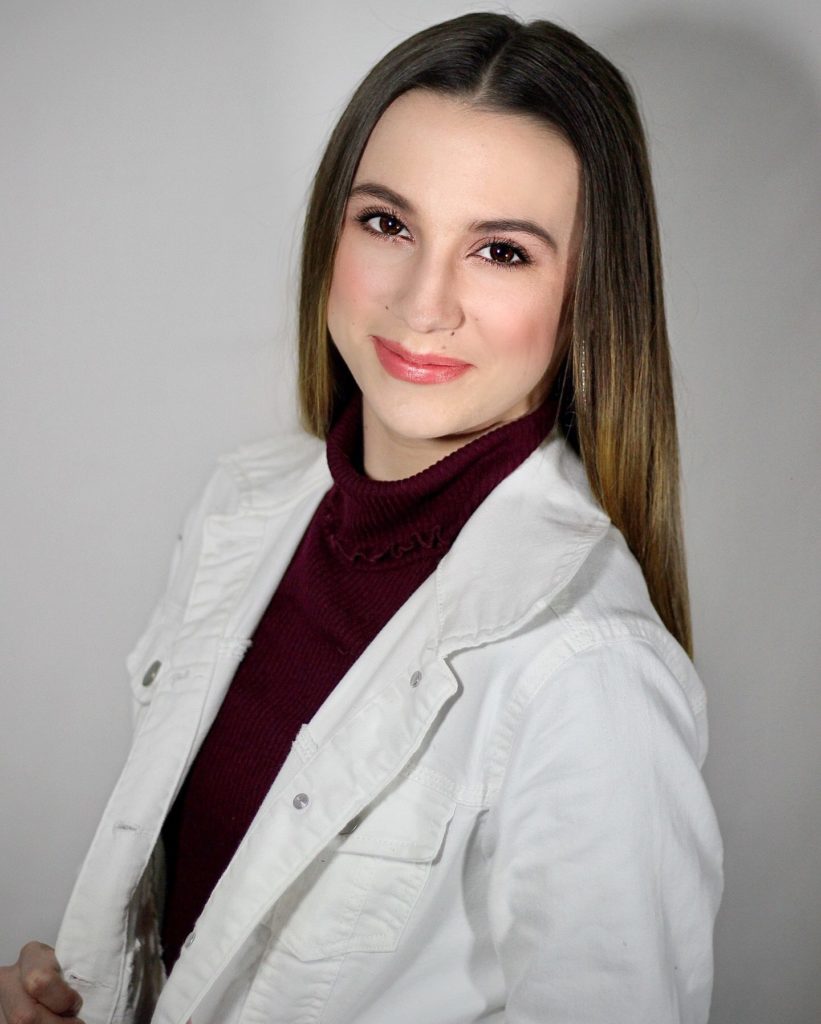 Blayke Adkinson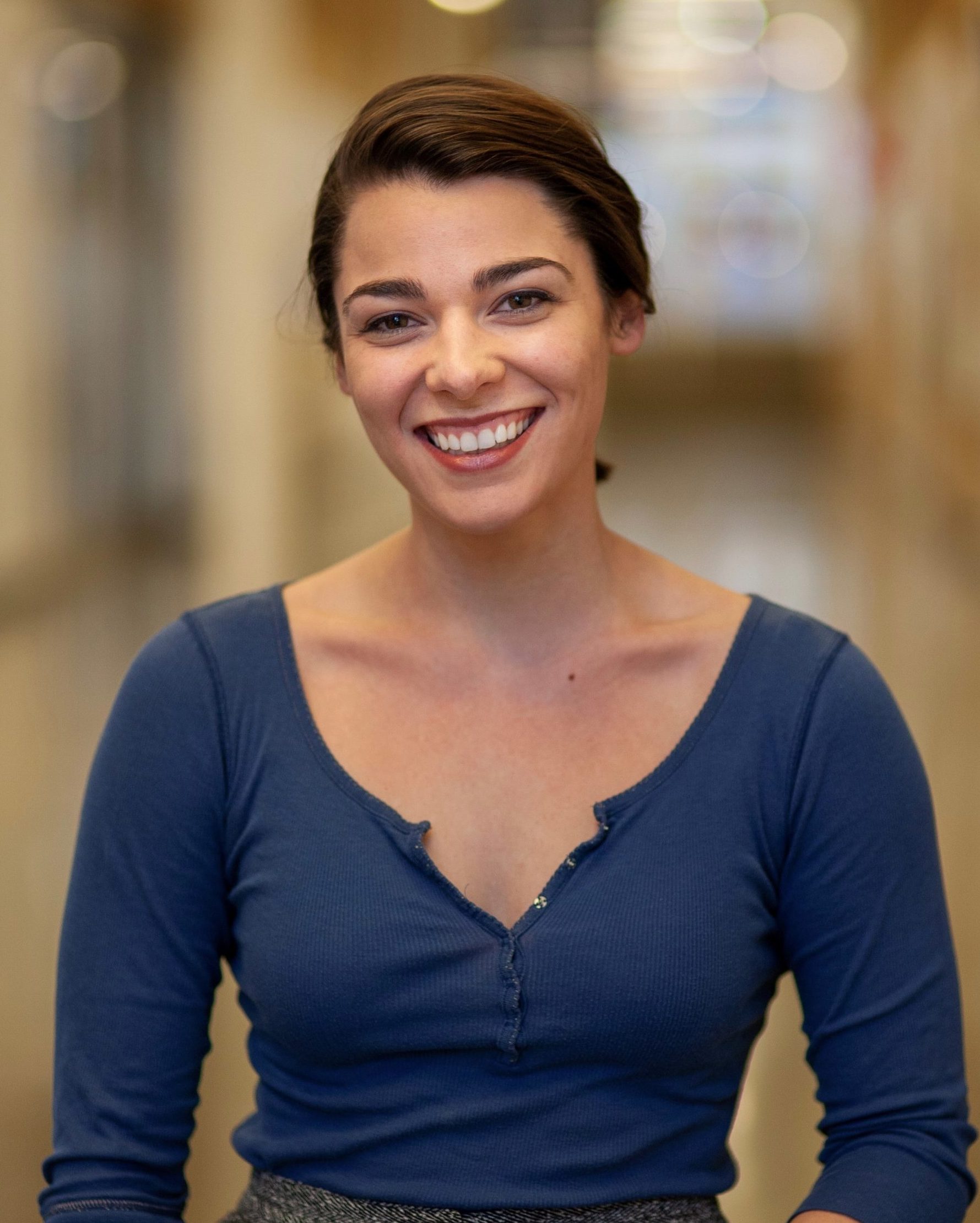 Katherine Ambrester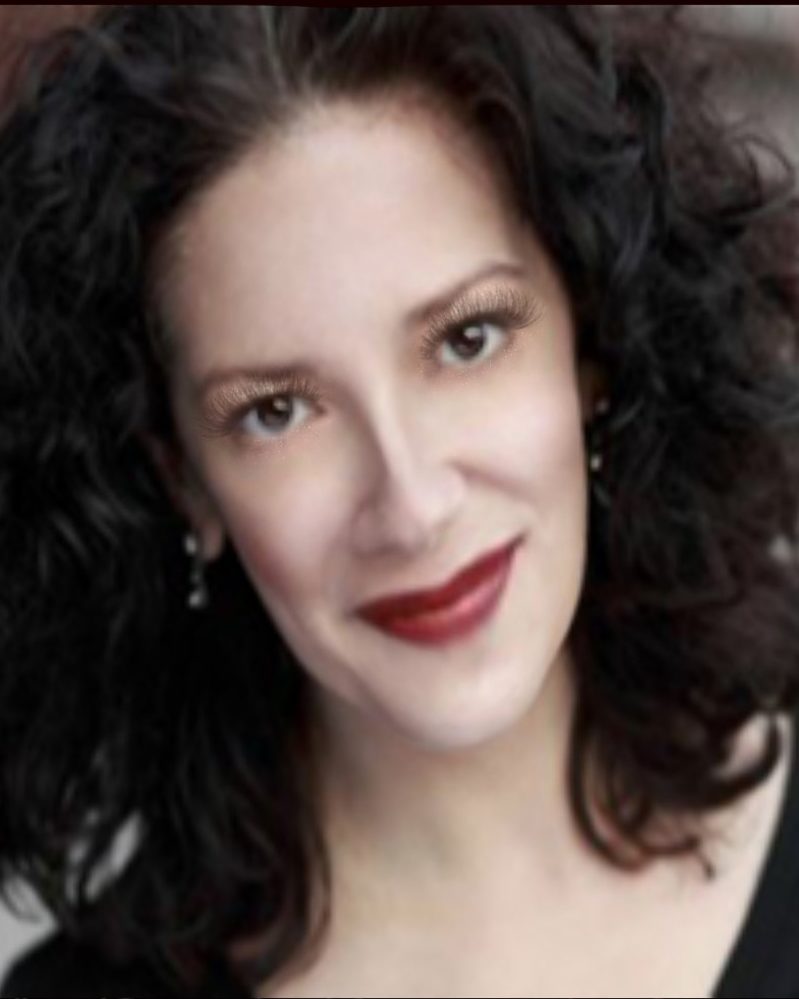 Jacqueline Baligian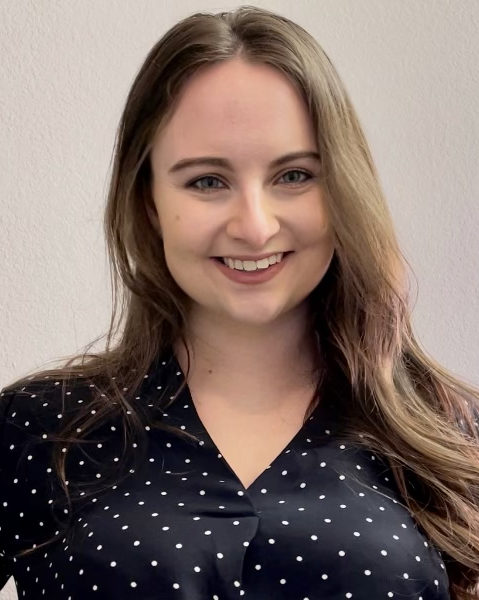 Kaylie Bee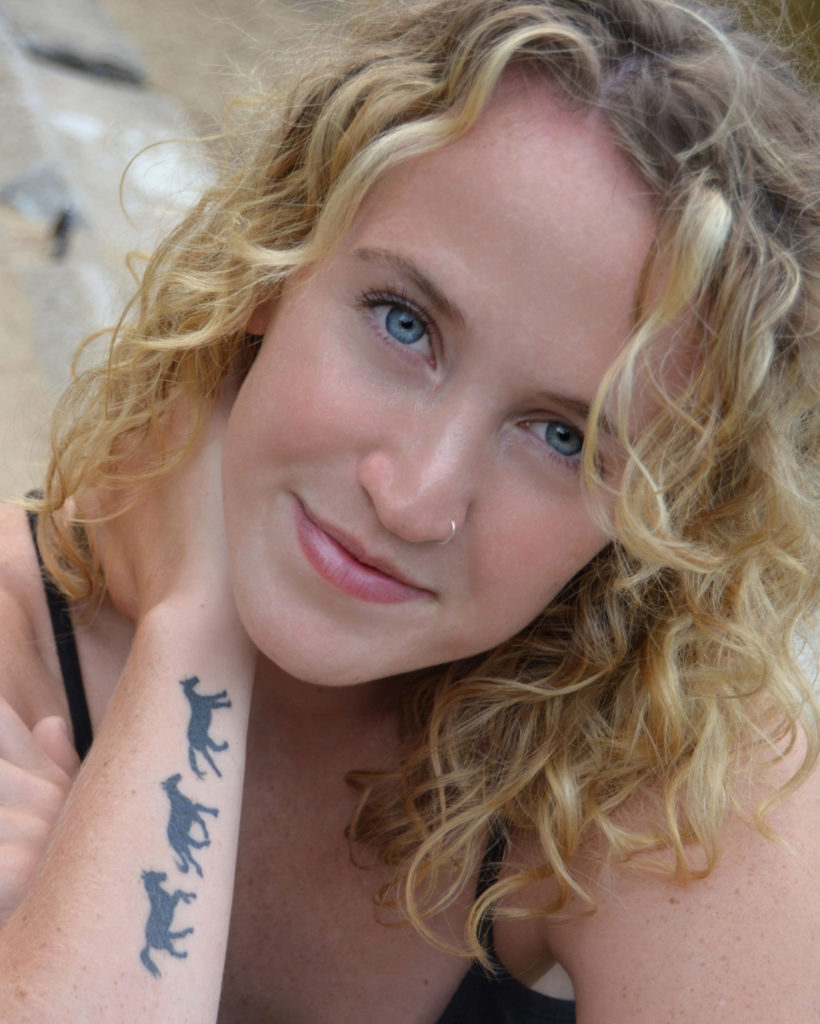 Carissa Bishop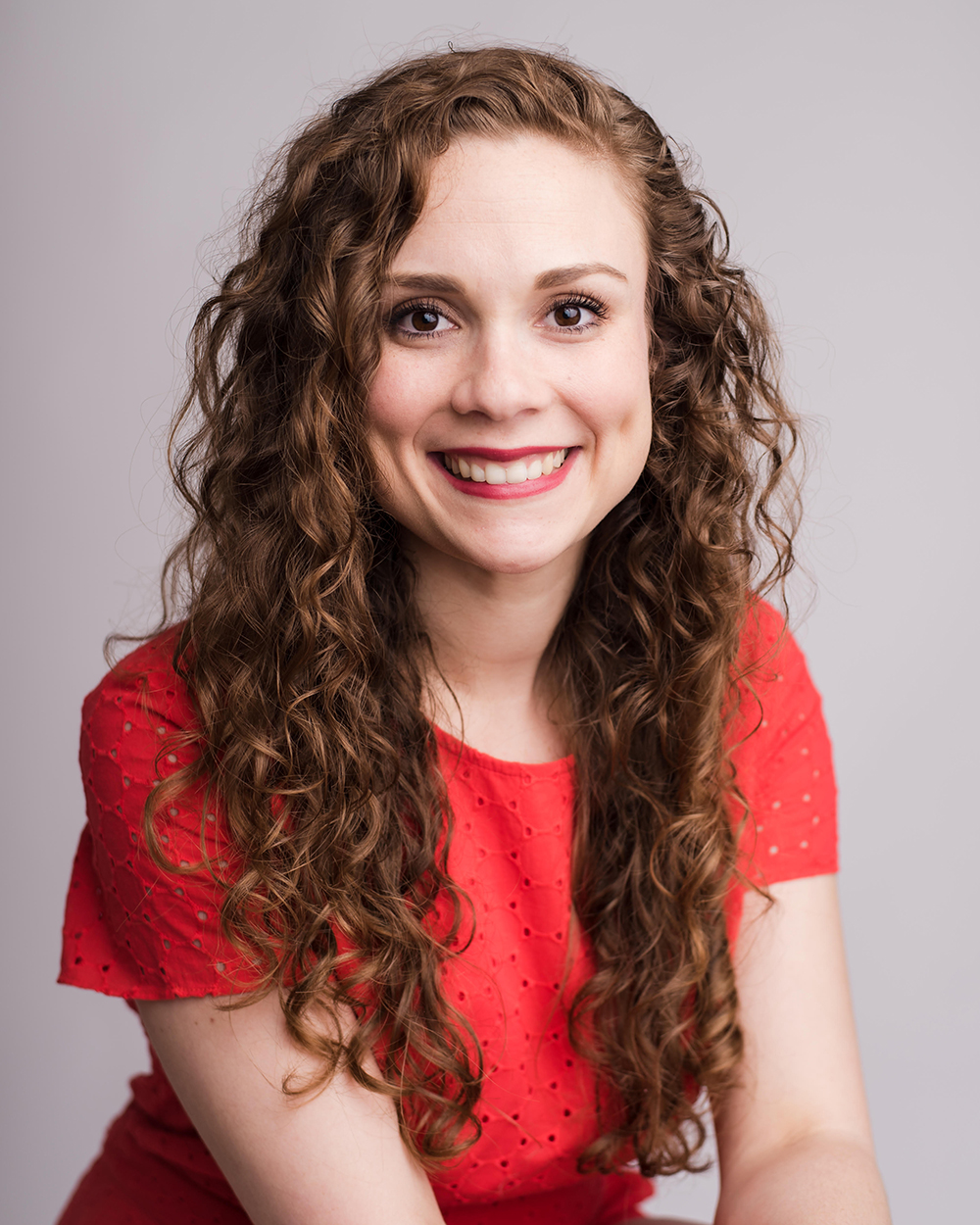 Caroline Cates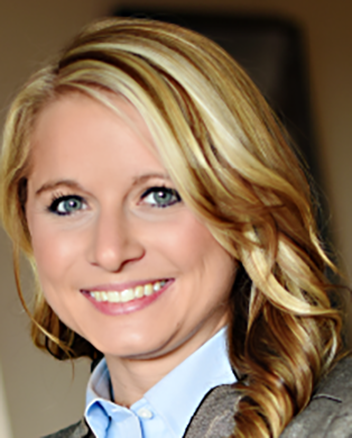 Kate Collins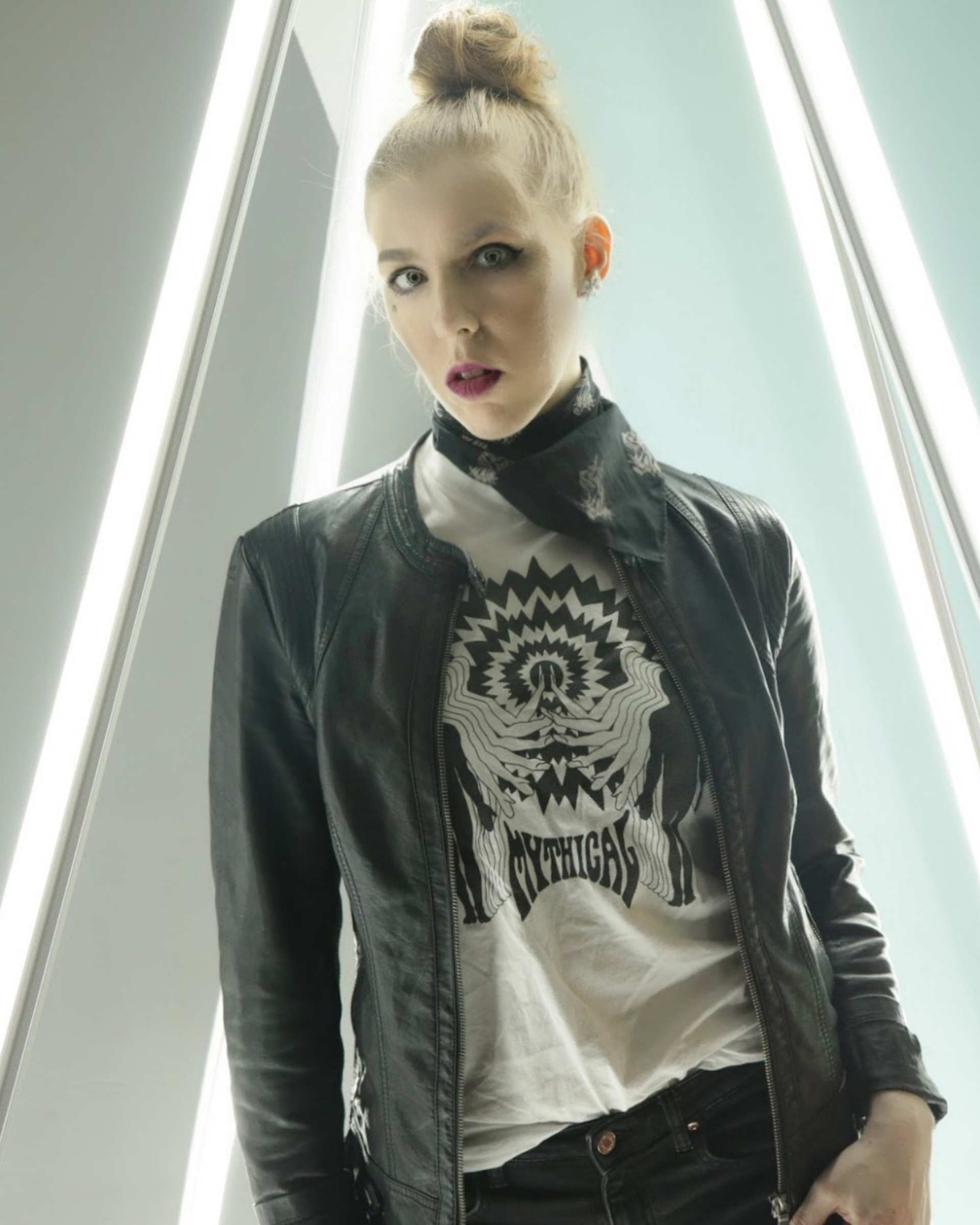 Rapha Conrad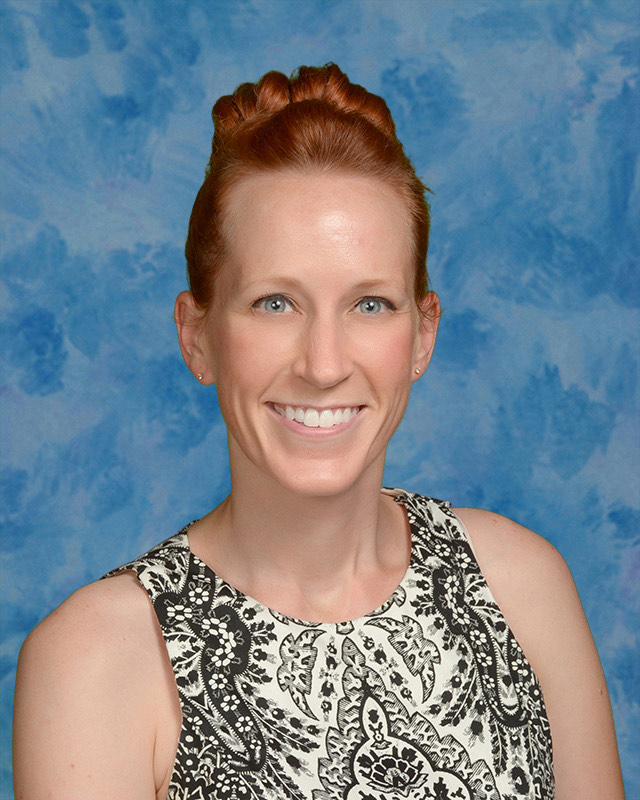 Stephanie Crane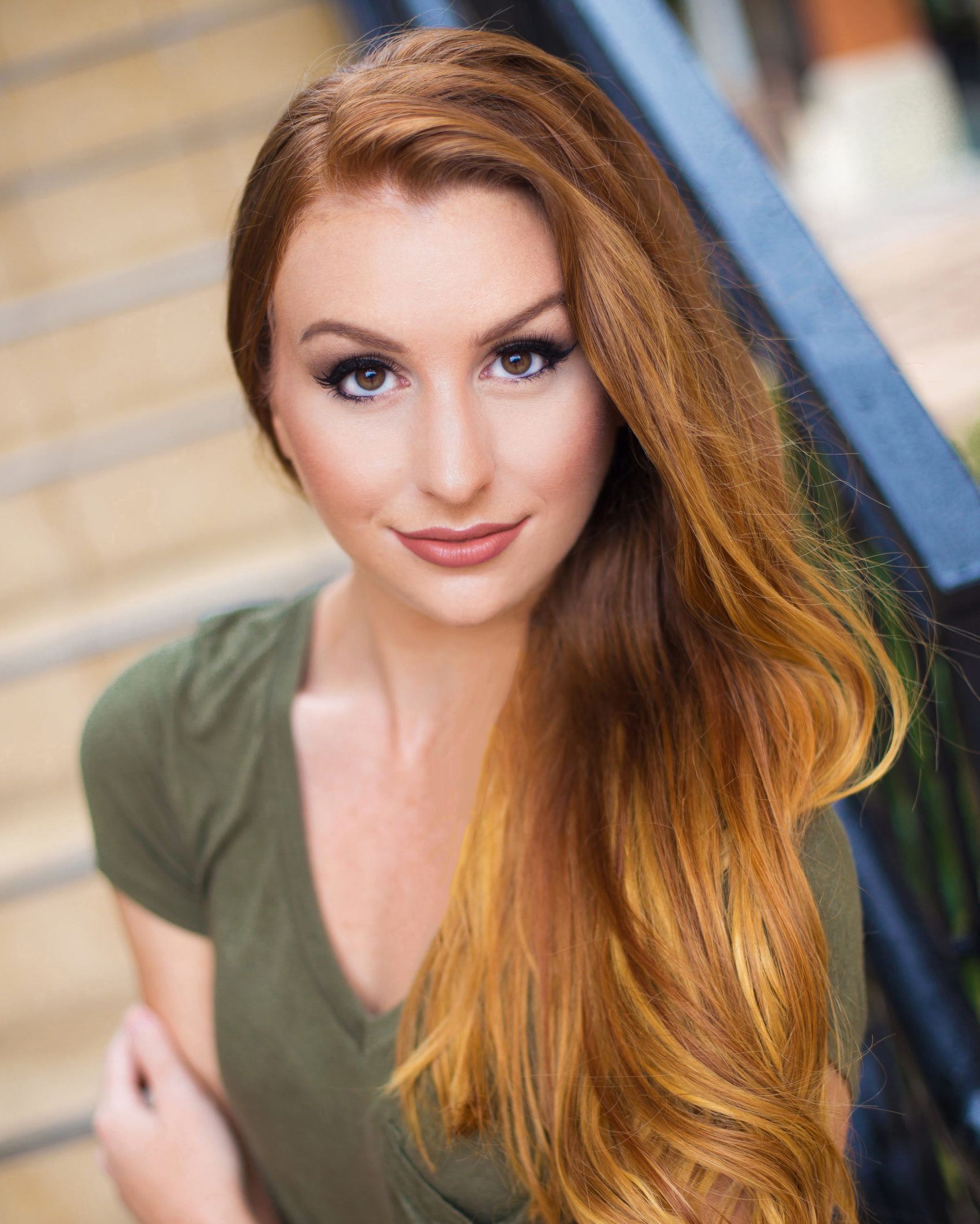 Marisa Dolan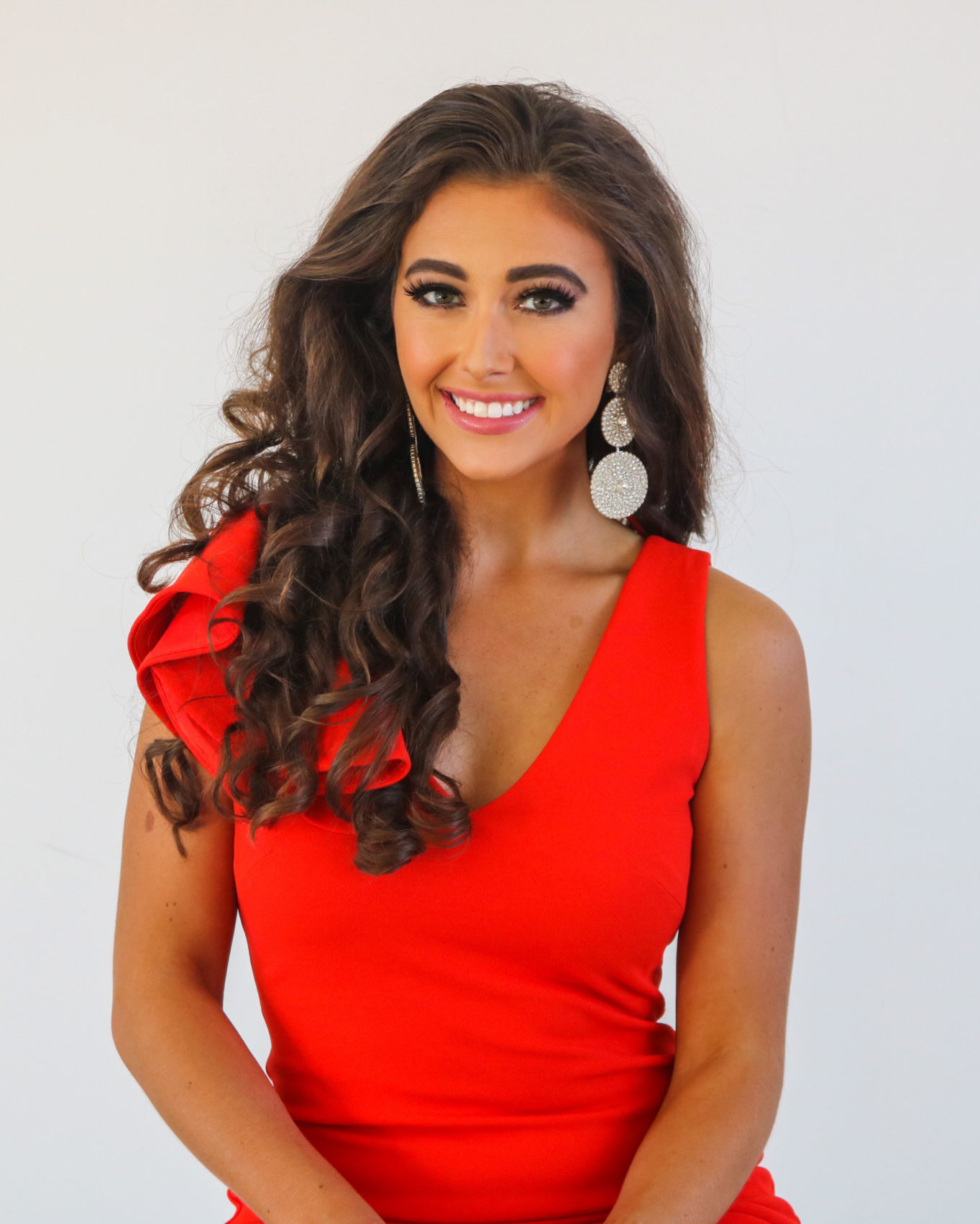 Bailee Eurey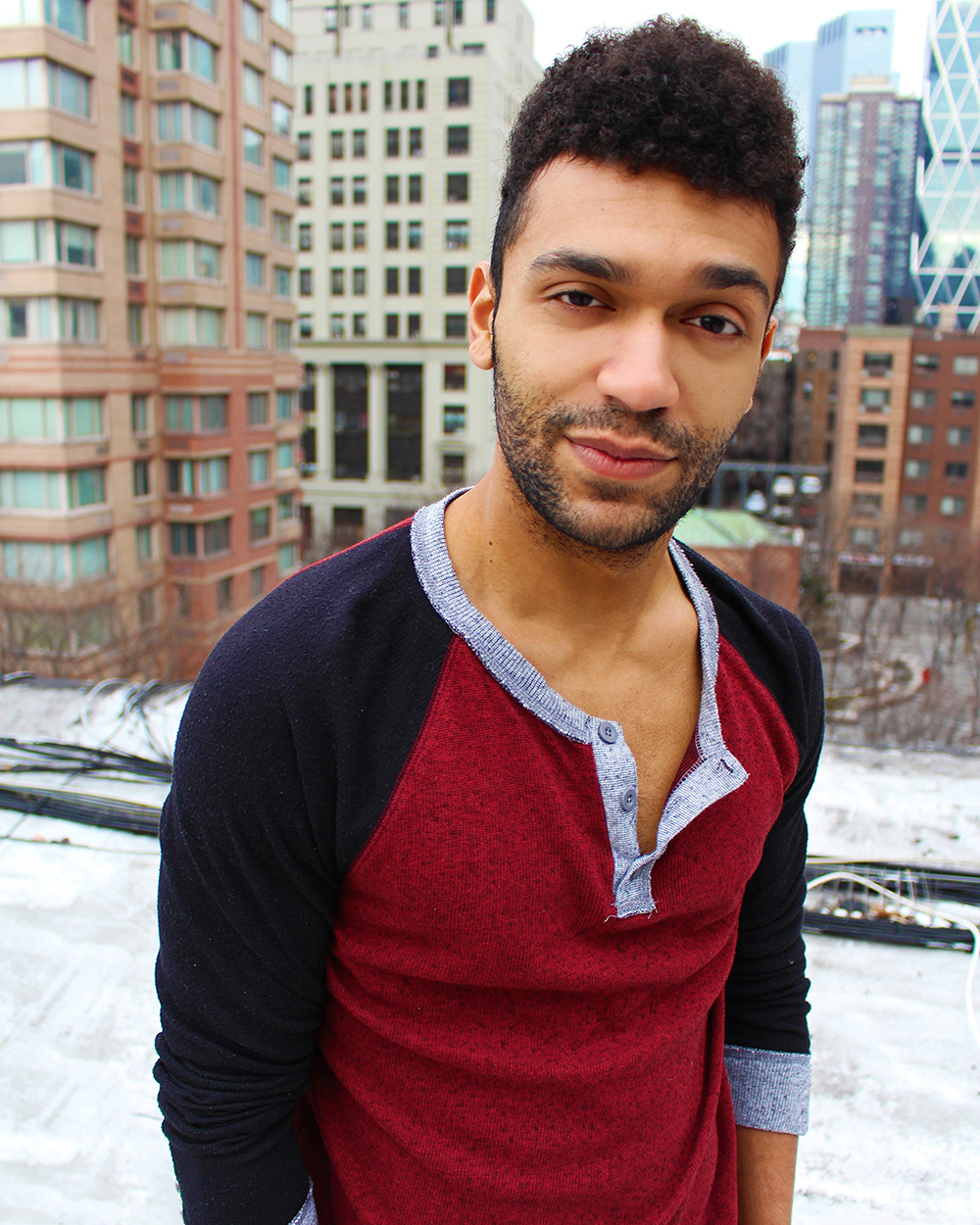 Carlos Garland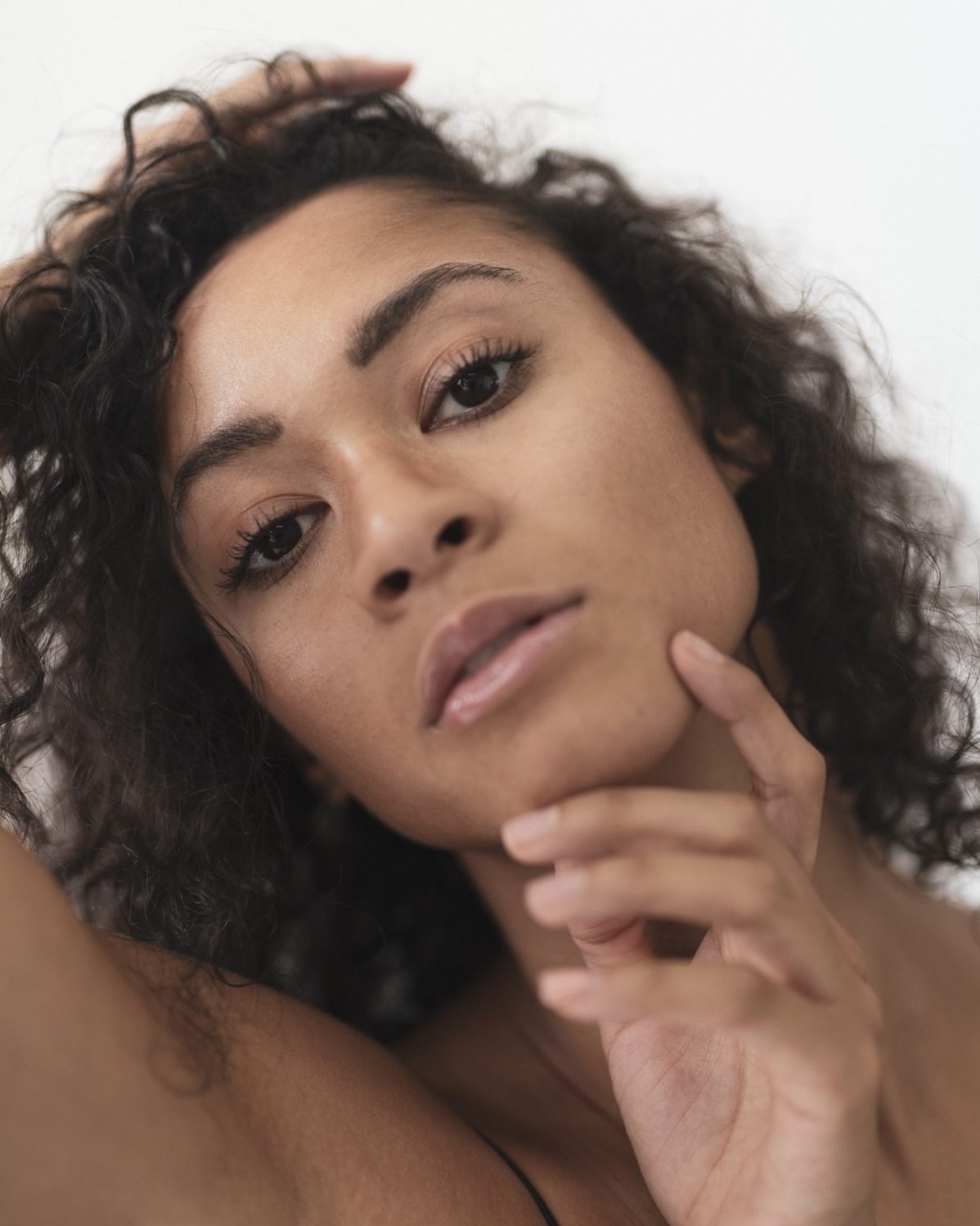 Alicia Holloway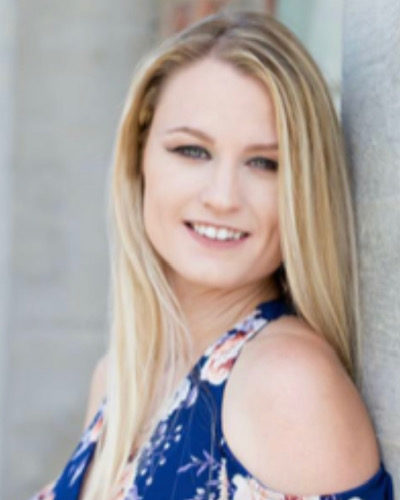 Jamie Howard
Fernando Ibarra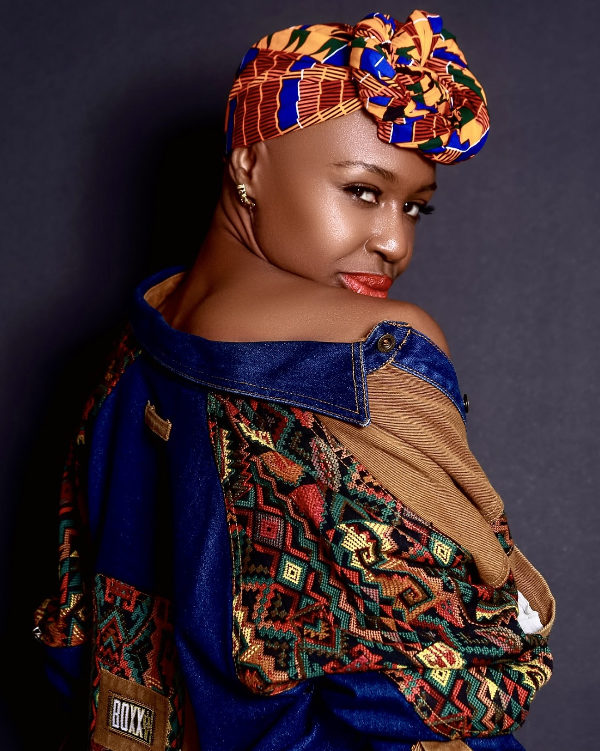 Naomi James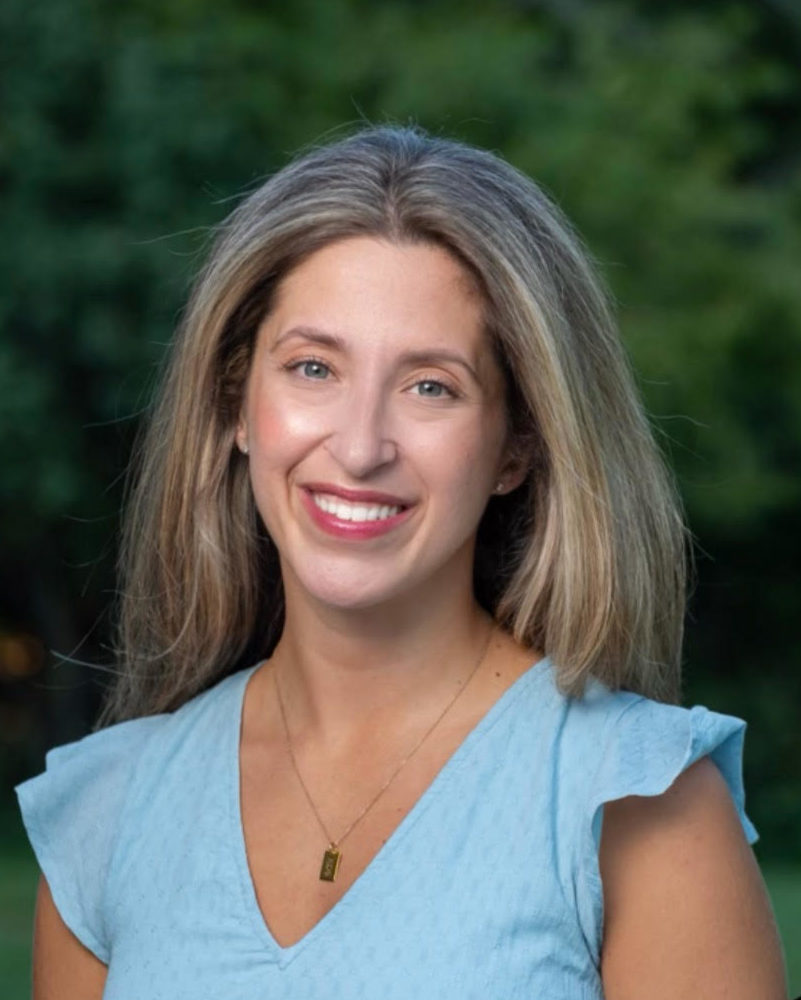 Connie Katsarikas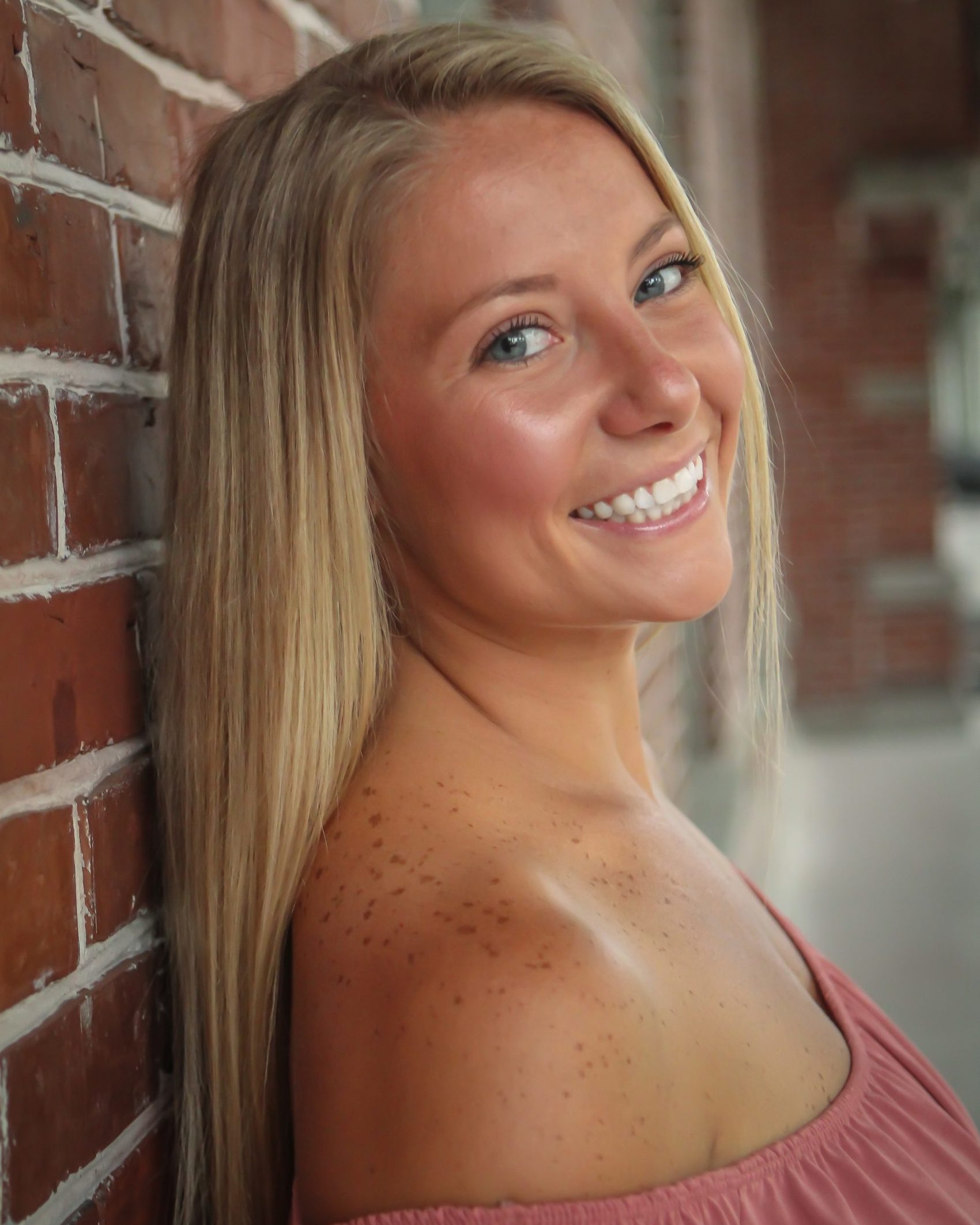 Jacquelyn Keane
Maddie Kurtz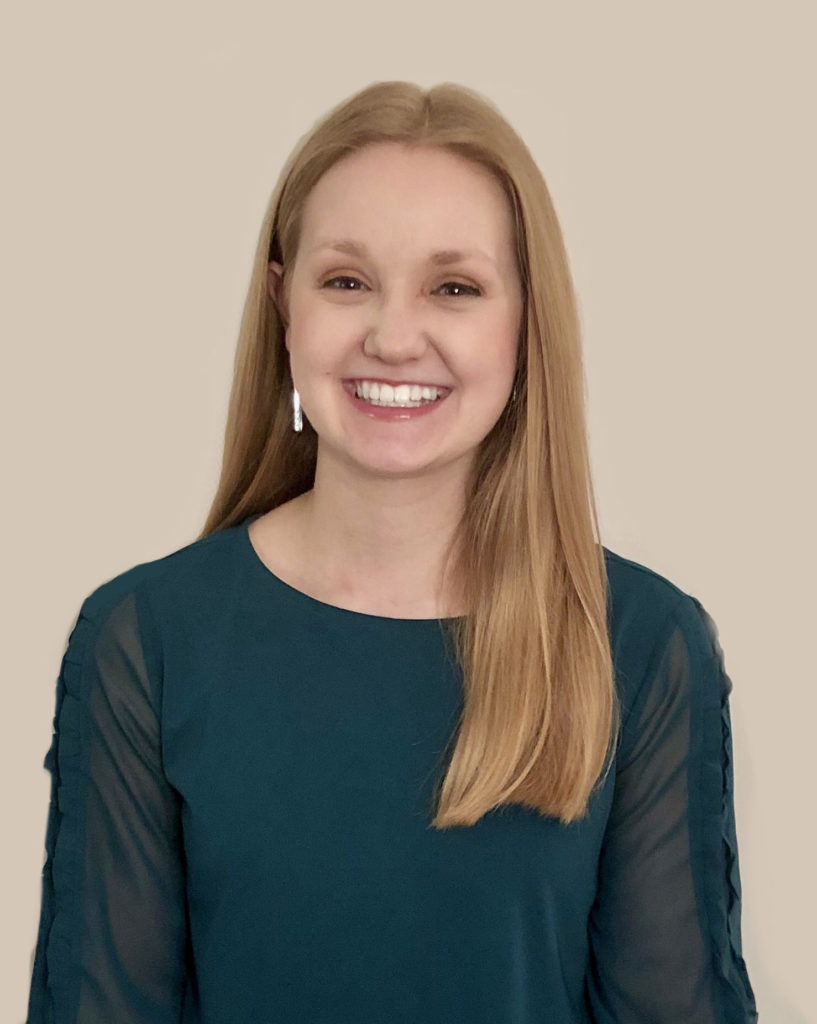 Lindsay Lambert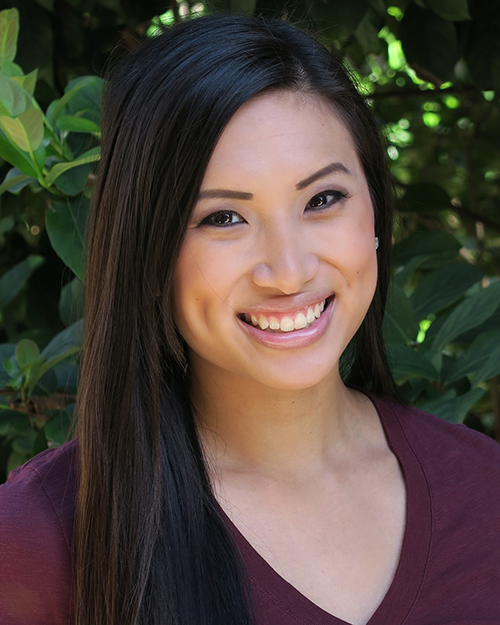 Tiffany Lamwatt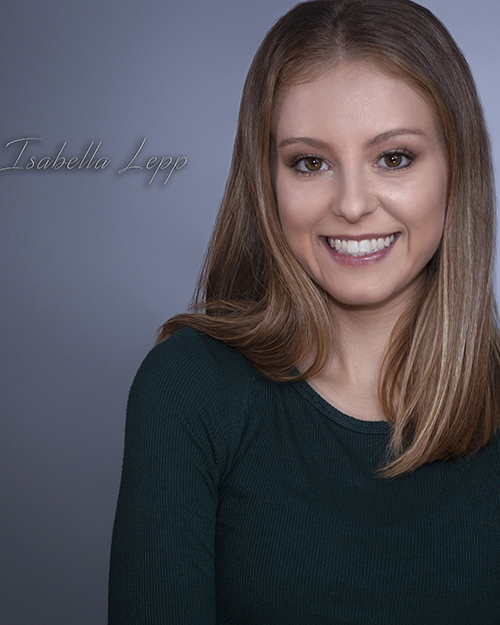 Isabella Lepp
Anthony de Marte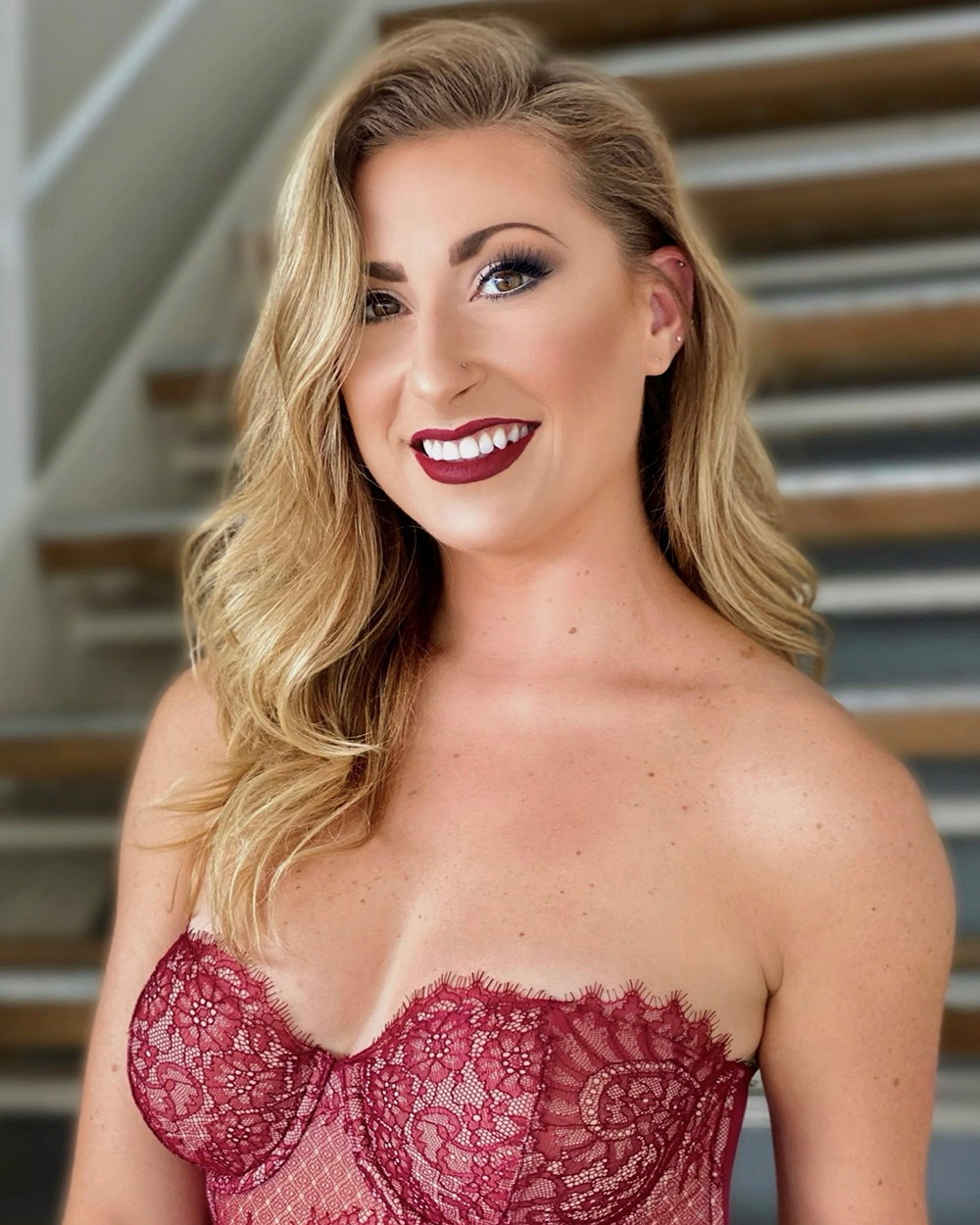 Taryn Martin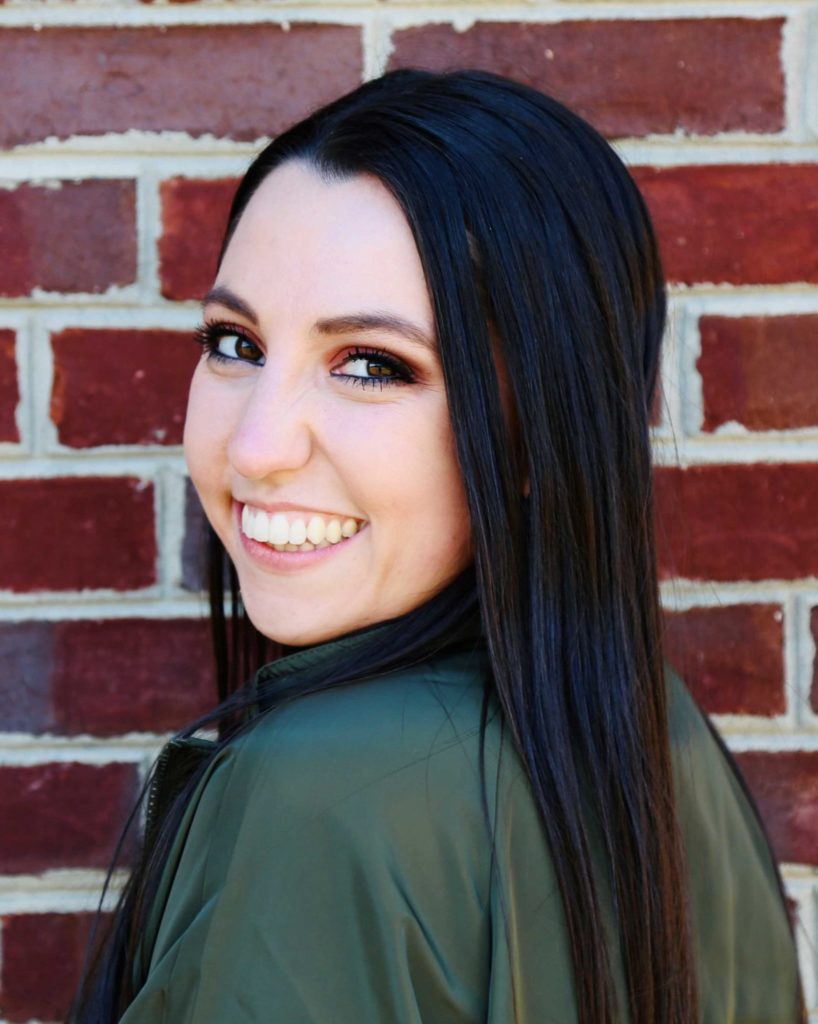 Cara McMahon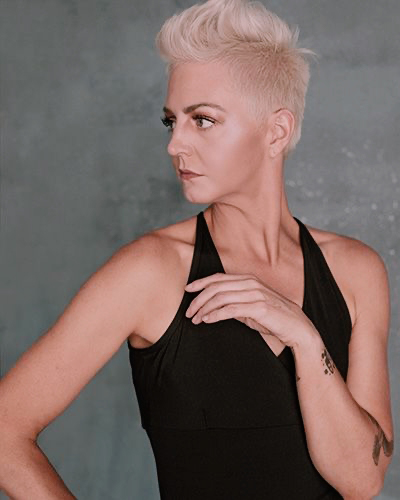 Megan Montgomery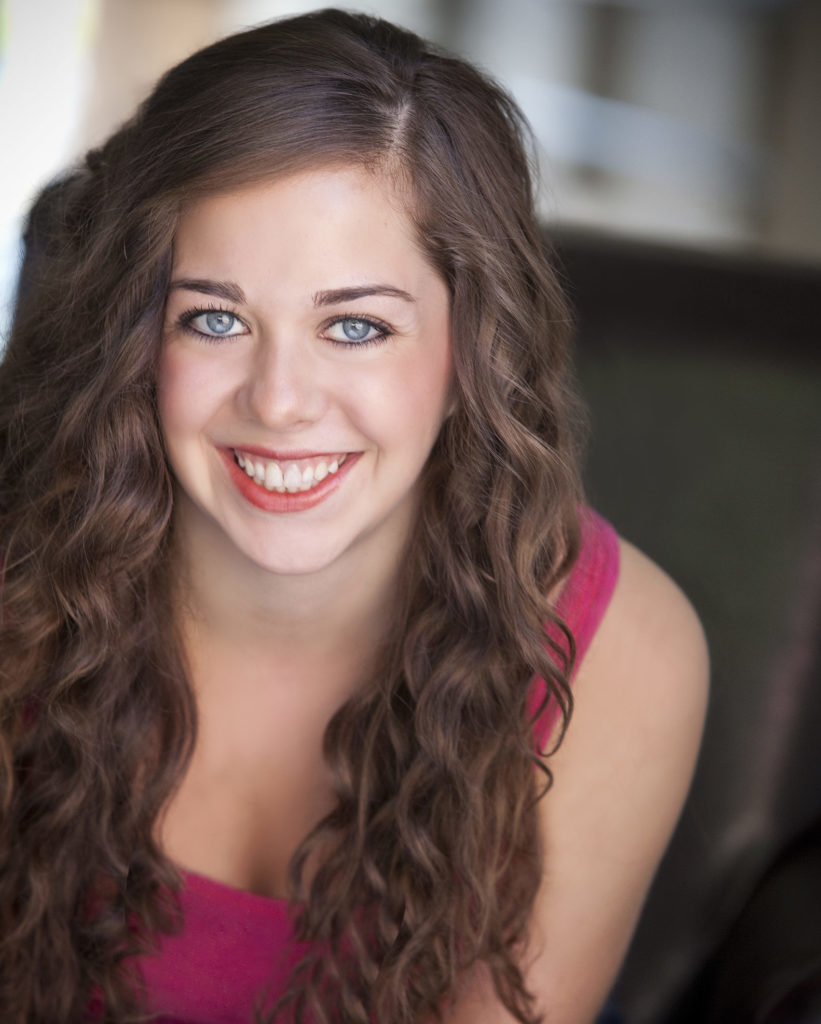 Brittany Noltimier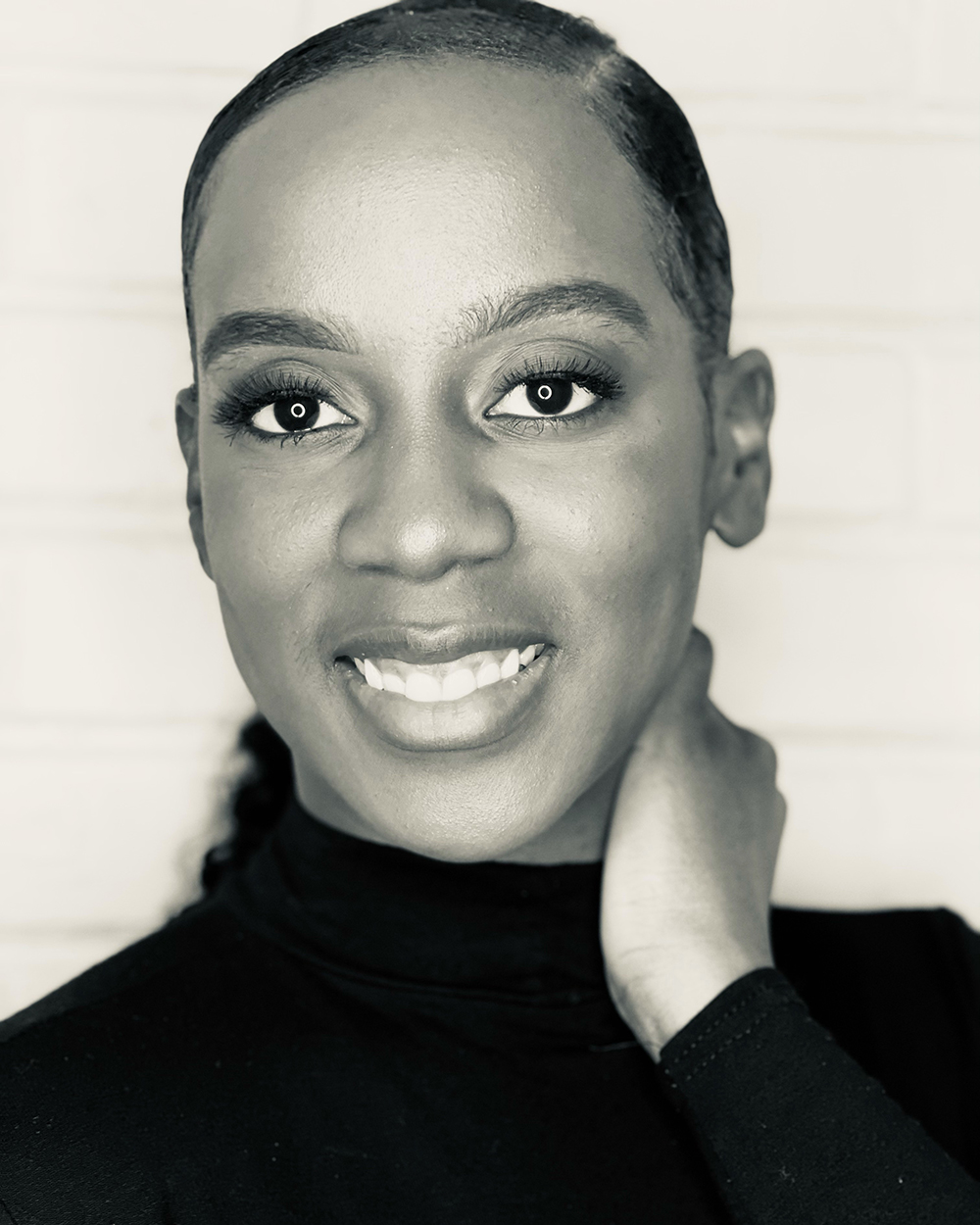 Elycia Phelps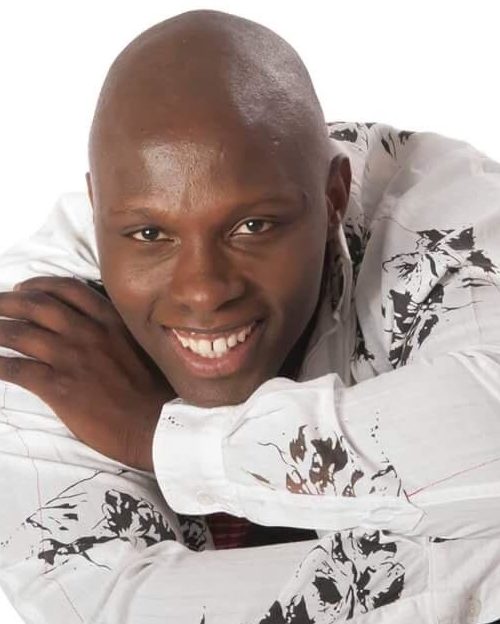 Stephan Reynolds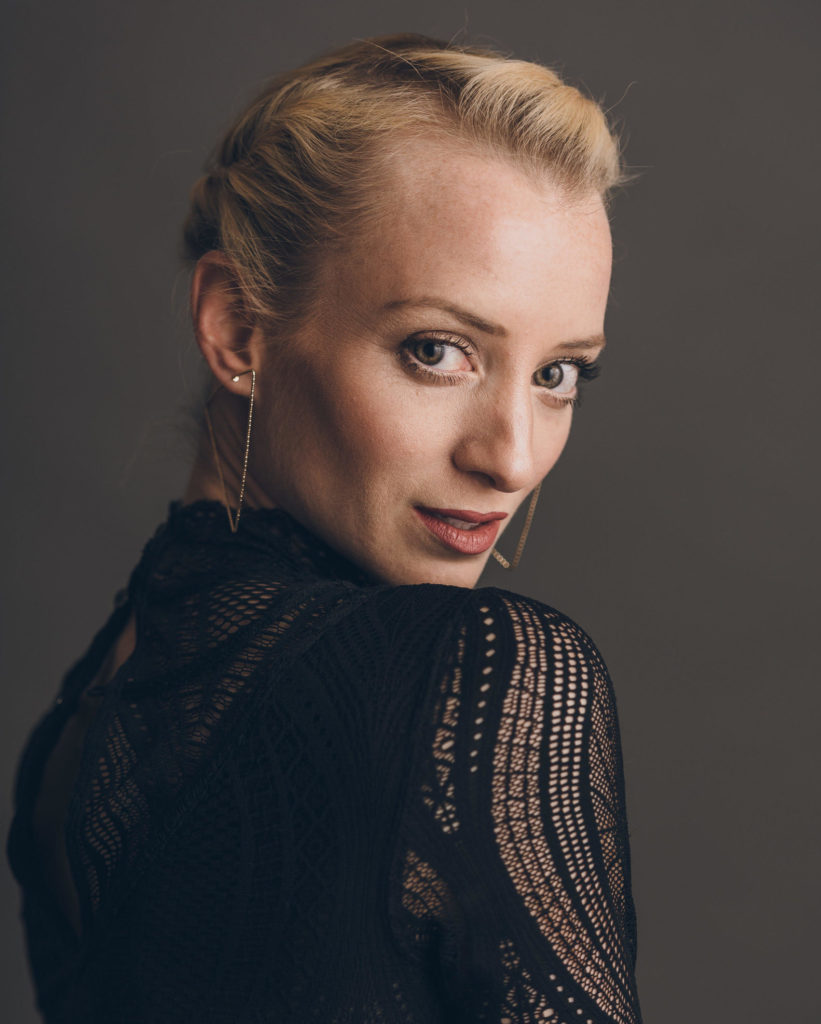 Karen Ritchie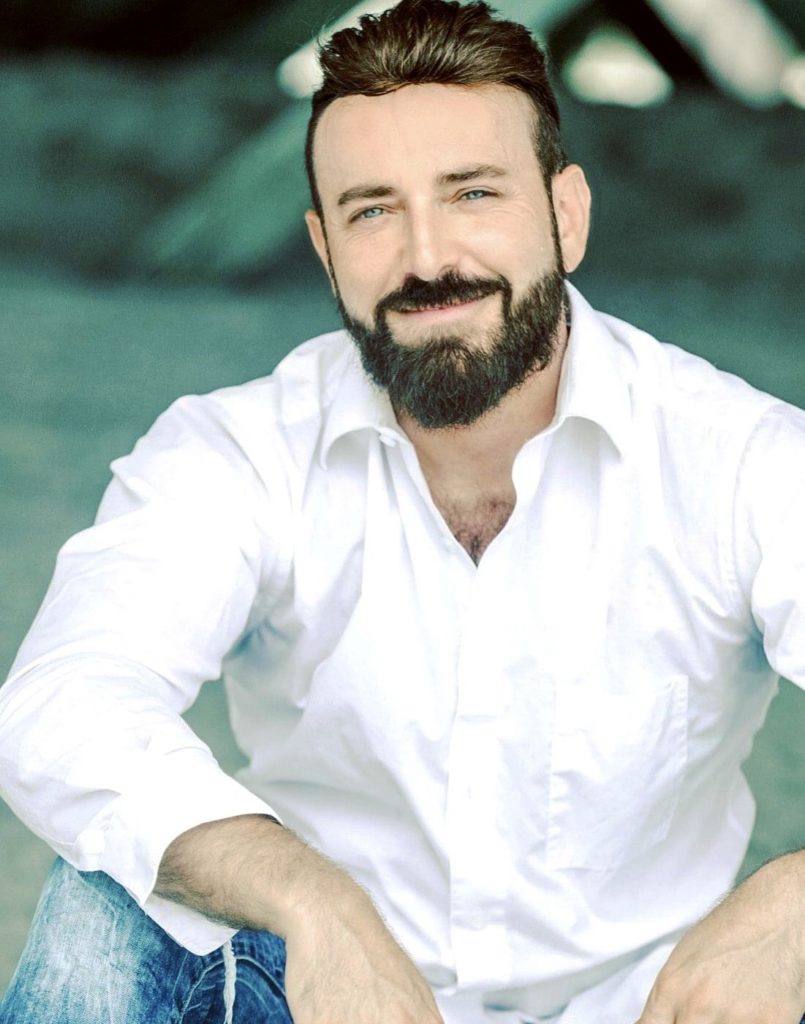 Christopher Robbins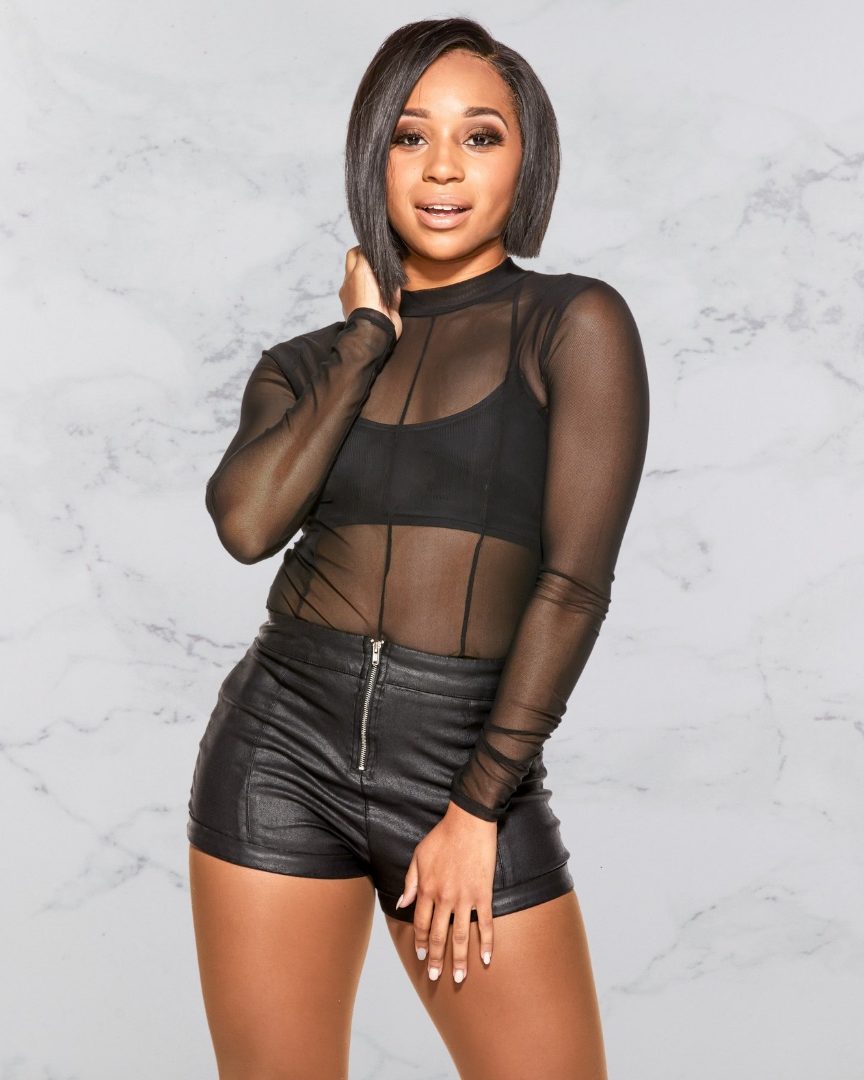 Jaleah Roscoe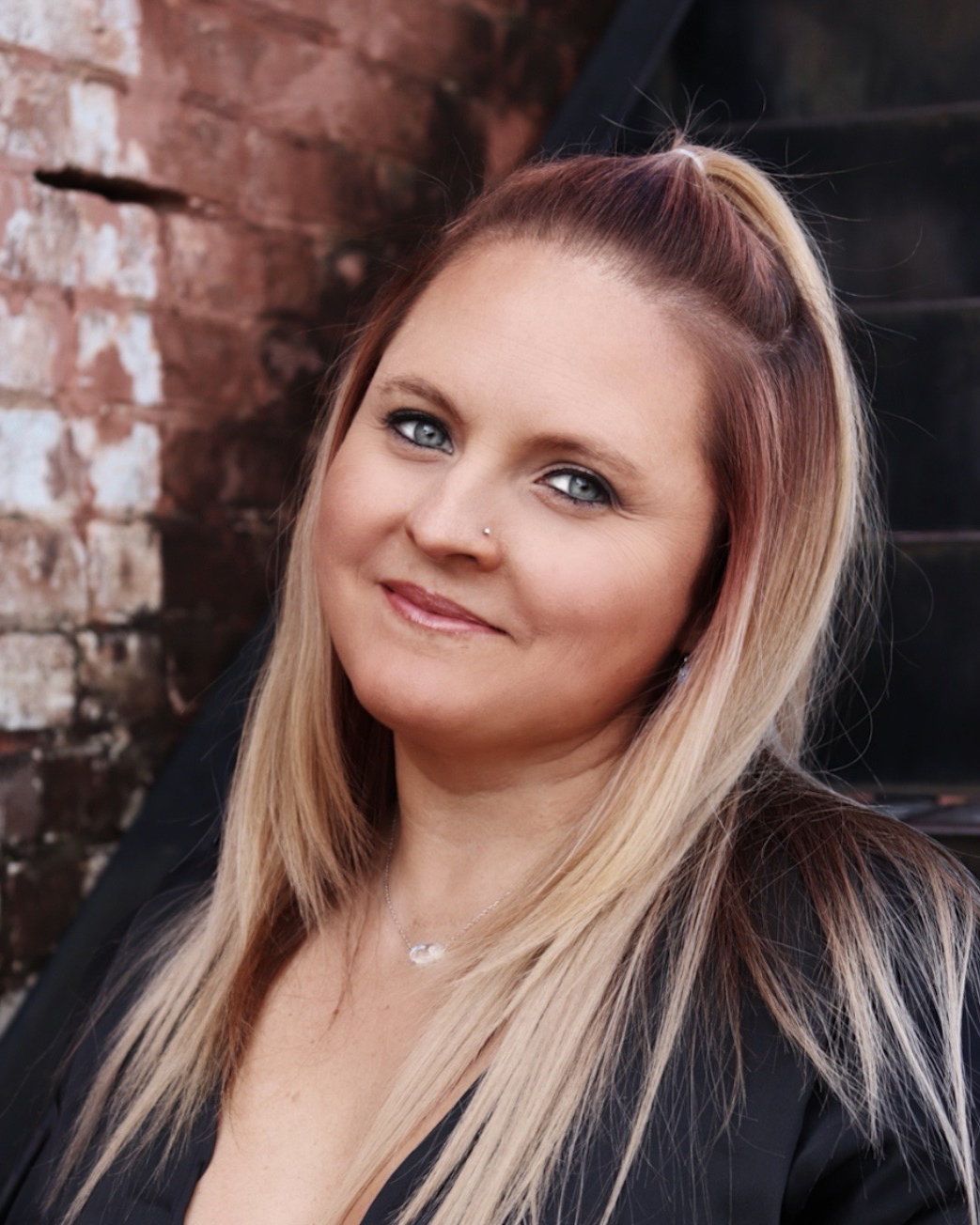 Scarlet Ryals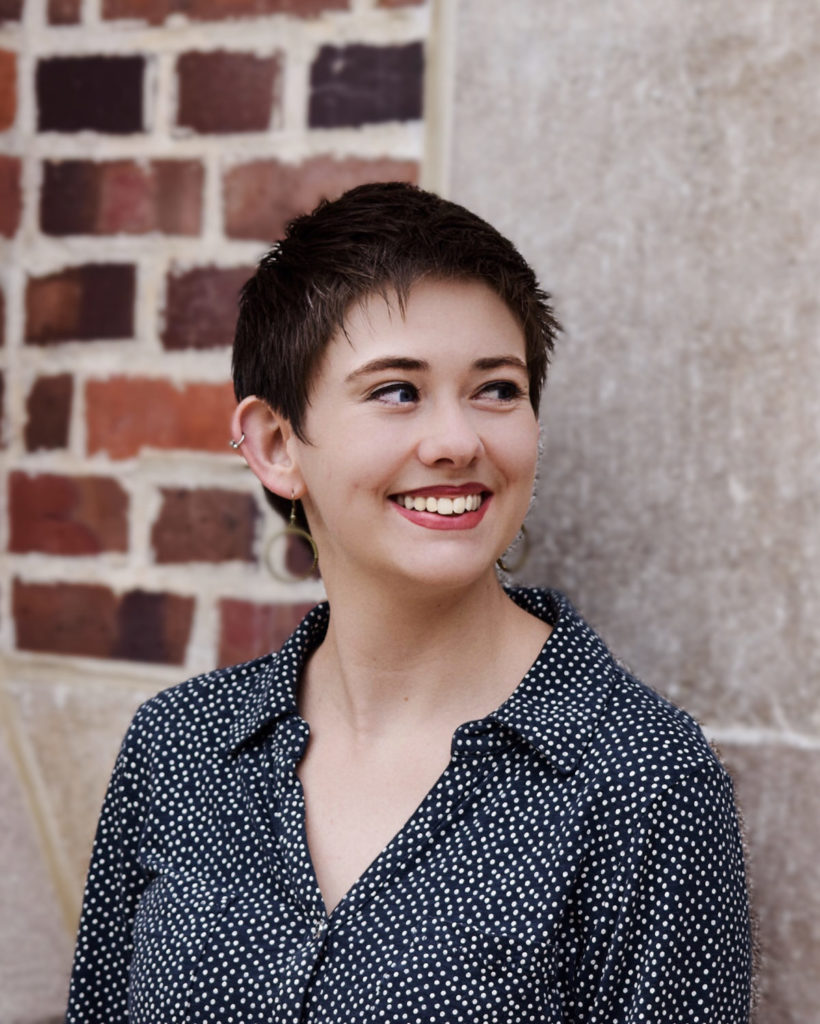 Carlee Sachs-Krook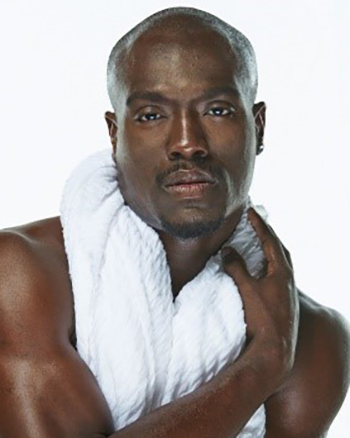 Antwan Sessions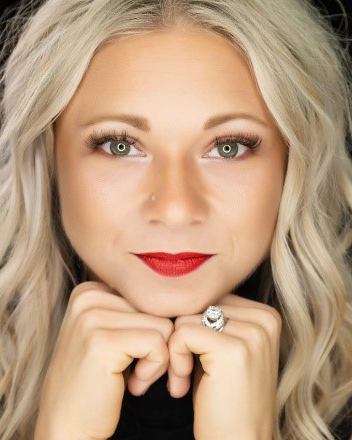 Heather Parker Schumacher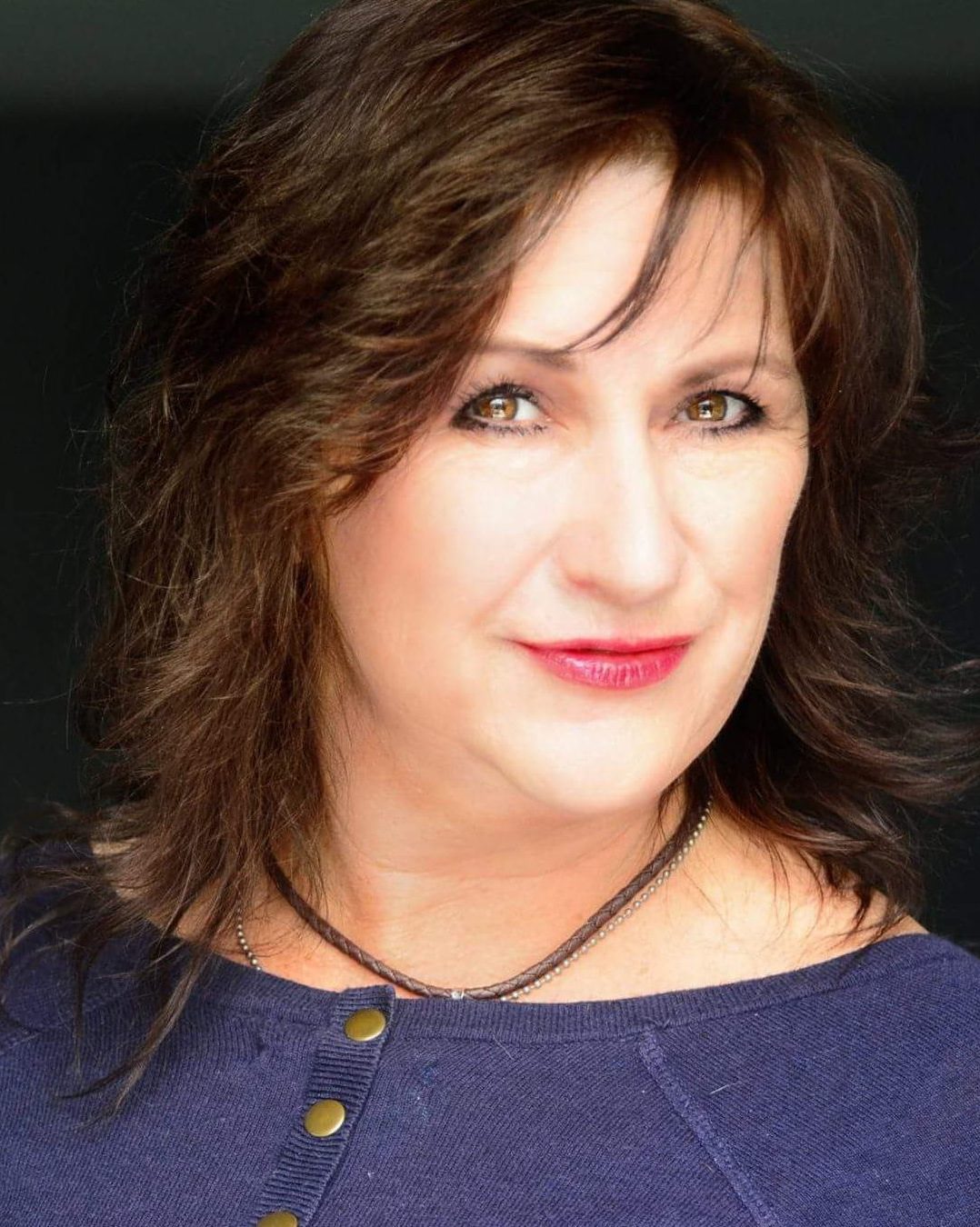 Janis A. Sherwood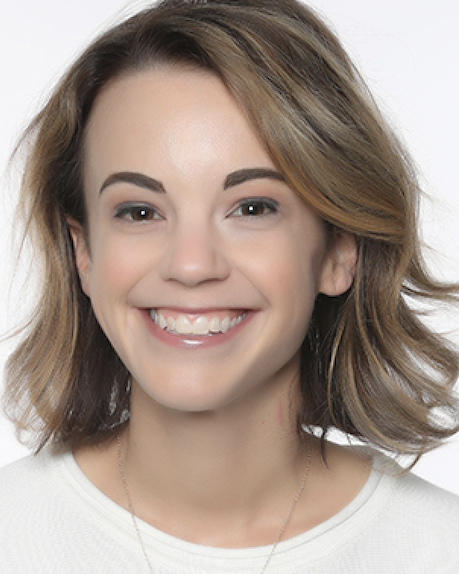 Katie Tribble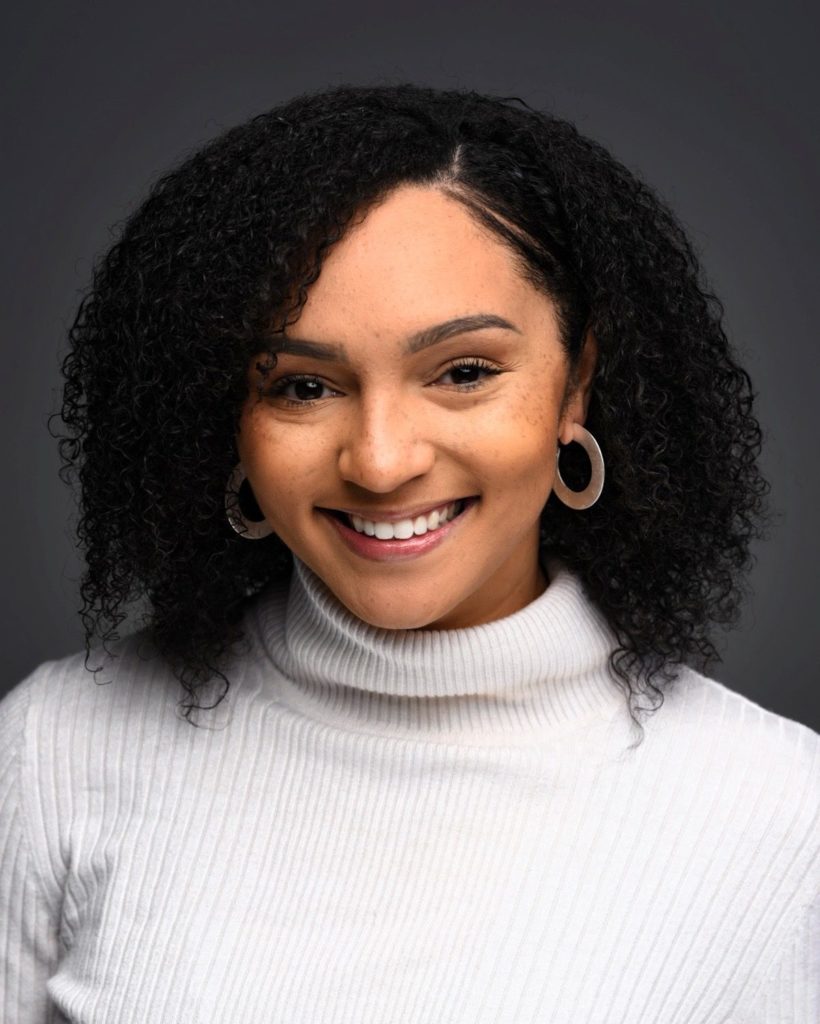 Makayla Marie Wade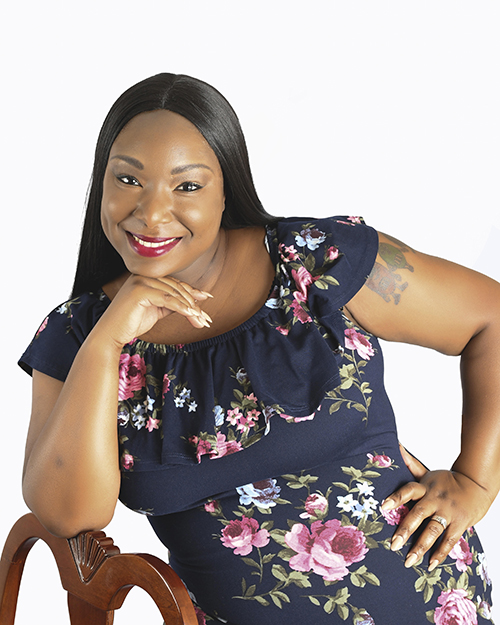 Roshaunta Williams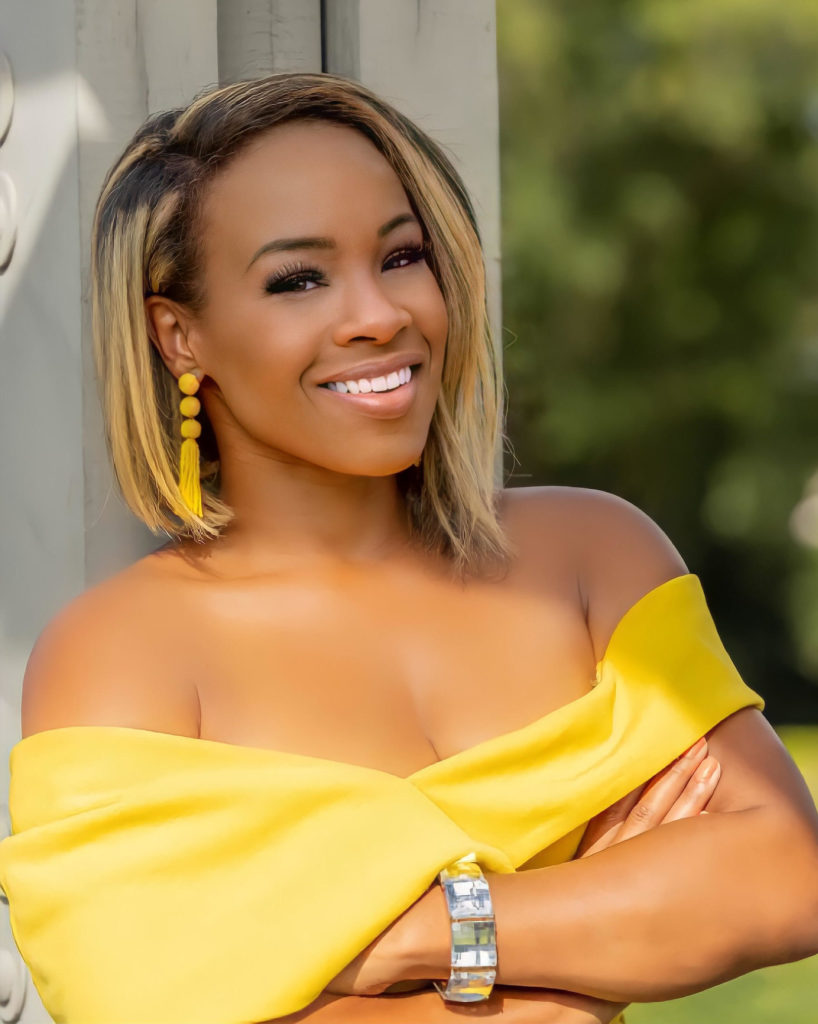 Dr. Eiesha M. Williamson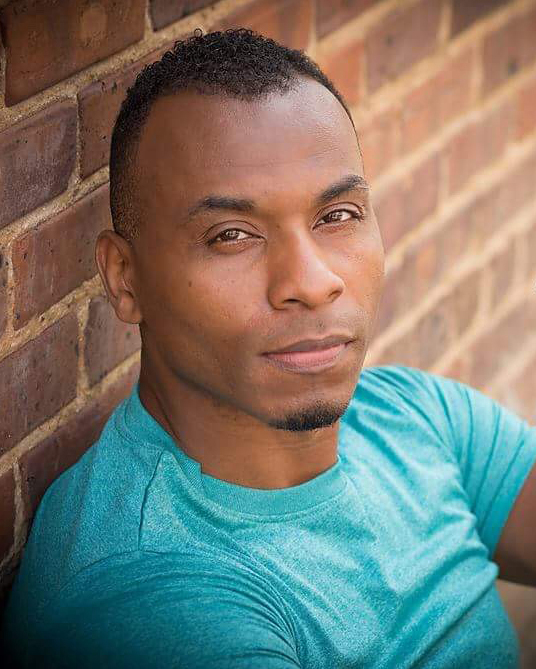 Lazar Womble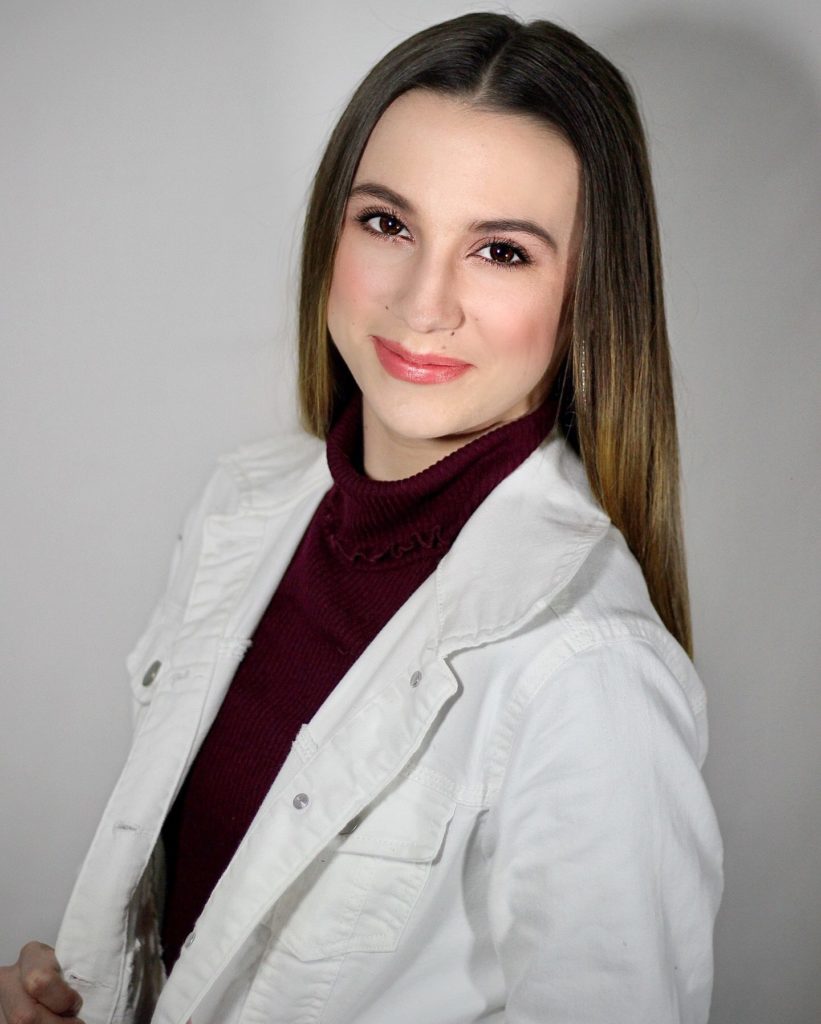 Blayke Adkinson is a native of Montgomery, Alabama. She grew up training at Centre for Performing Arts under the direction of Karen Jordan as a competitive dancer and teacher. Blayke was accepted into Troy University's dance department on a dance and academic scholarship. She went on to earn her BFA in dance training under Dominique Angel, James Boyd, Thang Dao, Dante Puleio, and Adrienne Hicks. Blayke also trained under Teddy Forance through his mentorship program with CLIstudios. Blayke has been accepted on scholarship to numerous intensives, including but not limited to the following, Gus Giordano, Dance Theater of Harlem, Perry Mansfield, Peridance, and American Dance Festival. Blayke has also been teaching and choreographing for various competitive dance studios for six years and has won numerous choreography awards. Blayke is very passionate about the art of dance and is so excited to be a part of the Inspire staff!
Katherine Ambrester is a teaching artist and performer currently based in Pine Mountain, Georgia. As a graduate of the Schwob School of Music with a B.M. in Vocal Performance, she champions the collaboration of music and movement at all levels. Katherine is a Superior-ranking performer and has earned multiple invitations to compete at the International Thespian Festival in Lincoln, Nebraska. As a result of receiving similar honors for award-winning work across several Junior Theatre Festivals, she was invited to spend a summer working in New York on iTheatrics' development of MY SON PINOCCHIO, JR., originating the role of the Blue Fairy in the first staged reading for Disney. Katherine was a Company Trainee at the Columbus Ballet Conservatory and a Voice Major in the Governor's Honors Program. While at Schwob, she studied Vocal Pedagogy under Dr. Michelle DeBruyn, Meisner acting training, Alexander technique at the Royal Academy of Music in London, and artistic direction under Dr. Ianthe Marini. Her integration of body awareness techniques and stage experience has guided her work as an educator at the Springer Opera House, Salvation Army, Schwob Summer Music Festival, and currently Center Stage Dance Studio. Katherine continues to perform and direct with the CSU Opera Department, Georgia Repertory Theatre, Muddy Water Theatre Project, and Herschend Family Entertainment.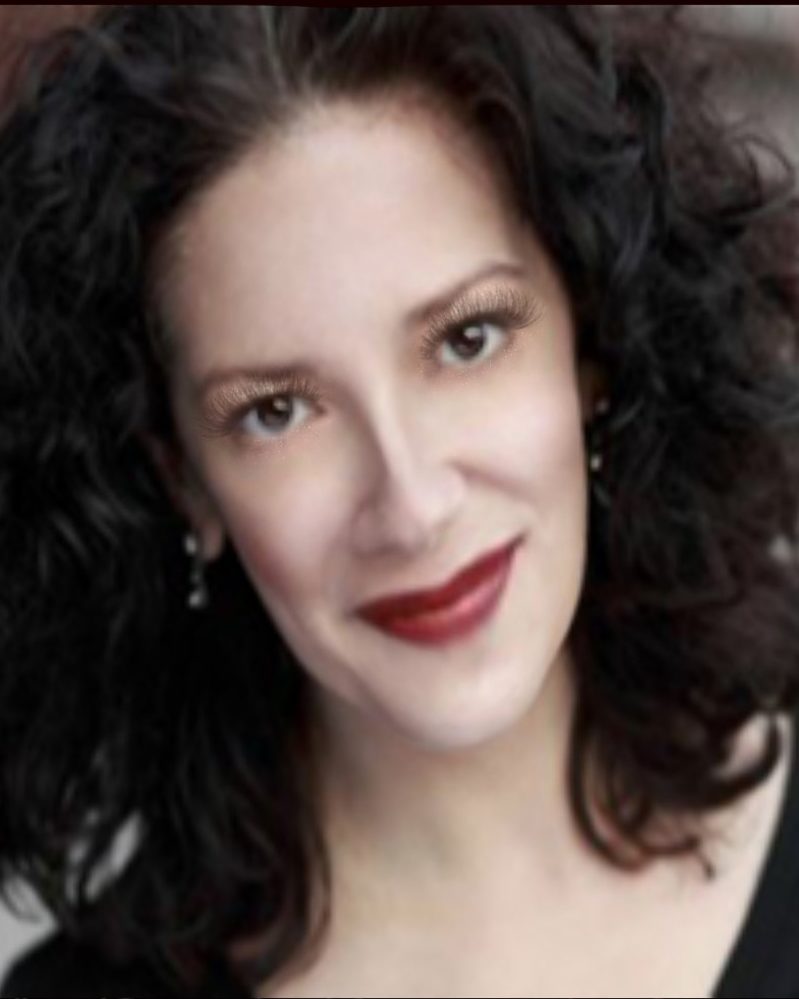 Jacqueline Baligian is a dance educator/choreographer/producer with over 30 years of experience as a teacher, dancer, choreographer, and producer. After graduating from California State University, Los Angeles with a degree in theatre arts & dance, she moved to NYC where she was hired to co-direct the children's dance program at the famed Broadway Dance Center. Also a performer, Jacqueline has danced in live industrials for Suave shampoo with the star of Modern Family, Sofia Vergara. Jacqueline also recently performed on the Rachael Ray Halloween Special with Rachael Ray, Pee Wee Herman, and Penn & Teller and on the Regis and Kelly Show, with Kelly Ripa and Nick Lachey. She recently choreographed the opening number, starring Jerry O'Connell for the Rachael Ray show's first episode of the 6th season and was thrilled to be asked back to choreograph Rachael Ray's 1,000th episode. She just completed work choreographing for the "Shakespeare Forum" in NYC, having choreographed Romeo & Juliet. As a producer, Jacqueline has assisted on dance segments for Good Morning America, the Today Show, the Food Network, and many more.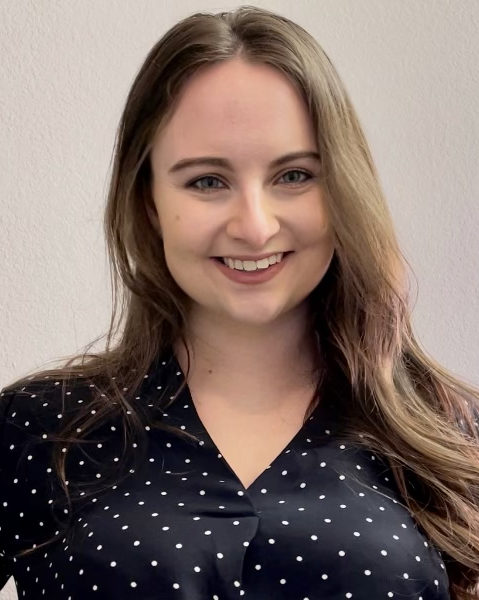 Kaylie Bee grew up in a small town in Louisiana where she began dancing at age 3 training in styles Jazz, Tap, Ballet, Pointe, Lyrical, Contemporary, Hip-Hop, Musical Theater, Cheer, and Pom. She has been awarded many scholarships and titles including the title of Miss Starquest 2017 and Miss Dance Mania 2018 where she received a scholarship to train at Broadway Dance Center in New York. She has taken classes with many professionals including Travis Wall, Alex Wong, Matt Steffanina, "Willdabeast," and Abby Lee Miller. In 2014, she performed in a "Rio" production in Walt Disney World. Kaylie began teaching choreography at age 14 for many studios and groups across the country. She currently lives in Salt Lake City, Utah where she studies Sports Health Sciences and continues to dance, teach, and choreograph.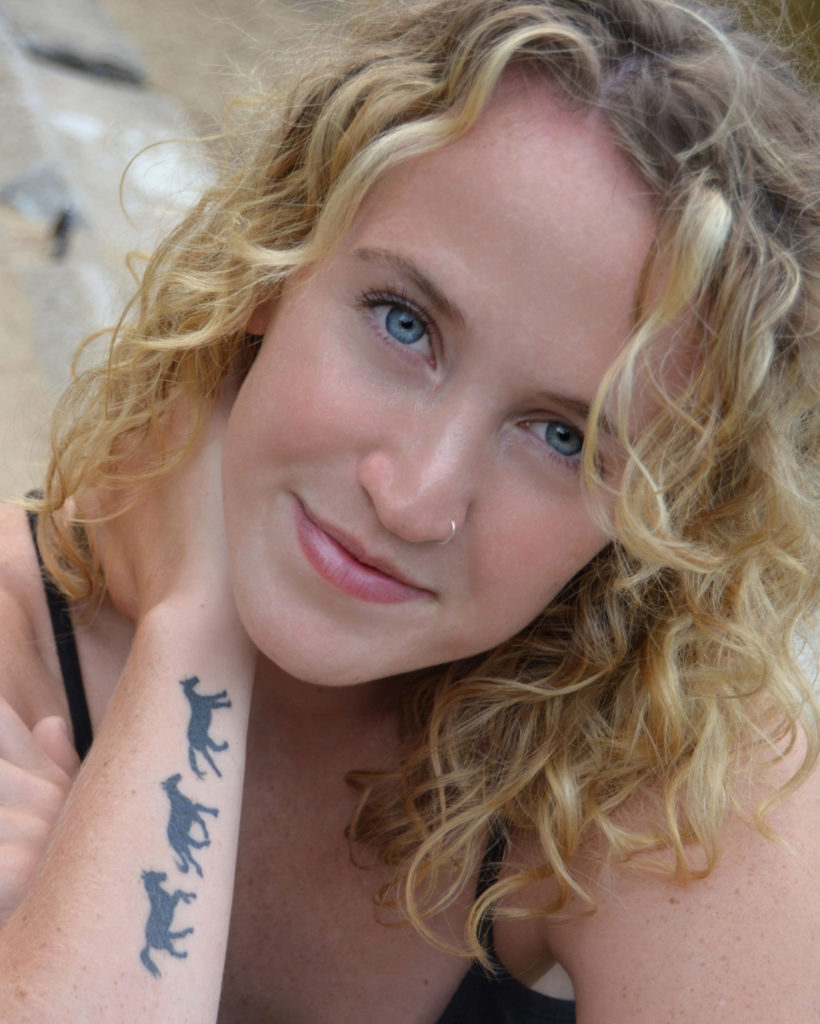 Carissa Bishop trained competitively under Charlene Topor, Cristina Topor, as well as her mother, Leah Bishop, at Empire Center of Dance in her hometown located in Upstate New York. Graduating from The College at Brockport, SUNY, receiving a BFA in Dance, Carissa had the opportunity to perform works by prominent contemporary choreographers: James Hansen, Laura Peterson, Jordan Lloyd, Cameron Mckinney, and continuously performs works by Madeline Kurtz of MKRep. Throughout her collegiate career, she performed and represented her college at the Rochester Fringe Festival and the American College Dance Association. She continues to perform in New York City and Tampa Bay Area. Carissa is also noted for her national title-winning choreography as a captain and choreographer of the Brockport Dance Team. Currently, she teaches and choreographs for numerous dance studios across the country, from New York to Florida. Carissa is a current company member of projectALCHEMY where she continues to invigorate and transform spaces in and around Saint Petersburg, Florida while coaching the dancers of the West Florida Dance Company!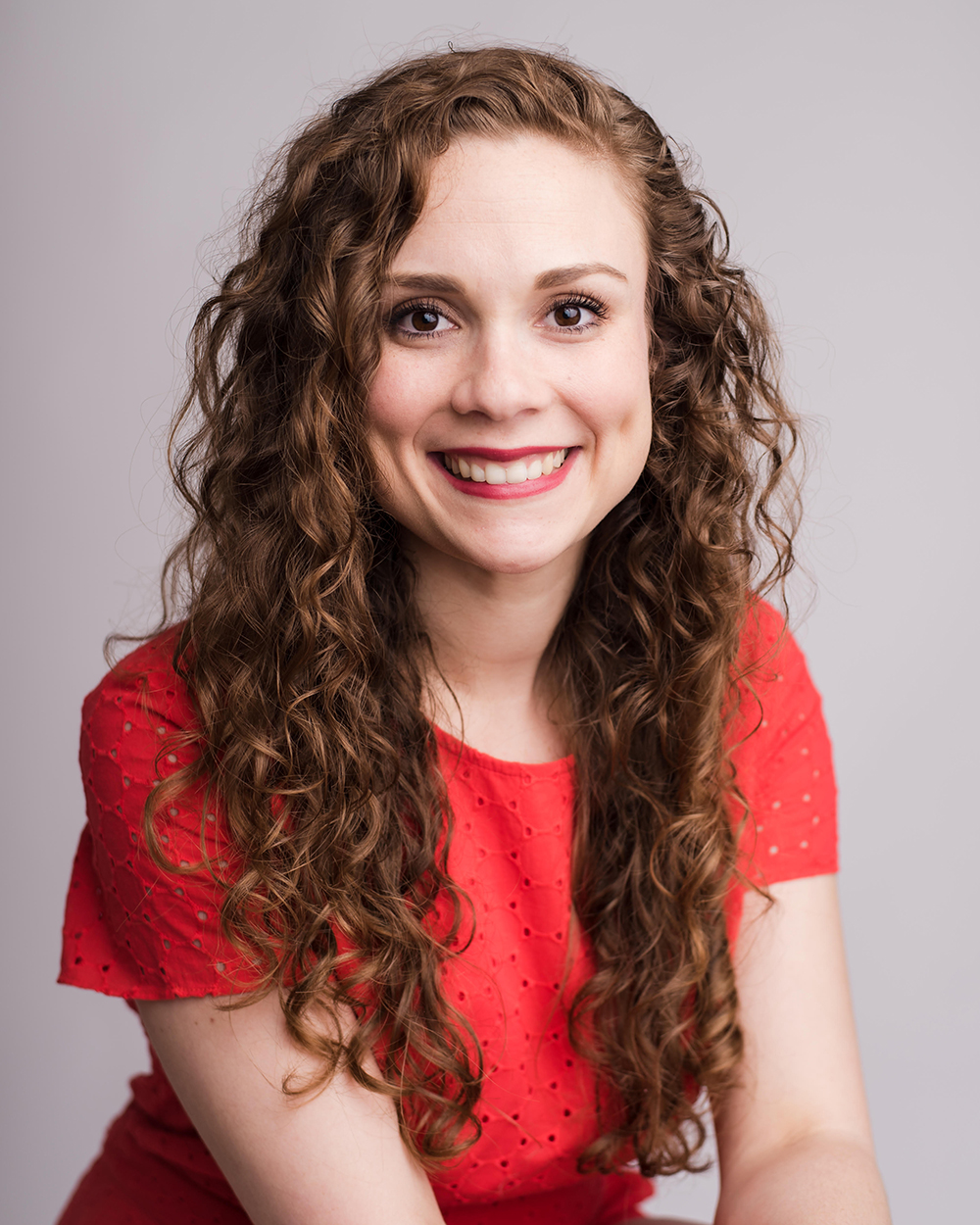 Caroline Cates is the High School Dance teacher at Greater Atlanta Christian School (GAC), Head Dance Team Coach, Ballet, Tap, and Jazz Instructor/Choreographer at GAC School of Ballet. She has been dancing for 25 years and has studied with master teachers including Aldawna Morrison, Ramazan Bapov, Deneen Graham-Kerns, and Janet Lilly to name a few. Caroline was trained at Carol Walker Dance Academy. Throughout her dancing career she has won various awards and scholarships for her excellent technique and training and is part of the esteemed Nu Delta Alpha Dance Honors Society. From 2012-2013 she was a member of the DanceFX Concert Dance Company located in Athens, GA that performs locally as well as state-wide where she performed the role of Tweedle Dee in their presentation of "Alice, Lessons in Wonderland." While in college, Caroline also became certified through Dance Masters of America Chapter 33, in both ballet and jazz. In 2018, her choreography was nominated for best choreography through the Shuler Musical Awards. She currently is on the GHSA Dance Committee that has been working the last three years to sanction dance as a sport under the Georgia High School Association. She has been teaching and coaching dance for nine years and has a passion for pouring her knowledge and love of dance into young performers.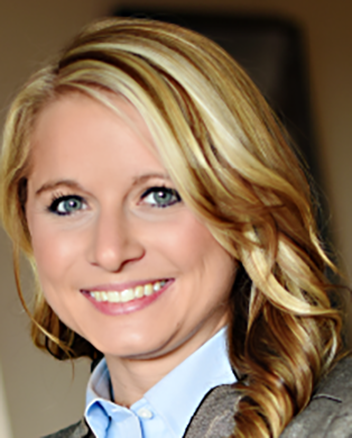 Kate Collins is the owner and artistic director of Art of Dance Studio and the non-profit organization Art of Dance, Inc. She is originally from Raleigh, North Carolina where she started dancing at the age of two. Kate found her passion for dance with Classical Ballet and Pointe training as a member of the company at the Triangle Academy of Ballet, taking classes under instructors from the Carolina Ballet Company. Such technical education influenced her to have a strong focus on technique and conditioning for performance-based arts. At the Academy for Performing Arts and throughout college, she studied Tap, Jazz, Ballet, Pointe, Lyrical, Contemporary, Choreography, Acrobatics, Pilates, Hip-Hop, Musical Theatre and was a member of the UNCW dance team. Most of her time was spent traveling to conventions, performances, and competitions where she was awarded countless awards and scholarships through: New York City Dance Alliance, Showstoppers, SHOCK the Intensive, JUMP and many others. She was awarded a scholarship to attend Broadway Dance Center in New York under tap enthusiast Mike Minery. This memorable experience help mold the choreographer, educator, and philanthropist she is today. In 2016, she created a non-profit company, Art of Dance, Inc that provides scholarships for children's dance education and college dance education. Kate has a bachelor's degree in Psychology (child development emphasis), Philosophy and Religion and feels that dance unites different types of cultures in a fundamental way. Kate truly loves teaching, performing and inspiring others to be their best. She believes that dance is an enlightening form of expression that every child can learn and grow creatively from.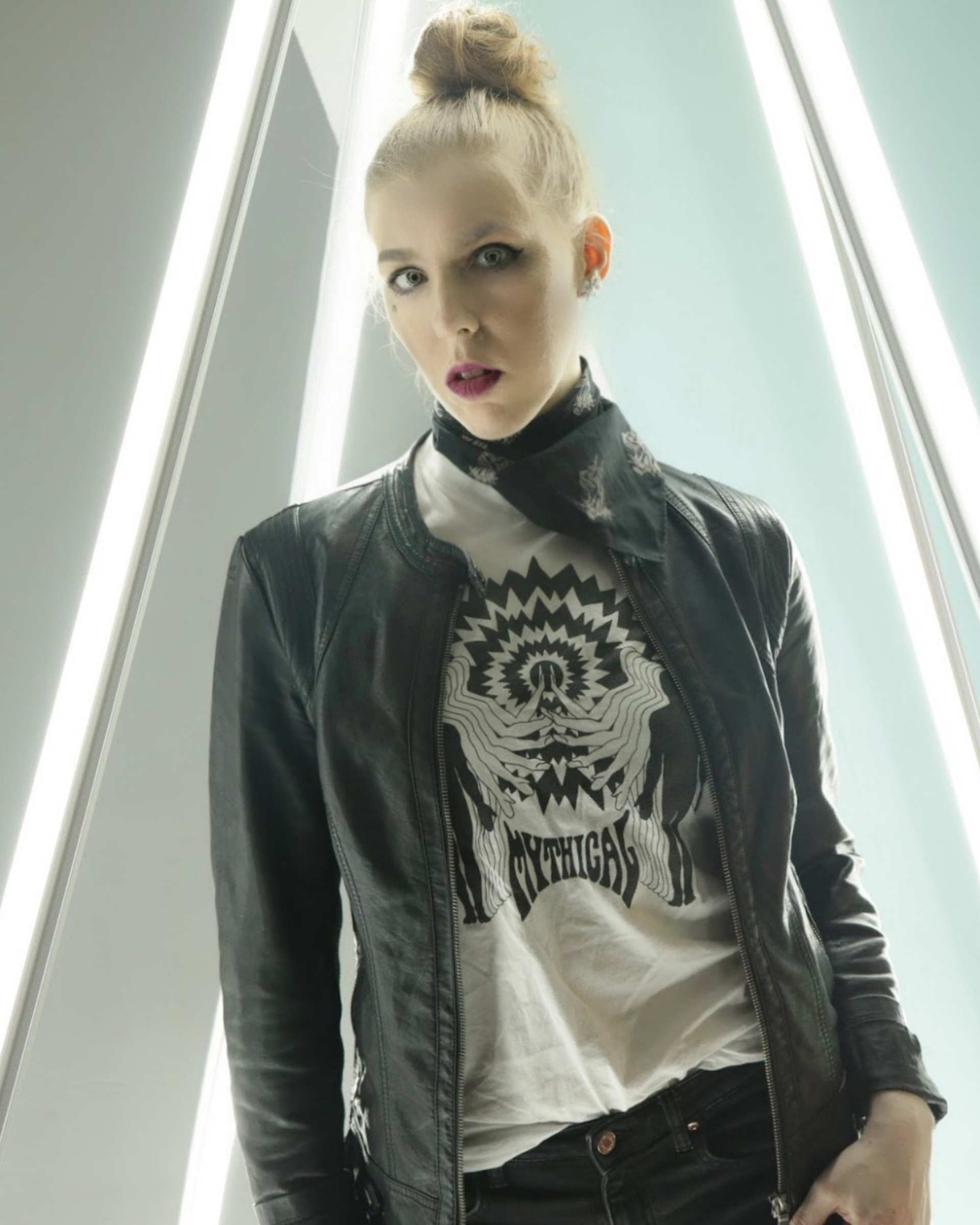 A native of Dothan, Alabama, Rapha Conrad received her training at Dothan School of Dance along with many dance conventions (Tremaine Dance, Hollywood Vibe Dance, and Monsters of Hip Hop). She has worked with and assisted many choreographers in dance industry (Kevin Maher, Brooke Lipton, Matt Steffanina, etc.). Plus, has made appearances in movies, tv shows, and YouTube (like "Marvel's Captain America", "Dynasty" on the CW, "Good Mythical Morning with Rhett and Link"). Along with teaching and working with dancers in The Southeast and the West Coast, Rapha is currently producing and co-directing her first feature length film. Rapha is so excited to join and continue to share her knowledge and passion with Inspire Dance!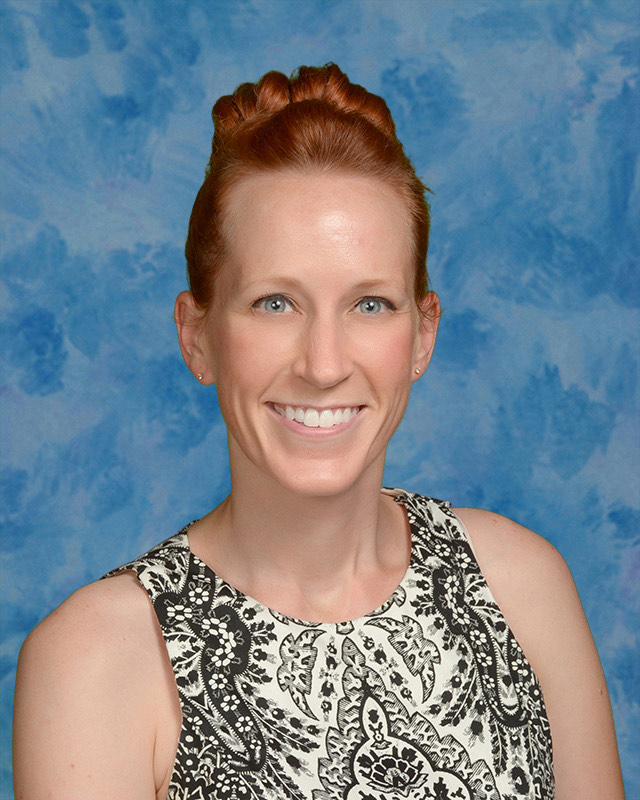 Stephanie Crane grew up dancing in Minneapolis, Minnesota, where she trained in everything from ballet, tap, and jazz, to pom, kick, and musical theater. She studied at Ballet Arts Minnesota and danced with Out on A Limb Dance Company while teaching at dance studios and coaching high school dance team. She then spent five years performing in parades and shows at Walt Disney World in Orlando, Florida, where she lives now. Stephanie currently works at Windermere Preparatory School, teaching dance, choreographing for musicals, and coaching the varsity dance team, a program she helped create. She looks forward to joining the Inspire Dance family!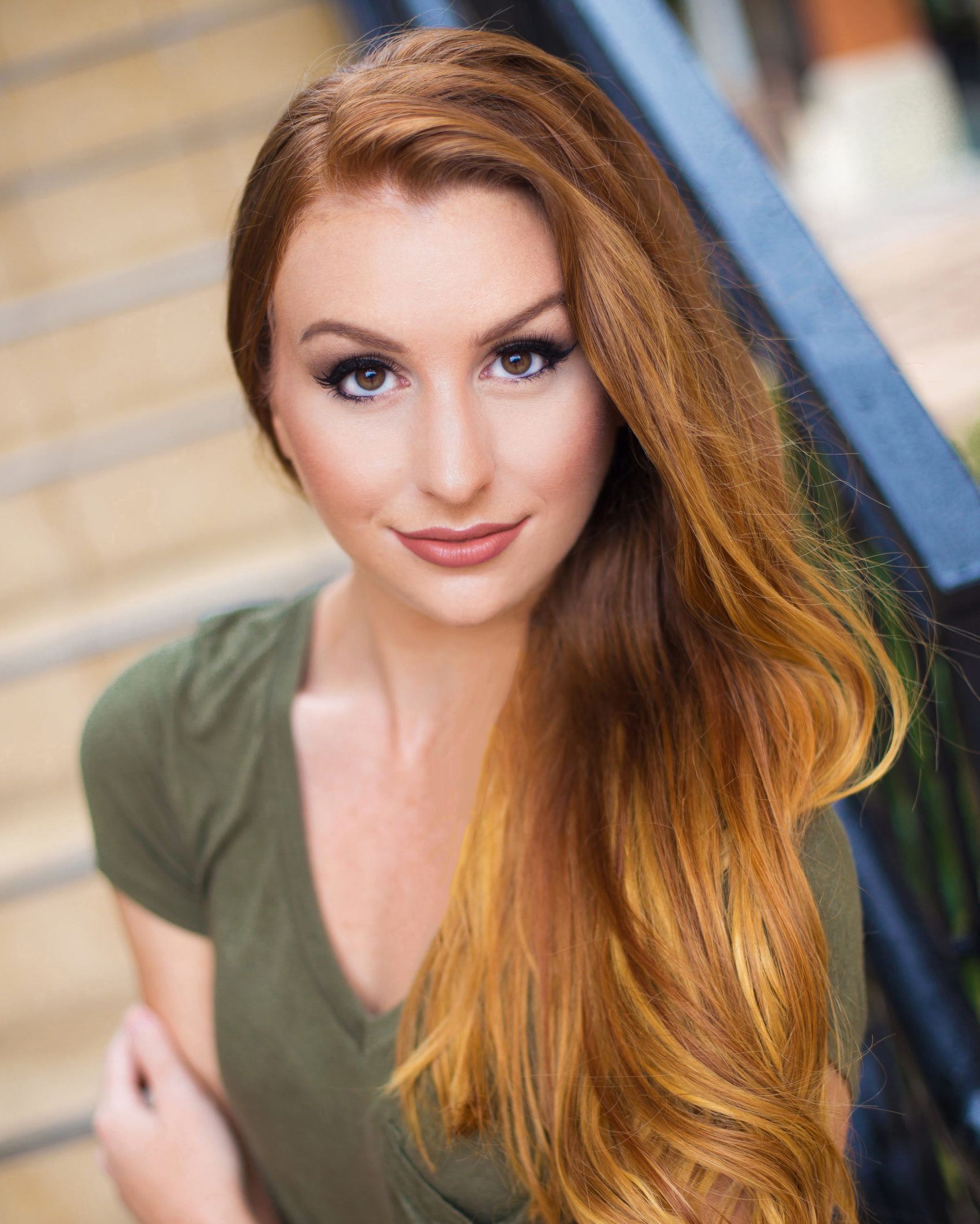 Marisa Dolan started dancing in Jacksonville, Florida training in ballet, contemporary, lyrical, jazz, modern, and hip-hop. Marisa studied dance at Jacksonville University and was a part of a contemporary/hip-hop company called A Rhythm Nation. As a freshman, she traveled with Jacksonville University students to perform a show on the ABC Island, Curacao. Marisa attended the Gelsey Kirkland Academy of Classical Ballet Summer Intensive in New York City and got to work with Gelsey Kirkland herself. She was then accepted to the Broadway Dance Center's Professional Semester Program and moved to New York City. She has been on Good Morning America and danced with the Broadway cast of Spiderman: Turn off the Dark in their final Gypsy of the Year performance. Also in New York, she was a part of JT Lotus Dance Company and performed in many shows throughout New York and surrounding areas. Marisa has since then moved to Orlando, FL. She is currently dancing at Universal Studios Orlando in The Marilyn Monroe show and other seasonal events. Marisa is continuing to teach and work as a freelance dancer.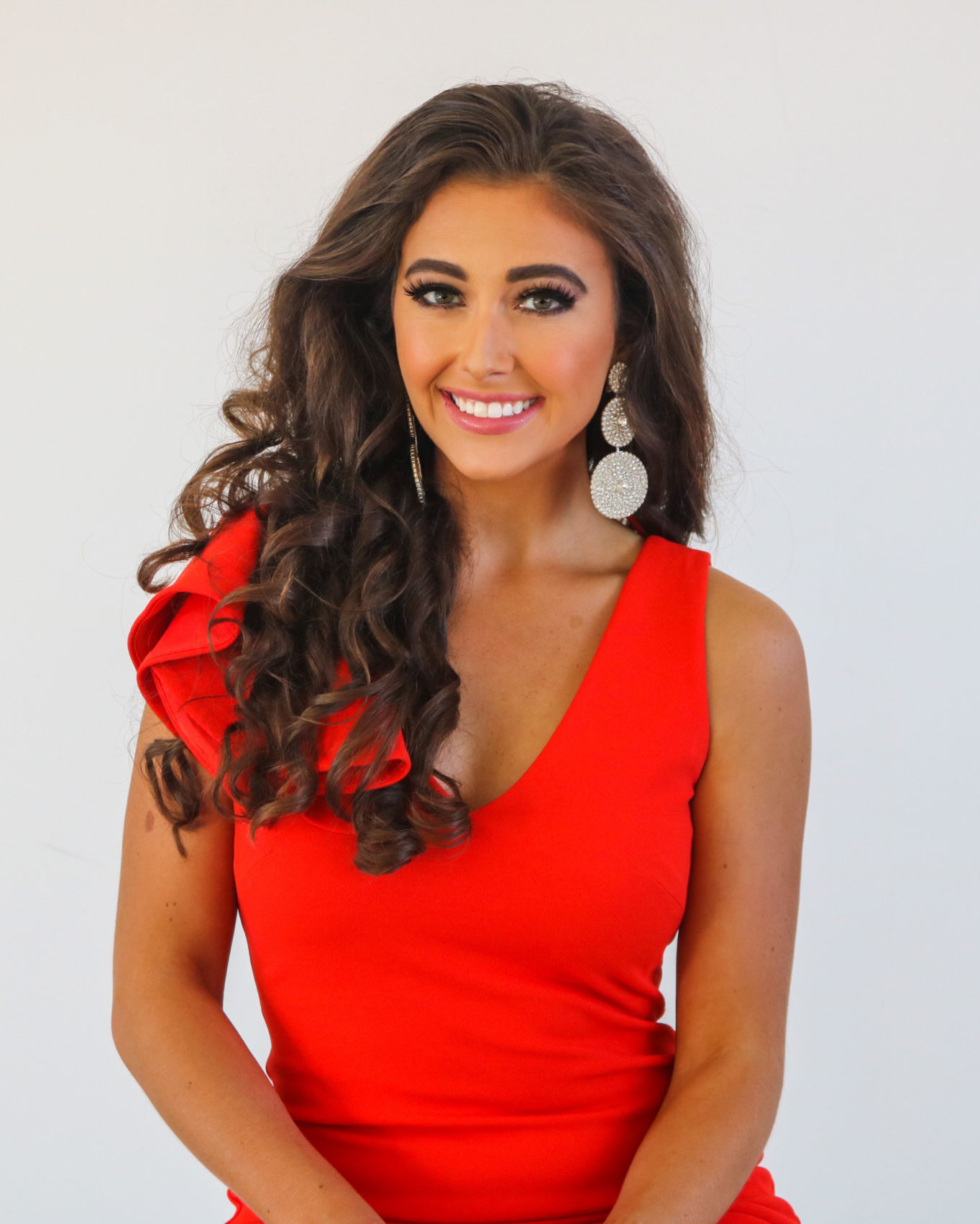 Bailee Eurey is a Carolina native and currently resides in the Charlotte, NC area. She is a graduate of Appalachian State University where she was a member of the Appalachian State Dance Team for 4 years and an active sister of Alpha Delta Pi. During her time at Appalachian State she was featured on College Football News as a dance team member. With over 20 years of experience, Bailee currently assists others with dance choreography and acrobatics training. She is trained in tap, jazz, musical theatre, hip-hop, contemporary, lyrical, and ballet. She has been an instructor and choreographer for 7 years and has won numerous national and regional choreography awards. Bailee is a judge for multiple national dance companies and has been a master class instructor for several organizations. Aside from her involvement in the professional dance world, Bailee is a licensed real estate agent, owns her own pageantry and photography business (Queen City Productions), enjoys being heavily present in both the fashion and film industries, and loves to travel when she is able. She is thrilled to be a part of the Inspire dance family and is looking forward to a fabulous competition season.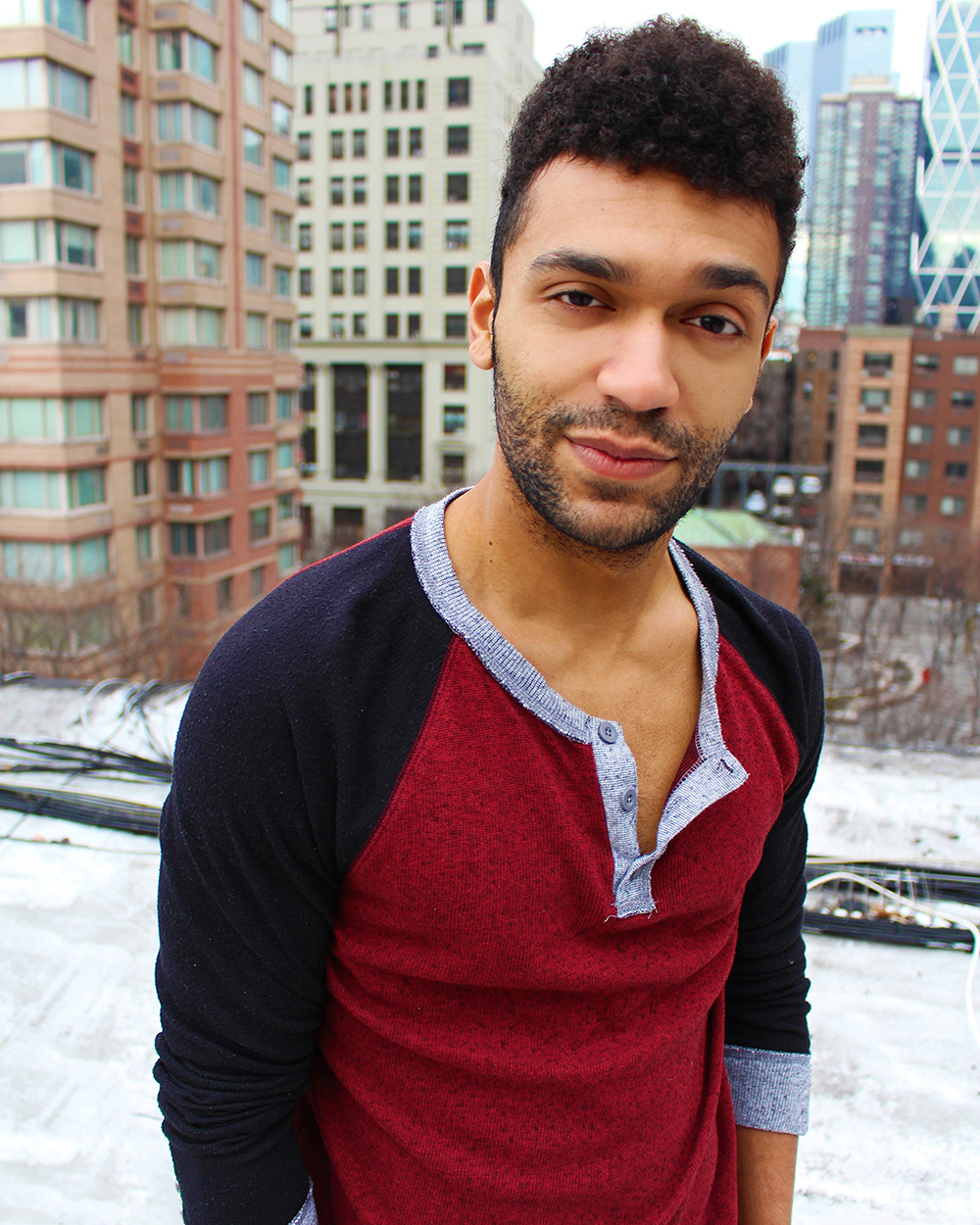 Carlos Garland was born on July 4, 1988 and was raised in Jacksonville Florida. He started dance at the age of 13 at Lavilla School of the Arts. Then graduated from Douglas Anderson School of the Arts, where he received a Merit Award in the NFAA (National Foundation of Advancement of the Arts) in hip hop. Carlos attended Jacksonville University, double majoring in dance and computer science. Also, during this time, he performed in the First Coast Nutcracker as lead the Russian Doll and has consistently over the years since then. Carlos has been the winner of the Mille Lewis America's Models and Talent Competition in dance. He and his dance crew, "Systematic", has won BET's 106th and Park dance competition twice in a row and has been in national and international commercials. Carlos is a member of and has danced with Rasta Thomas' Bad Boys of Dance and has performed in their hit show "Rock the Ballet". With the company he has toured Europe, Australia, New Zealand, and the U.S. Carlos was also a top 20 finalist on the Fox TV dance show "So You Think You Can Dance" Season 10. He has also danced with the cast of "Spider-man Turn Off the Dark" in their final Gypsy of The Year performance. He is a member of iLuminate (as seen on America's Got Talent) and has performed as the main character in their hit off-broadway show, "iLuminate, Artists of Light". He has been on instructor faculty at Broadway Dance Center and Steps on Broadway in NYC and still teaches there when in the area. He is currently a traveling instructor/choreographer for many schools and companies as well as a performer in Universal Studios and Walt Disney World.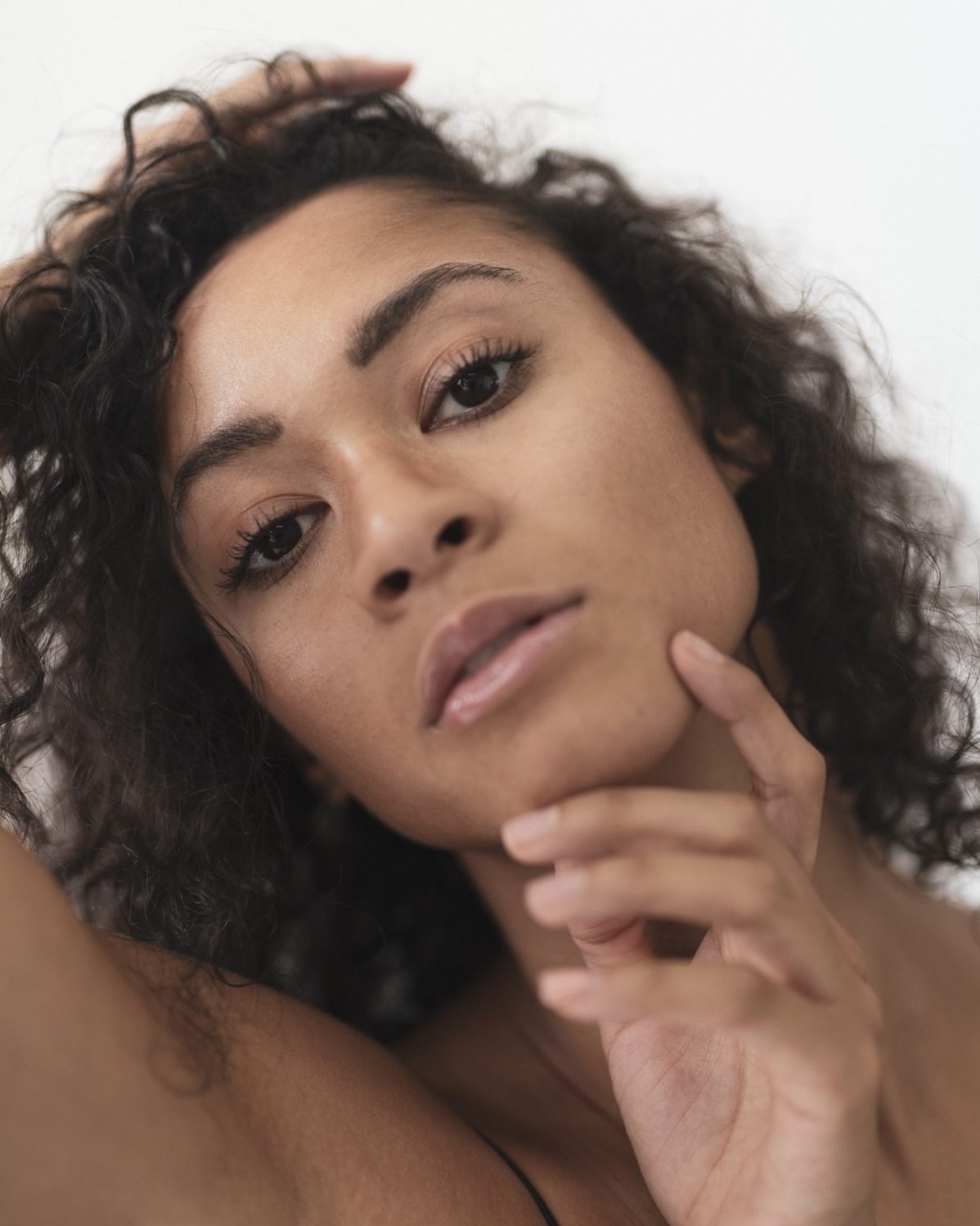 Alicia Mae Holloway is from Morgantown, West Virginia and began dancing when she was three years old at her local studio. When she was thirteen years old, she left home to study at University of North Carolina School of the Arts before attending the School of American Ballet from 2011-2015. She attended the Boston Ballet Summer Dance Program, as well as Pacific Northwest Ballet. She began her professional career dancing with the Suzanne Farrell Ballet, and is now dancing her seventh season with the Dance Theatre of Harlem where she has danced with Aretha Franklin and worked with Alicia Keys. She is currently the co-chairwoman of the School of American Ballet's Visiting Faculty program.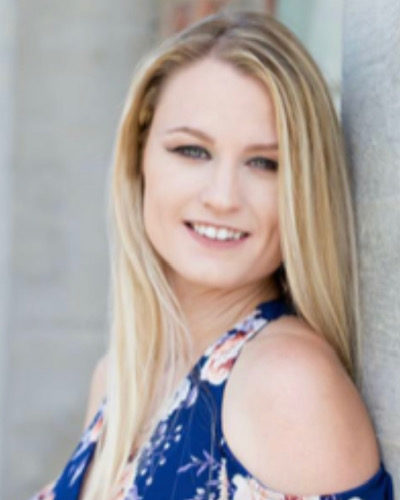 Jamie Howard has thirty years of dance training and has been a dance instructor for the past eighteen years. As a child she trained under Angela Franko-Burns at Dancer's Pointe. From there she went on to train at the prestigious Georgia Ballet, Atlanta Ballet, and Ruth Mitchell. Jamie has performed many leading roles such as Cinderella, Roxie in Chicago, Christine in Phantom of the Opera, and Alice in Alice in Wonderland. Jamie is an energetic teacher who is proficient in ballet, pointe, tap, jazz, ballroom, contemporary and lyrical. She has owned and operated her own studio, Steps Dance Center, in North Georgia for over 20 years. Her competitive dancers have won numerous awards at both regional and national dance competitions, as well as numerous "Best Choreography" awards. Jamie choreographed a scene in the movie "The Change Up" starring Ryan Reynolds & Jason Bateman. Not only did she train the child actresses Sydney Rouvieve and Faith Aldhoff for the dance scene; she worked alongside legendary stuntman Jack Gill to choreograph the recital scene. Jamie sits on many different judging panels as well as serves as a Master Class Instructor to Studios and Conventions across the southeast! Jamie is extremely dedicated to the art of dance and considers herself blessed to have a career encompassing her passion for dance and love for children.
Fernando Ibarra was born in Houston, Tx, where he began his dance career at the age of six around various studios across the Houston area and has been teaching since the age of thirteen around Texas. Over time, he has garnered a unique style of dance that includes various elements of multiple dance techniques. Throughout high school, Fernando was given the opportunity to co-direct for his ninth-grade dance company and choreograph for his high school dance team along with other high schools amongst his school district. He has been awarded numerous times for his choreography throughout different competitions in the state of Texas. Fernando was also a founding member of De La Rosa Dance Company and was under the mentorship of Elisa De La Rosa located here in Houston, DLRDC is a non-profit organization that outreaches the youth community by emphasizing the importance of creative freedom and artistry. Fernando was also an invitational guest artist at the Waco 504 Festival in 2017 and performed at the NDEO conference in San Antonio, Tx. Fernando went on to continue his dance education by attending Stephen F. Austin State University where he was a member of the prestigious Stephen F. Austin State University Dance Teams. Fernando educates his students on healthy technique practices, muscle isolations, movement, and modern dance technique, while helping his students grow in their technique and artistry.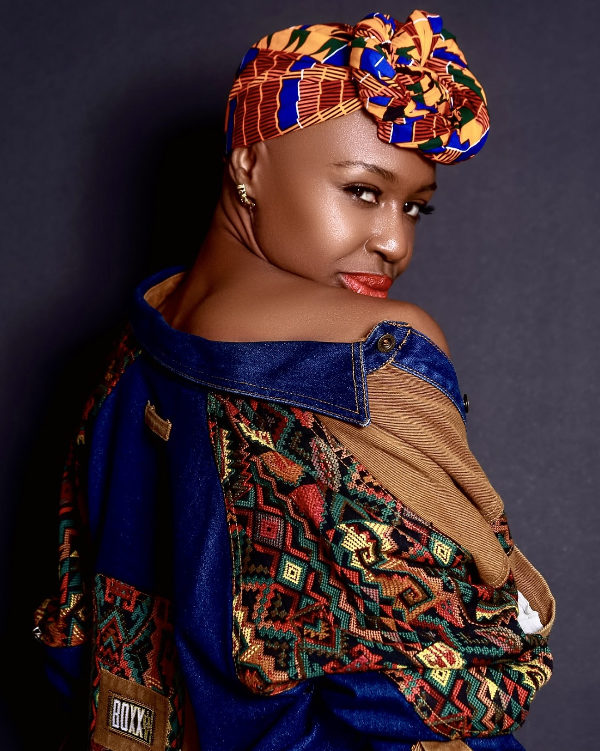 Naomi James graduated from Bodywork Company Dance Studios in the UK with a Level 6 (Bachelor's Degree) in Dance in 2008. After working in London for a few years, she moved to Atlanta in 2010 to continue her professional career – living in the very purpose she was created to serve. In addition to training pre-professional level students, Naomi is changing the narrative of how the hip-hop style of dance is viewed. Through her rigged yet precise flair, Naomi provides her students with the training and correctional tools to move structurally and successfully. She is excited to be judging this 2022 season and looks forward to meeting you all.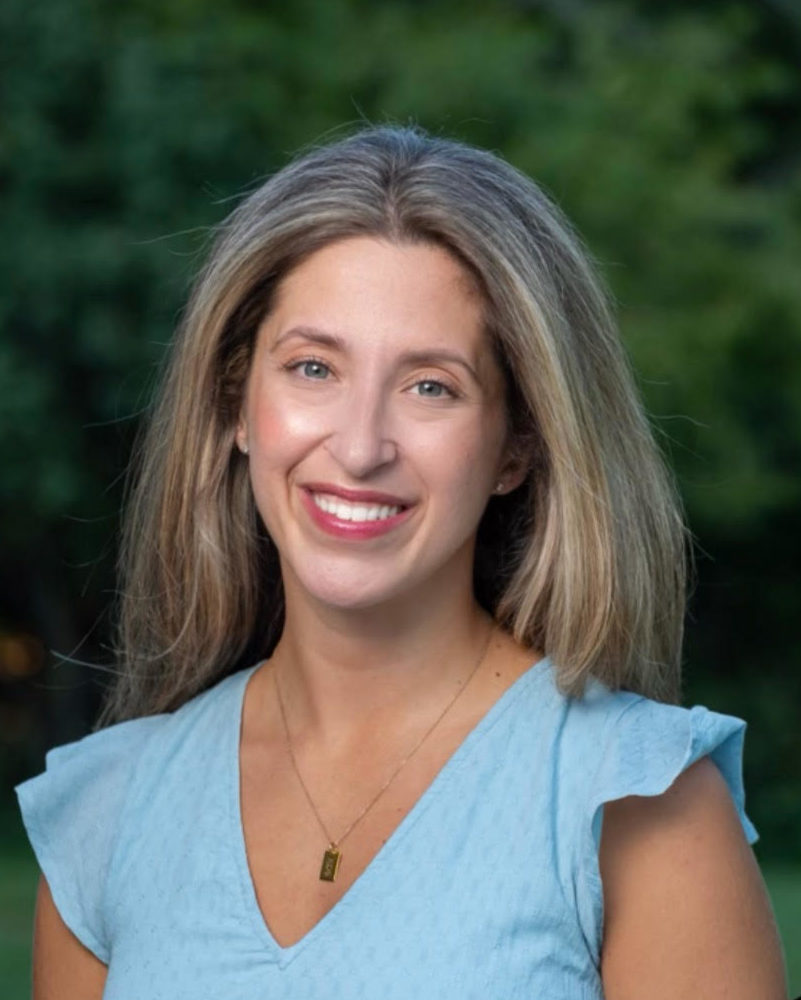 Connie Katsarikas is native to Massachusetts and grew up dancing under former Radio City Music Hall ballerina Paulette Harwood. Since then, she has gone on to train in New York City as well as the Broadway Dance Center Professional Semester and performed in multiple productions in New York City and Massachusetts. She is currently serves as a board member for the Massachusetts Dance Education Organization and is a member if the Dance Teacher's Club of Boston. Connie is also the owner and Director of a dance studio in Massachusetts since 2016. She loves working with dancers to see them grow, find their passion, achieve new heights and their own unique movement through dance.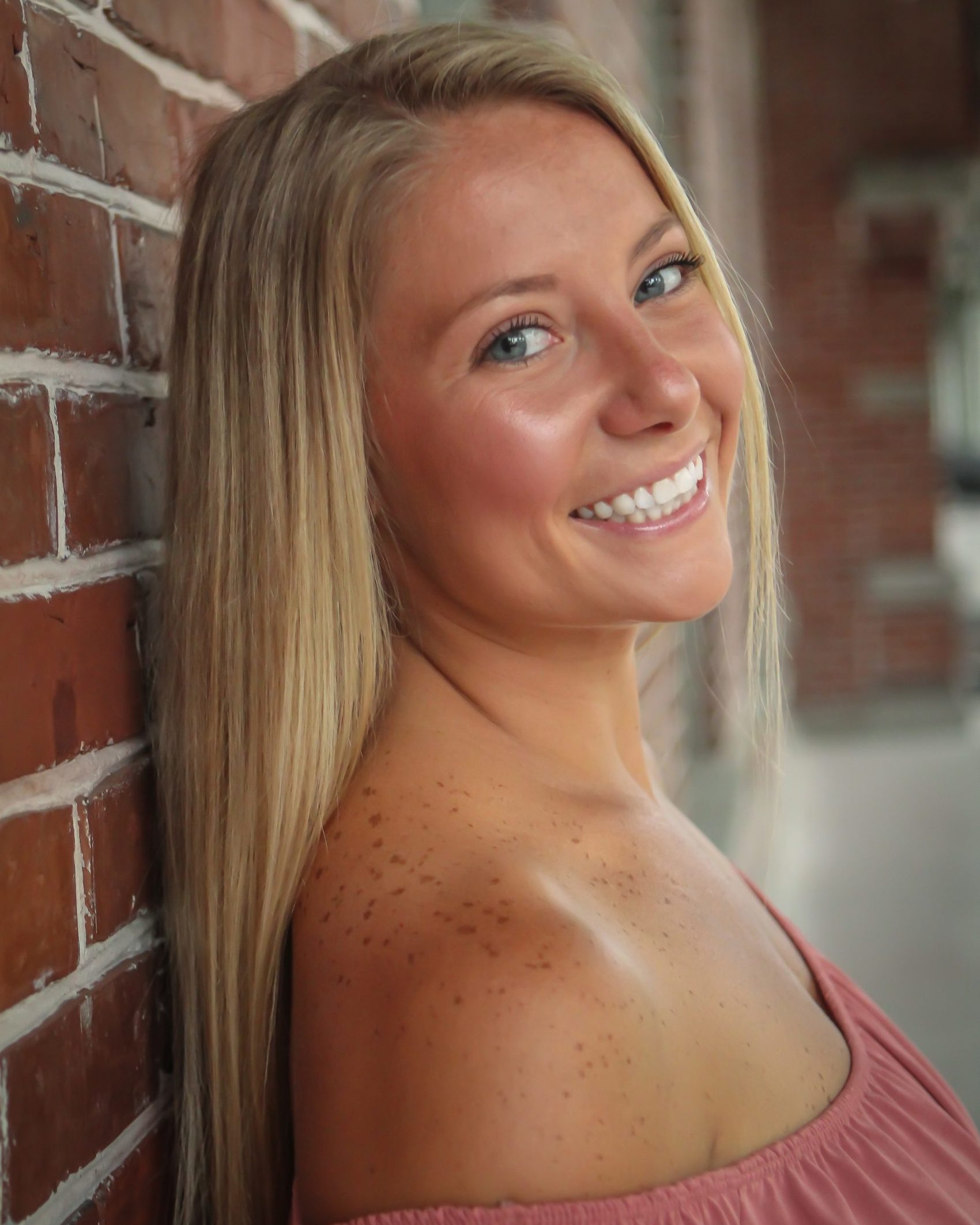 Jacquelyn Keane is a 24 year old dancer, choreographer, teacher and judge from Long Island, New York. She is currently the dance instructor at Leadership Prep Elementary School in Brooklyn, New York. Her dance training started at the age of two and she grew up dancing at some of the most competitive dance studios in New York. Jacquelyn continued her dance training in Florida, at the University of Tampa where she was instructed by some of the best professors in Florida. During her tenure at the University of Tampa, Jacquelyn competed with both the dance and competition cheerleading teams from 2015-2019. Jacquelyn is a well rounded dancer , with disciplines in all major areas of dance. During the last 8 years, she has taught at numerous dance studios in New York, Florida and Ireland. Her unique, award-winning choreography has taken home multiple Regional and National first place titles. Jacquelyn credits her success to her lifelong passion to dance, choreography and adjudication.
Maddie Kurtz is originally from Westport, CT, and received her early dance training at the D'valda and Sirico Dance and Music Centre under the direction of Angela D'valda Sirico, Steve Sirico, Jessica Stafford, and Jason Marquette. She holds a B.A. in Dance and Religious Studies from Colby College and an M.F.A. in Dance Performance and Choreography from SUNY Brockport. Maddie continues to teach and choreograph at studios and universities throughout the Southeast, while also creating and producing contemporary dance works for the concert stage with her company, MKrep. In addition to teaching dance, Maddie is a certified yoga and Pilates instructor. With interests rooted in the overlaps between concert and commercial dance, she has presented research at conferences including the National Dance Education Organization, The Dance Studies Association, and the Popular Culture Association. Based in Tallahassee, FL, Maddie is on faculty at Ballet Arts Conservatory of Tallahassee and is an Adjunct Professor in the School of Dance at Florida State University. www.madelinekurtz.com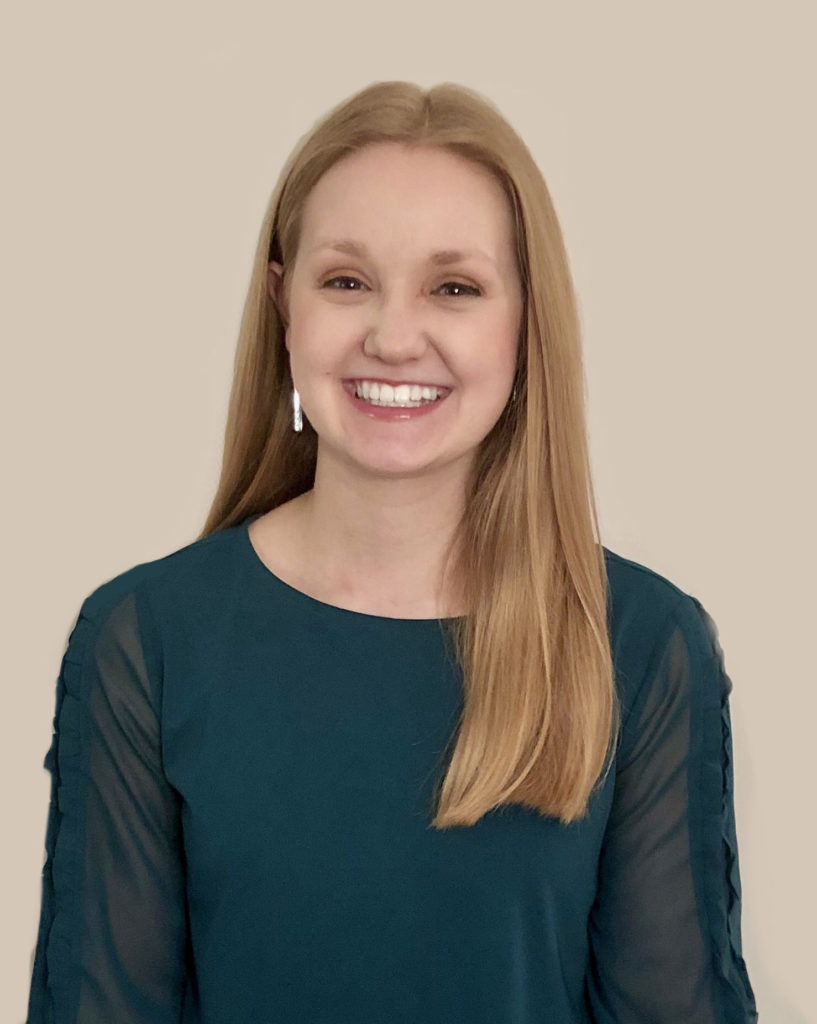 Lindsay Lambert is a dancer from Murray, KY. From age 5, she trained in ballet, jazz, and contemporary at the Centre of Dance. Growing up in a small town, she sought additional training by participating in master classes and intensives in surrounding cities as well as Chicago and New York City. She started teaching children beginner ballet classes while in high school and has since taught numerous dance workshops for students ages 3-18 with various levels of experience. In 2017, she completed her B.A. in Dance with a minor in Performing Arts Administration from Western Kentucky University. Her favorite performance memory is traveling abroad as a member of the WKU Dance Company to participate in the 2015 production of Overseas in Civitavecchia, Italy.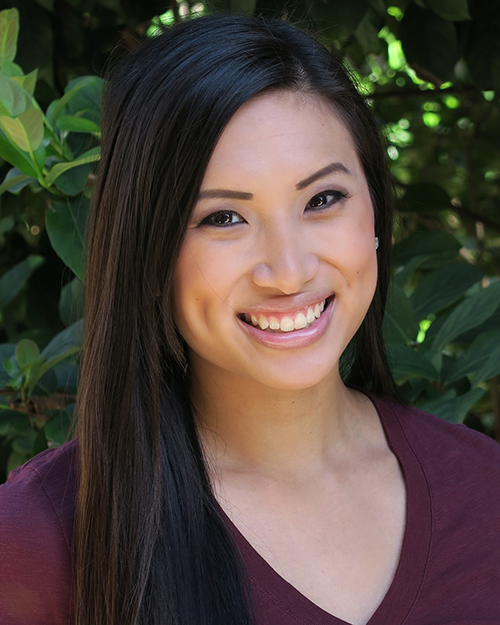 Tiffany Lamwatt – Bio Coming Soon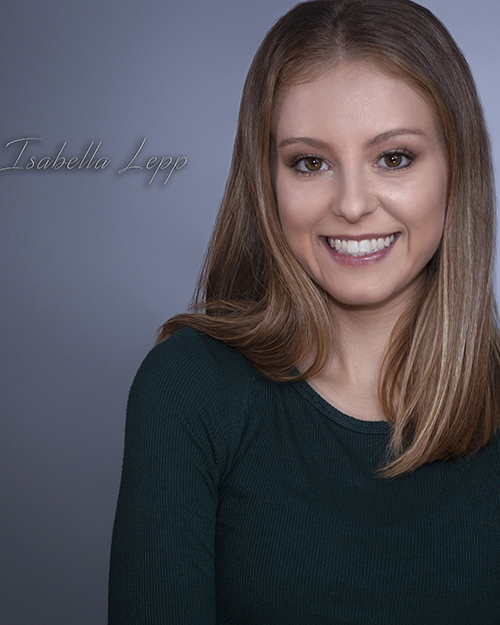 Isabella Lepp is a Swedish born dancer, choreographer, performer, and teacher. Beginning at a young age, she trained in many styles of dance including but not limited to ballet, modern, contemporary, lyrical, jazz, tap, and musical theatre. As an International artist, travel is not a limitation for Lepp. Most notably, she spent five weeks at the Alvin Ailey Summer Program, and attended "The Collective" in Los Angeles where she worked with dance names such as Mandy Moore and Travis Wall. Isabella performed with "Emotions Dance Company" as a senior company member, at venues such as The Hard Rock, and Fringe Festival. Isabella teaches, dances, and choreographs in both the United States and Sweden. During her high school years, Isabella was a Dance Team Captain, and she was the main choreographer for the team while also leading them through competitions where they were recognized nationally. When she visits Stockholm, she instructs at "Step-In Dans Studio" and choreographs works, which have been showcased at the "Europeisk Vänortsprojekt" in France. Lepp also attends the International Summer Festival hosted by Balettakadamien, working with artists in the field such as Mats Ek, Johan Inger, and Julia Ehrstrand. During her years of obtaining a Bachelor of Fine Arts degree, with a concentration in Ballet, from the University of South Florida Isabella was an active member of the community. Lepp choreographed and produced concerts while serving as the Student Dance Production Boards president. Currently, Isabella is working for her Master of Fine Arts Degree at Arizona State University. She instructs undergraduate dance classes, and will soon assume the role of Vice President of the Graduate Dance Organization. Lepp's projected graduation is Spring of 2024. She is thrilled to be a part of the Inspire NDC panel, and share her knowledge of the art with all who grace the stage.
Anthony de Marte (he/him) is a New York-based performing artist whose discovered dance through the world of musical theatre. After performing in various musical productions, he began his formal dance training in ballet, jazz, tap, modern, hip hop and musical theatre techniques at the age of 14. Anthony is a graduate of Muhlenberg College, where he received a Bachelor of Arts in Theatre and Dance. Favorite performance credits include LeFou in "Beauty and the Beast" with KJK Productions, and Angie in "Gypsy" with Muhlenberg Summer Music Theatre and works choreographed by Chet Walker (Jacob's Pillow), Tiffany Mills, Shapiro & Smith, and Shelley Oliver.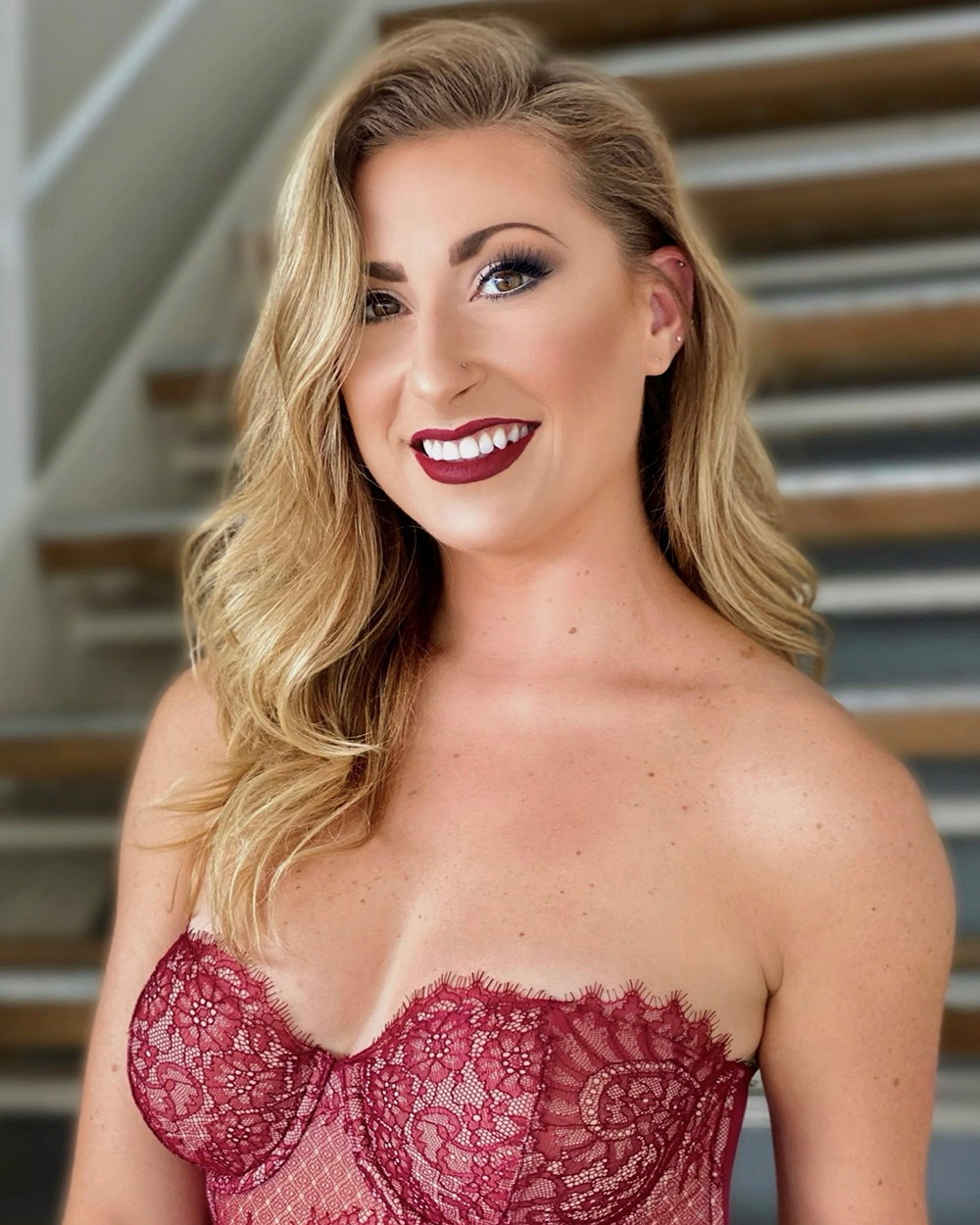 Taryn Martin was born and raised in South Carolina. As a young dancer she competed worldwide to receive outstanding dancer awards and top scoring solos. To expand her training, she studied with Royal Ballet to receive her certification through Solo Seal. Each summer she attended intensives at American Academy of Ballet and NYCDA Summer Intensive in New York. At the age of 12 and 13 she was casted as Clara for the Radio City Christmas Spectacular in Nashville. Her professional career started locally at Legends in Concert and The Carolina Opry. She has been traveling with Royal Caribbean Cruise lines for the past 5 years; Serenade, Freedom, and Voyager of the seas. Relocating to her hometown she enjoys teaching her students at NXT LVL Dance Experience while continuing her own personal training. Recently, she is working with Spirit Productions as Dance Captain to open a new theatre showing The Le Grand Cirque.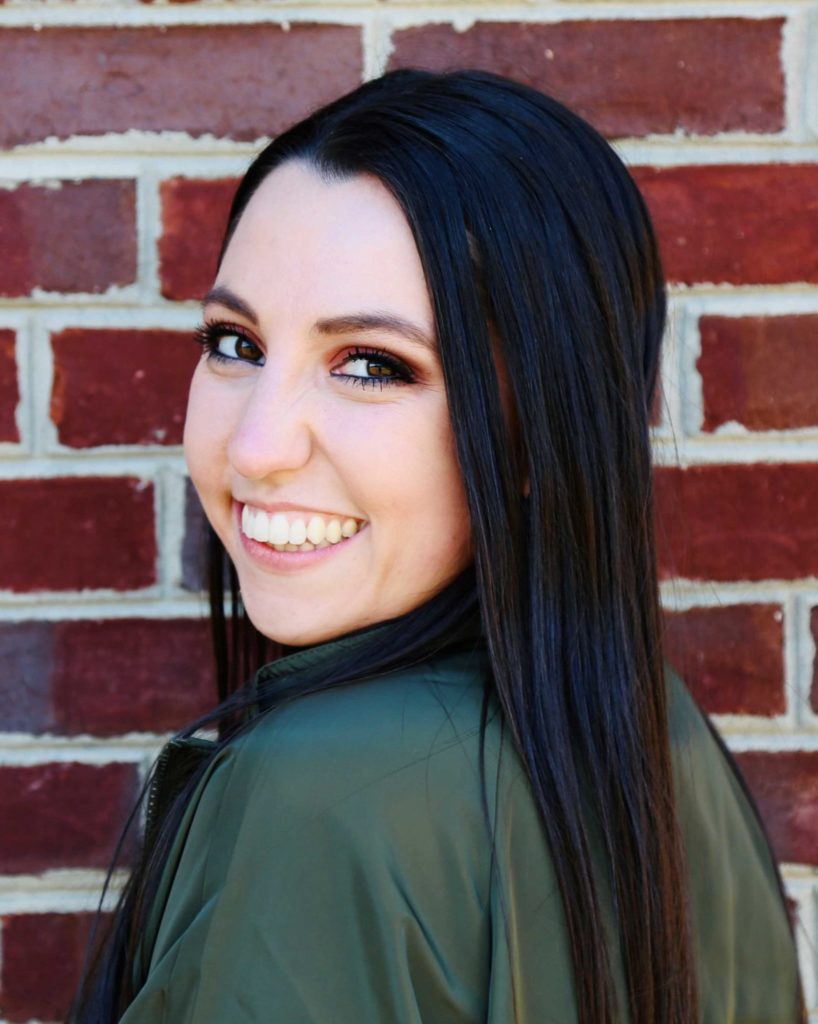 Cara McMahon is a young dance professional, who was born in Long Island, New York and raised in Raleigh, North Carolina. She has studied and trained in various dance genres since the age of 2 years old and has been teaching for several years. Cara attended UNC-Charlotte where she obtained her bachelor's degree in Dance Education, with a certification in grades K-12. During her time in college, she was named the Artistic Director of "Range of Motion Dance Ensemble" as well as a member of the UNC-Charlotte dance team. While on the dance team, she placed 3rd in the nation at NDA's Collegiate Nationals. In 2017, Cara trained with the Paul Taylor Dance Company in a residency program. During the residency, she was chosen by members of the Paul Taylor Dance Company to be in a restagement of Paul Taylor's famous work: Esplanade. Some of her professional credits include The Macy's Thanksgiving Day Parade, Elevate Performance Company, and dancing backup for "The Village People's" Randy Jones. Cara is constantly striving to become a better teacher and dance educator. She continues to train, perform, and choreograph all throughout the United States. With her extensive dance knowledge and experience, Cara hopes to inspire the next generation of dancers and help them to achieve their full potential.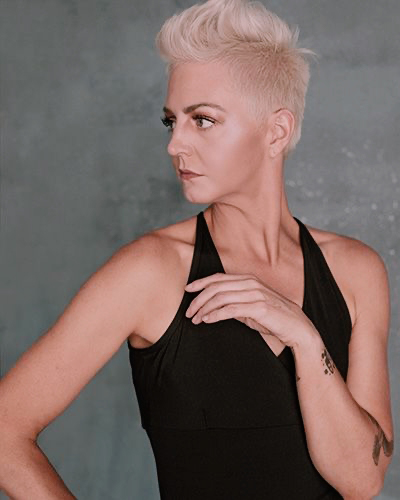 Megan Montgomery, now residing in Orlando Florida, is originally from Detroit Michigan, where she received her early dance training at Juliana's Academy of Dance. She holds a Bachelor of Fine Arts in Dance from Wayne State University and was a recipient of the Harriet Berg Endowed Scholarship for Choreography. Megan was next a company member of the over 40-year-old Limon-based modern dance company, DDCdances. She's performed work by Biba Bell, Sidra Bell, Harriet Berg, Flint Eastwood, Stephanie Laipis, Chris Masters, Addison O'Day, Barb Selinger, Sonya Tayeh, Colleen Thomas, Ronnie Todorowski and the late Marcus White. Megan studied on scholarship in Chicago at Giordano's Dance School, on scholarship in Detroit at Complexions Contemporary Ballet Intensive, and in Detroit at Sidra Bell Dance NY. Aside from concert dance, Megan performed in the NFL with recording artists Boyz II Men, and Enrique Iglesias, and in the NBA as a member of the Detroit Pistons Dance Team. There she was recognized for leadership, outstanding performance quality, and Rookie of the Year. Upon relocating to central Florida Megan took a position with Windermere High School, where she was the Head Coach and creator of the Varsity Competitive Dance Team. She is a UDA Credentialed Coach and SafeSport trained. Next, she will launch Central Florida's first competitive All-Star Dance Team, Unity Dance All-Stars! Megan continues to guest teach at studios and adjudicate for various dance competitions. She teaches Dance Camp all over the states with Dance Team Union and is a 200-hour Certified Regional Yoga Teacher. You'll find Megan on her yoga mat, walking her dog Dolly, and at her neighborhood Starbucks!