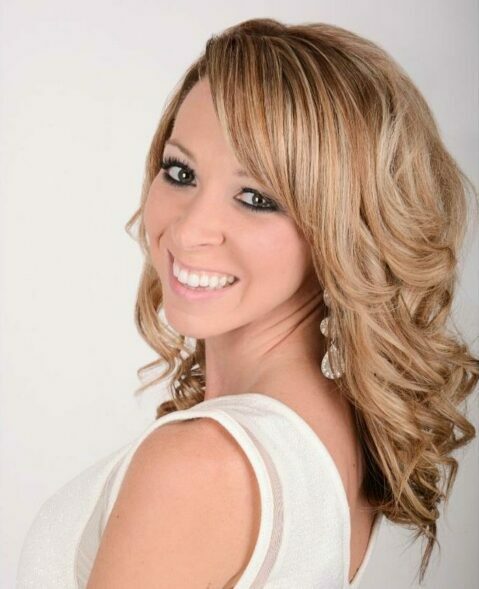 Mindy Acuna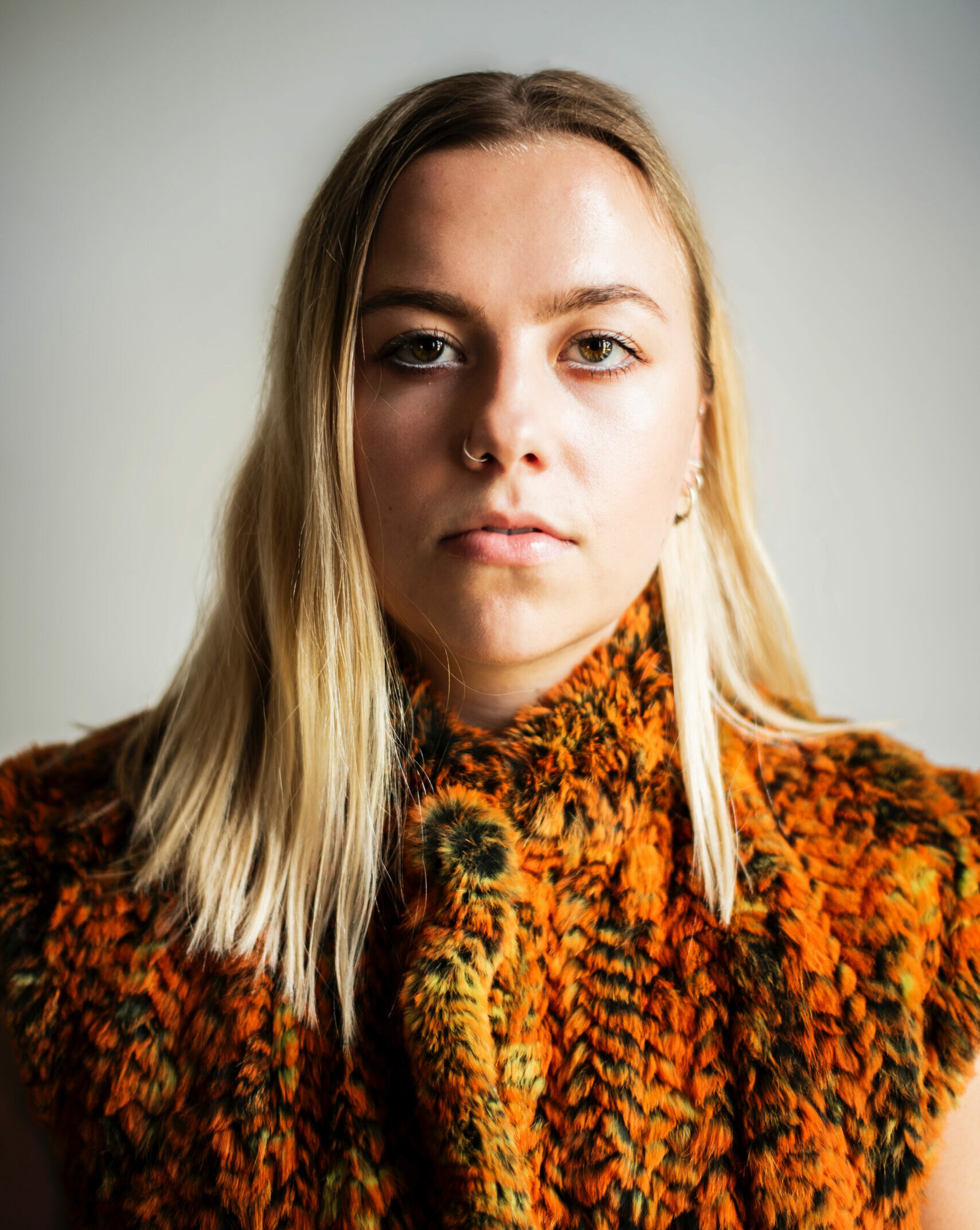 Taylor Adams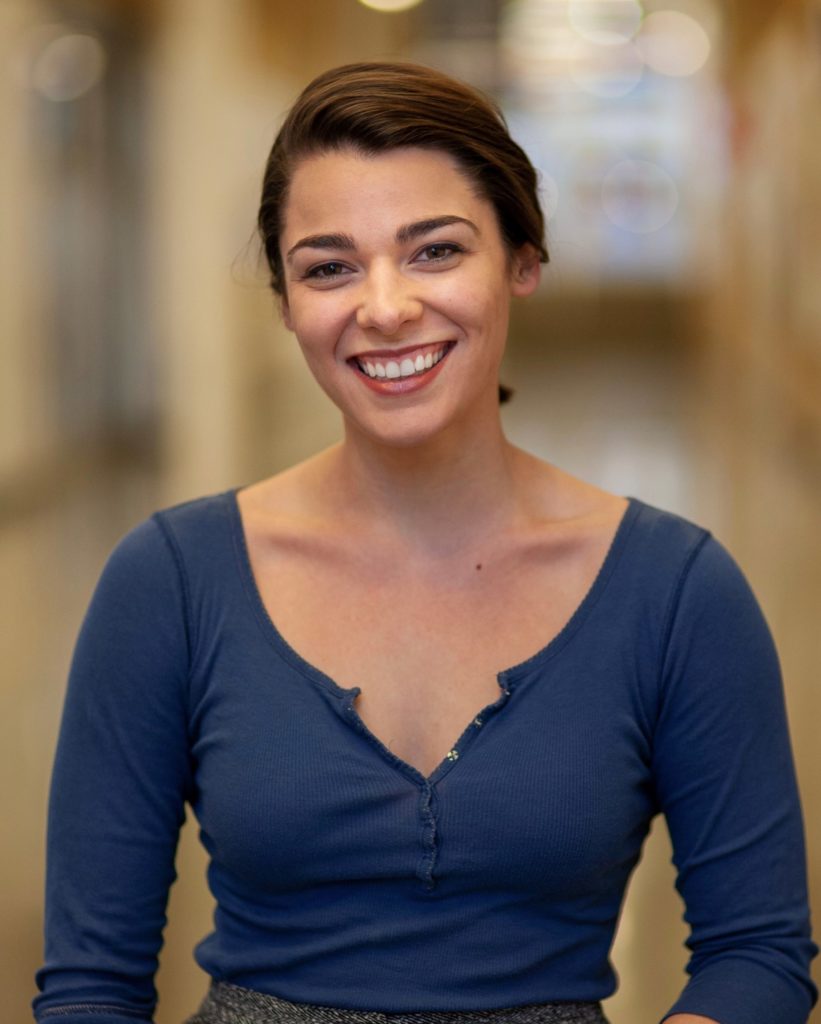 Katherine Ambrester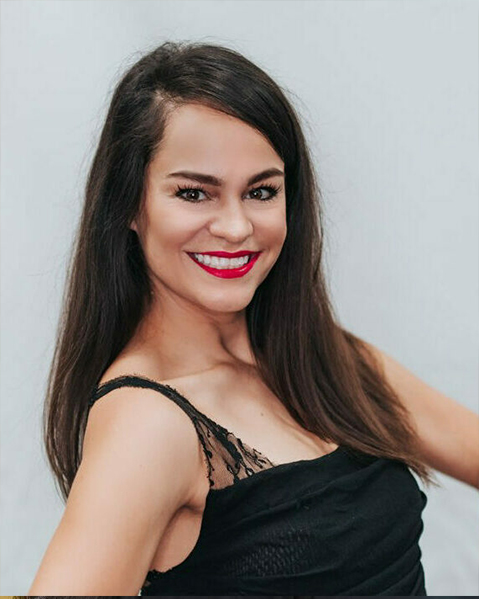 Leah Arkle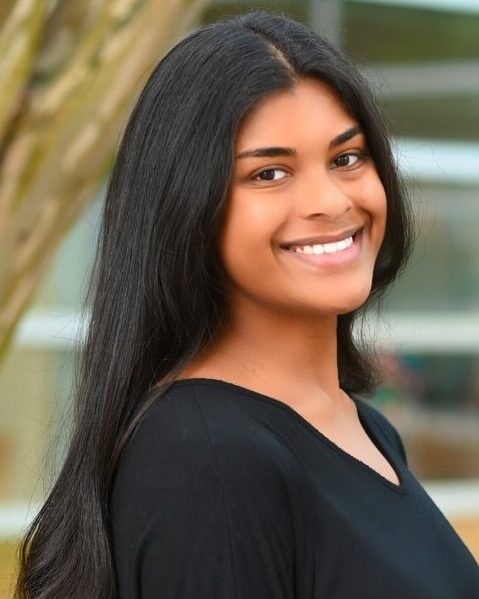 Alyssa Bainey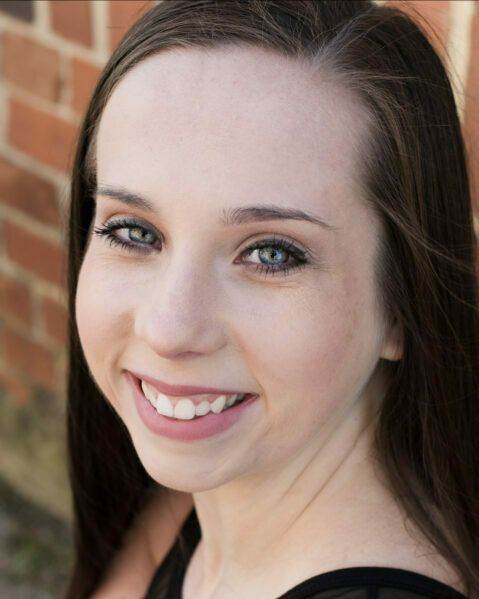 Britney Bales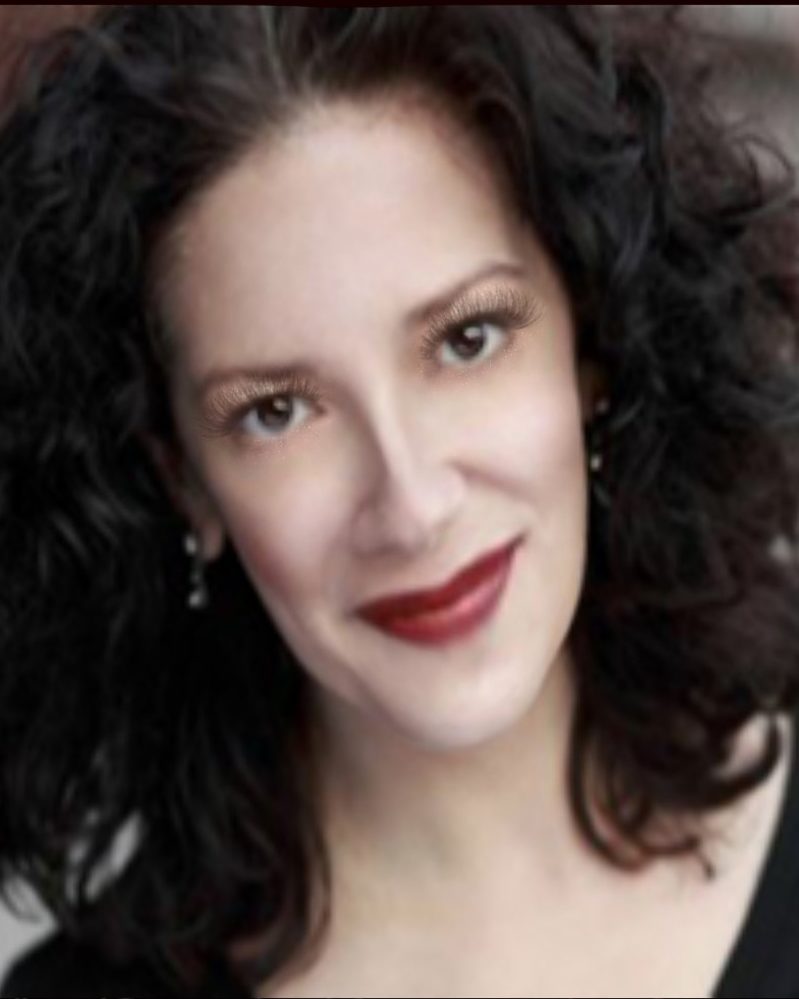 Jacqueline Baligian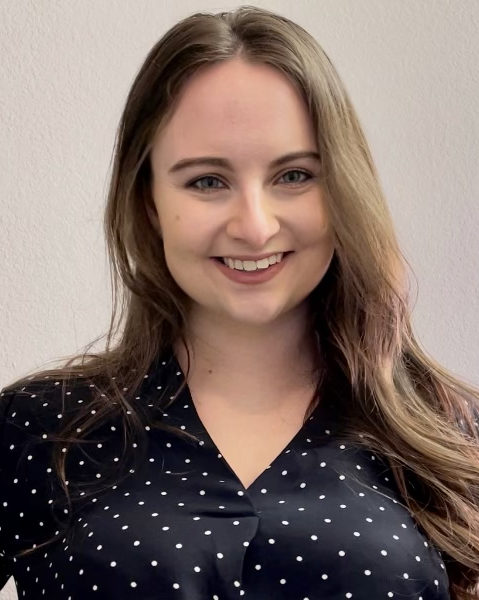 Kaylie Bee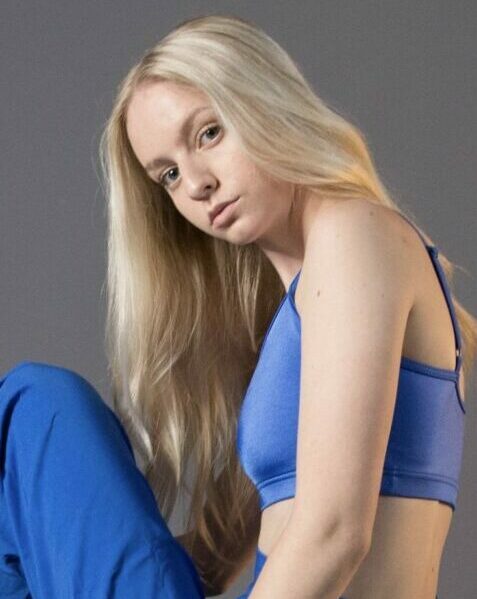 Adriana Binaco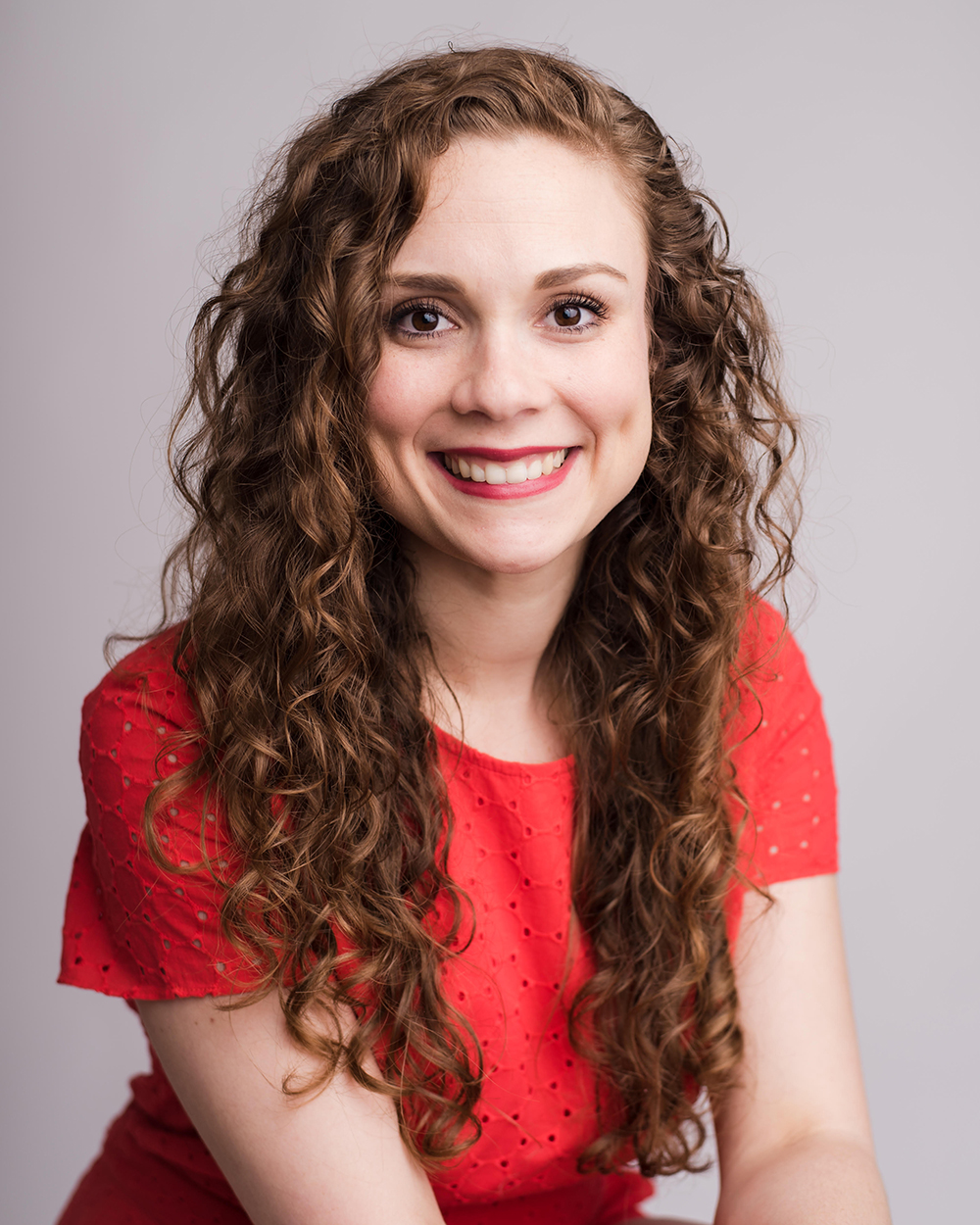 Caroline Cates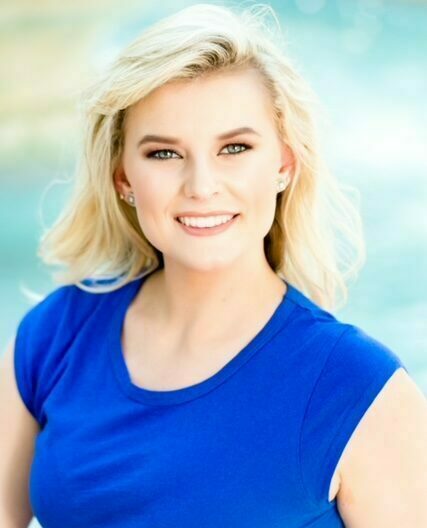 Ashlyn Bigly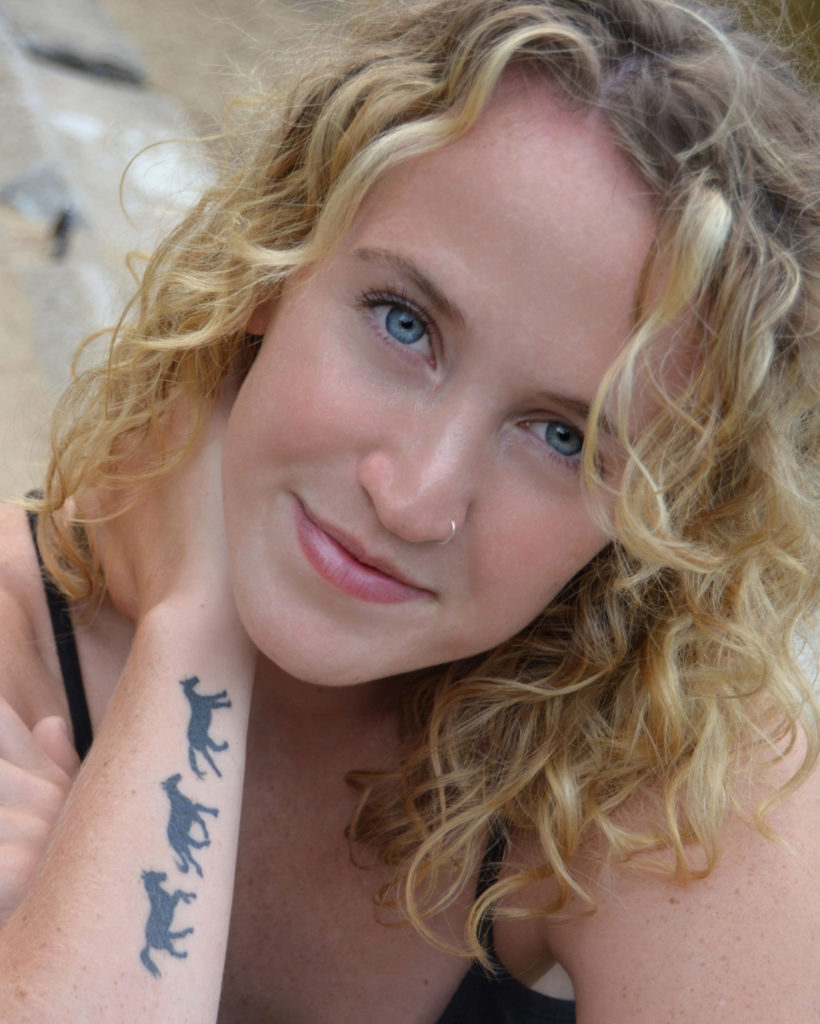 Carissa Bishop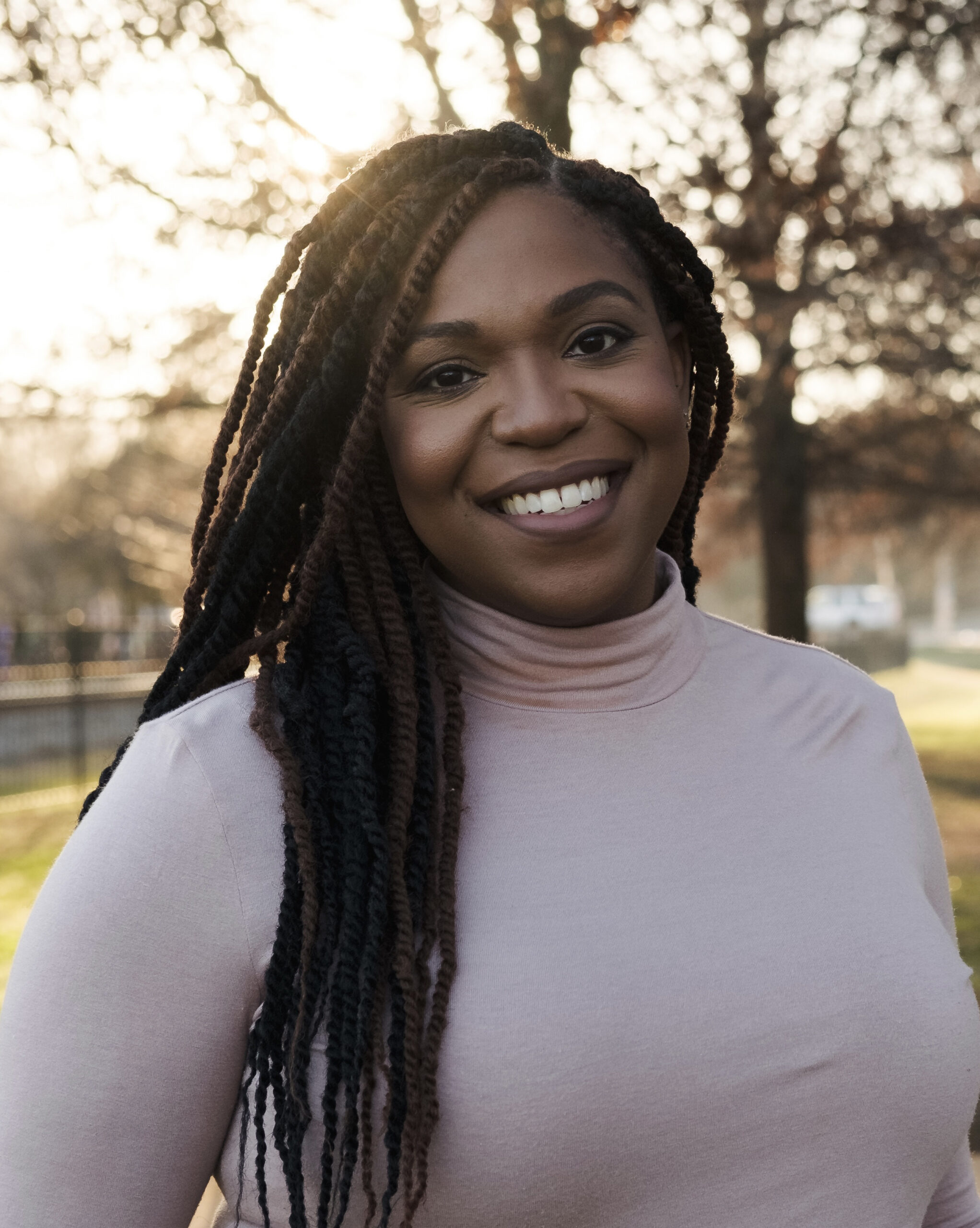 Tracey Boon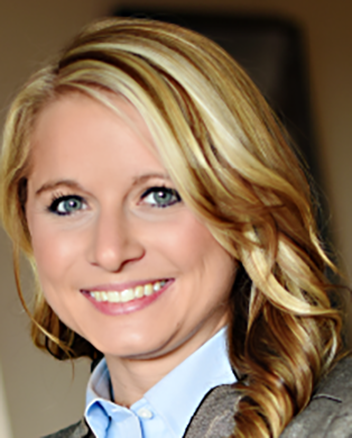 Kate Collins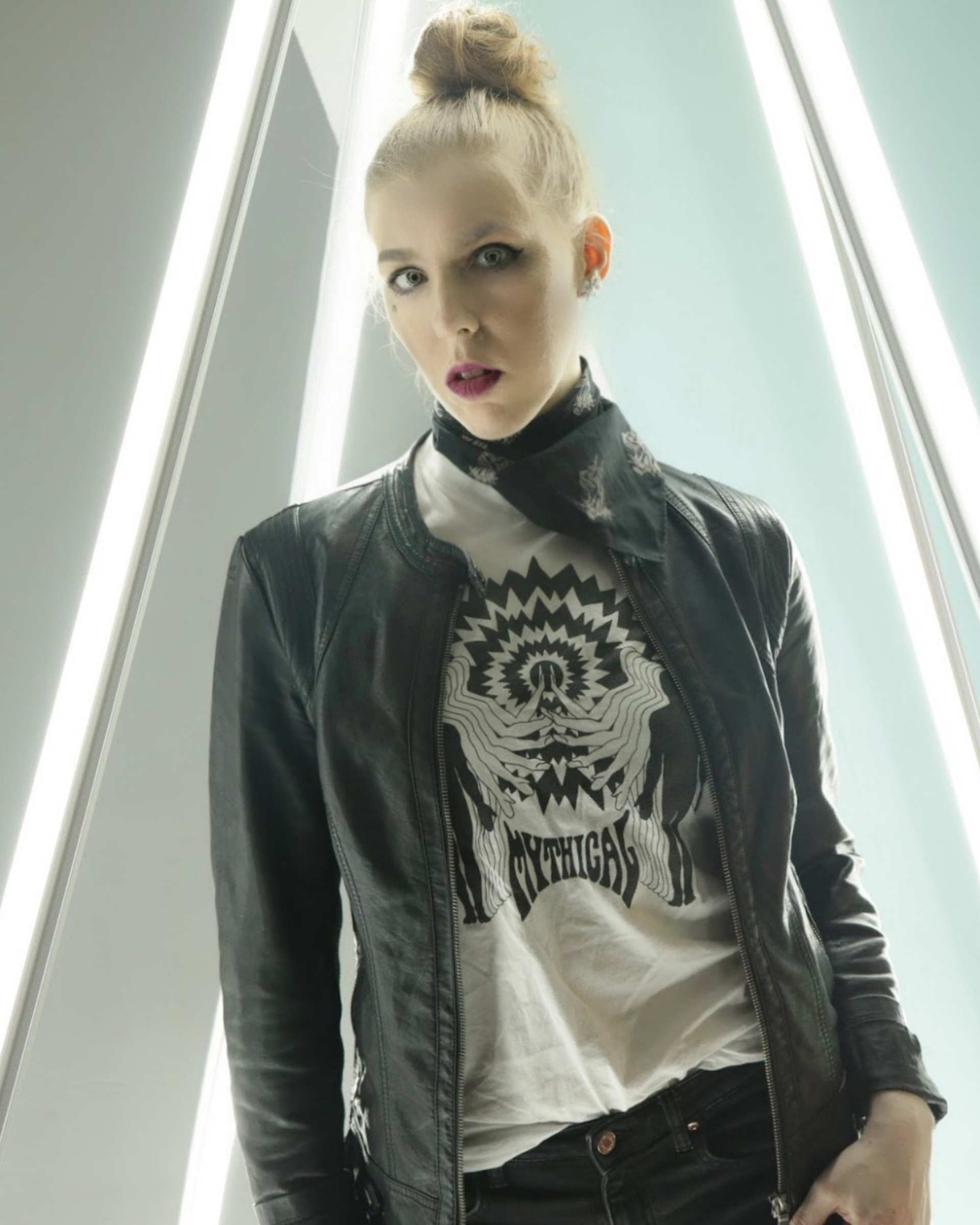 Rapha Conrad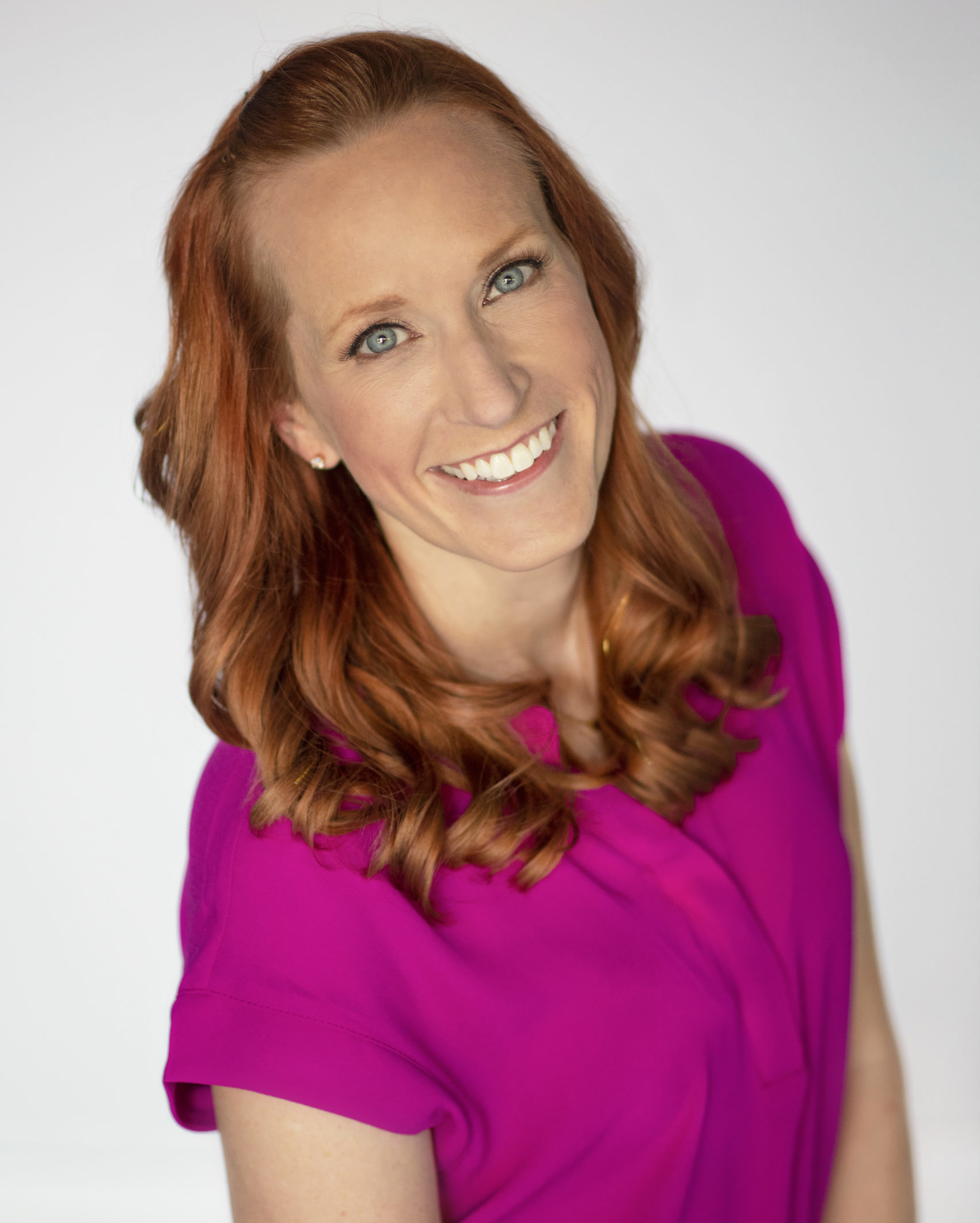 Stephanie Crane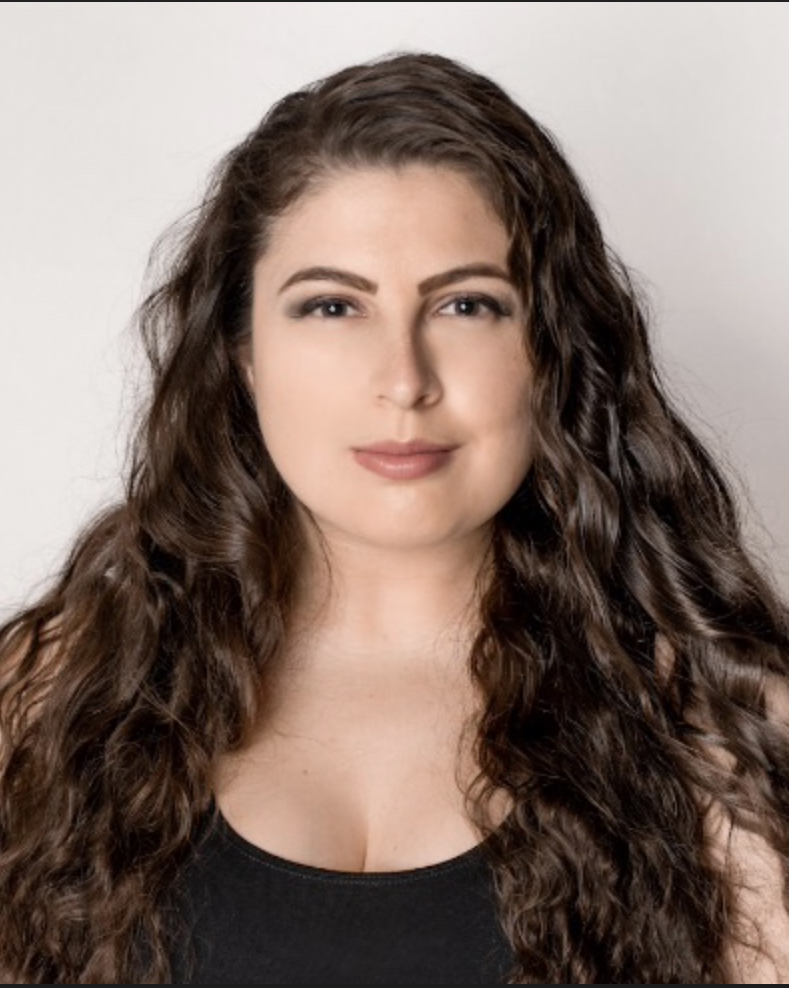 Kelsie Crowley
Ashlyn Daniel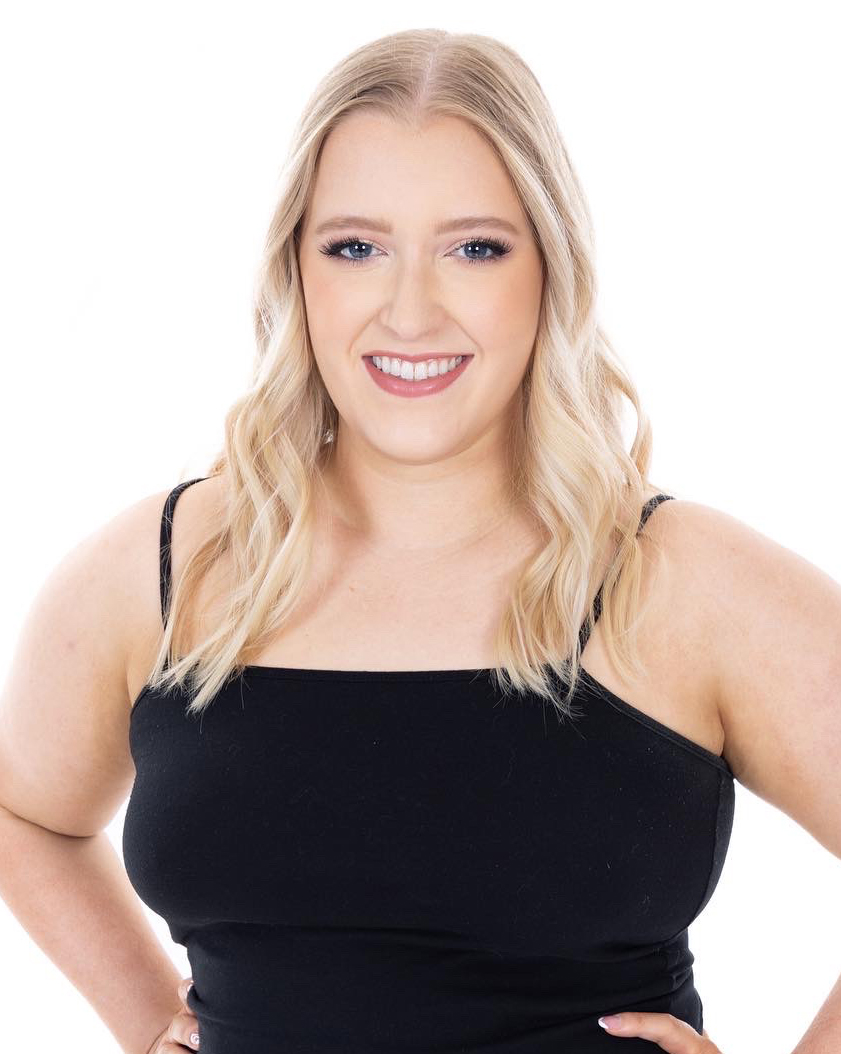 Sarah Davis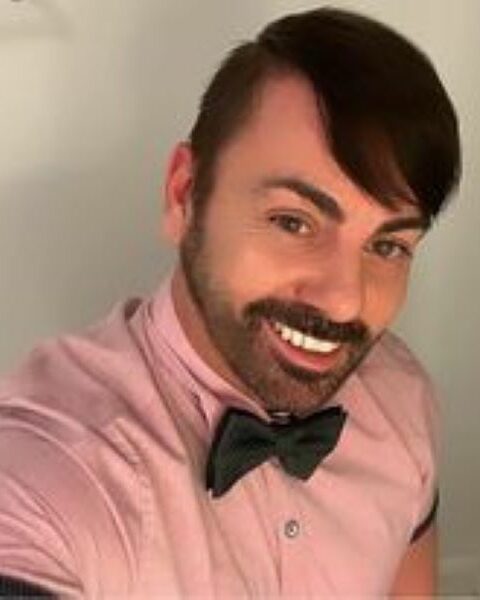 Jamey Dilley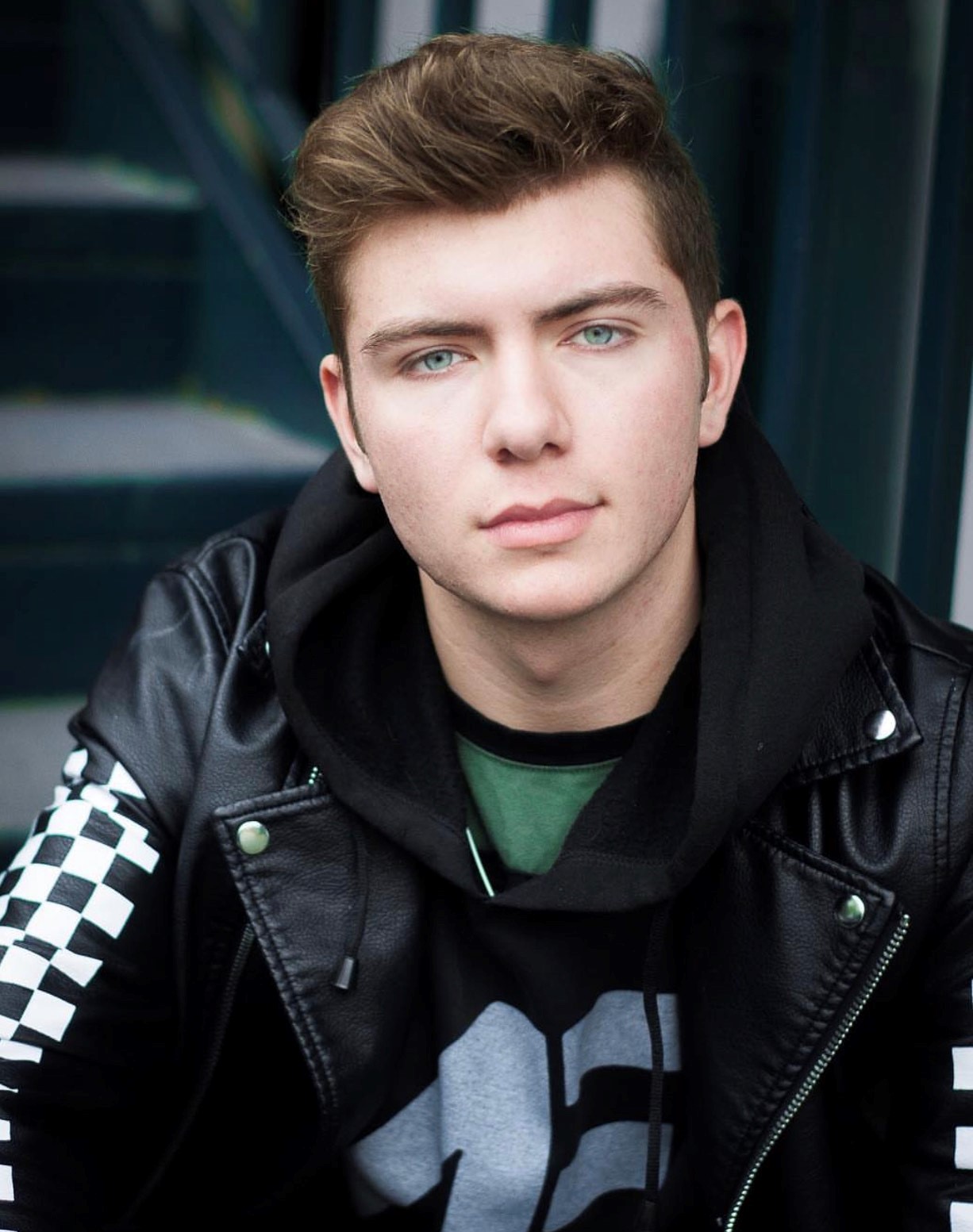 Luke Dockery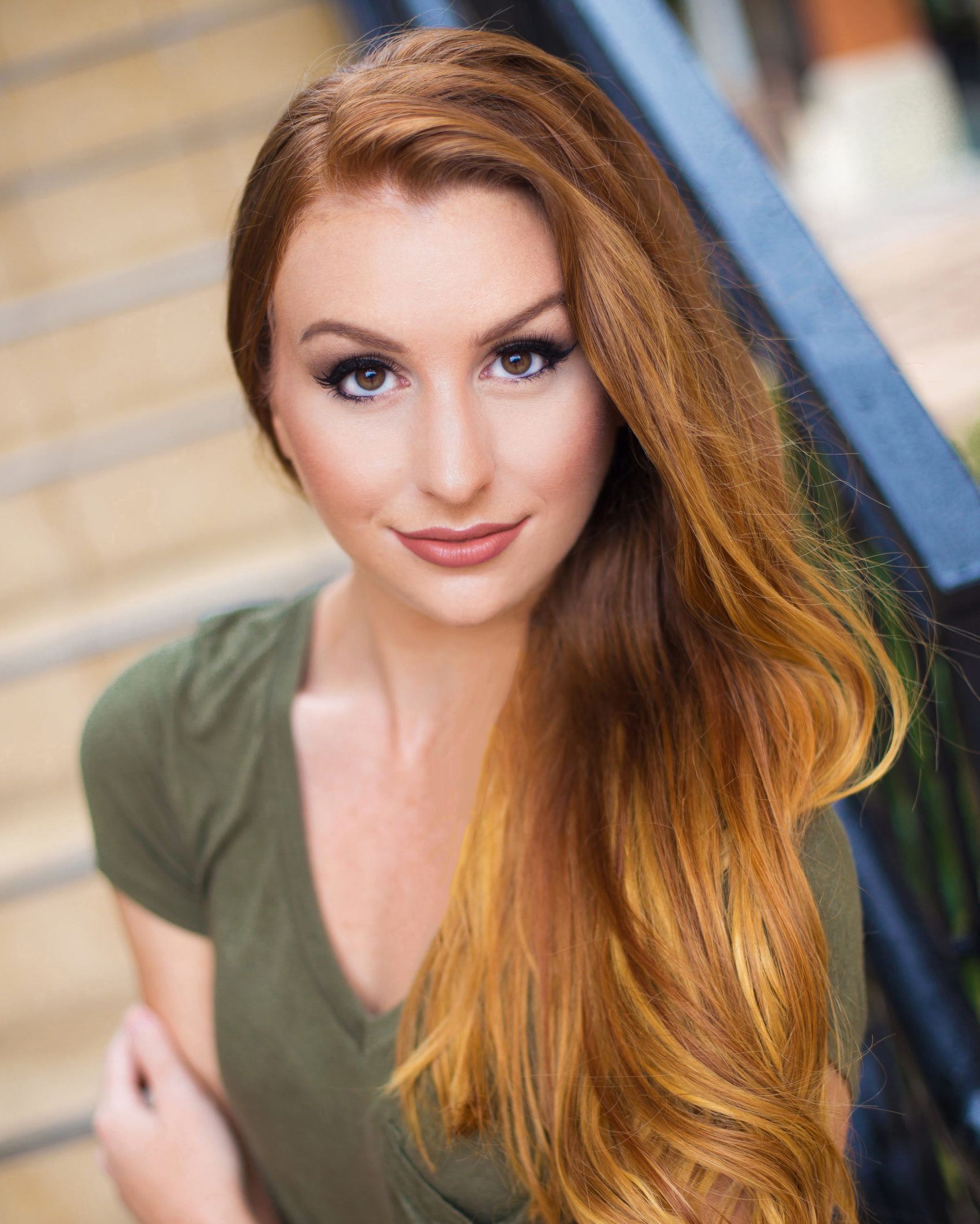 Marisa Dolan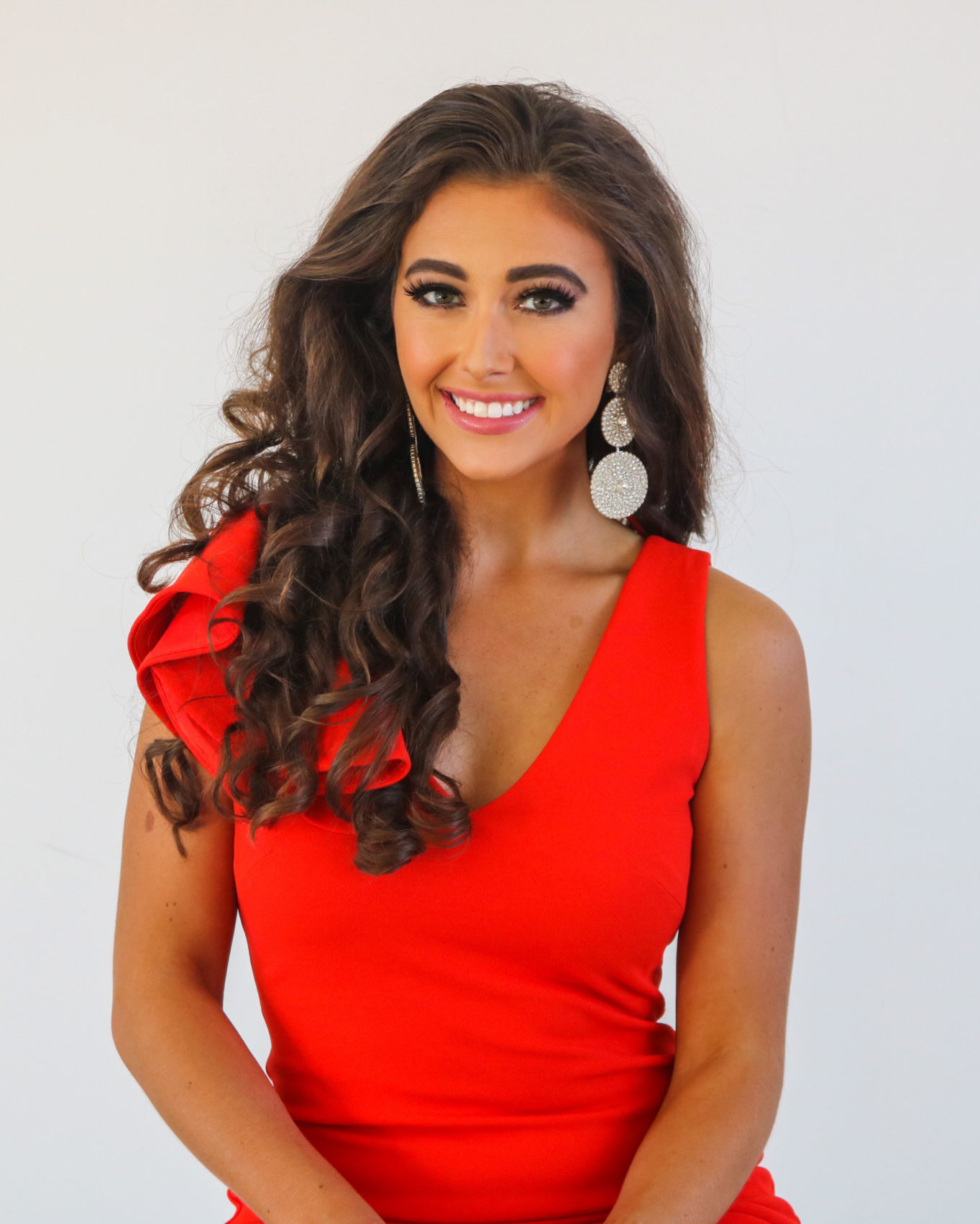 Bailee Eurey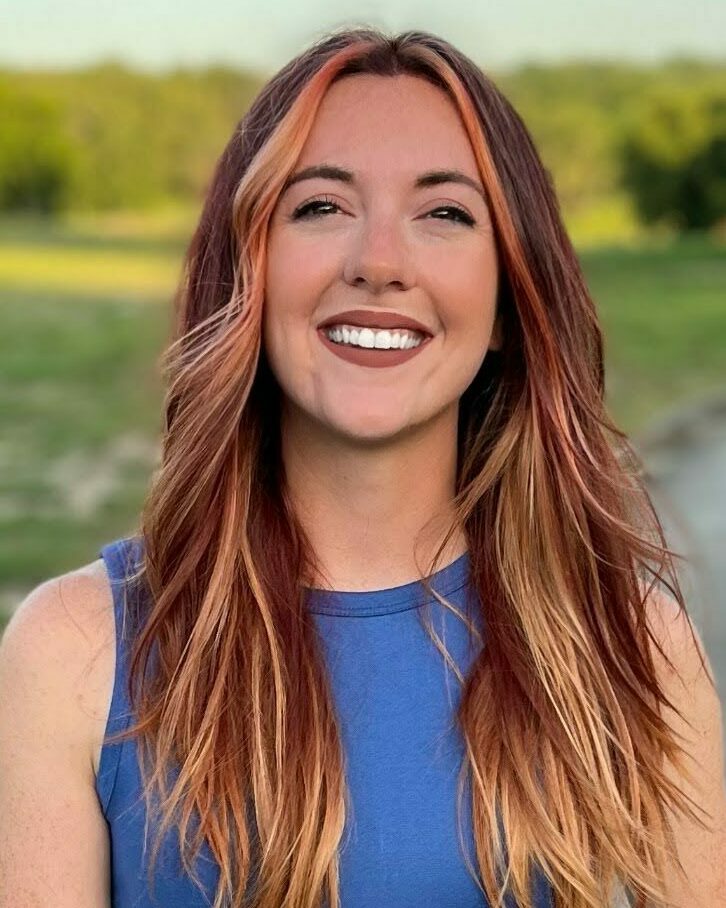 Angel Fish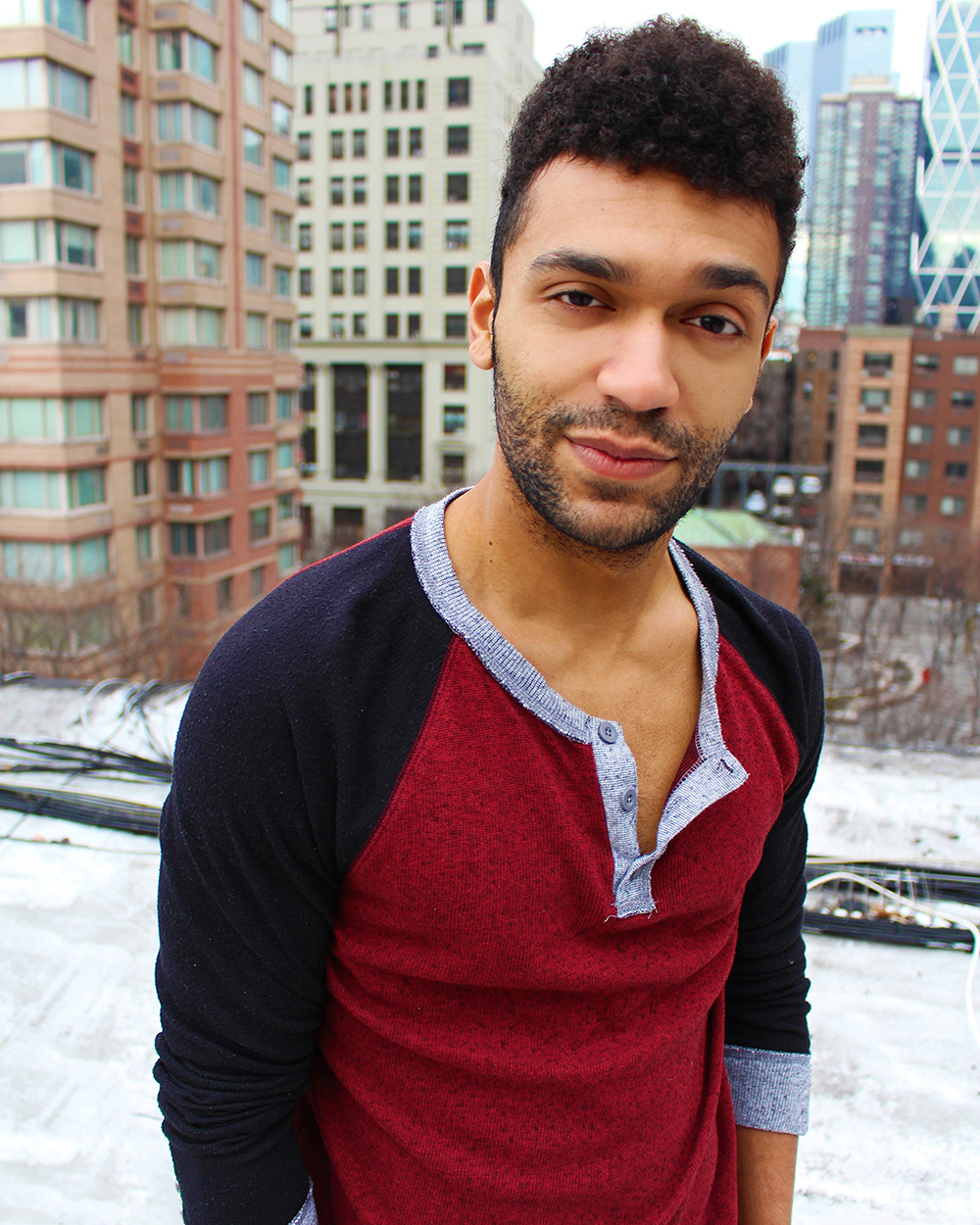 Carlos Garland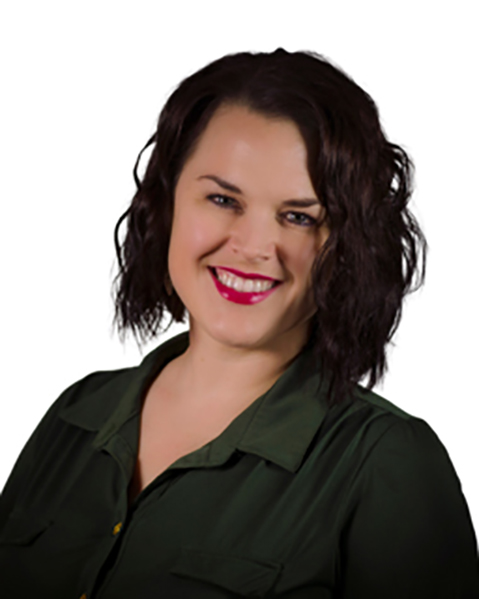 Leia Giddens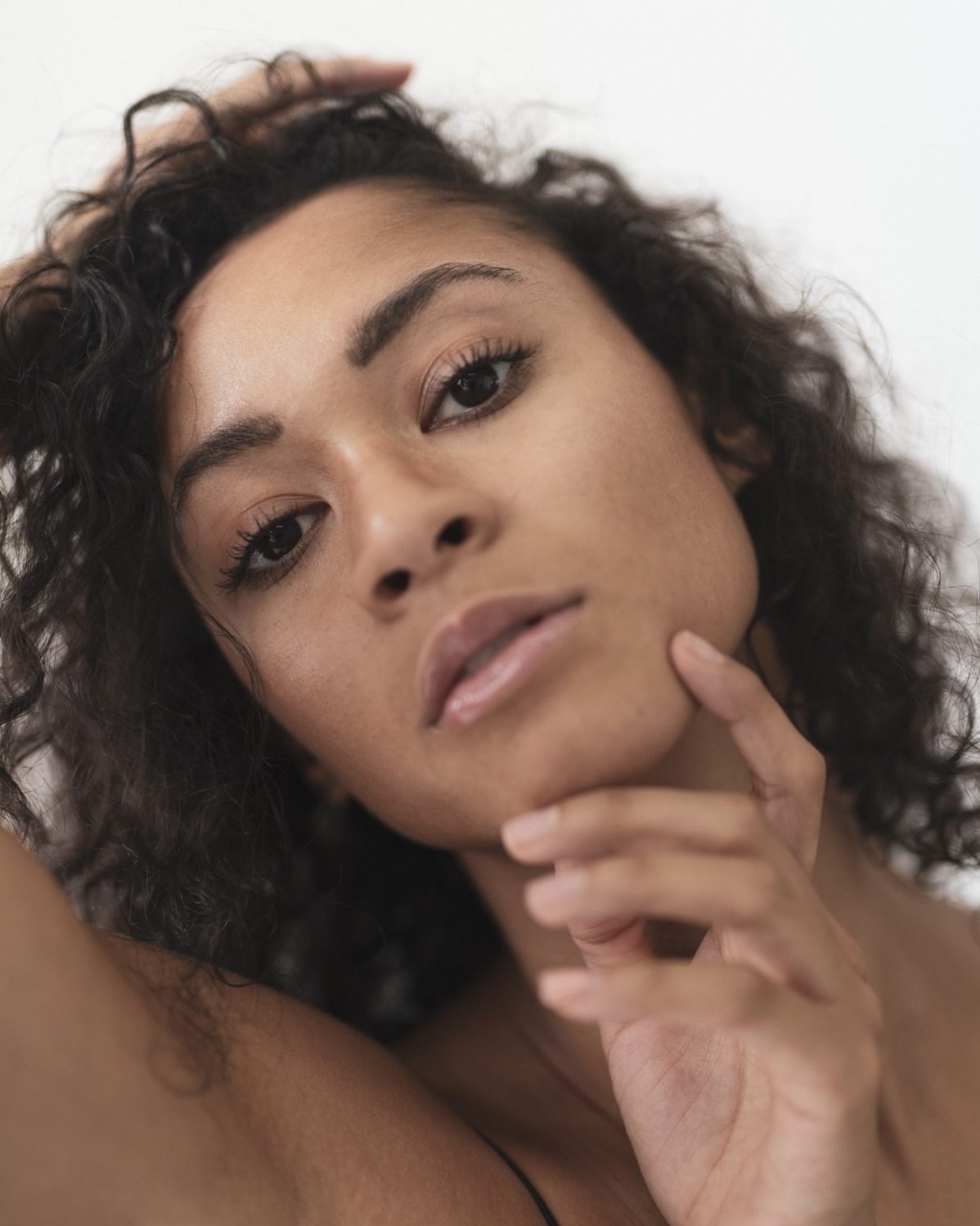 Alicia Holloway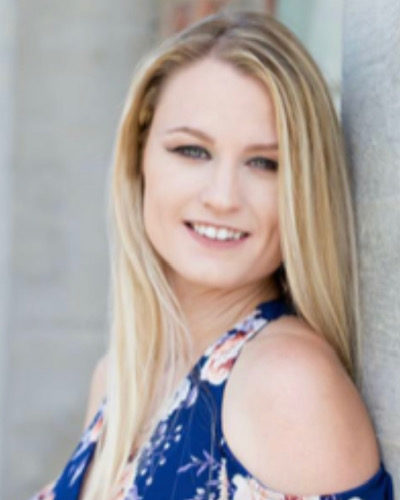 Jamie Howard
Fernando Ibarra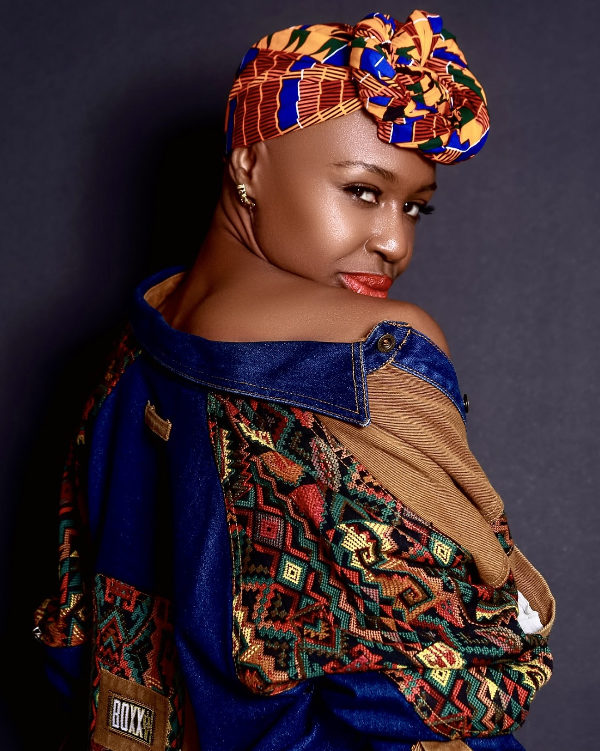 Naomi James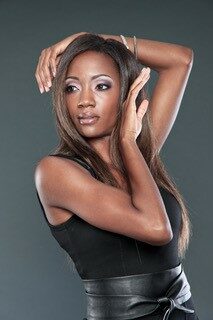 Janel Joyner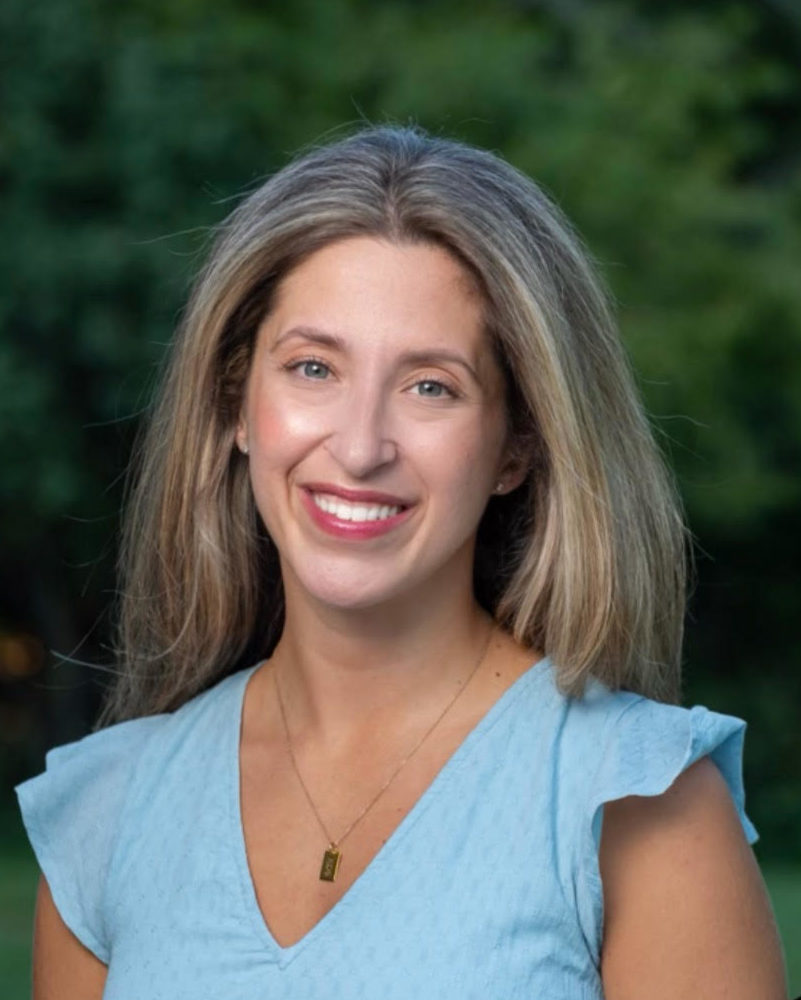 Connie Katsarikas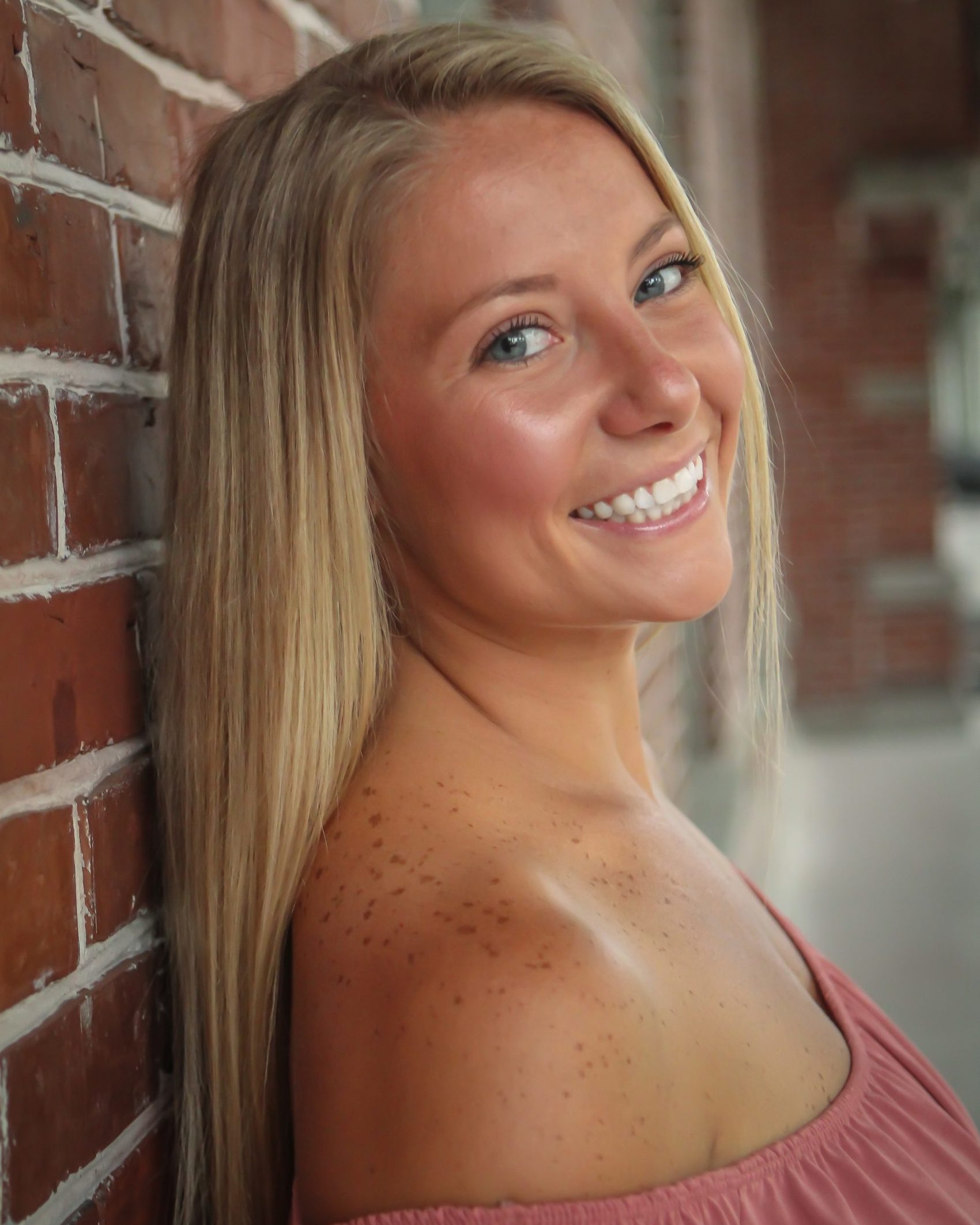 Jacquelyn Keane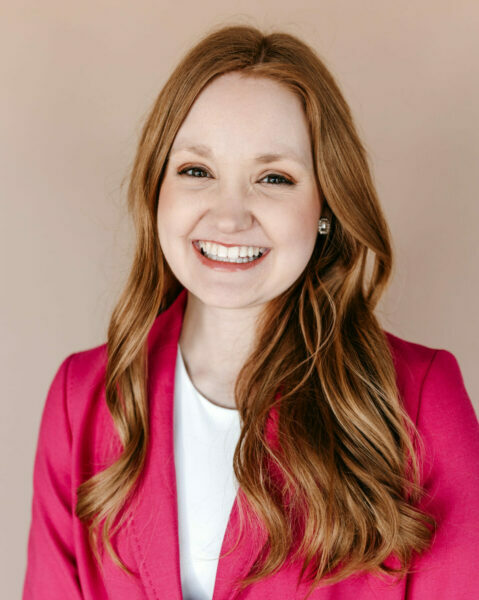 Lindsay Lambert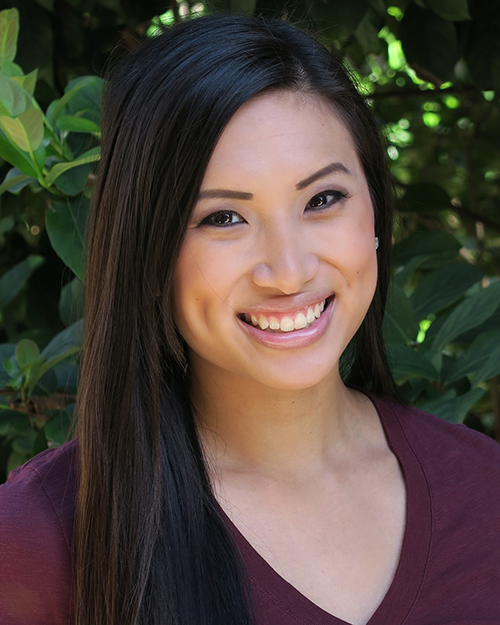 Tiffany Lamwatt
Sarah LaRocque
Mandi Little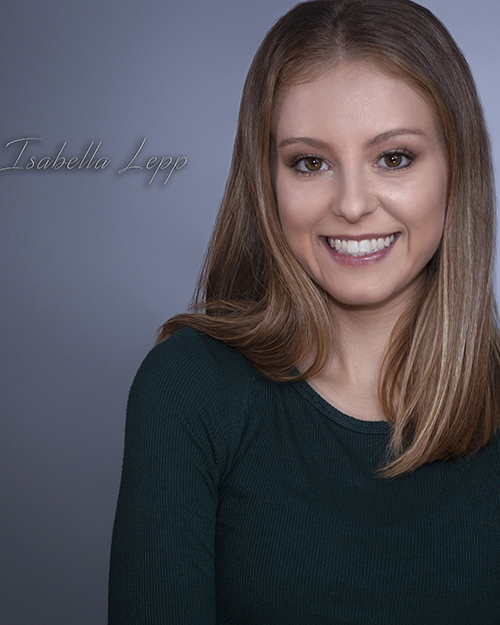 Isabella Lepp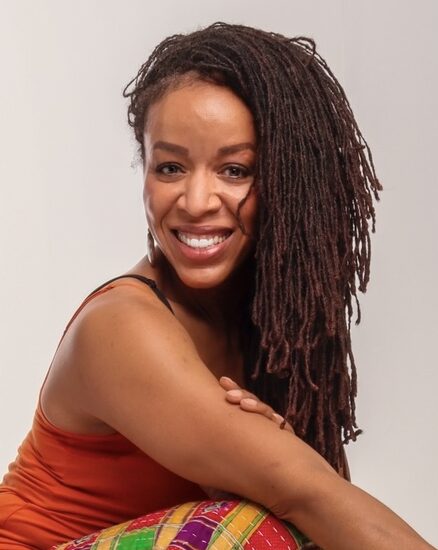 Pendu Malik
Anthony de Marte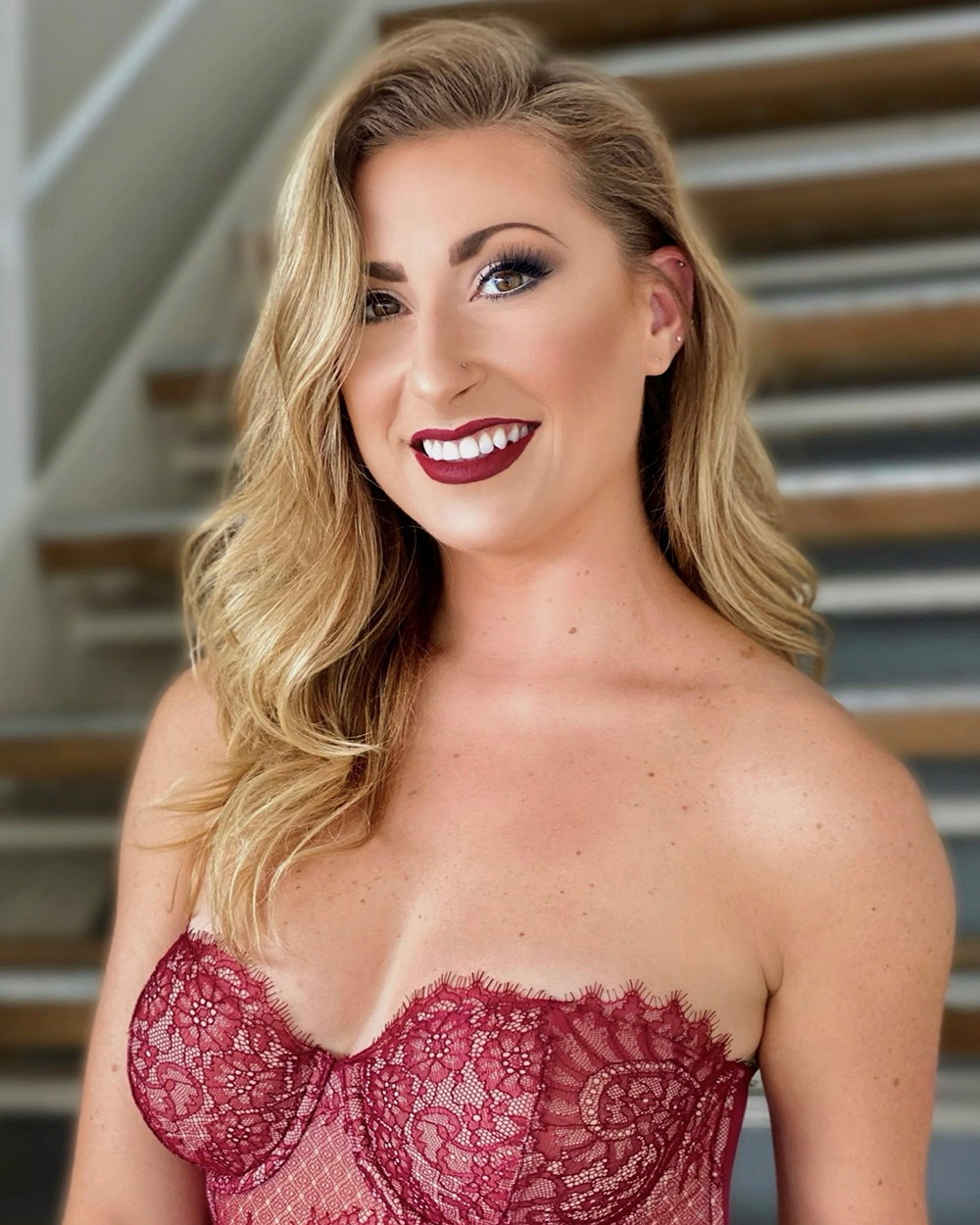 Taryn Martin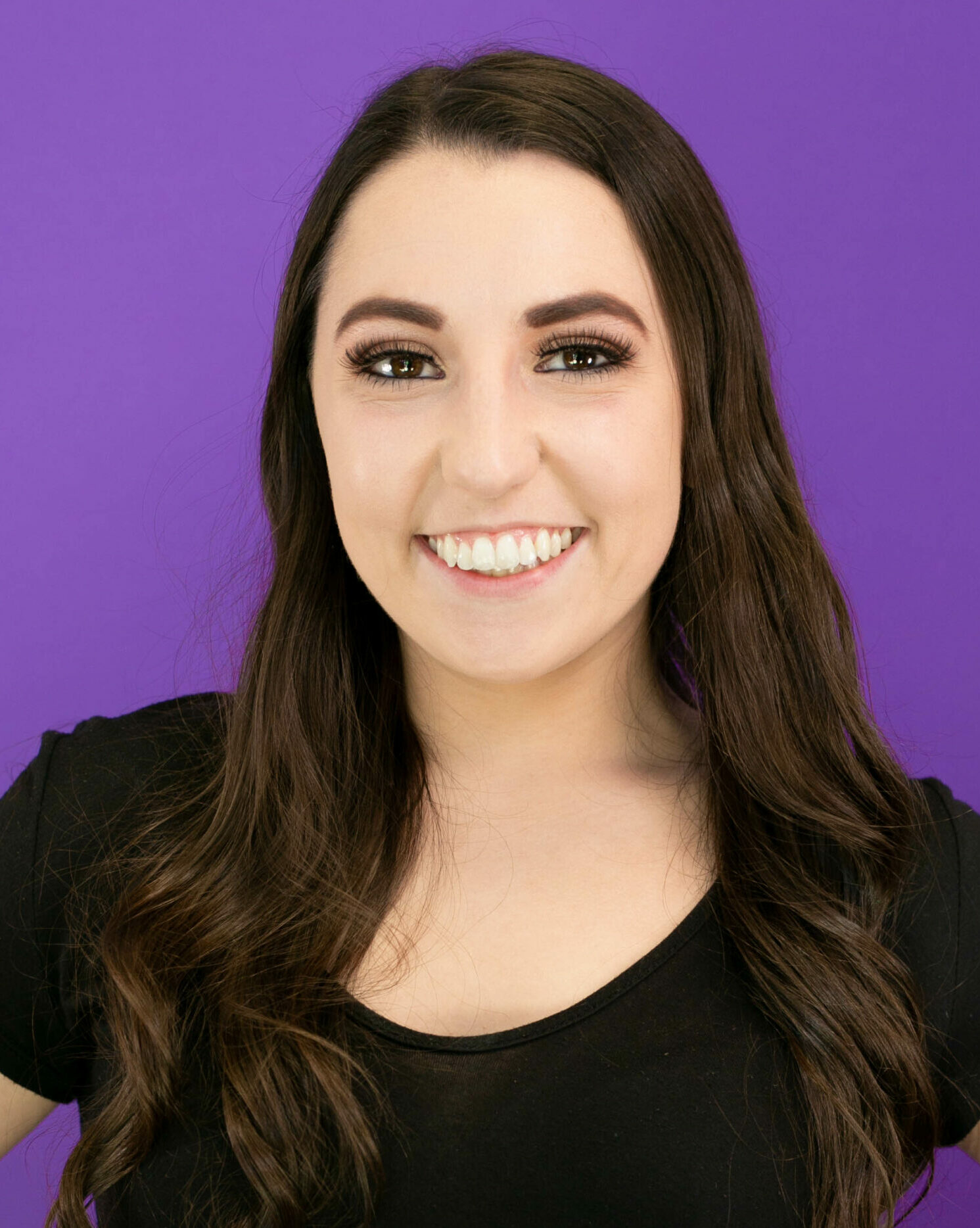 Cara McMahon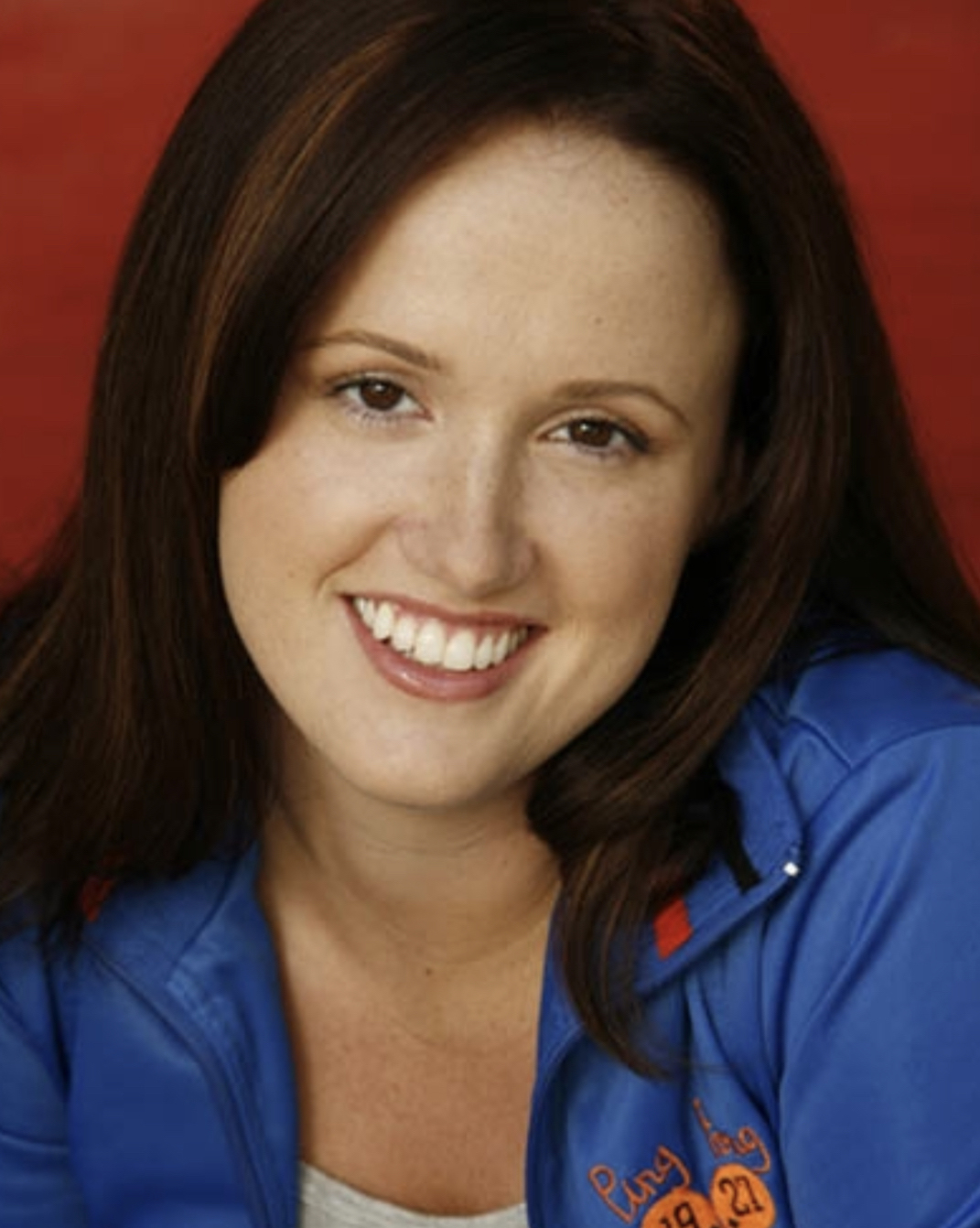 Heather Moffitt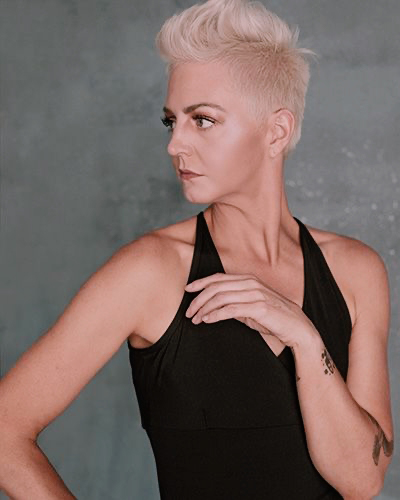 Megan Montgomery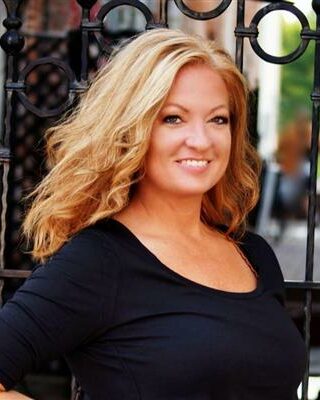 Tammy Moye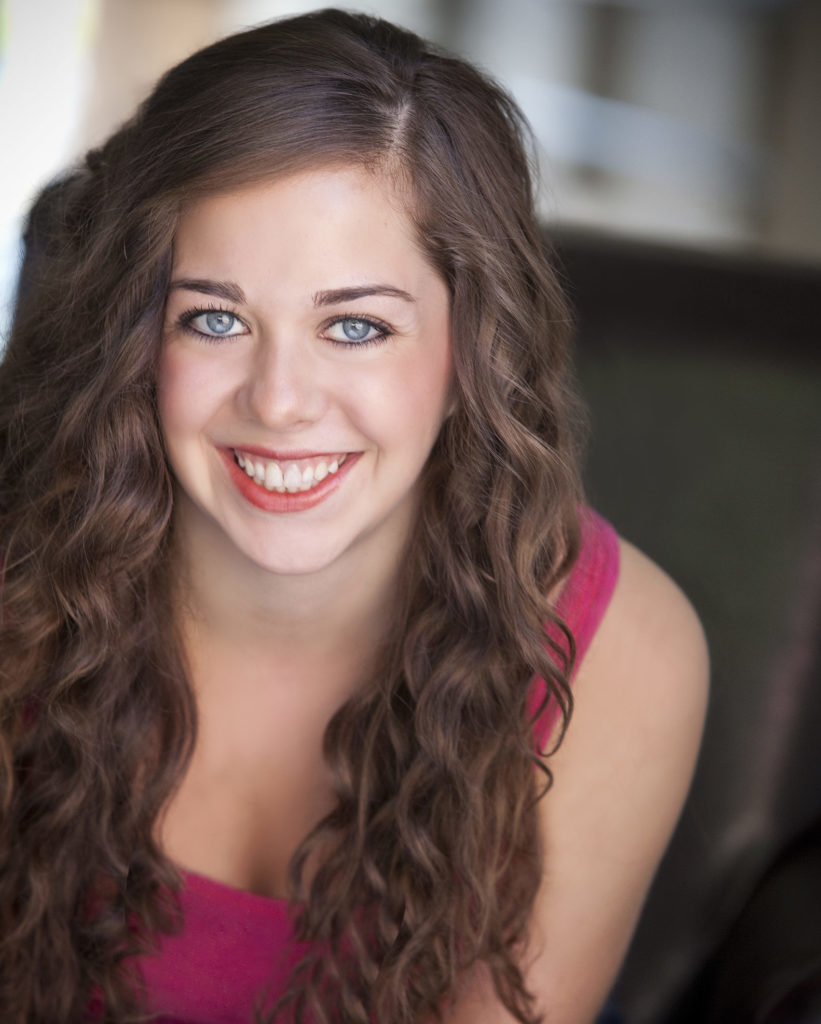 Brittany Noltimier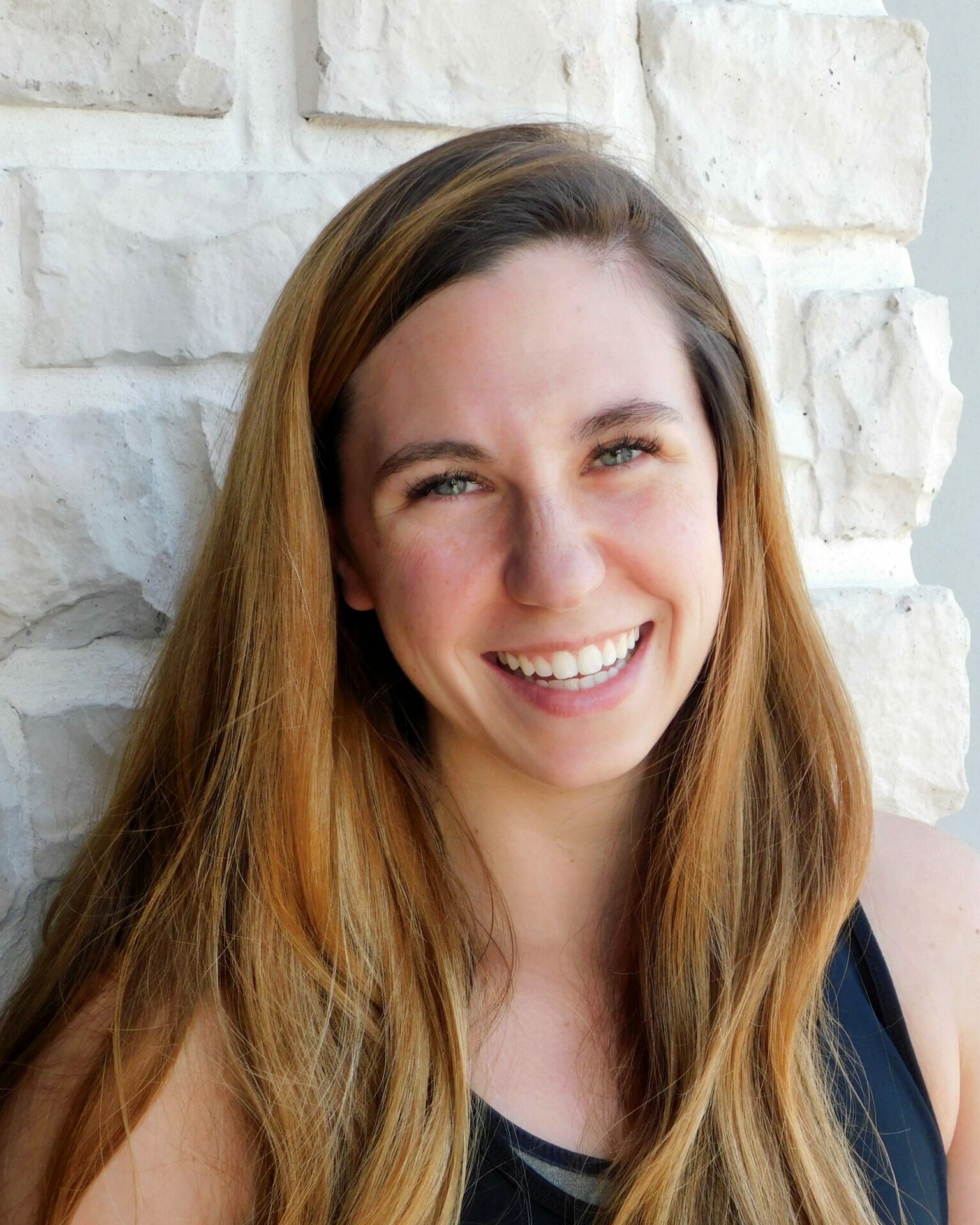 Laura Norton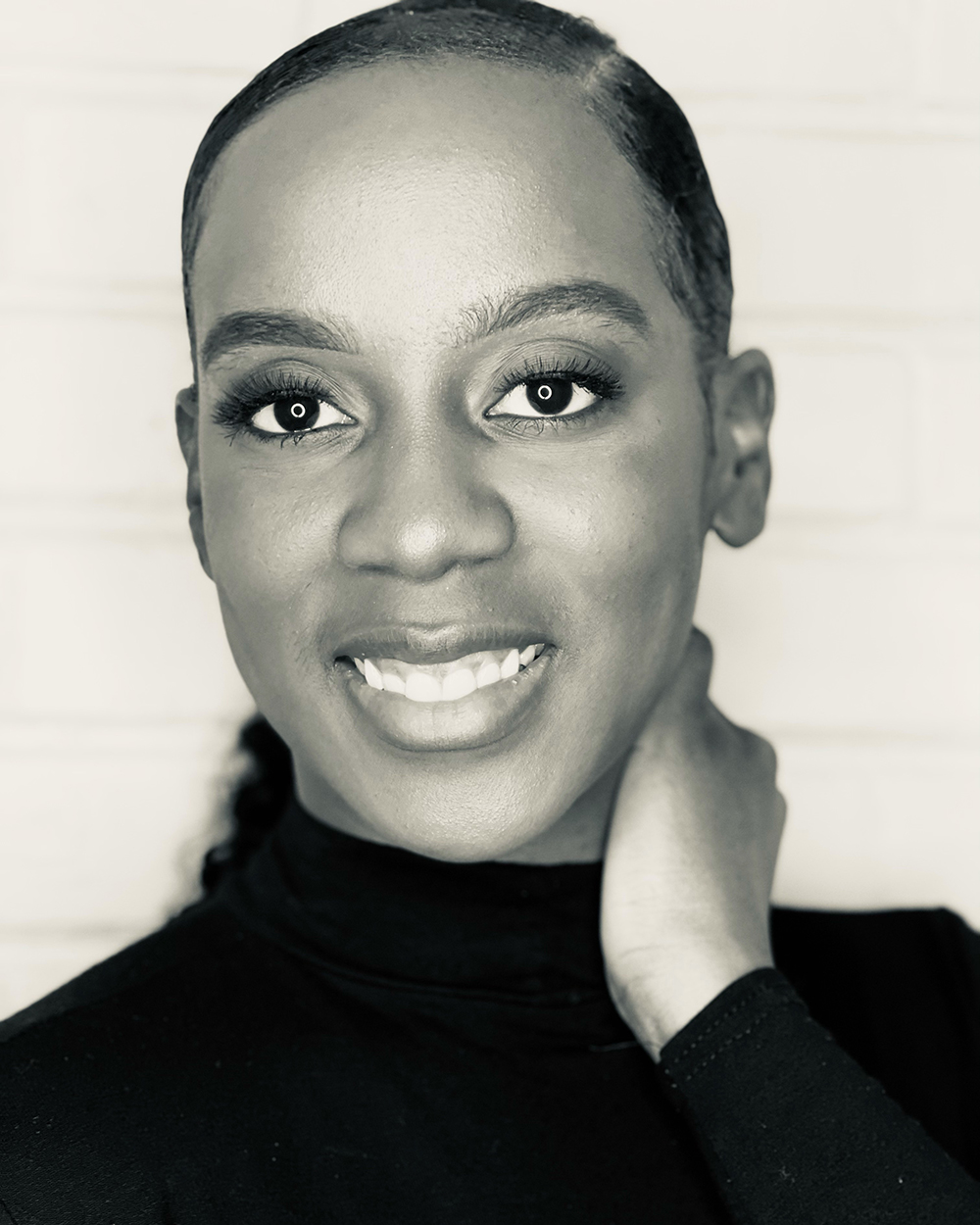 Elycia Phelps
Ashley Pritchett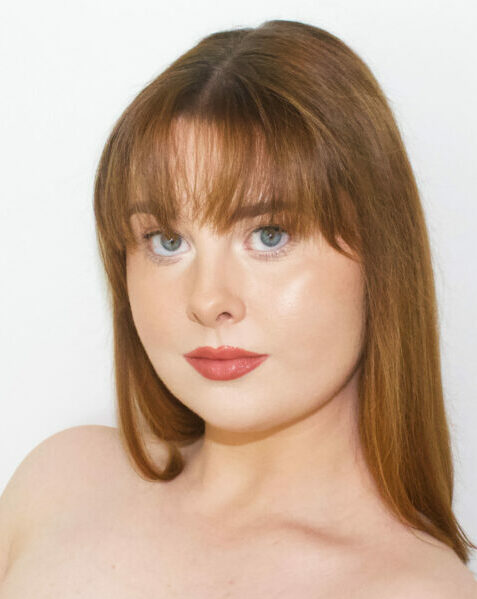 Taylor Randolph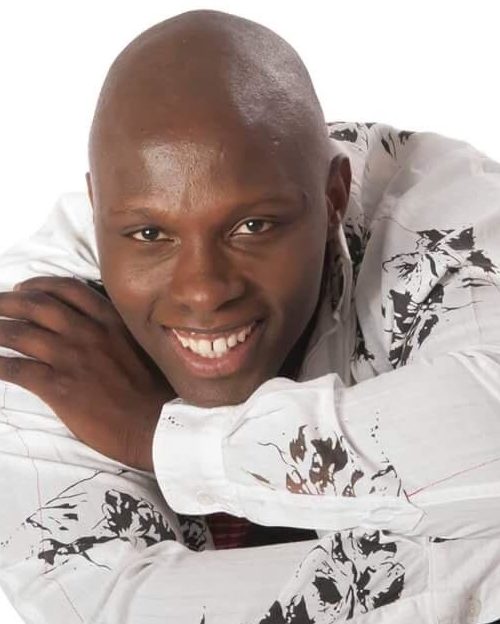 Stephan Reynolds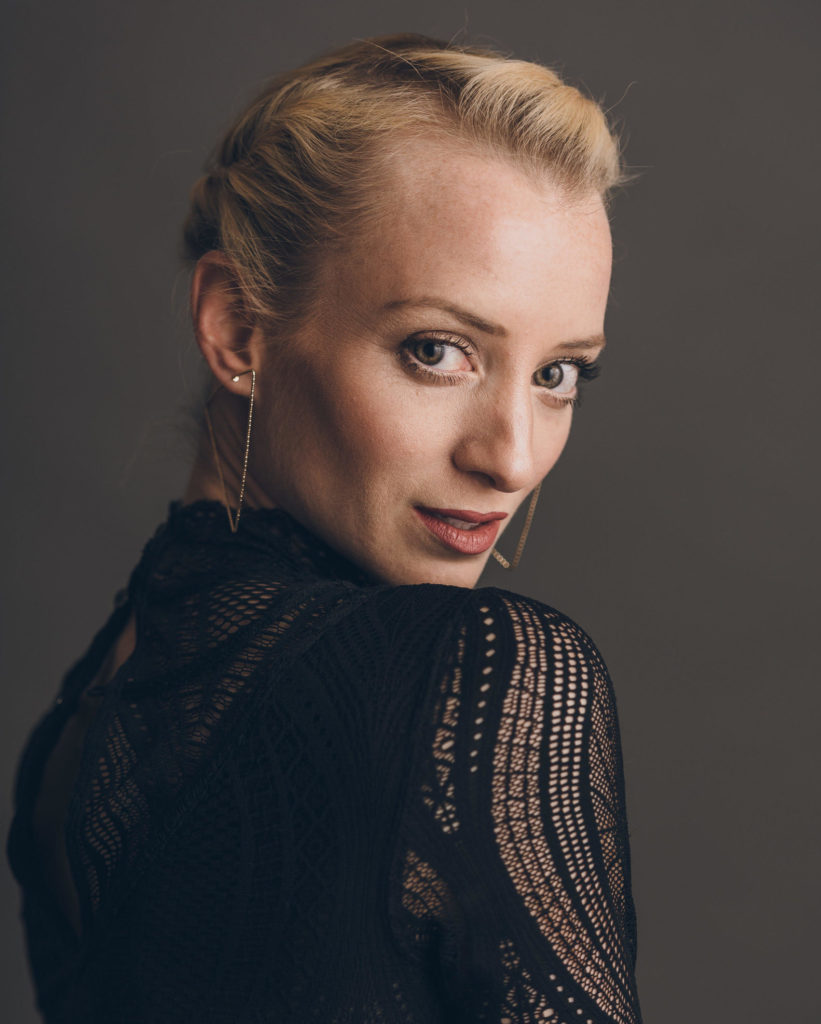 Karen Ritchie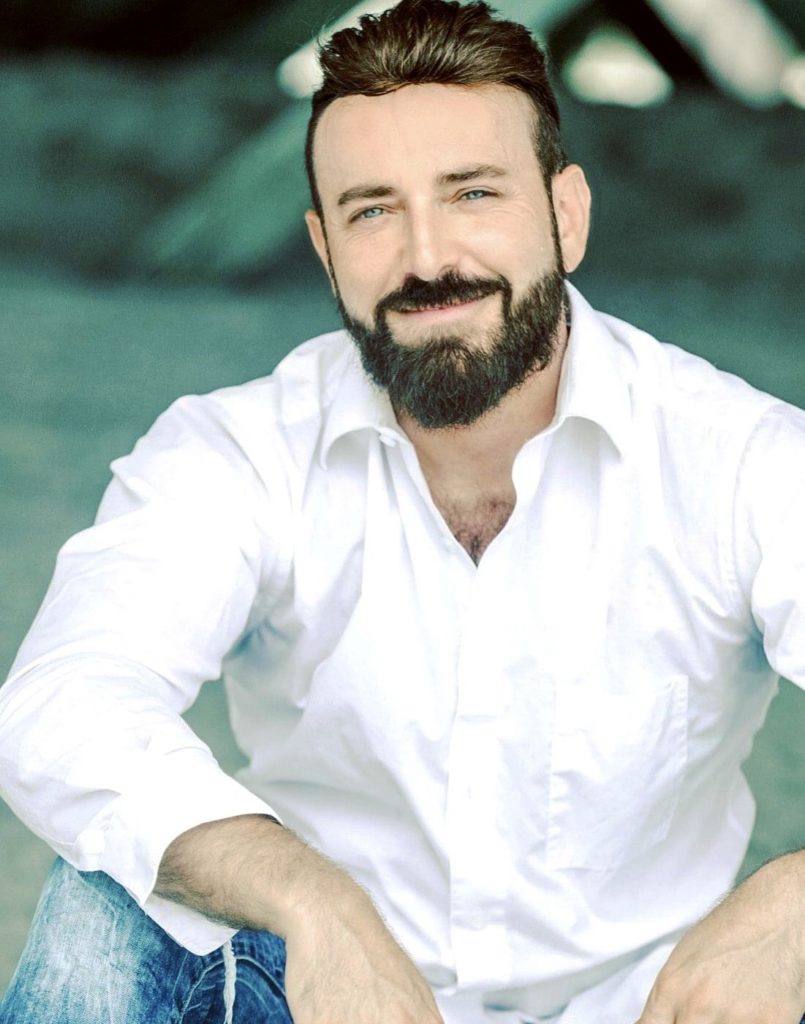 Christopher Robbins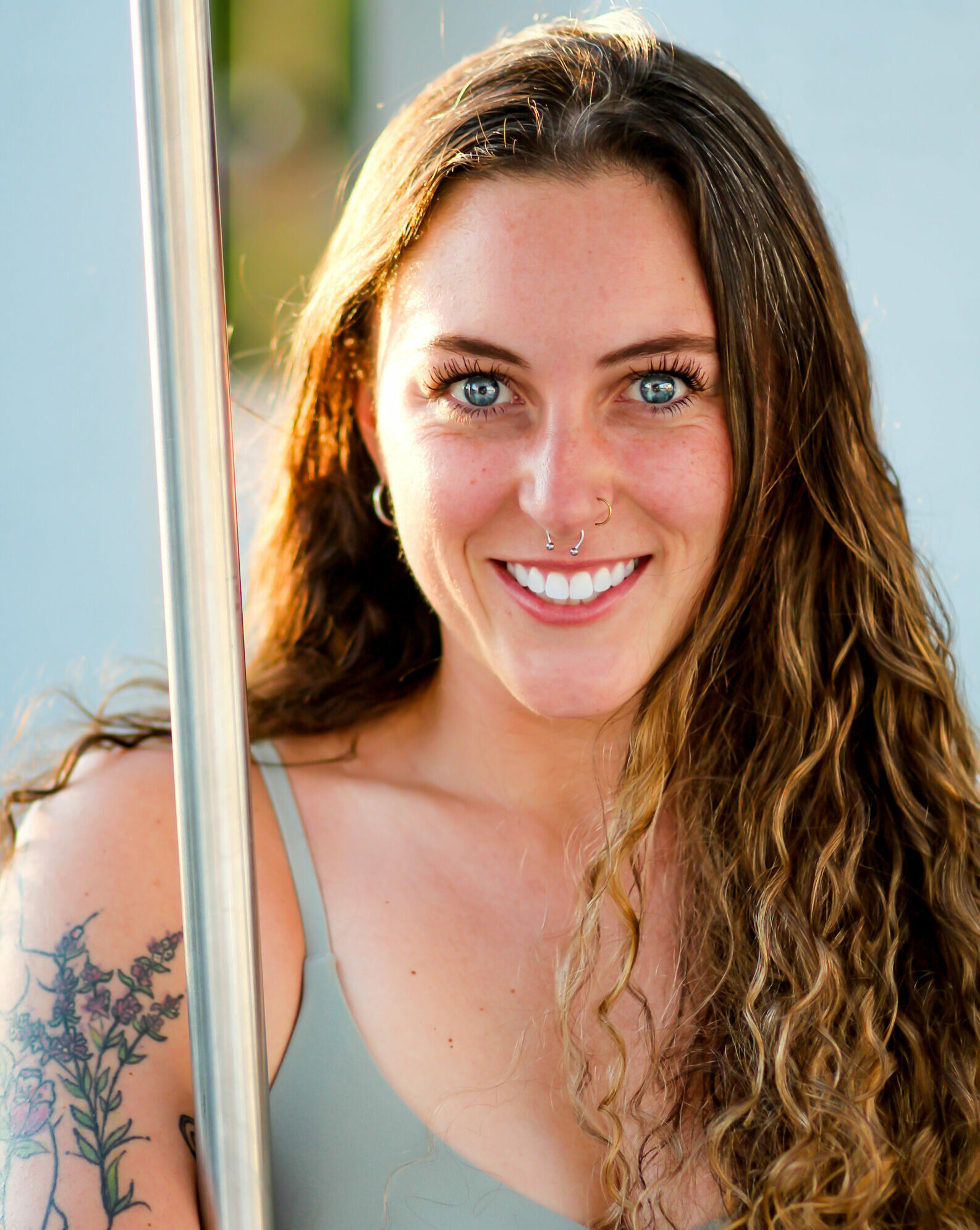 Christa Rosen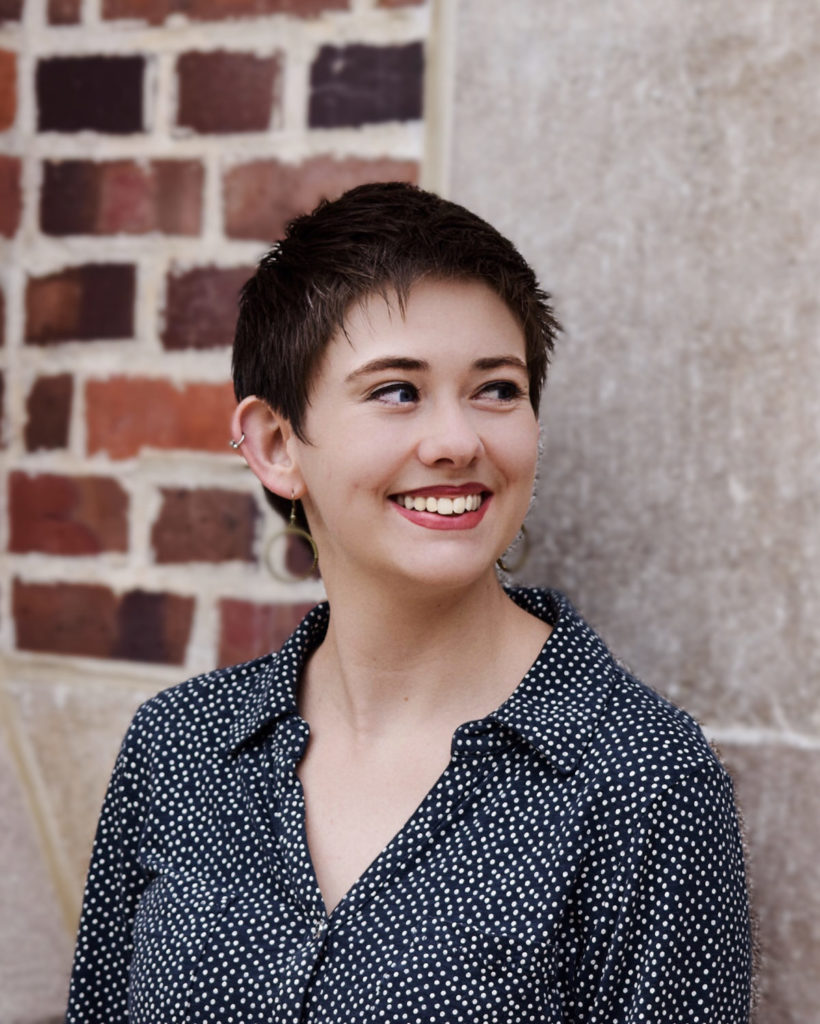 Carlee Sachs-Krook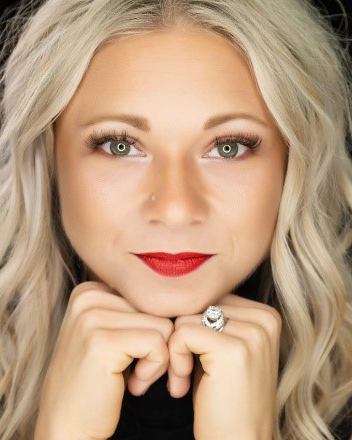 Heather Parker Schumacher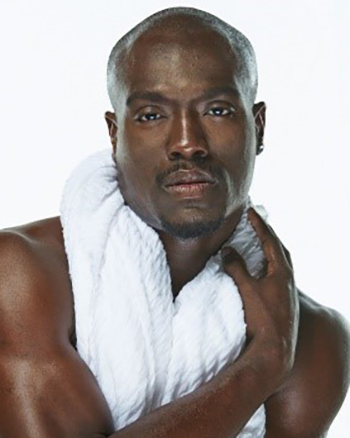 Antwan Sessions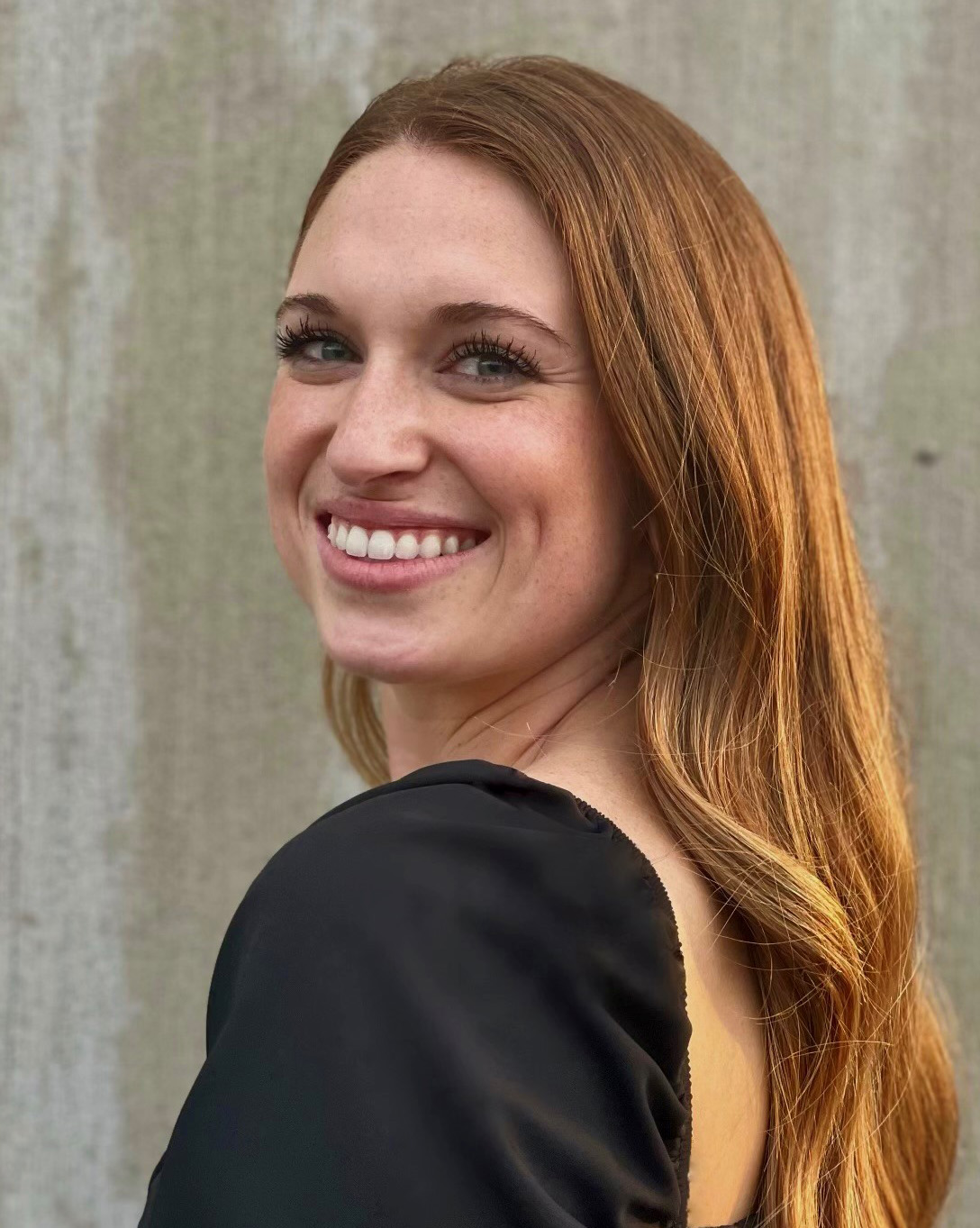 Madison Shepherd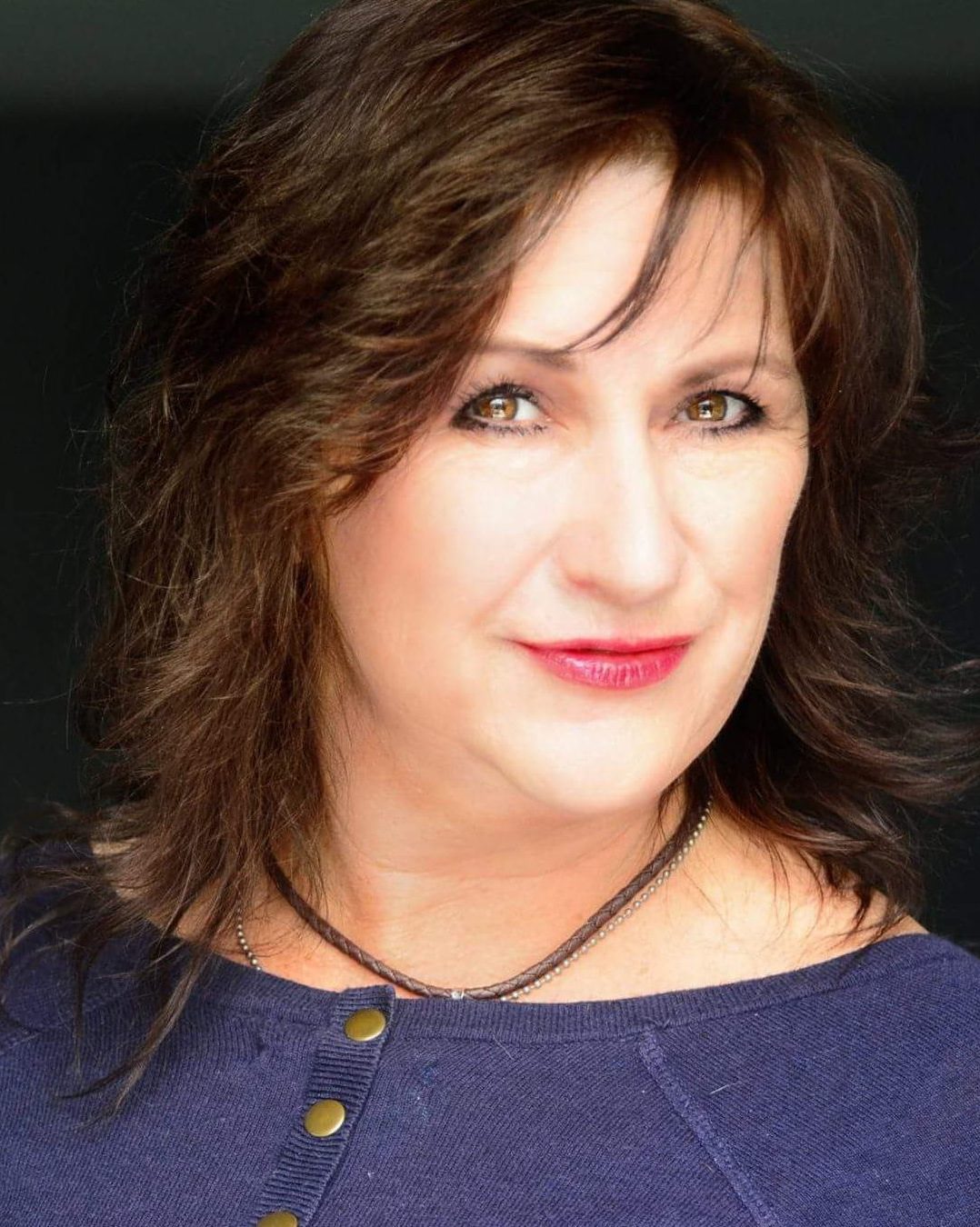 Janis A. Sherwood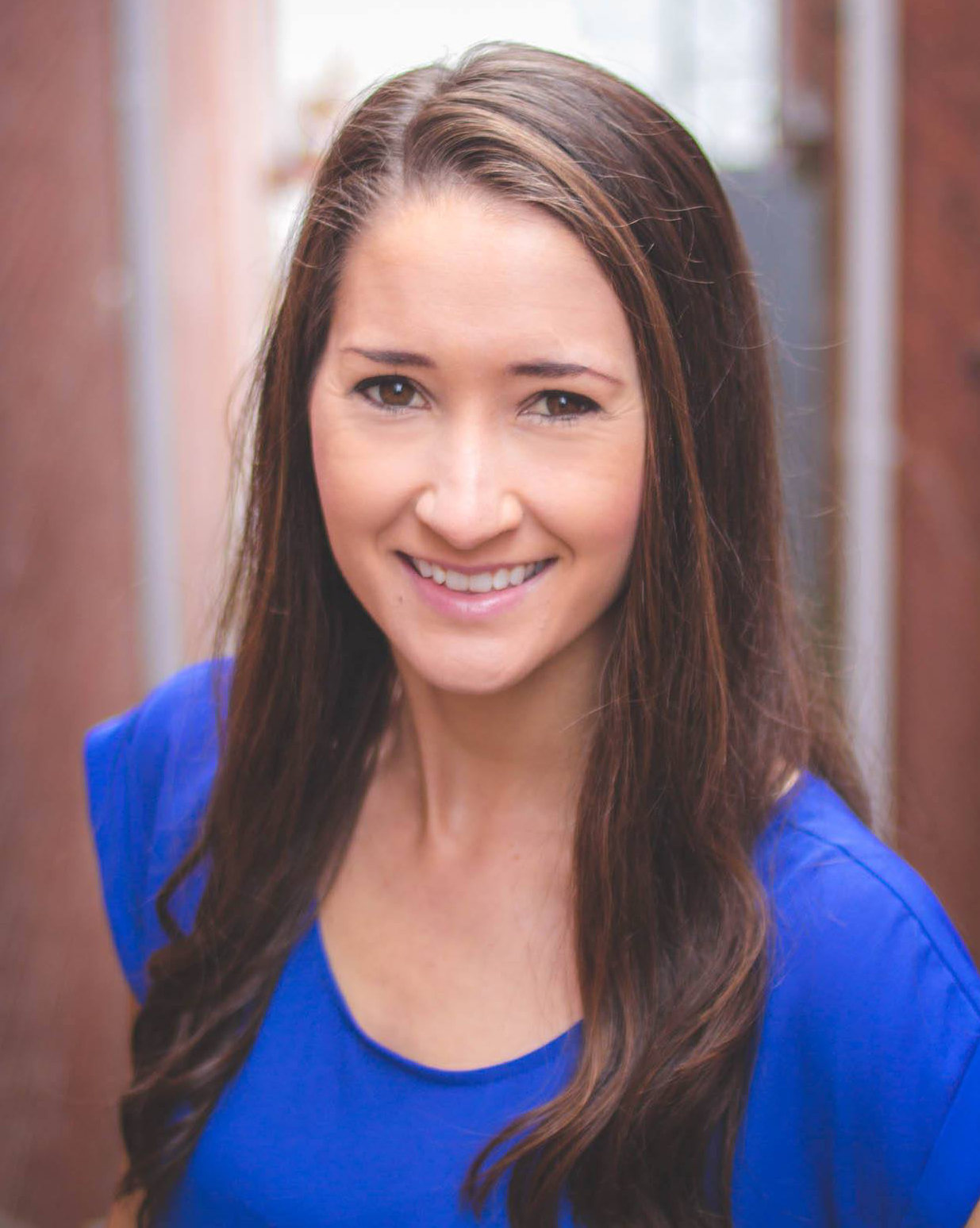 Brandilyn Stroup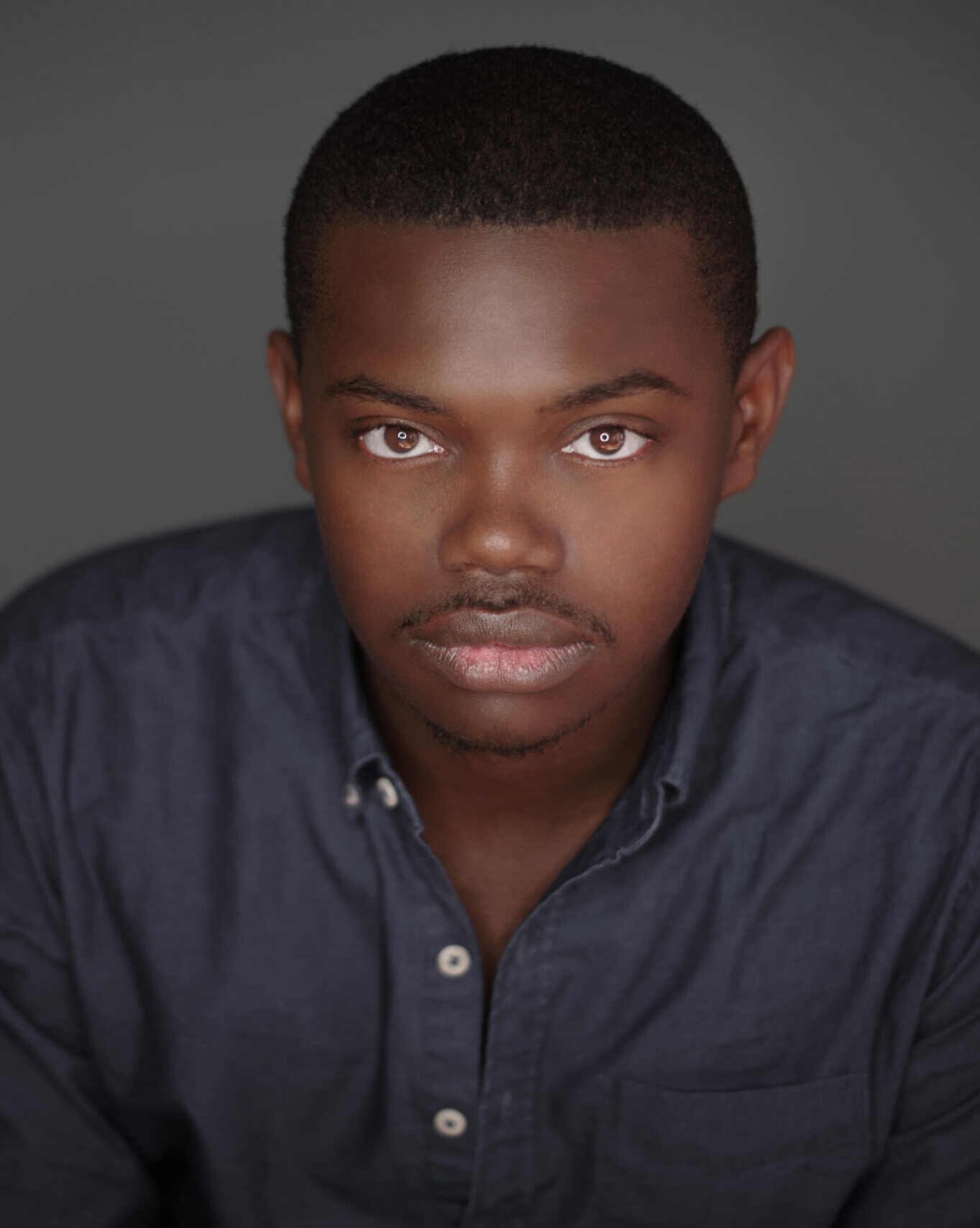 Gabriel Terry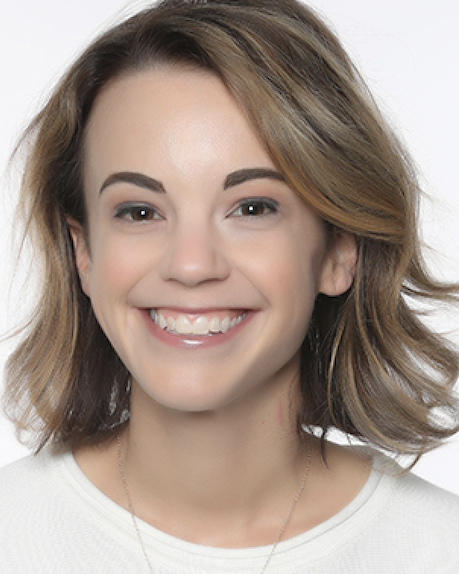 Katie Tribble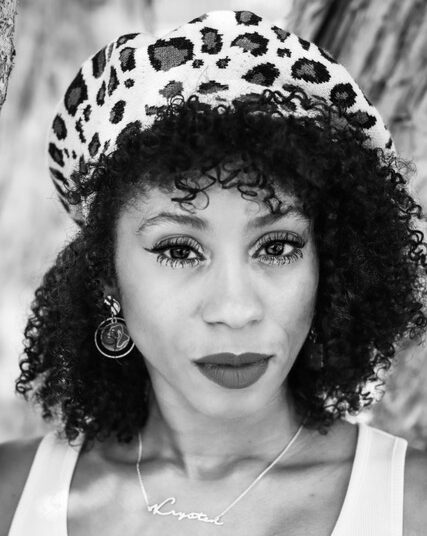 Krysten Walker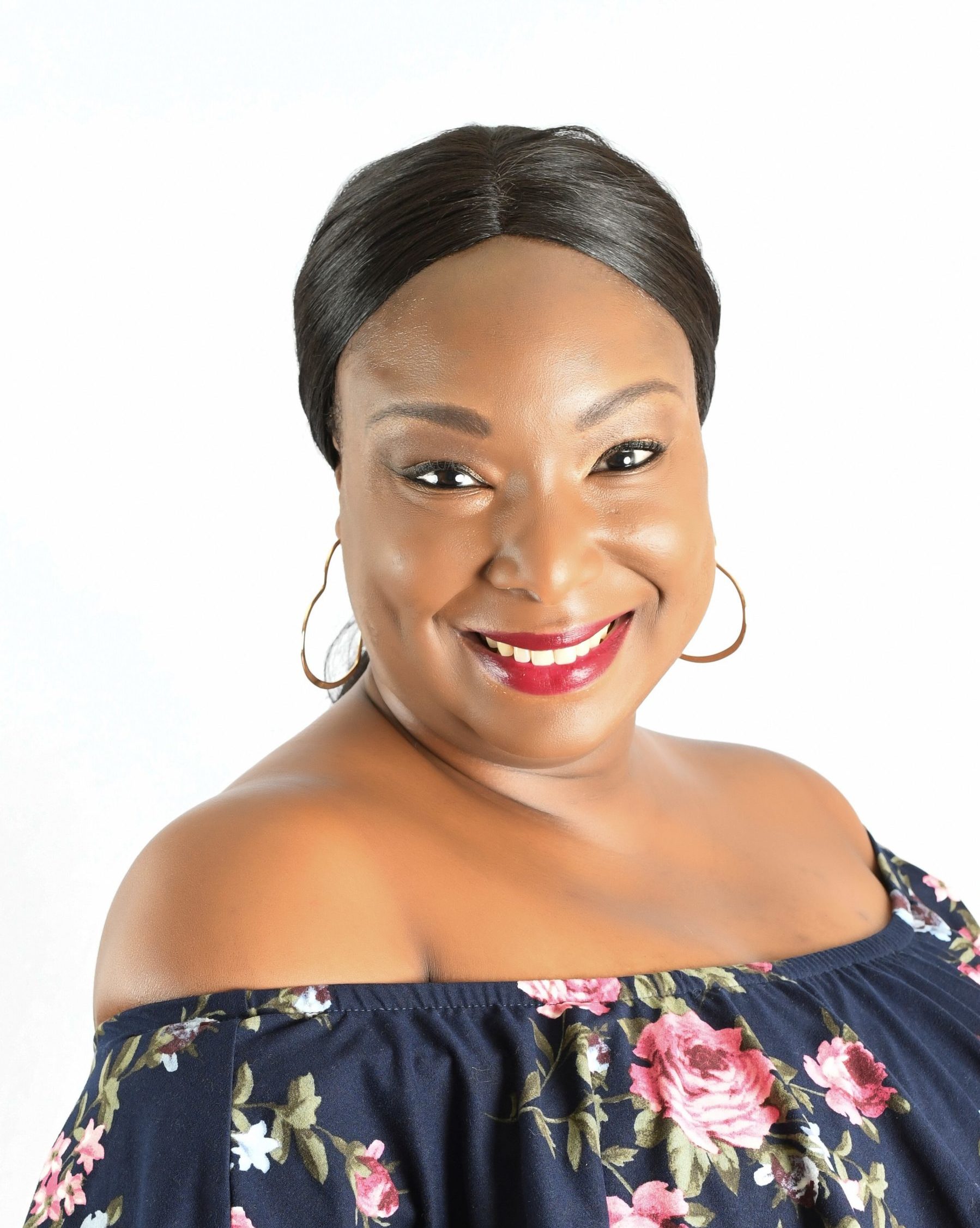 Roshaunta Williams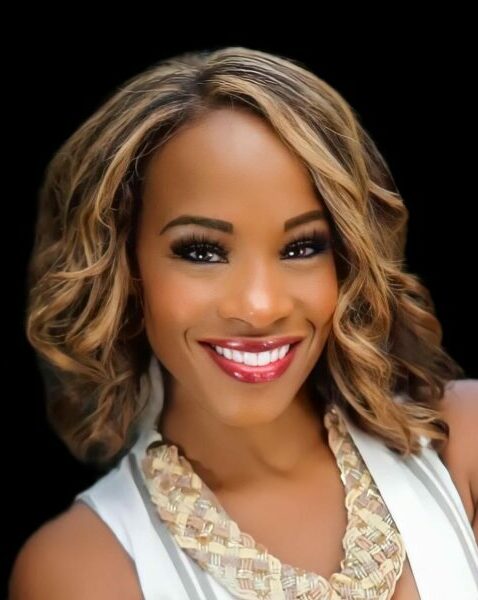 Dr. Eiesha M. Williamson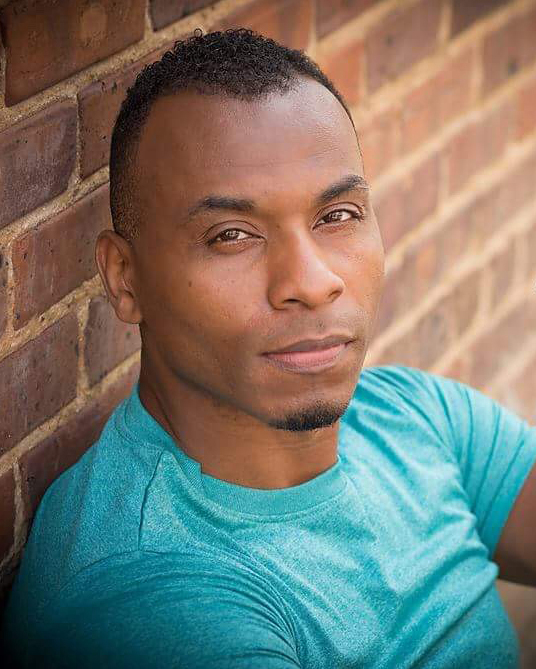 Lazar Womble
Cameron Zell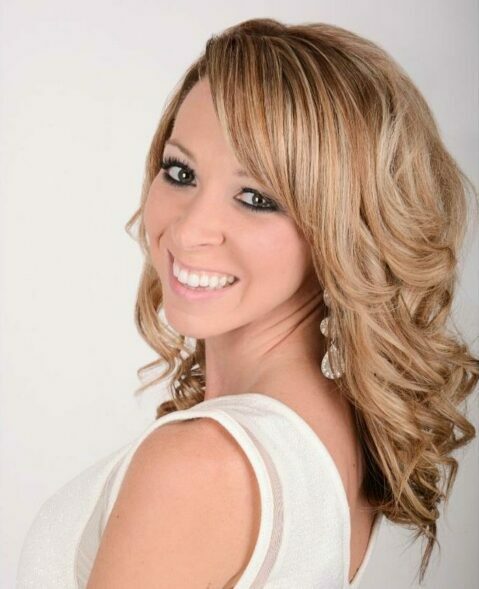 Mindy Acuna began her dance training at the age of 3, in Mobile, Alabama under the direction of Melinda Lee of Melinda Lee's Dance Studio. She instantly fell in love with dance and knew this was her future! She continued studying dance and danced with Dance Art Center and Jacksonville Civic Ballet, both in Jacksonville, NC, then Beaufort Academy of Dance in Beaufort, SC. She also studied at several prestigious conventions, such as Carolina Dance Masters and Tremaine. She has performed lead roles in the Nutcracker, Sleeping Beauty, and Capella Ballet. Mindy has trained in Ballet, Pointe, Tap, Jazz, Hip–hop, Lyrical, Contemporary, Musical Theatre, Pom, Cheer and Acro. She began teaching in 2004, and opened her own studio, Mindy's Dance Attack, in 2012 in Sneads Ferry, NC. Her students have excelled under her expertise, winning numerous titles, scholarships and over all awards at both regional and national level competitions. Her students have also won multiple National Grand Champion Titles in Jazz, Lyrical, open/acro and Musical Theatre performances. She is a certified member of Carolina Dance Masters, Dance Masters of America. She also holds four judging positions, with Dance Machine Productions, Extreme Dance Challenge, Boogie Fever, and Inspire National Dance Competition and has judged multiple regional and national events since 2018. She loves sharing her love of dance with all her students.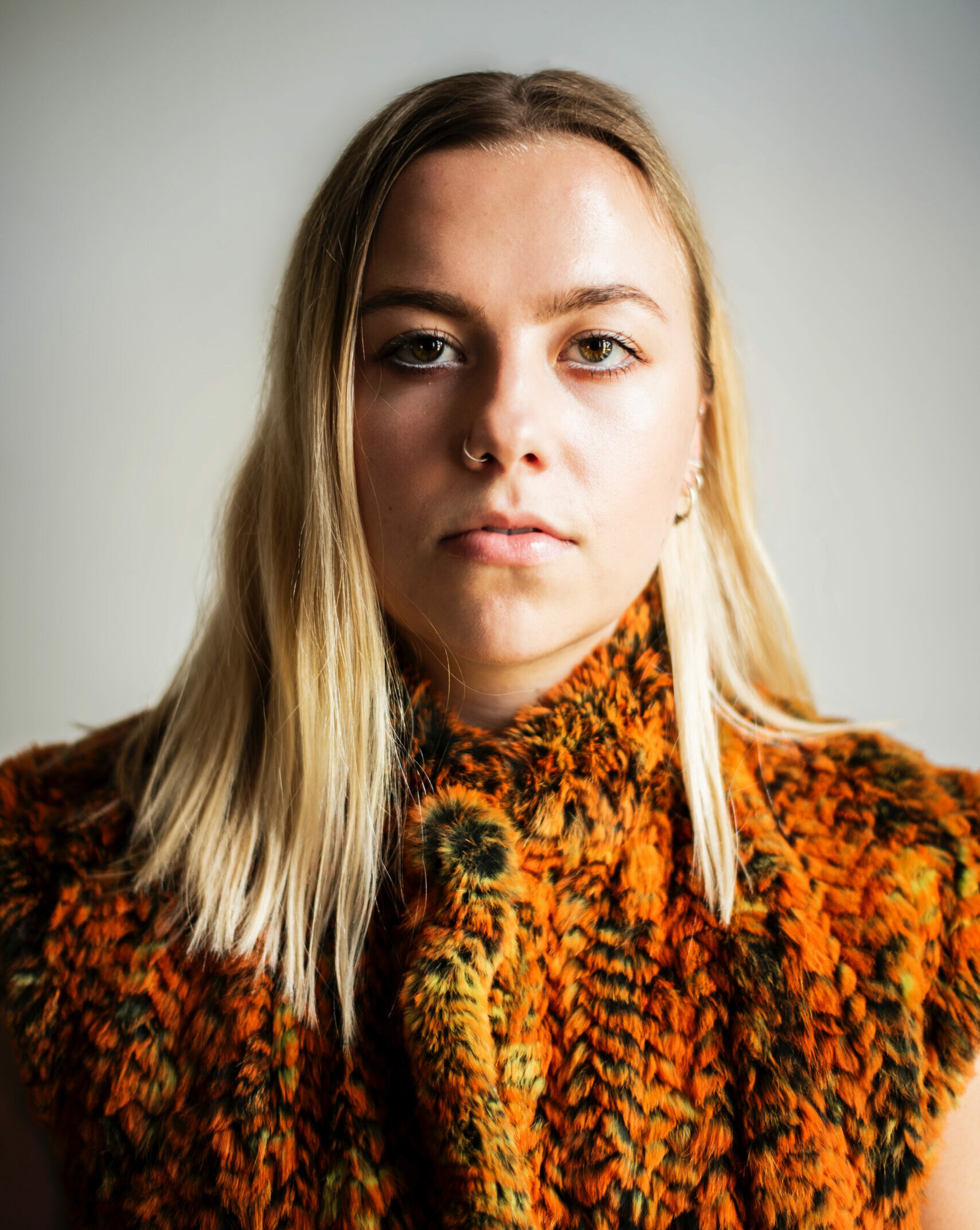 Taylor Adams hails from the ever-twinkling valley of Las Vegas, NV. There, she began her choreographic journey at the Las Vegas Academy of Performing Arts under the guidance and direction of Jeneane Huggins. Since then, she has choreographed and presented work in numerous venues across the United States. She has worked with choreographers and dance artists such as Peter Chu, Travis Wall, and Omri Drumlevich. In 2019, Taylor spent six months training in Gaga and choreographic techniques at the Jerusalem Academy of Music and Dance. There, she performed works at the Suzanne Dellal Center in Tel Aviv by Ohad Naharin, Noa Zuk, and Roni Chadash. Taylor graduated with her BFA in dance from the University of Illinois at Urbana-Champaign and now resides in Brooklyn, NY. There, she has presented her original choreography around the city at various performance venues and in music videos for local artists. Taylor believes dance is for everybody and is excited to share her passion with the next generation!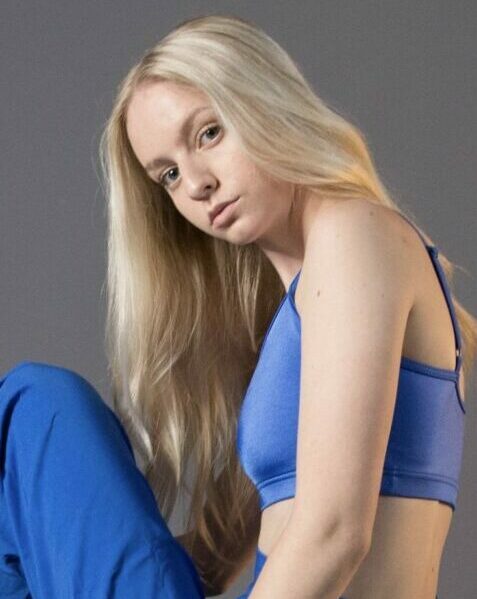 Adriana Binaco is a dancer and choreographer who grew up dancing in the Charlotte, NC area. Her years of training and teaching have been through Dance Commotion Company in multiple genres. These genres include Pom, Acro, Modern technique, Ballet, Hip-Hop, Jazz and Contemporary. Throughout her time dancing, she's received titles such as Star Talent Miss Senior Extreme and scholarships through companies sucha as Force Dance Tour. She has trained and worked side by side with choreographers such as Chase Hudson, Aaron Atkins, Joe Nickel, and many more. She has choreographed and performed din numbers for many public performances, such as the 2022 Disney Showcase. She has led her competition team through many victories and overall placements with her unique choreography. She continues to teach master classes across the area and pursue her passion in creating and inspiring. Her goal is to help dancers explore their movement quality and find their expressionism and passion through dance.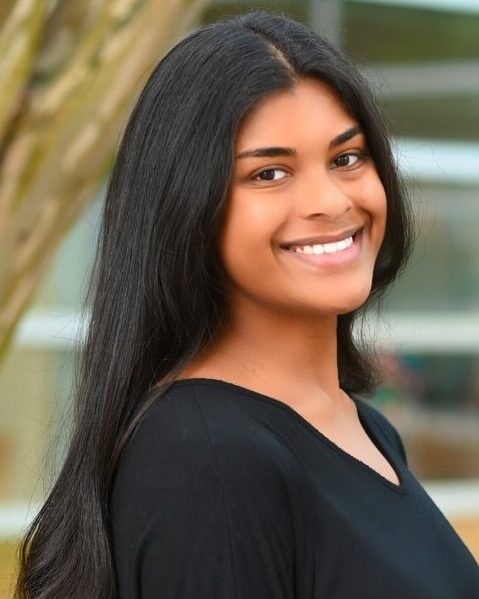 Alyssa Bainey is a graduate of the University of North Carolina at Charlotte, where she earned a Bachelor in Arts in Dance, with a concentration in Dance Education. In UNCC's dance department, Alyssa was a member of the Student Advisory Council, as well as a member of the National Dance Education Organization and its National Honors Society for Dance Arts. Outside of her academia, Alyssa is a dance teacher at Move Studio Charlotte where she teaches ballet, tap, acrobatics, and musical theatre. Alyssa is trained in many different styles in dance, including ballet, jazz, hip-hop, contemporary, and tap. Alyssa has performed in several contemporary dance works in dance festivals across North Carolina. Her goal in life is to share her passion of dance with others, so that they can experience the same joy that dance has brought to her!
Katherine Ambrester is a Performer and Teaching Artist based in Pine Mountain, Georgia who champions the collaboration of music and movement at all levels. She holds a B.M. in Vocal Performance from the Schwob School of Music, with coursework completed in Vocal Pedagogy, Meisner Technique, and Artistic Direction, as well as training in Alexander Technique at the Royal Academy of Music in London. Prior to her time at Schwob, she was a Company Trainee at the Columbus Ballet Conservatory and completed a year of Dance Studies at Muhlenberg College. As a performer, Katherine has originated roles in new works (The Blue Fairy in My Son Pinocchio, Jr. for Disney iTheatrics) and played the classics (Hodel in Fiddler On The Roof.) As a collaborative artist, Katherine has premiered several new works at the Nief-Norf Music Festival, often combining movement, electronics, and improvisation. Her experience as a classical chamber musician includes performances of works by Alessandro Scarlatti, Maurice Ravel, and George Crumb. An integration of body awareness technique and her stage experience has guided her work as an educator at the Springer Opera House, Salvation Army, Schwob Summer Music Festival, and currently Center Stage Dance Studio. As a Director-Choreographer and Performer, Katherine's projects can be seen in the CSU Opera Department, Georgia Repertory Theatre, Muddy Water Theatre Project, and Herschend Family Entertainment.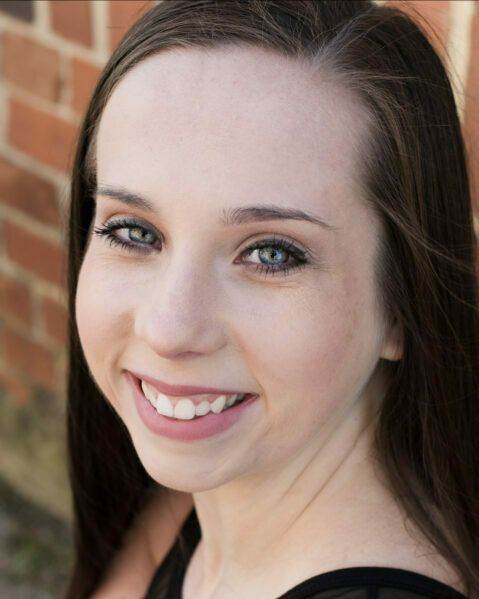 Britney Bales is a dance artist, choreographer, and educator. She began her training at the age of two under the direction of Britni Meadows, Nicole Thornton, and Anne Marie Wilson at 5678 Dance Academy of Performing Arts in Buford, Georgia. She trained and performed in a variety of styles with a focus on ballet, pointe, tap, jazz, contemporary, lyrical, and modern dance techniques. As a member of the 5678 Dance Performing Arts Company from 2011 to 2018, she attended and received awards at numerous competitions both at the regional and national levels.  
Britney graduated Suma Cum Laude with a Bachelor of Arts in Dance as well as obtained a teaching certificate for K-12 dance education from the University of Georgia. While at UGA, she was awarded several dance scholarships, performed and choreographed for the Young Choreographer Series in 2019, 2020, and 2021 and had the opportunity to participate in the faculty choreographed Spring Dance Concerts of 2019 and 2020.  In addition to her performance repertoire at UGA, Britney was a member of Dr. Lisa Fusillo's contemporary ballet company, The Dance Repertory Project. Britney has also trained with Terminus School of Modern Ballet, Brenau University, and has interned with Joffrey Ballet School.  
Britney currently lives in Gainesville, GA and continues to perform, teach and choreograph in the Athens, Atlanta, and Gwinnett communities. She loves sharing her passion and knowledge of dance to the next generation of young artist, and is excited to be a part of the Inspire and Empire staff.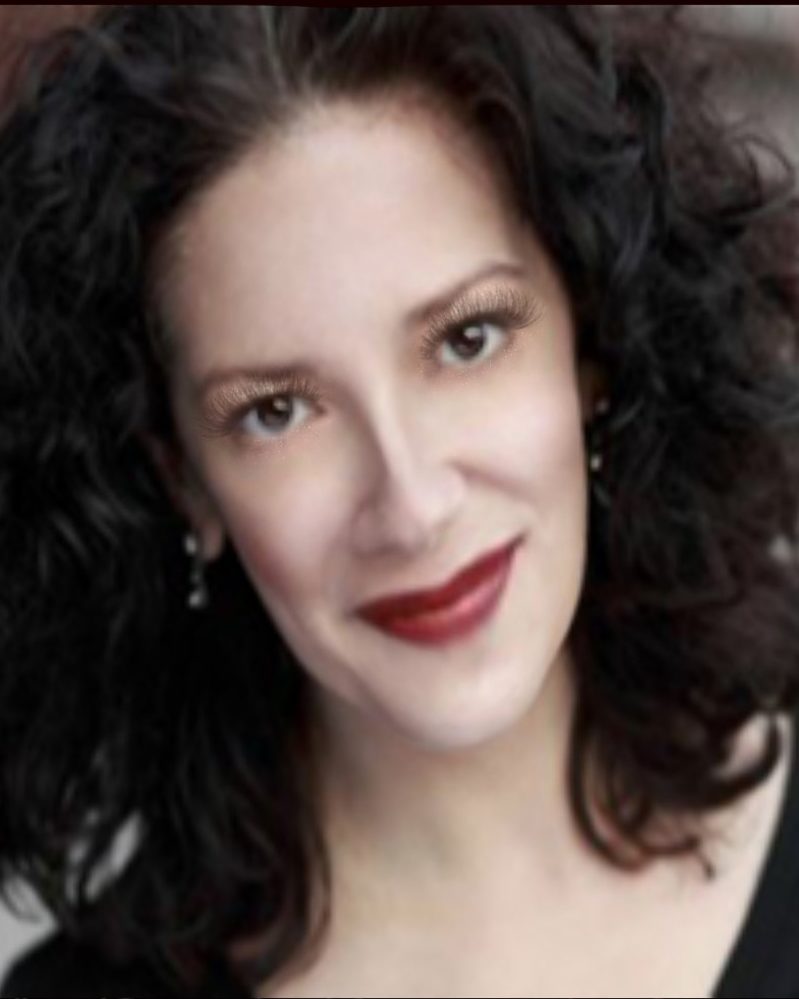 Jacqueline Baligian is a dance educator/choreographer/producer with over 30 years of experience as a teacher, dancer, choreographer, and producer. After graduating from California State University, Los Angeles with a degree in theatre arts & dance, she moved to NYC where she was hired to co-direct the children's dance program at the famed Broadway Dance Center. Also a performer, Jacqueline has danced in live industrials for Suave shampoo with the star of Modern Family, Sofia Vergara. Jacqueline also recently performed on the Rachael Ray Halloween Special with Rachael Ray, Pee Wee Herman, and Penn & Teller and on the Regis and Kelly Show, with Kelly Ripa and Nick Lachey. She recently choreographed the opening number, starring Jerry O'Connell for the Rachael Ray show's first episode of the 6th season and was thrilled to be asked back to choreograph Rachael Ray's 1,000th episode. She just completed work choreographing for the "Shakespeare Forum" in NYC, having choreographed Romeo & Juliet. As a producer, Jacqueline has assisted on dance segments for Good Morning America, the Today Show, the Food Network, and many more.
Leah De Ramus Arkle grew up in Prattville, Alabama. She danced with the Montgomery Ballet, Alabama Dance theatre, and with Todd Putnam as a principal dancer in the company. She performed in many theatre and musical theatre productions in Montgomery, and she sang in and choreographed various events in the river region and beyond. She earned a degree in dance and a degree in musical theatre from the University of Alabama, and was a member of Alabama Repertory Dance Theatre company and a dancer and choreographer in the Dance Alabama! company. Each summer she worked with the American Ballet Theatre summer intensive as a dancer and head counselor. She performed in all of the musicals as well as many theatre productions at the University of Alabama. She has been selected for many SETC awards in theatre, musical theatre and dance. She has taught for Auburn Ballet, Todd Putnam, and has been a guest choreographer for several companies. After moving to Dothan, she began teaching at Dothan School of dance. She has been a teacher, choreographer, and coach for the performance team and starz programs for six years. She is a member of Dance Masters of America and taught at Dance Masters of America in 2022. She is active in Southeast Alabama Dance Company as an acting coach and a performer. She also has a business called Pitch Perfect Princess, in which she sings and acts as different princesses for many events all around the state of Alabama.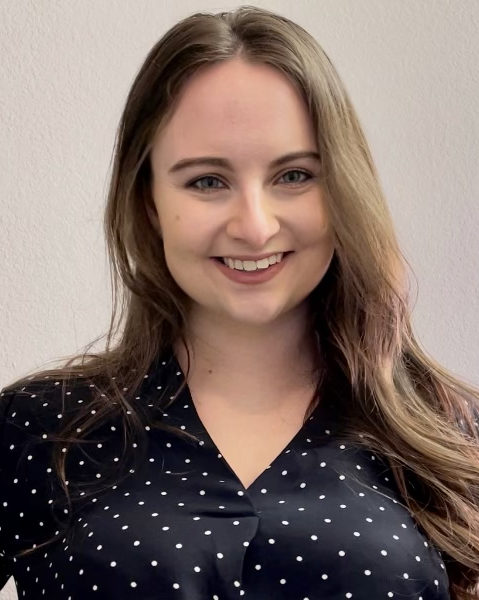 Kaylie Bee grew up in a small town in Louisiana where she began dancing at age 3 training in styles Jazz, Tap, Ballet, Pointe, Lyrical, Contemporary, Hip-Hop, Musical Theater, Cheer, and Pom. She has been awarded many scholarships and titles including the title of Miss Starquest 2017 and Miss Dance Mania 2018 where she received a scholarship to train at Broadway Dance Center in New York. She has taken classes with many professionals including Travis Wall, Alex Wong, Matt Steffanina, "Willdabeast," and Abby Lee Miller. In 2014, she performed in a "Rio" production in Walt Disney World. Kaylie began teaching choreography at age 14 for many studios and groups across the country. She currently lives in Salt Lake City, Utah where she studies Sports Health Sciences and continues to dance, teach, and choreograph.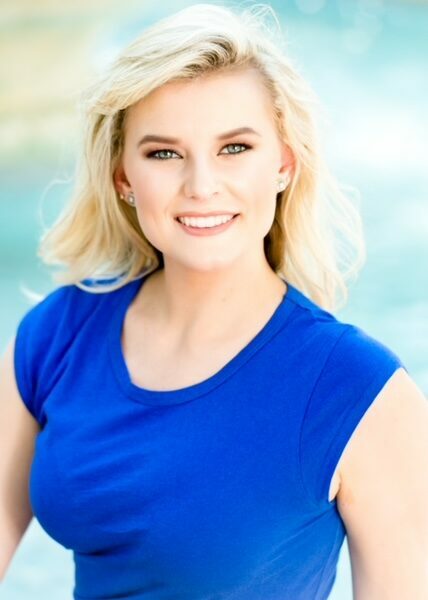 Ashlyn Bigly was born and raised in Clearwater, Florida. She trained in all styles of dance beginningat the age of 5. She was also part of a pre-professional tap ensemble in high school, where shehad the opportunity to open for bands likeMaroon 5 and The Counting Crows. With this ensemble, she had the privilege to be able to tap on a Broadway stage! Ashlyn has beenperforming professionally since 2015 starting at Busch Gardens, Tampa Bay as a dancer and vocalist. She moved to Orlando in 2016 to work for Universal Studios as a dancer. She has performed in numerous shows and parades on property as a dancer, actor and vocalist. Ashlyn also worked for the Walt Disney World Resort from 2018-2020. There, she was a dancer in their shows and parades at the Magic Kingdom. Some of Ashlyn's favorite Musical Theatre Credits include: The Last Five Years (Cathy), A Chorus Line (Cassie/Val/Choreographer), Thoroughly Modern Millie (Ensemble), Anything Goes (Chastity/Dance Captain) and so much more! Break a leg to all the dancers performing! Be confident, tell a story and hold your screws!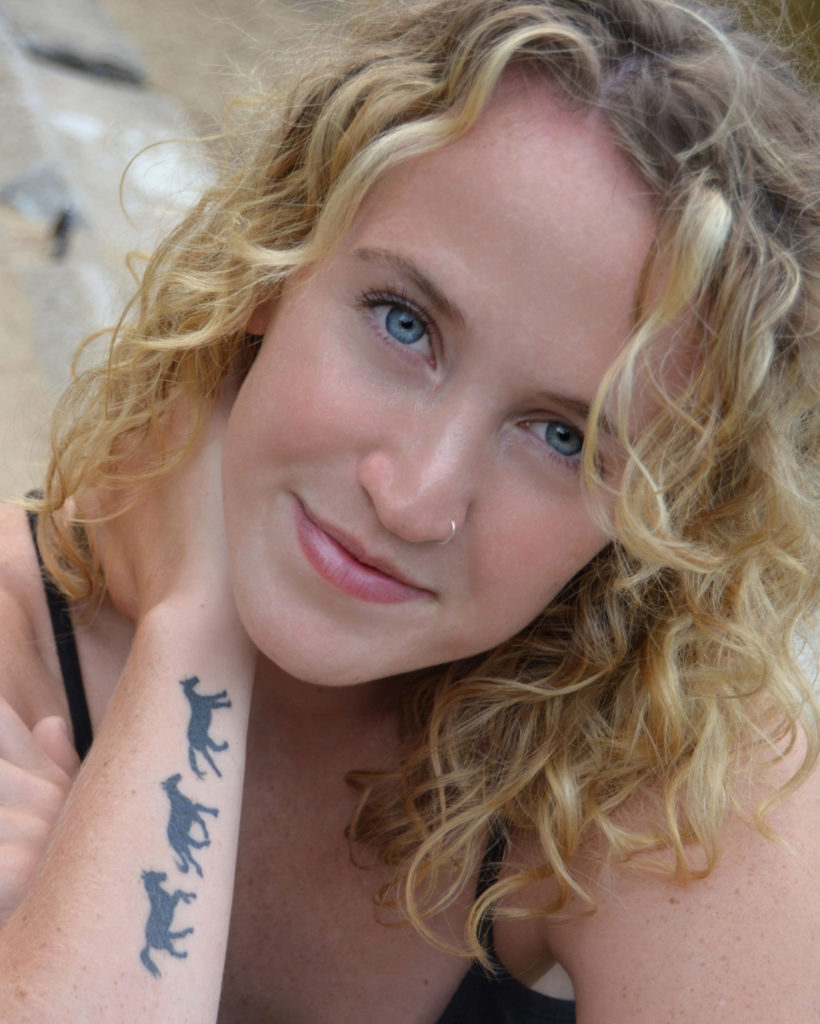 Carissa Bishop trained competitively under Charlene Topor, Cristina Topor, as well as her mother, Leah Bishop, at Empire Center of Dance in her hometown located in Upstate New York. Graduating from The College at Brockport, SUNY, receiving a BFA in Dance, Carissa had the opportunity to perform works by prominent contemporary choreographers: James Hansen, Laura Peterson, Jordan Lloyd, Cameron Mckinney, and continuously performs works by Madeline Kurtz of MKRep. Throughout her collegiate career, she performed and represented her college at the Rochester Fringe Festival and the American College Dance Association. She continues to perform in New York City and Tampa Bay Area. Carissa is also noted for her national title-winning choreography as a captain and choreographer of the Brockport Dance Team. Currently, she teaches and choreographs for numerous dance studios across the country, from New York to Florida. Carissa is a current company member of projectALCHEMY where she continues to invigorate and transform spaces in and around Saint Petersburg, Florida while coaching the dancers of the West Florida Dance Company!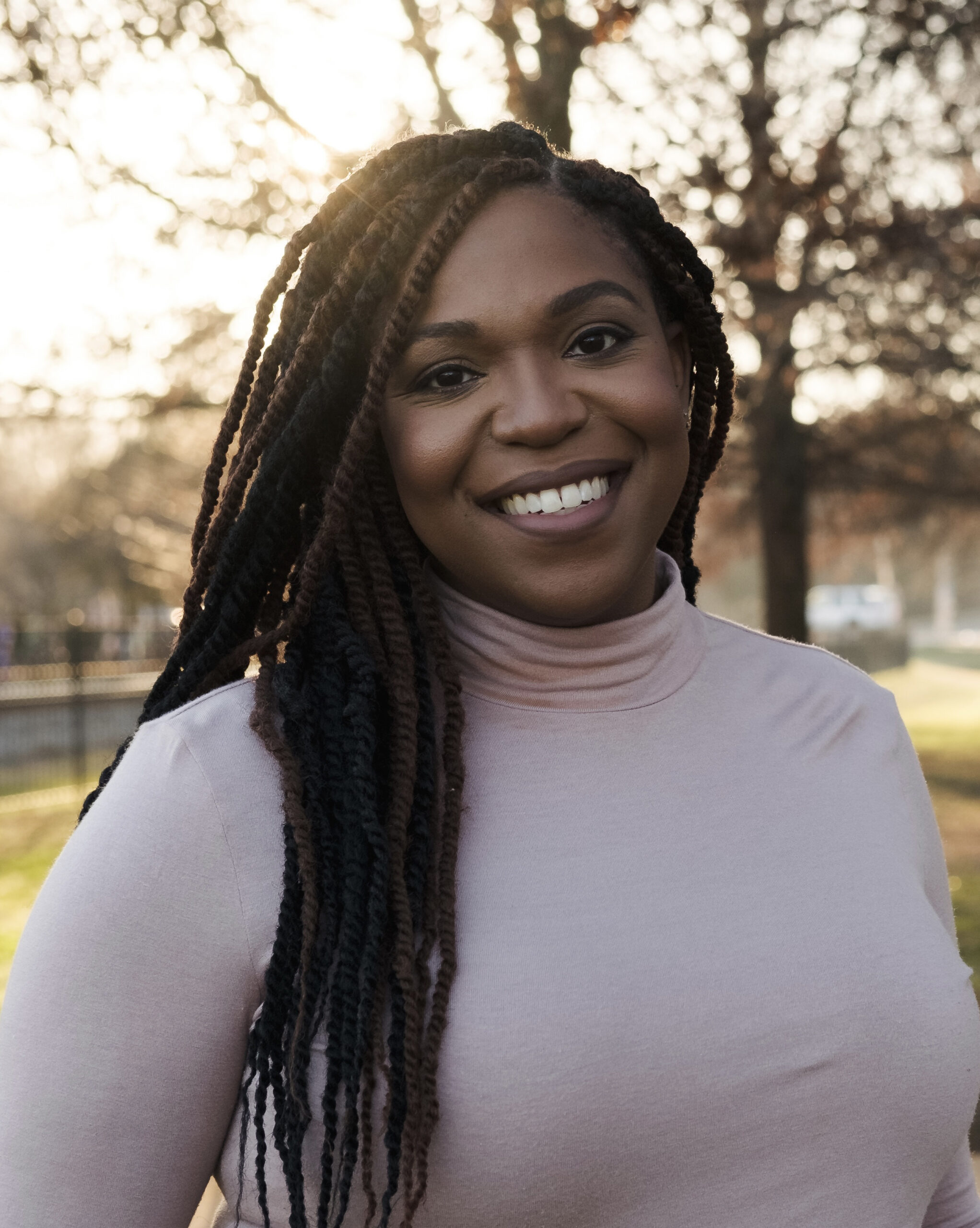 Tracey Boon is a Cum Laude graduate of the University of Alabama at Birmingham with a Bachelor of Arts degree in Political Science. She is originally from Saint Louis, Missouri and started dancing at the age of nine when her family moved toHuntsville, Alabama. She trained at North Alabama Dance Center in the disciplines of classical ballet, pointe, tap, jazz, and lyrical/modern. Tracey also danced and performed as a Senior Company Member of the pre–professional ballet company Pointe Station,Inc. During college,Tracey continued to pursue her career as a dancer and teacher. After receiving her certification as a dance instructor, she worked for several of Birmingham's notable dance studios and began making her mark as a choreographer working with Birmingham schools and theatre companies to include Birmingham's historic Virginia Samford Theatre. Upon graduation, she moved back home to Huntsville to teach and choreograph for several of North Alabama's finest dance schools where her choreography consistently won top awards. Tracey is now the Owner and Director of Progressive Academy of Dance, a dance school in the North Alabama area. She also travels as a dance teacher, choreographer, and judge inspiring young people to pursue their passions through dance.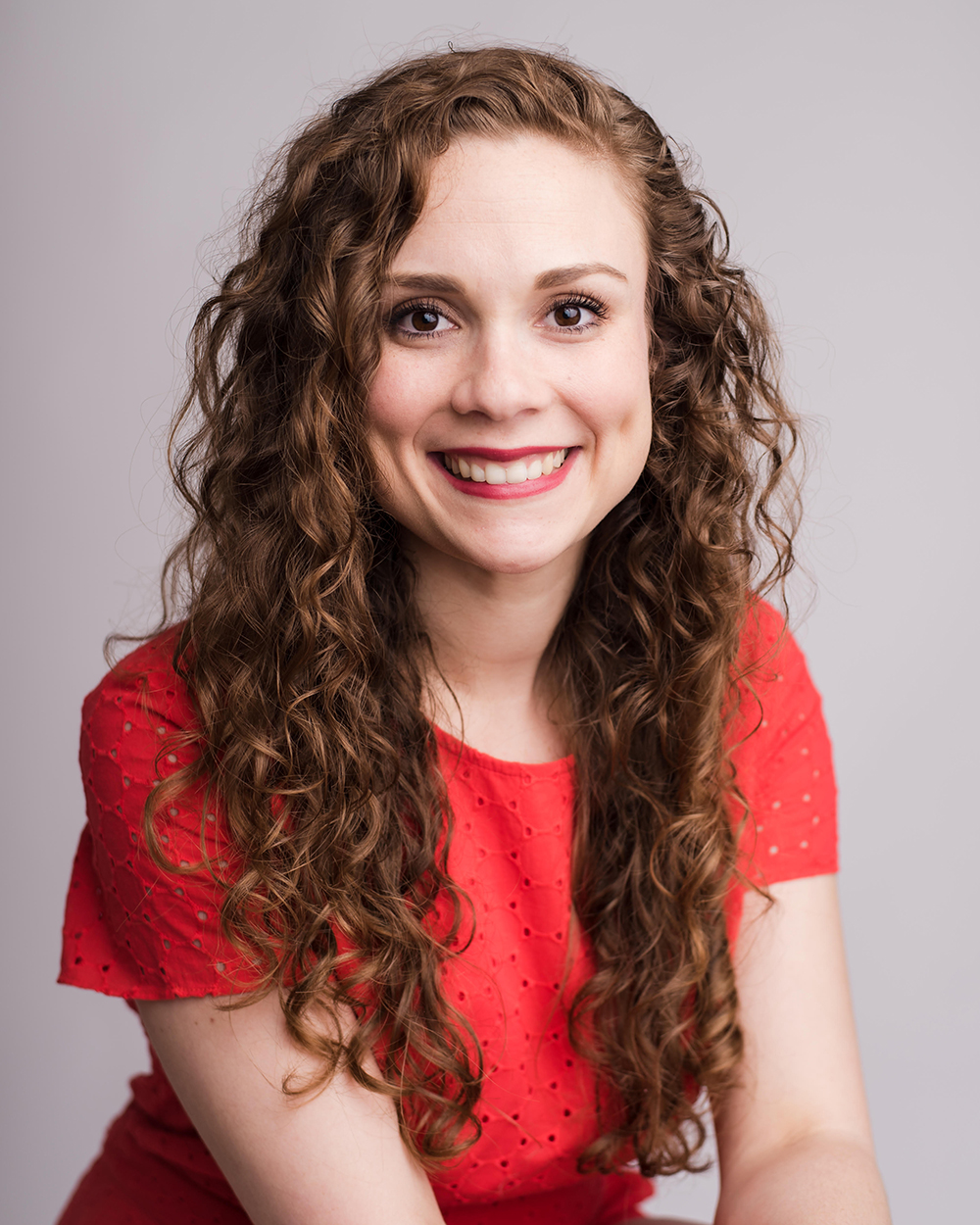 Caroline Cates is the High School Dance teacher at Greater Atlanta Christian School (GAC), Head Dance Team Coach, Ballet, Tap, and Jazz Instructor/Choreographer at GAC School of Ballet. She has been dancing for 25 years and has studied with master teachers including Aldawna Morrison, Ramazan Bapov, Deneen Graham-Kerns, and Janet Lilly to name a few. Caroline was trained at Carol Walker Dance Academy. Throughout her dancing career she has won various awards and scholarships for her excellent technique and training and is part of the esteemed Nu Delta Alpha Dance Honors Society. From 2012-2013 she was a member of the DanceFX Concert Dance Company located in Athens, GA that performs locally as well as state-wide where she performed the role of Tweedle Dee in their presentation of "Alice, Lessons in Wonderland." While in college, Caroline also became certified through Dance Masters of America Chapter 33, in both ballet and jazz. In 2018, her choreography was nominated for best choreography through the Shuler Musical Awards. She currently is on the GHSA Dance Committee that has been working the last three years to sanction dance as a sport under the Georgia High School Association. She has been teaching and coaching dance for nine years and has a passion for pouring her knowledge and love of dance into young performers.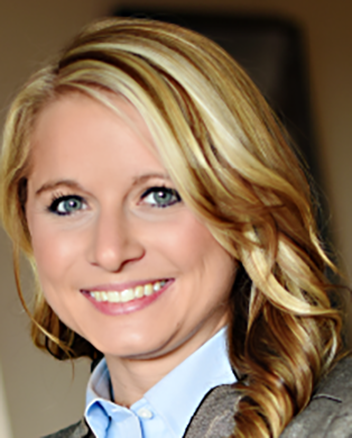 Kate Collins is the owner and artistic director of Art of Dance Studio and the non-profit organization Art of Dance, Inc, and the dance director for West Henderson High School in Hendersonville, NC. She is originally from Raleigh, North Carolina where she started dancing at the age of two. Kate found her passion for dance with Classical Ballet and Pointe training as a member of the company at the Triangle Academy of Ballet, taking classes under instructors from the Carolina Ballet Company. Such technical education influenced her to have a strong focus on technique and conditioning for performance-based arts. At the Academy for Performing Arts and throughout college, she studied Tap, Jazz, Ballet, Pointe, Lyrical, Contemporary, Choreography, Acrobatics, Pilates, Hip-Hop, Musical Theatre and was a member of the UNCW dance team. Most of her time was spent traveling to conventions, performances, and competitions where she was awarded countless awards and scholarships through: New York City Dance Alliance, Showstoppers, SHOCK the Intensive, JUMP and many others. She was awarded a scholarship to attend Broadway Dance Center in New York under tap enthusiast Mike Minery. This memorable experience help mold the choreographer, educator, and philanthropist she is today. In 2016, she created a non-profit company, Art of Dance, Inc that provides scholarships for children's dance education and college dance education. Kate has a bachelor's degree in Psychology (child development emphasis), Philosophy and Religion and feels that dance unites different types of cultures in a fundamental way. Kate truly loves teaching, performing and inspiring others to be their best. She believes that dance is an enlightening form of expression that every child can learn and grow creatively from.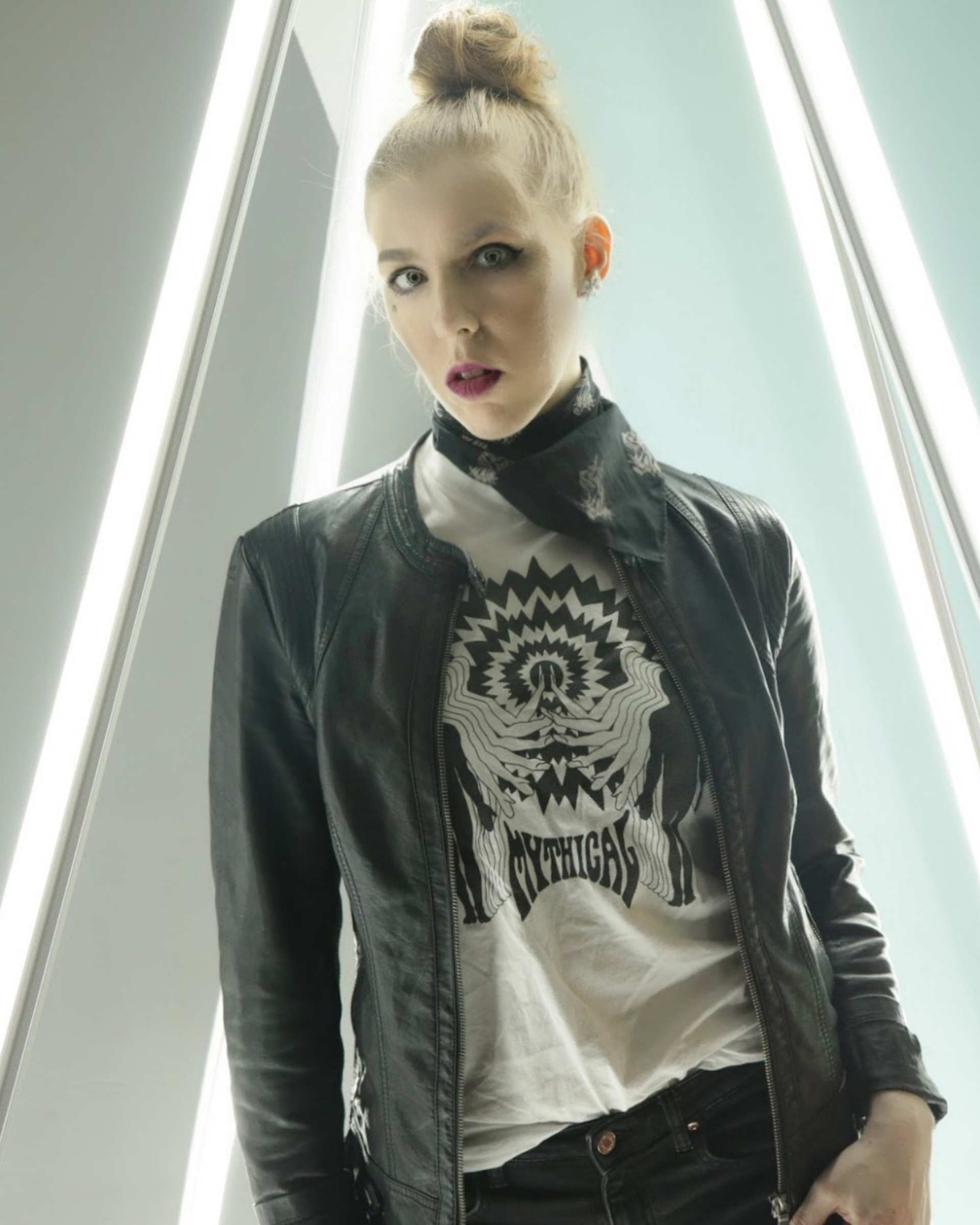 A native of Dothan, Alabama, Rapha Conrad received her training at Dothan School of Dance along with many dance conventions (Tremaine Dance, Hollywood Vibe Dance, and Monsters of Hip Hop). She has worked with and assisted many choreographers in dance industry (Kevin Maher, Brooke Lipton, Matt Steffanina, etc.). Plus, has made appearances in movies, tv shows, and YouTube (like "Marvel's Captain America", "Dynasty" on the CW, "Good Mythical Morning with Rhett and Link"). Along with teaching and working with dancers in The Southeast and the West Coast, Rapha is currently producing, co-directing, and choreographing her first feature length documentary film (soon to premiere late 2022). Her goal as a teacher/choreographer is to motivate and inspire dancers to understand and be confident in their own abilities and artistry.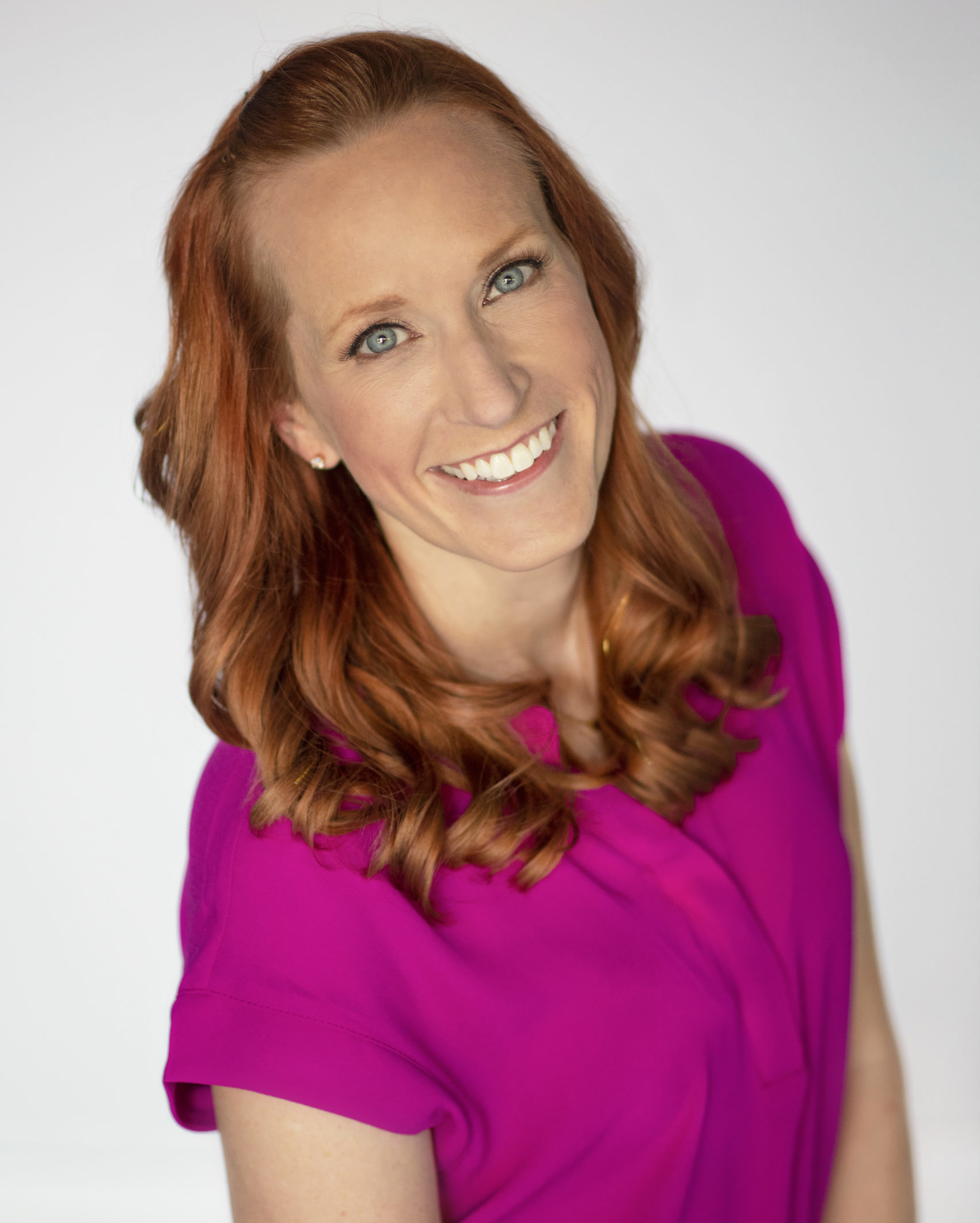 Stephanie Crane grew up dancing in Minneapolis, Minnesota, where she trained in everything from ballet, tap, and jazz, to pom, kick, and musical theater. She studied at Ballet Arts Minnesota and danced with Out on A Limb Dance Company while teaching at dance studios and coaching high school dance team. She then spent five years performing in parades and shows at Walt Disney World in Orlando, Florida, where she lives now. Stephanie currently works at Windermere Preparatory School, teaching dance, choreographing for musicals, and coaching the varsity dance team, a program she helped create. She looks forward to joining the Inspire Dance family!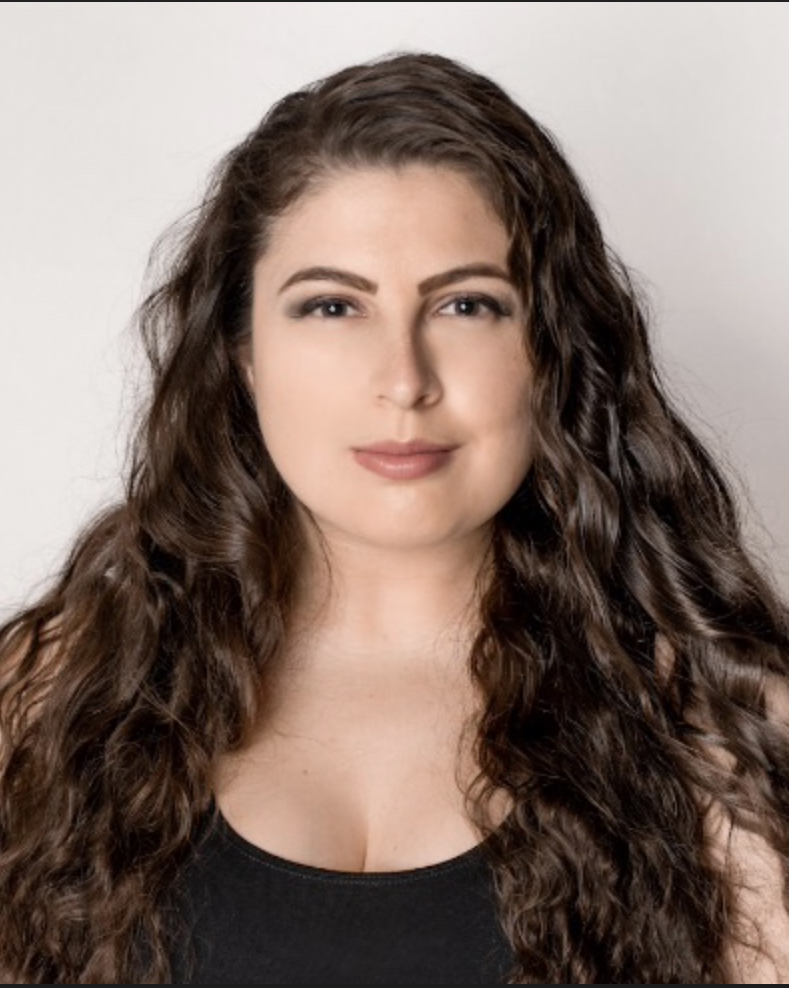 Kelsie Crowley is a professional dancer from Boston, Massachusetts, currently dancing on Unyted Stylez Hip Hop crew based out of Boston MA. Having trained and studied in numerous forms of dance since an early age, she graduated from the Dean College Joanne Palladio School Of Dance with her B.A. in Dance, B.S. in Business, and A.A. in Early Childhood Education. Though not limited to, she is known for her Hip Hop and Jazz choreography and performances. Kelsie has worked with many artists such as Flo Rider, New Kids On The Block, and Demi Lovato. Kelsie is also a Competition Adjudicator, judging for multiple competitions all over the US and in Europe for the past 5 years. She also knows the role as a studio owner, and is invested in her students' growth and development as pre professional dancers. She has been teaching numerous styles of dance including Hip Hop, Jazz, Jazz Funk, Heels, Contemporary, Lyrical, Tap, Musical Theater, Technique Leaps Jumps and Turns, Stretch and Strengthening for the past 10 years. As well, Kelsie is a Certified Degreed Member of Dance Masters of America and Dance Masters of New England Chapter 5. Kelsie has a love and passion for teaching, and strives in advancing dancers not only physically but also with the history, knowledge, and love of dance.
Ashlyn Daniel started dancing at the young age of three. Her mothersigned her up fordance classes to help her overcome her shyness. Little did anyone know that dancing would become her passion. From 2007–2015, she was given the opportunity to train at various competition studios across the country on account of her dad being in the U.S.Coast Guard. At these studios, she trained in several different styles including ballet, tap, jazz, contemporary,hip hop, and musical theater. In 2015, she took a break from dancing and focused on musical theater to keep herself immersed in the performing arts. In 2017, she left home for her senior year of high school to attend the contemporary dance program at the University of North Carolina School of the Arts (UNCSA). After graduating high school at UNCSA in 2018, she decided to pursue a BFA at UNCSA. While at school, she has been given opportunities to perform several works such as Roaratorio by Merce Cunningham, A Choreographic Offeringby José Limón, Chronicle by Martha Graham, and Grove by Trish Casey. She has been given not only performance opportunities, but choreographic opportunities as well.Her solo choreography was awarded "Outstanding Choreographer Award" at the 2019 YAGP semi–finals. Since graduating in May of 2021, she has been teaching in her hometown of Elizabeth City, NC and has just recentely accepted an Apprenticeship with Todd Rosenlieb Dance Company.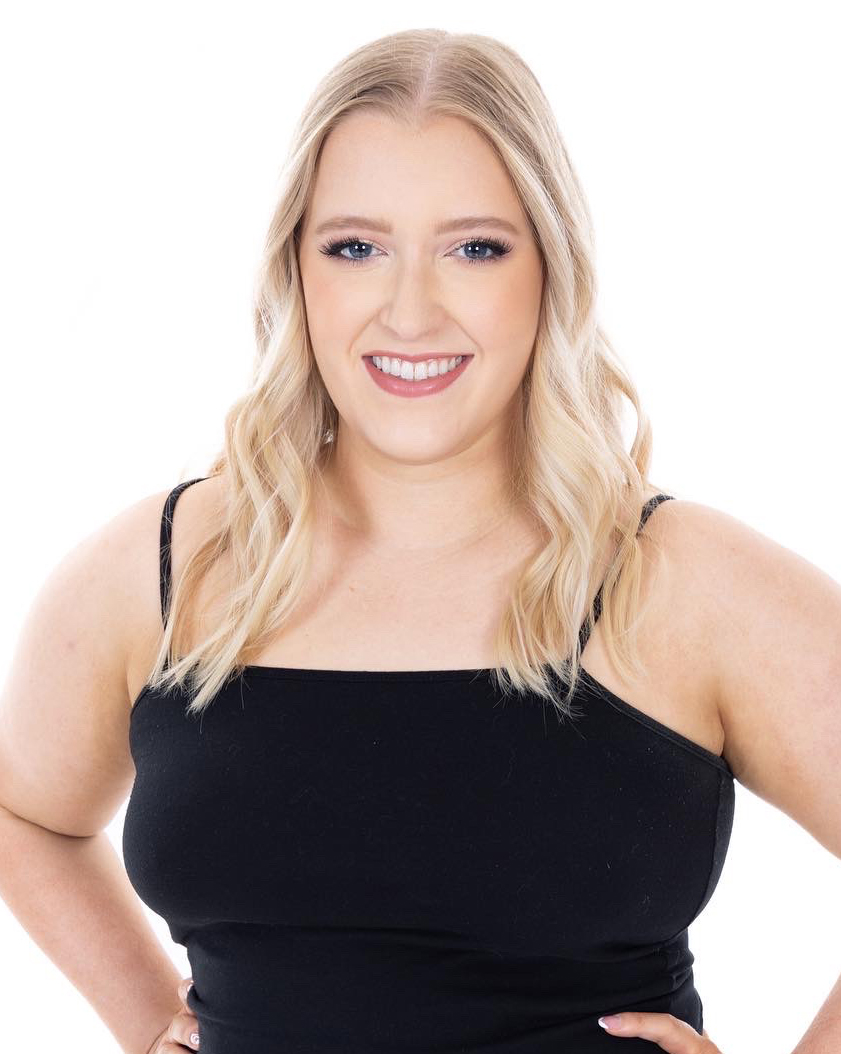 Sarah Davis is from Wilmingtron, North Carolina and holds a BFA in Dance Performance and Choreography from East Carolina University. For four years, Sarah danced professionally during her summers at the Tony Award winning The Lost Colony in the Outer Banks of North Carolina. There, she played the role of Elizabeth Glane in 2016 and from 2017-2019 she was the dance captain. Sarah has performed in the Cucalorus Film Festival and Fall for Fall Dance Festival. Sarah danced for three seasons with SIDEWAYS Contemporary Dance Company. She has taught a variety of dance styles for 4 years in both Wilmington and Atlanta. Sarah recently opened up Davis Dance Company with her sister Kaitlin in Durham, NC.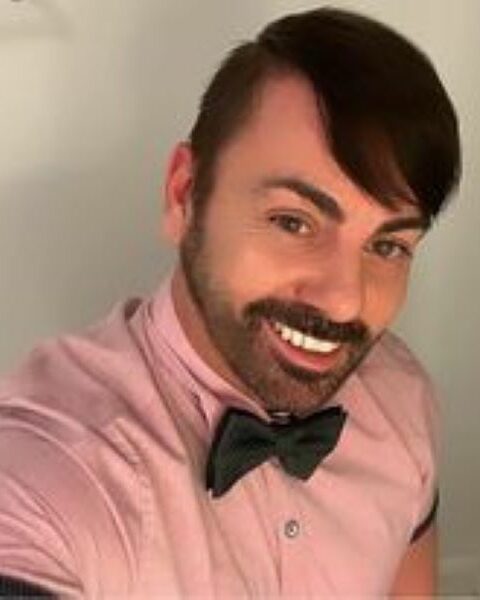 With over 30 years of dance experience, Jamey Dilley has traveled the world as a professional dancer and choreographer. He studied dance at Virginia Intermont College on a full scholarship and trained at Broadway Dance Center, Nevada Ballet and Tampa Ballet. Some of Jamey's extensive performing credits include his role in the original cast of the Broadway hit "Mamma Mia" in Las Vegas. Jamey's choreographer credits include Cedar Point Live Entertainment main stage show, Real Vegas Show Girls, Holland America Cruise Christmas Show, the Las Vegas Legend Girls professional soccer cheerleaders Las Vegas' Goddess arena football cheerleaders, University of South Florida dance team the Sun Dolls, and was the director and choreographer for the Mrs. U.S.A. pageant. His choreography also has appeared on ESPN, Fox and ABC. Jamey was the Head of Performing Arts Department at SLAM Charter School in Tampa Florida and was the competition director for a few dance studios in the Las Vegas and Florida area. Jamey also works as judge and master class teacher for Groove, Believe and DanceXplosion.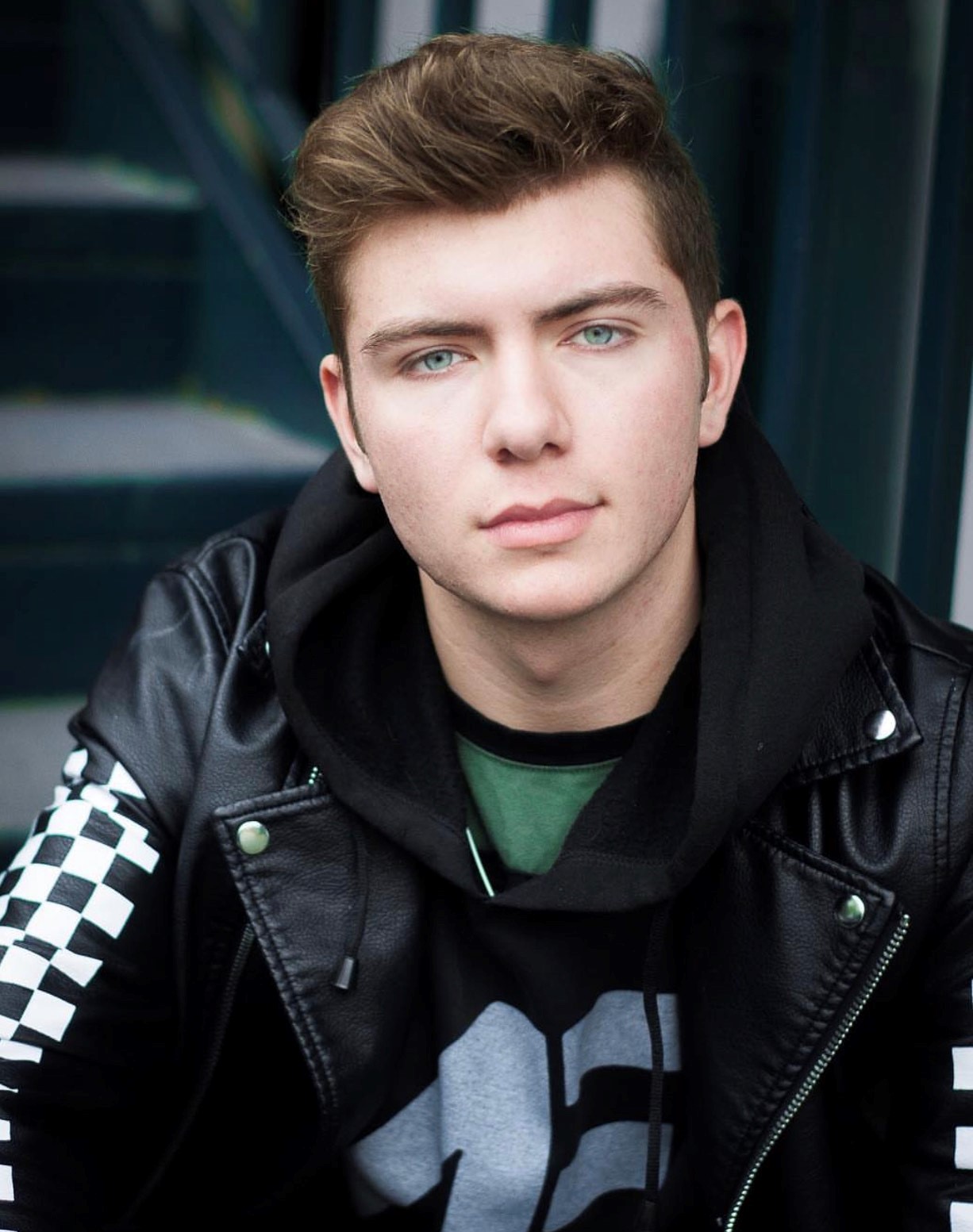 Luke Dockery is a professional dancer and choreographer living in Atlanta, Ga. He has been working professionally for the past 6 years with artists such as Usher, Enrique Iglesias, Lil Baby, and more. He was a competitive dancer before he worked professionally and wants to bring what he's learned from the industry to judging competitive dance.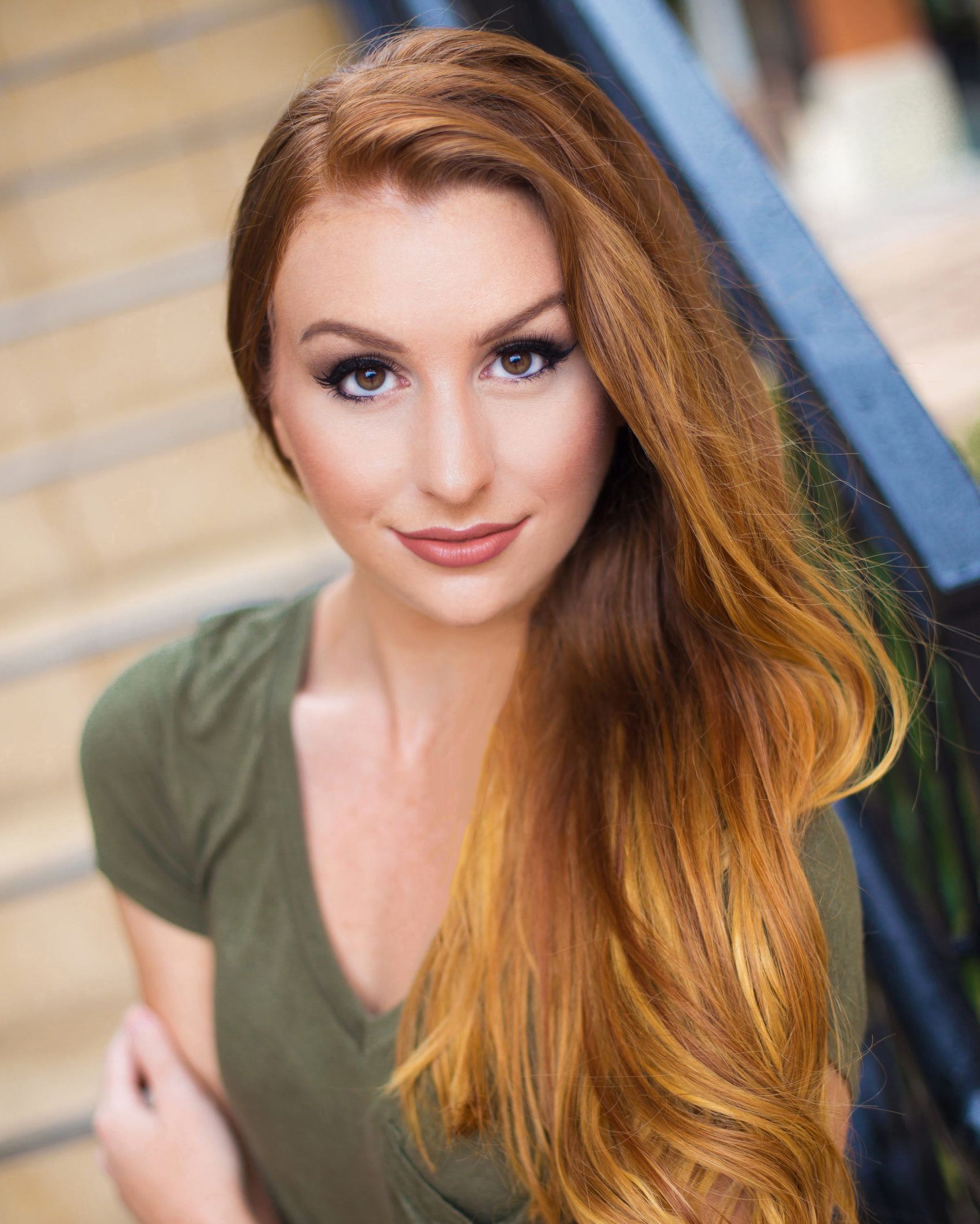 Marisa Dolan started dancing in Jacksonville, Florida training in ballet, contemporary, lyrical, jazz, modern, and hip-hop. Marisa studied dance at Jacksonville University and was a part of a contemporary/hip-hop company called A Rhythm Nation. As a freshman, she traveled with Jacksonville University students to perform a show on the ABC Island, Curacao. Marisa attended the Gelsey Kirkland Academy of Classical Ballet Summer Intensive in New York City and got to work with Gelsey Kirkland herself. She was then accepted to the Broadway Dance Center's Professional Semester Program and moved to New York City. She has been on Good Morning America and danced with the Broadway cast of Spiderman: Turn off the Dark in their final Gypsy of the Year performance. Also in New York, she was a part of JT Lotus Dance Company and performed in many shows throughout New York and surrounding areas. Marisa has since then moved to Orlando, FL. She is currently dancing at Universal Studios Orlando in The Marilyn Monroe show and other seasonal events. Marisa is continuing to teach and work as a freelance dancer.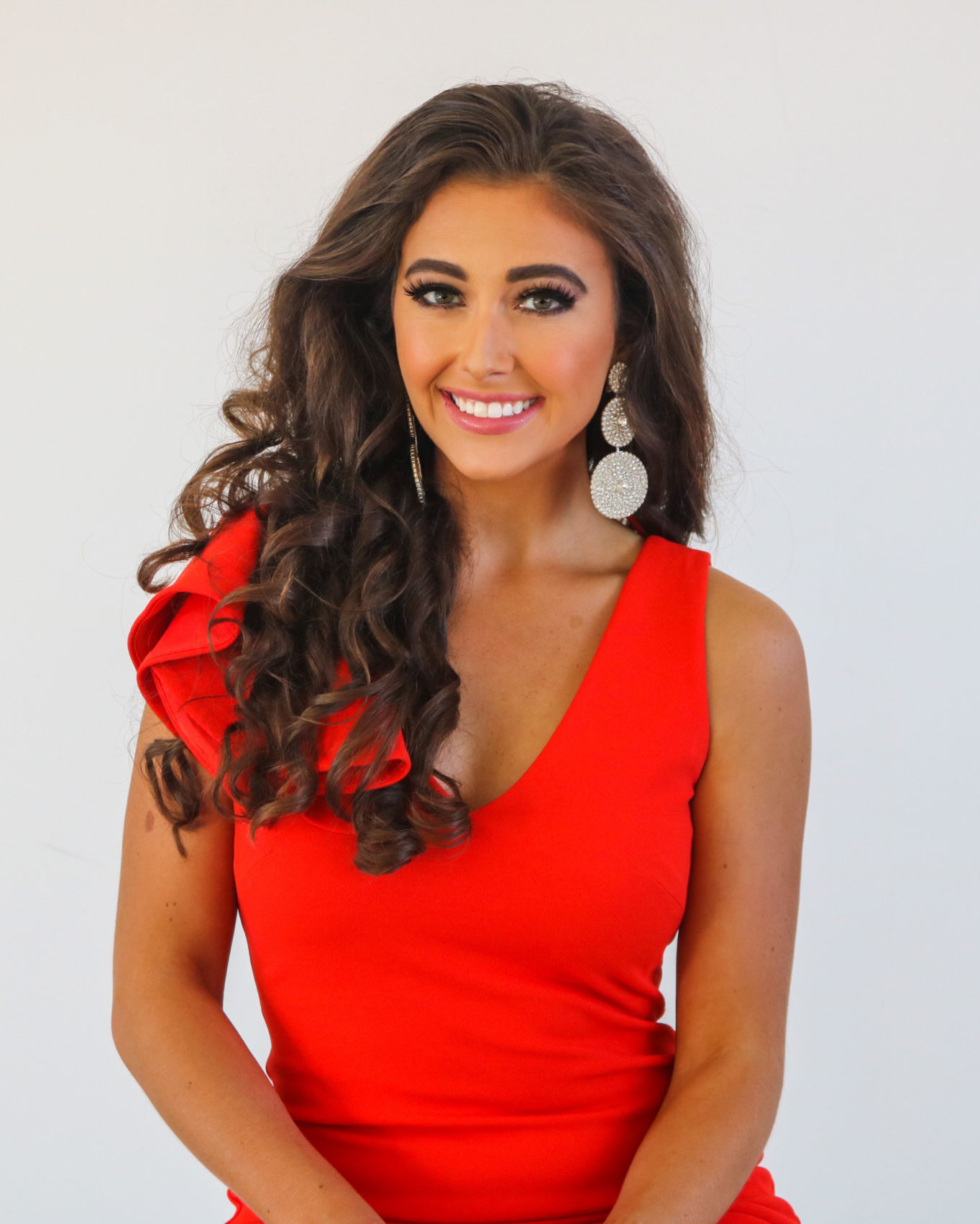 Bailee Eurey is a Carolina native and currently resides in the Charlotte, NC area. She is a graduate of Appalachian State University where she was a member of the Appalachian State Dance Team for 4 years and an active sister of Alpha Delta Pi. During her time at Appalachian State she was featured on College Football News as a dance team member. With over 20 years of experience, Bailee currently assists others with dance choreography and acrobatics training. She is trained in tap, jazz, musical theatre, hip-hop, contemporary, lyrical, and ballet. She has been an instructor and choreographer for 7 years and has won numerous national and regional choreography awards. Bailee is a judge for multiple national dance companies and has been a master class instructor for several organizations. Aside from her involvement in the professional dance world, Bailee is a licensed real estate agent, owns her own pageantry and photography business (Queen City Productions), enjoys being heavily present in both the fashion and film industries, and loves to travel when she is able. She is thrilled to be a part of the Inspire dance family and is looking forward to a fabulous competition season.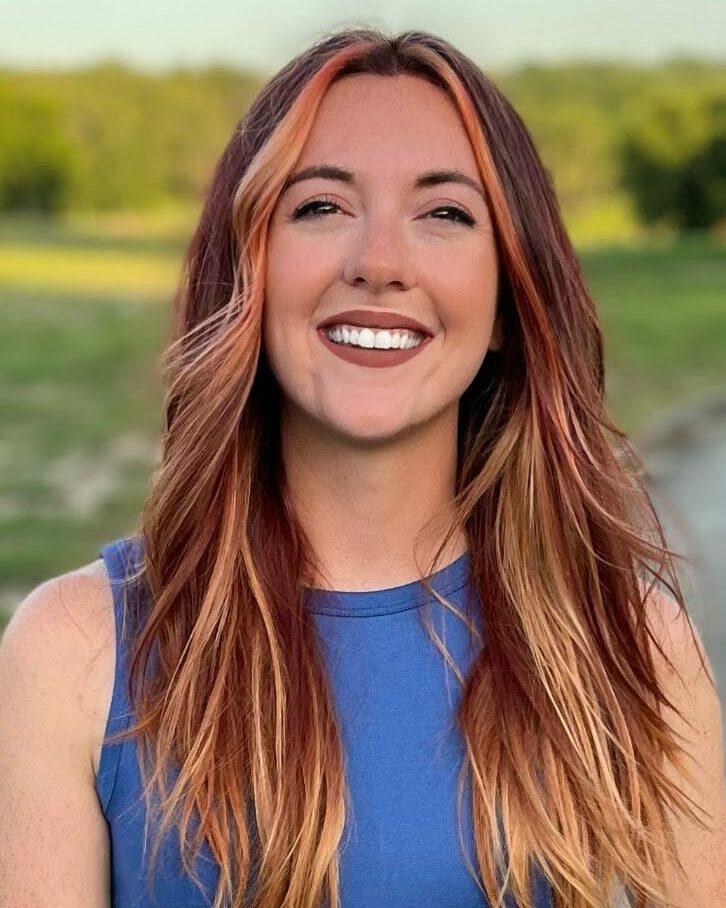 Angel Fish is a performer and entertainer from Central Orlando Florida. Her dance training started at the age of three and she grew up dancing at some of the most competitive dance studios along the Mississippi Gulf Coast. Angel continued her dance training in Las Vegas, Nevada with the Dance Educators of America program, where she was instructed by some of the best professors from around the country. She began teaching at her home studio, Island School of Performing Arts in 2011, where she still drops in to teach specialty classes and choreograph for the Island Dance Company. Her unique, award-winning choreography has taken home multiple Regional and National titles and Judges choice. Angel has performed across Central Florida in various comedic Dinner Theater shows as well as various entertainment promotional work. Currently, she is  full time at Universal Studios where  she is a part of the Universal SuperStar Parade, as well as Universal's Holiday  Parade as a Dance Captain. She performs various gigs within Universal Studios City Walk. You can also find Angel at SeaWorld's Howl-O-Scream where she is the Stage Manager for shows, streets, and third party crews such as Odd-O-T's Longshoreman comedy show. If she's not performing, she is teaching yoga and pilates around Orlando. Angel credits her success to her lifelong passion to dance, entertainment and performing as a whole.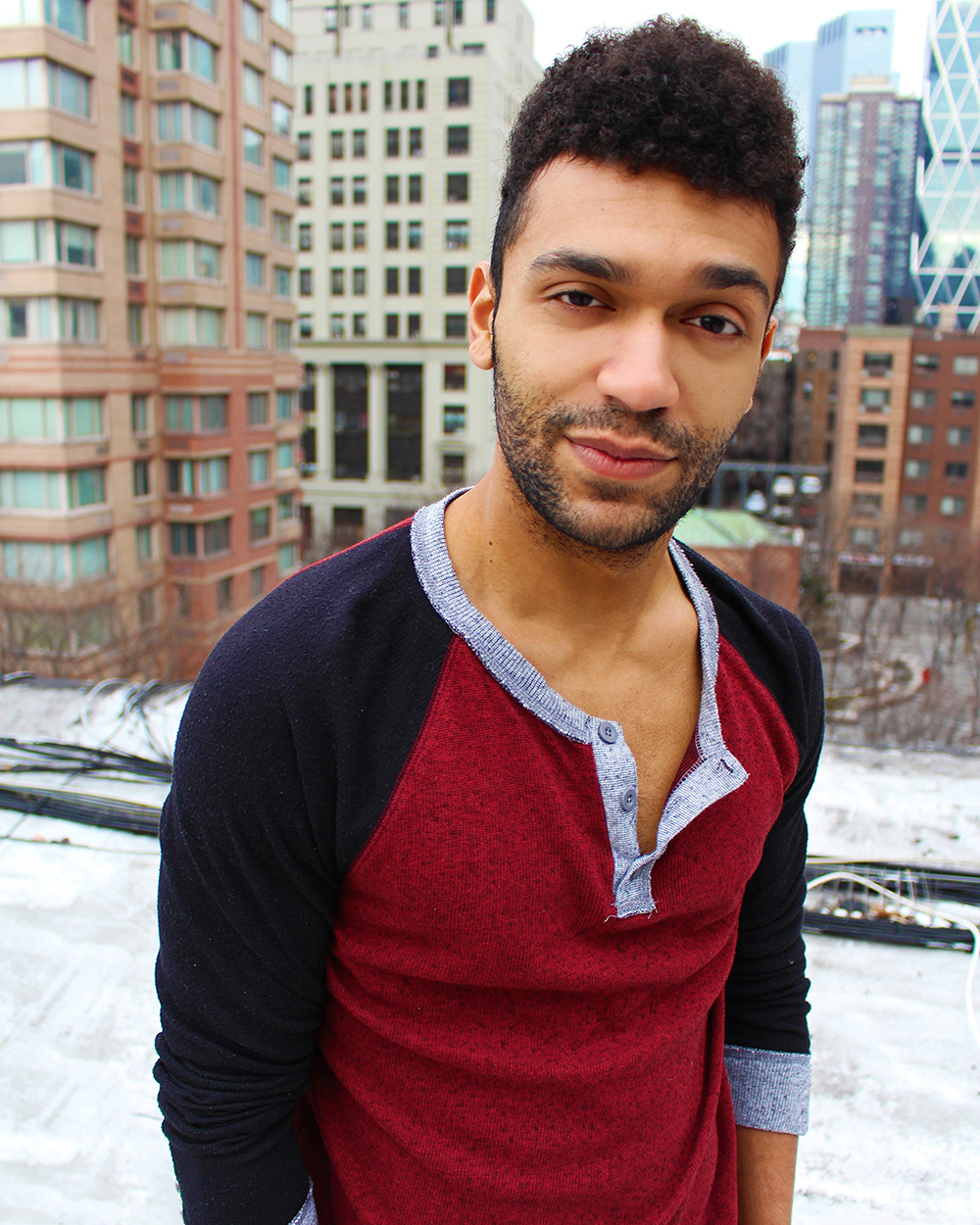 Carlos Garland was born on July 4, 1988 and was raised in Jacksonville Florida. He started dance at the age of 13 at Lavilla School of the Arts. Then graduated from Douglas Anderson School of the Arts, where he received a Merit Award in the NFAA (National Foundation of Advancement of the Arts) in hip hop. Carlos attended Jacksonville University, double majoring in dance and computer science. Also, during this time, he performed in the First Coast Nutcracker as lead the Russian Doll and has consistently over the years since then. Carlos has been the winner of the Mille Lewis America's Models and Talent Competition in dance. He and his dance crew, "Systematic", has won BET's 106th and Park dance competition twice in a row and has been in national and international commercials. Carlos is a member of and has danced with Rasta Thomas' Bad Boys of Dance and has performed in their hit show "Rock the Ballet". With the company he has toured Europe, Australia, New Zealand, and the U.S. Carlos was also a top 20 finalist on the Fox TV dance show "So You Think You Can Dance" Season 10. He has also danced with the cast of "Spider-man Turn Off the Dark" in their final Gypsy of The Year performance. He is a member of iLuminate (as seen on America's Got Talent) and has performed as the main character in their hit off-broadway show, "iLuminate, Artists of Light". He has been on instructor faculty at Broadway Dance Center and Steps on Broadway in NYC and still teaches there when in the area. He is currently a traveling instructor/choreographer for many schools and companies as well as a performer in Universal Studios and Walt Disney World.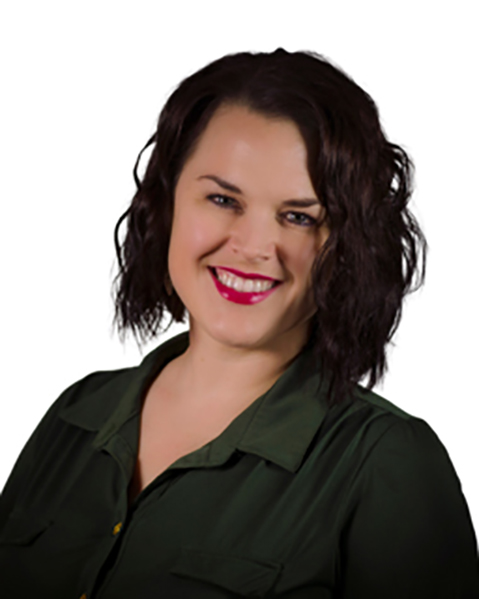 Leia Giddens is the owner of Nurturing Lactation Care, LLC, a private lactation support practice based in Central Georgia. Prior to her work as a Certified Breastfeeding Specialist, she spent a decade as the Director of Dance and Fine Arts Chair for the Washington County Public Schools in Georgia, where she created enriching programs for students that continue today. She is a 2009 graduate of Oklahoma City University where she earned a B.S. in Dance Management. Her work has been published in Dance Teacher magazine twice.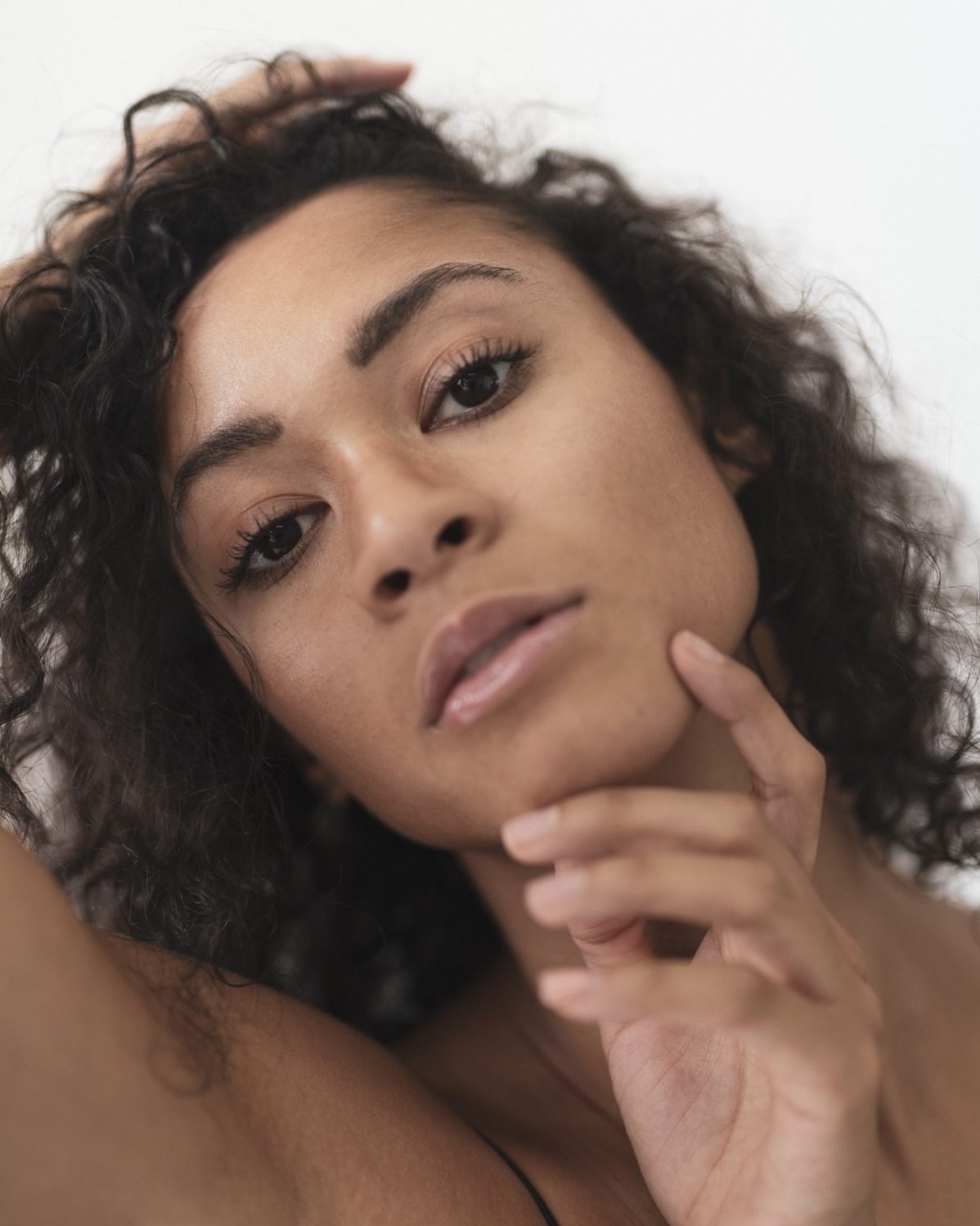 Alicia Mae Holloway is from Morgantown, West Virginia and began dancing when she was three years old at her local studio. When she was thirteen years old, she left home to study at University of North Carolina School of the Arts before attending the School of American Ballet from 2011-2015. She attended the Boston Ballet Summer Dance Program, as well as Pacific Northwest Ballet. She began her professional career dancing with the Suzanne Farrell Ballet, and is now dancing her seventh season with the Dance Theatre of Harlem where she has danced with Aretha Franklin and worked with Alicia Keys. She is currently the co-chairwoman of the School of American Ballet's Visiting Faculty program.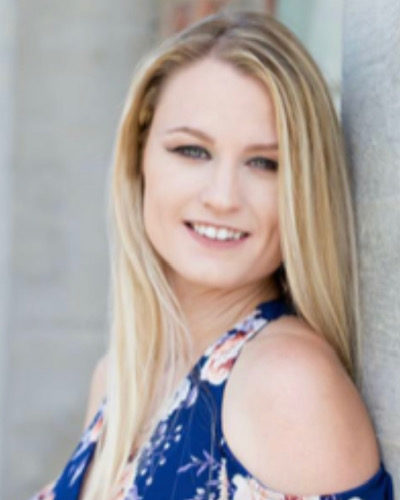 Jamie Howard has thirty years of dance training and has been a dance instructor for the past eighteen years. As a child she trained under Angela Franko-Burns at Dancer's Pointe. From there she went on to train at the prestigious Georgia Ballet, Atlanta Ballet, and Ruth Mitchell. Jamie has performed many leading roles such as Cinderella, Roxie in Chicago, Christine in Phantom of the Opera, and Alice in Alice in Wonderland. Jamie is an energetic teacher who is proficient in ballet, pointe, tap, jazz, ballroom, contemporary and lyrical. She has owned and operated her own studio, Steps Dance Center, in North Georgia for over 20 years. Her competitive dancers have won numerous awards at both regional and national dance competitions, as well as numerous "Best Choreography" awards. Jamie choreographed a scene in the movie "The Change Up" starring Ryan Reynolds & Jason Bateman. Not only did she train the child actresses Sydney Rouvieve and Faith Aldhoff for the dance scene; she worked alongside legendary stuntman Jack Gill to choreograph the recital scene. Jamie sits on many different judging panels as well as serves as a Master Class Instructor to Studios and Conventions across the southeast! Jamie is extremely dedicated to the art of dance and considers herself blessed to have a career encompassing her passion for dance and love for children.
Fernando Ibarra was born in Houston, Tx, where he began his dance career at the age of six around various studios across the Houston area and has been teaching since the age of thirteen around Texas. Over time, he has garnered a unique style of dance that includes various elements of multiple dance techniques. Throughout high school, Fernando was given the opportunity to co-direct for his ninth-grade dance company and choreograph for his high school dance team along with other high schools amongst his school district. He has been awarded numerous times for his choreography throughout different competitions in the state of Texas. Fernando was also a founding member of De La Rosa Dance Company and was under the mentorship of Elisa De La Rosa located here in Houston, DLRDC is a non-profit organization that outreaches the youth community by emphasizing the importance of creative freedom and artistry. Fernando was also an invitational guest artist at the Waco 504 Festival in 2017 and performed at the NDEO conference in San Antonio, Tx. Fernando went on to continue his dance education by attending Stephen F. Austin State University where he was a member of the prestigious Stephen F. Austin State University Dance Teams. Fernando educates his students on healthy technique practices, muscle isolations, movement, and modern dance technique, while helping his students grow in their technique and artistry.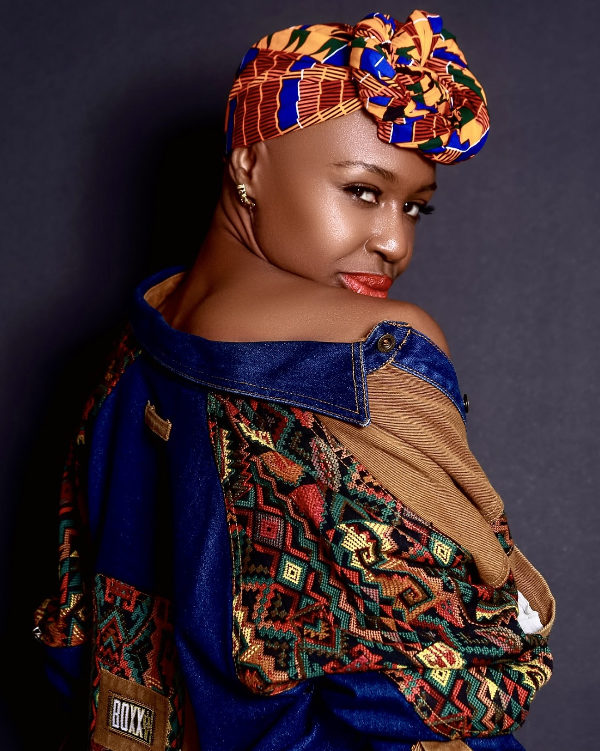 Born in Fort Bragg, NC to a British mother and an American father;  Naomi James is a Choreographer, Fitness Professional, Creative, Teacher  and Coach. In 2008, Naomi graduated from Bodywork Company  Dance Studios, Cambridge, UK with a Level 6 (Bachelor Degree) in  Dance. After working in London, she moved to Atlanta in 2010 to  continue her professional career in dance. Naomi is known for her  exuberant spirit and fun loving personality. With much industry  success, Naomi chooses to follow her purpose in training pre  professional level students while changing the narrative of how the  style of hip hop is viewed by delivering great training and correctional  tools for her students to move structurally and successfully. 
She is excited to be judging the 2022 season and looks forward to  meeting you all.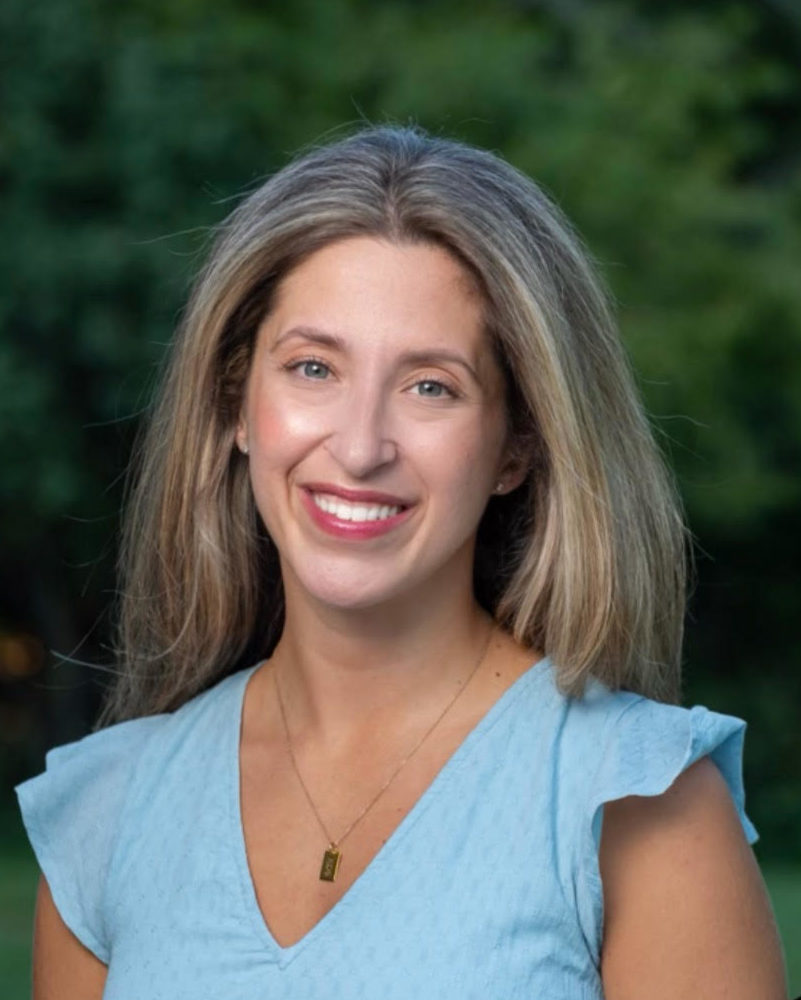 Connie Katsarikas is native to Massachusetts and grew up dancing under former Radio City Music Hall ballerina Paulette Harwood. Since then, she has gone on to train in New York City as well as the Broadway Dance Center Professional Semester and performed in multiple productions in New York City and Massachusetts. She is currently serves as a board member for the Massachusetts Dance Education Organization and is a member if the Dance Teacher's Club of Boston. Connie is also the owner and Director of a dance studio in Massachusetts since 2016. She loves working with dancers to see them grow, find their passion, achieve new heights and their own unique movement through dance.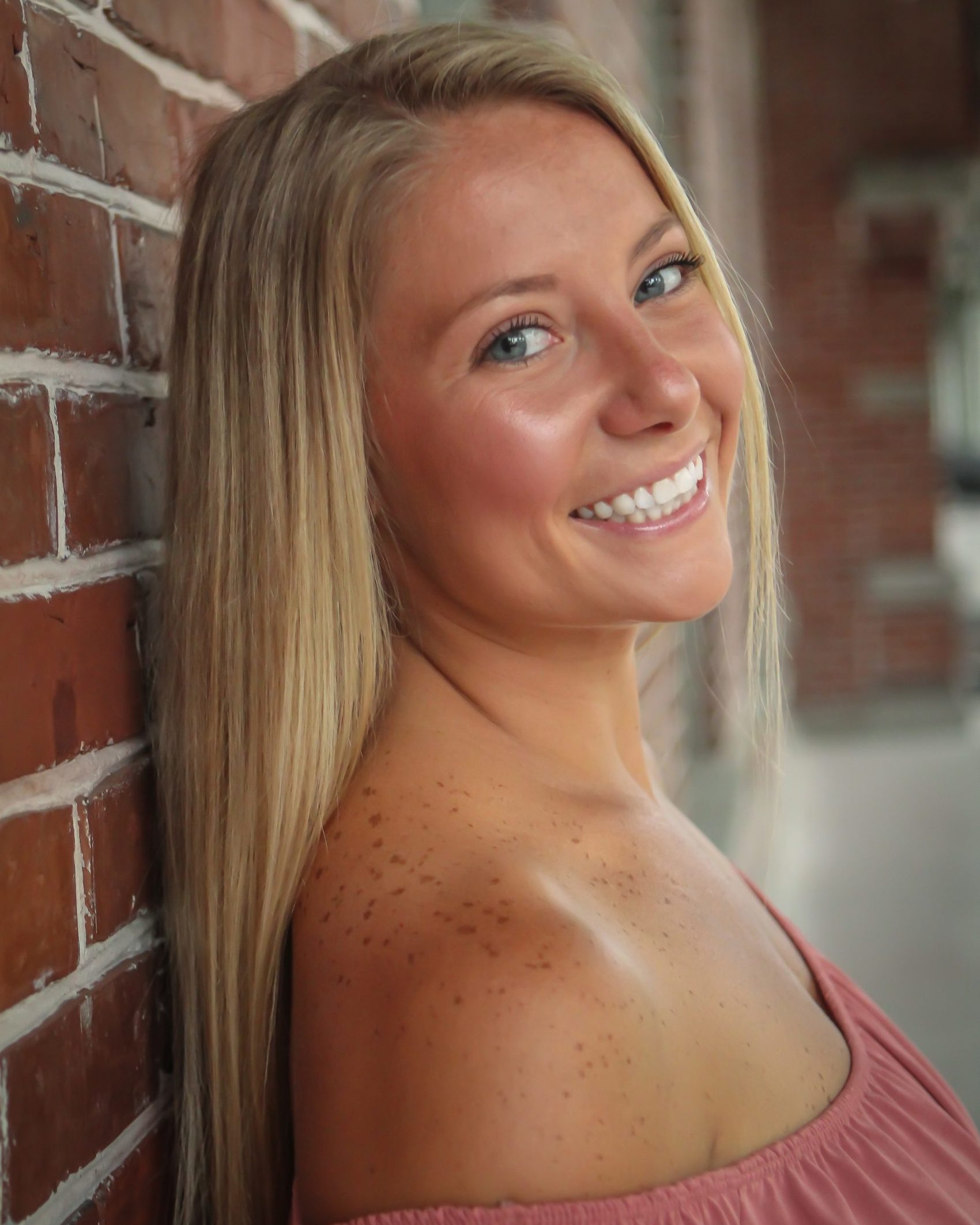 Jacquelyn Keane is a 24 year old dancer, choreographer, teacher and judge from Long Island, New York. She is currently the dance instructor at Leadership Prep Elementary School in Brooklyn, New York. Her dance training started at the age of two and she grew up dancing at some of the most competitive dance studios in New York. Jacquelyn continued her dance training in Florida, at the University of Tampa where she was instructed by some of the best professors in Florida. During her tenure at the University of Tampa, Jacquelyn competed with both the dance and competition cheerleading teams from 2015-2019. Jacquelyn is a well rounded dancer , with disciplines in all major areas of dance. During the last 8 years, she has taught at numerous dance studios in New York, Florida and Ireland. Her unique, award-winning choreography has taken home multiple Regional and National first place titles. Jacquelyn credits her success to her lifelong passion to dance, choreography and adjudication.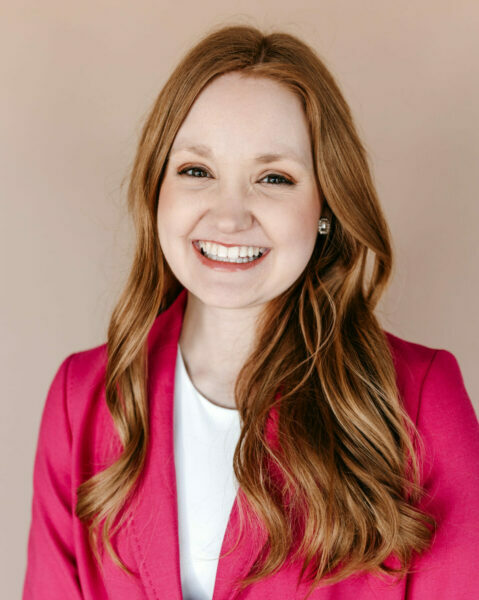 Lindsay Lambert is a dancer from Murray, KY. From age 5, she trained in ballet, jazz, and contemporary at the Centre of Dance. Growing up in a small town, she sought additional training by participating in master classes and intensives in surrounding cities as well as Chicago and New York City. She started teaching children beginner ballet classes while in high school and has since taught numerous dance workshops for students ages 3-18 with various levels of experience. In 2017, she completed her B.A. in Dance with a minor in Performing Arts Administration from Western Kentucky University. Her favorite performance memory is traveling abroad as a member of the WKU Dance Company to participate in the 2015 production of Overseas in Civitavecchia, Italy.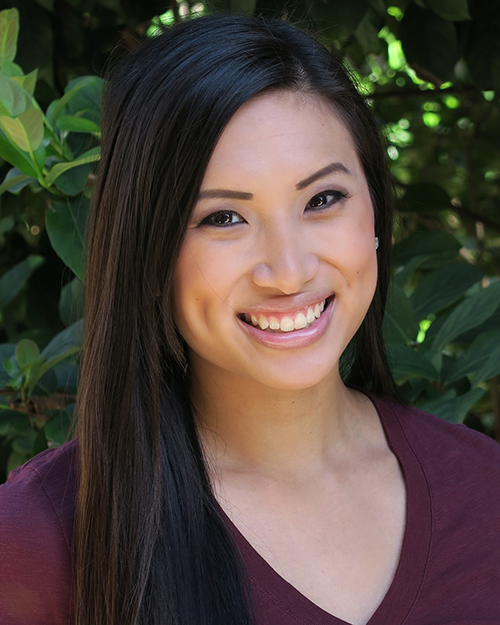 Tiffany Lamwatt was born and raised in Orlando, Florida where she began dancing at the age of two. She started her formal ballet training at Central Florida Ballet and was an apprentice part of their trainee program. While there, she trained in ballet, pointe, jazz, lyrical, musical theater, modern, and tap. Her aerial training began at the age of 16 with the Orlando Circus School, where she trained in various aerial apparatuses, such as silks, lyra, cube, hammock, and many more. Right out of high school, she started touring worldwide as an aerialist with New Image Line Entertainment and Life in Color. While on tour, she graduated Cum Laude with a Sports and Exercise Science with a minor in Psychology degree from the University of Central Florida. While on break from tour, she started performing for the theme parks in Orlando. Tiffany has performed at Walt Disney World, Universal Studios Florida, SeaWorld Orlando and LegoLand Florida in many shows, parades and events. Not only is she a dancer and aerialist, but also a stilt walker, stunts performer and actor! In addition to the parks, some of her favorite performance opportunities have been with the Orlando Magic, EDC, Make A Wish, Millennium Dancesport, and Headdress Ball. Tiffany still actively performs, teaches, and choreographs in Orlando, hoping to spread her passion with numerous individuals!
Mandi Little has dedicated over 35 years to dance performance and 25 years to dance education; in private studios, public schools and as the owner of two successful dance studios. During this time she has been recognized nationally and internationally for outstanding talent and choreography. In addition to choreographing for the Charlotte Civic Orchestra, regional theater productions and industrials, Mandi performed with a select group of dancers from across the U.S. in the Hula Bowl halftime, was cast as a Laker Girl dancer in the movie Eddie with Whoopi Goldberg and danced for the Charlotte Hornets NBA team. Mandi has trained extensively with renowned instructors such as Ray Leeper, Joe Tremaine, Keith Stewart, Gene Anthony Ray, Doug Caldwell, Terry Lindholm, Fanchon Cordell of UNCSA, Salvatore Aiello of NCDT, Alan Onickel and was an assistant for tap master and Tony Award winner, Henry LeTang. As a teacher, she was awarded the Artist's Music Guild award for Outstanding Dance Education and her students have won multiple national titles and awards for outstanding technique and choreography. Having many students go on to pursue college and professional careers in dance brings her great pride. She loves to help the next generation of dancers develop confidence and a sense of identity through the love of this amazing artform.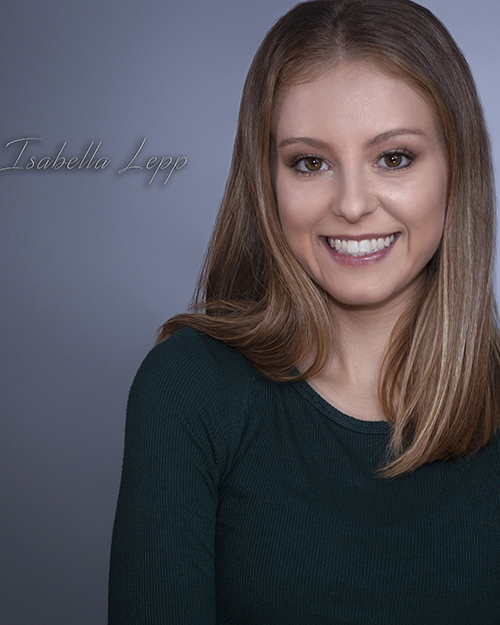 Isabella Lepp is a Swedish born dancer, choreographer, performer, and teacher. Beginning at a young age, she trained in many styles of dance including but not limited to ballet, modern, contemporary, lyrical, jazz, tap, and musical theatre. As an International artist, travel is not a limitation for Lepp. Most notably, she spent five weeks at the Alvin Ailey Summer Program, and attended "The Collective" in Los Angeles where she worked with dance names such as Mandy Moore and Travis Wall. Isabella performed with "Emotions Dance Company" as a senior company member, at venues such as The Hard Rock, and Fringe Festival. Isabella teaches, dances, and choreographs in both the United States and Sweden. During her high school years, Isabella was a Dance Team Captain, and she was the main choreographer for the team while also leading them through competitions where they were recognized nationally. When she visits Stockholm, she instructs at "Step-In Dans Studio" and choreographs works, which have been showcased at the "Europeisk Vänortsprojekt" in France. Lepp also attends the International Summer Festival hosted by Balettakadamien, working with artists in the field such as Mats Ek, Johan Inger, and Julia Ehrstrand. During her years of obtaining a Bachelor of Fine Arts degree, with a concentration in Ballet, from the University of South Florida Isabella was an active member of the community. Lepp choreographed and produced concerts while serving as the Student Dance Production Boards president. Currently, Isabella is working for her Master of Fine Arts Degree at Arizona State University. She instructs undergraduate dance classes, and will soon assume the role of Vice President of the Graduate Dance Organization. Lepp's projected graduation is Spring of 2024. She is thrilled to be a part of the Inspire NDC panel, and share her knowledge of the art with all who grace the stage.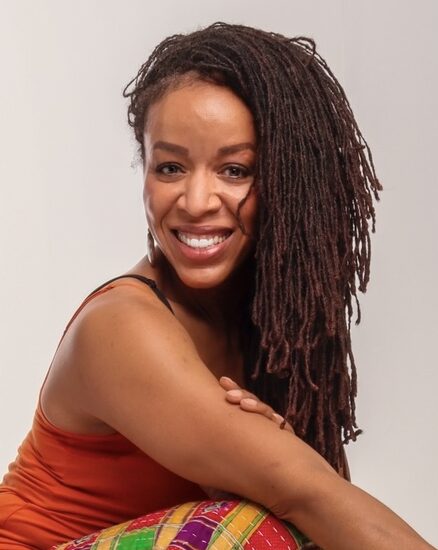 Kishema "Pendu" Malik is a professional dancer, choreographer, instructor and educator with over 25 years in the entertainment industry. She is very serious about training and making sure dancers have a solid strong foundation no matter what dance style is being taught. Pendu is known for her power and strength, and she makes sure every class she teaches or choreography she sets will display these elements. Her main styles of choreography or teaching are Modern (Dunhamand Horton), Jazz, West African and Afro Fusion (including her own style "Afro Sexy", West African, Capoeira, Jazz and Burlesque fusion).
Pendu is originally from New York City and has trained with some of the best in New York City including Alvin Ailey, Dance Theatre of Harlem, Steps on Broadway, Djenba Mouflet, Youseff Kombassa, Robin Dunn and so many more. She has also lived in Florida and Los Angeles and has danced with many companies, artists and tours including Marat Daukayev, Debbie Allen, Summer Jam with Mya and Ashanit, Stevie Wonder, NIKE, WNBA/NBAAll-Star games and more. Since moving to Las Vegas some of her positions of work have included being a principal performer in Cirque Du Soleil's Beatles LOVE, being one of the choreographers for Cirque Du Soleil's One Drop production, "Amanzi" and choreographer at Academy at Nevada Ballet, being a dancer/aerialist on Royal Caribbean Cruise Line, being a freelancer for many corporates, dancing for artists such as Demi Lavatto, Paul McCartney and Debbie Gibson. She is also a member of Molodi Stepping Ensemble, a pole dancer/instructor and a guest choreographer at Don Mirault's Thearte Preparatory Arts Program (TAPS). Now a resident of Atlanta, GA, she is signed with Aligned Stars Agency and is currently a Teaching Artist for the National Black Arts Festival, teaches pole and aerial at two studios and performs and choreographs for a few local artists in the city, while still growing her brand.
She is also internationally known as a choreographer/instructor and her services have been used in many conventions, circus schools, dance schools, shows and videos worldwide in countries such as Brazil, Sweden, Peru, Argentina, Australia, South Africa, Canada, Ghana and others. Pendu wants to be known for her unique style of always fusing West African dance with any style of dance including her own Afro Sexy, which has premiered seven times on the Las Vegas strip and has now expanded a branch in Atlanta and is excited to continue to grow Afro Sexy and her experience in the ATL area. Lastly, Pendu is also a kinesiology and fitness specialist who holds a BS Bio-engineering and a M.S. in Kinesiology and has presented at international conferences such as IADMS (International Association of Dance Medicine and Science) in Singapore in 2012 and applies her knowledge to all her dance classes.
Anthony de Marte (he/him) is a New York-based performing artist. After performing various musical productions, he began his formal dance training in ballet, jazz, tap, modern, contemporary, hip hop and musical theatre techniques at the age of 14. Anthony is a graduate of Muhlenberg College, where he received a Bachelors of Arts in Theatre and Dance. Favorite performance credits include LeFou in "Beauty and the Beast" with KJK Productions, and Angie in "Gypsy" with Muhlenberg Summer Music Theatre, and works choreographed by Chet Walker (Jacob's Pillow), Tiffany Mills, Shapiro & Smith, and Shelley Oliver. In addition to performing, Anthony is a passionate choreographer, director, and performing arts educator. He worked with KJK Productions for 10 years as a musical theatre teaching artist and has had work featured with Jazz Choreography Enterprises and at Triskelion Arts in Brooklyn, New York. As an educator, Anthony creates a safe, encouraging space for students that prioritizes community and collaboration. He challenge students to exceed expectations of their own physical and emotional craft, cultivates discipline and focus, and inspires joy in the celebration of our identities, artistry, and humanity. anthonydemarte.com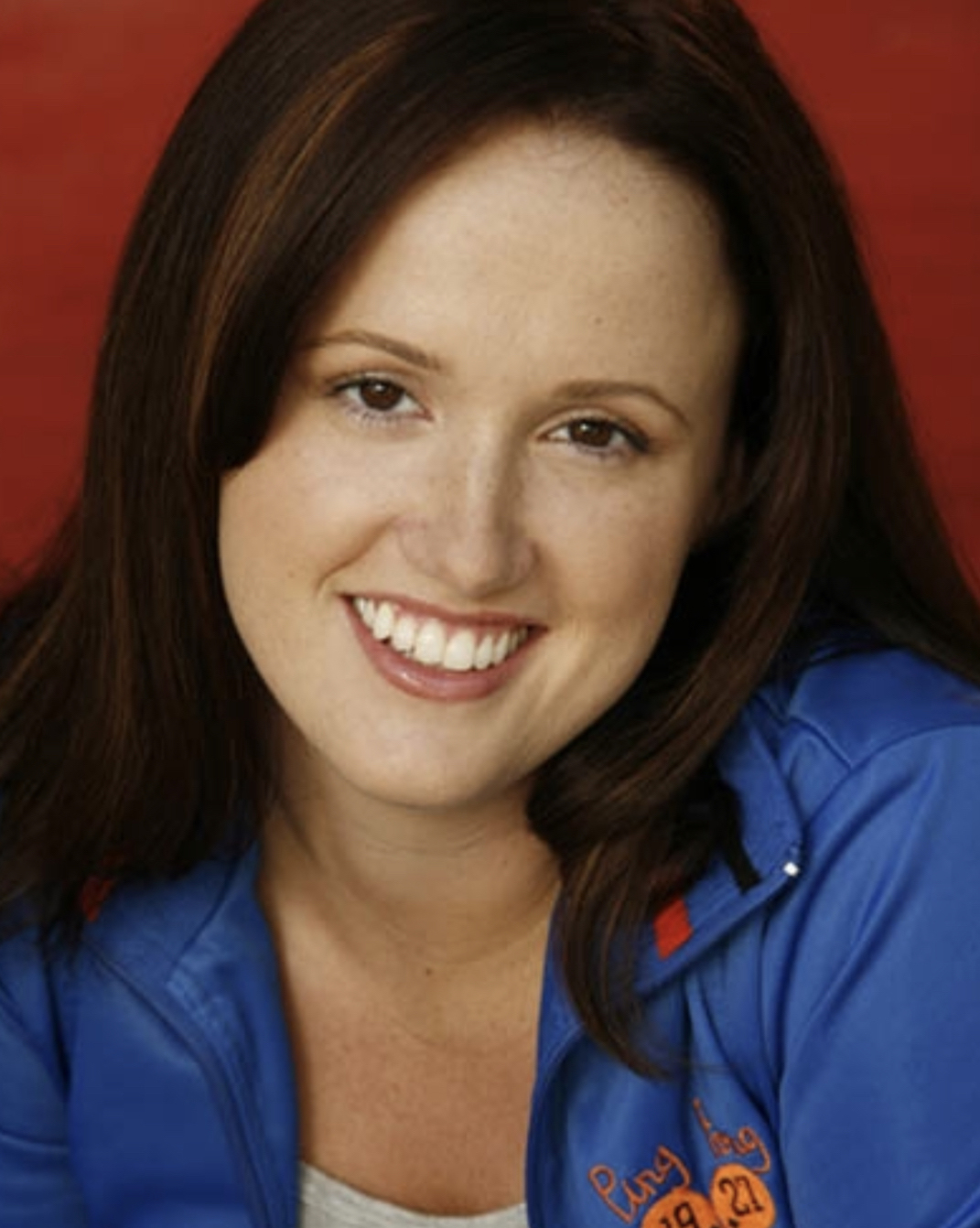 Heather Moffitt is a Georgia native who spent 15 years working as a performer, teacher, and choreographer in Los Angeles.  During her time in Los Angeles, she obtained a Bachelor of Science degree in Kinesiology Exercise Science from California State University Northridge with a pre-med concentration.  She has trained in dance, singing, and acting with top industry professionals. Performance credits include Adam Parson's Commonality Dance Company, Mandalone Project with Joseph Malone and Jackie Sleight, Jazz Dance LA with Doug Caldwell and Jackie Sleight, Medidanza Stage in Italy with Paula Morgan, The Choreographer's Carnival at Key Club in Hollywood with Michelle Elkin, Cabrillo Music Theater's production of The King and I, the musical iChoose, and in multiple Cabaret performances directed by Peisha McPhee.  
Heather has taught and choreographed for many studios in Los Angeles and Atlanta for over 15 years. Her students have performed in musicals, television, film, and national tours. As a versatile teacher, Heather teaches ballet, tap, jazz, hip hop, contemporary, lyrical, and musical theatre for all ages and levels. She is certified in Acrobatic Arts' AcroDance Preschool Program. Heather opened her own dance studio, Integrity 360 Dance Center, in Marietta, GA in September 2021 and she looks forward to sharing her experience, knowledge, compassion, and love for the arts with all dance students and their families.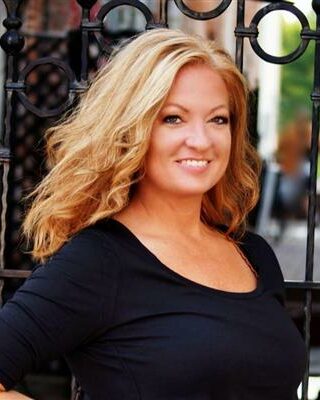 Tammy Moye began her dance training at the age of 3 in Alabama. She became an assistant teacher at 13 yrs old, while continuing her dance training in Ballet, Pointe, Lyrical, Tap, Jazz, and Hip Hop.Tammy was a competitive dancer at Bobbies School of Dance in Huntsville, AL. During this time she trained in the Dance Masters of America conventions in Georgia and Alabama where she received training from several tap legends such as Gregory Hines. While continuing her classical dance training, she was also a member of The University of North Alabama's Dance Team, winning awards such as Overall Star Dancer & choreography awards. She earned a Business Management and Marketing Degree from the University of North Alabama.Tammybegan teaching dance in the Atlanta area in 2004.  She opened Studio 4 the Arts in Powder Springs, GA in 2011 where she currently teaches and directs the Competition Team, winning numerous choreography and studio awards throughout the years.  Her studio also performs The Nutcracker at the Dallas Theatre in Dallas, GA each season.  Her goal as a teacher is to share her training, knowledge, and her love of dance with all of her students and to give every child their moment to shine.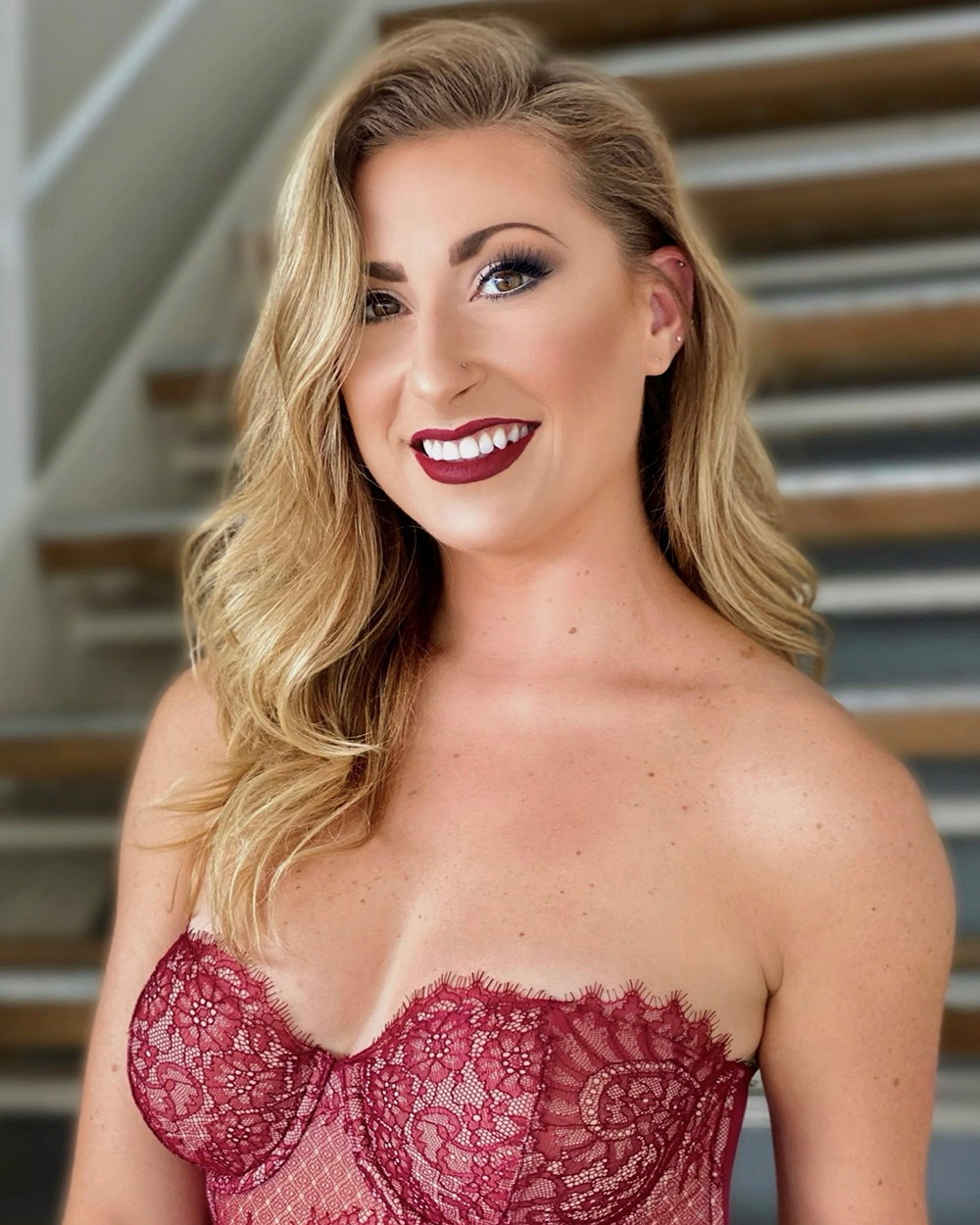 Taryn Martin was locally born and raised in South Carolina. As a young dancer, she competed worldwide to receive outstanding dancer awards and top scoring solos nationally ranked. To expand her training, she studied with Royal Ballet to receive her certification through Solo Seal. Each summer she attended intensives at American Academy of Ballet and NYCDA Summer Intensive in New York. At the age of 12 and 13 she was casted as Clara for the Radio City Christmas Spectacular in Nashville, TN.  She recently traveled with Royal Caribbean Cruise lines for the past 5 years as a dancer/aerialist; Serenade, Freedom, and Voyager of the Seas. She has performed with Legends in Concert, The Carolina Opry, and Le Grande Cirque as dance captain. She is now choreographing for local studios as well as teaching strength/technique classes along the east coast. She is ready to see the talent this year brings in the new competition season! @tarynemartin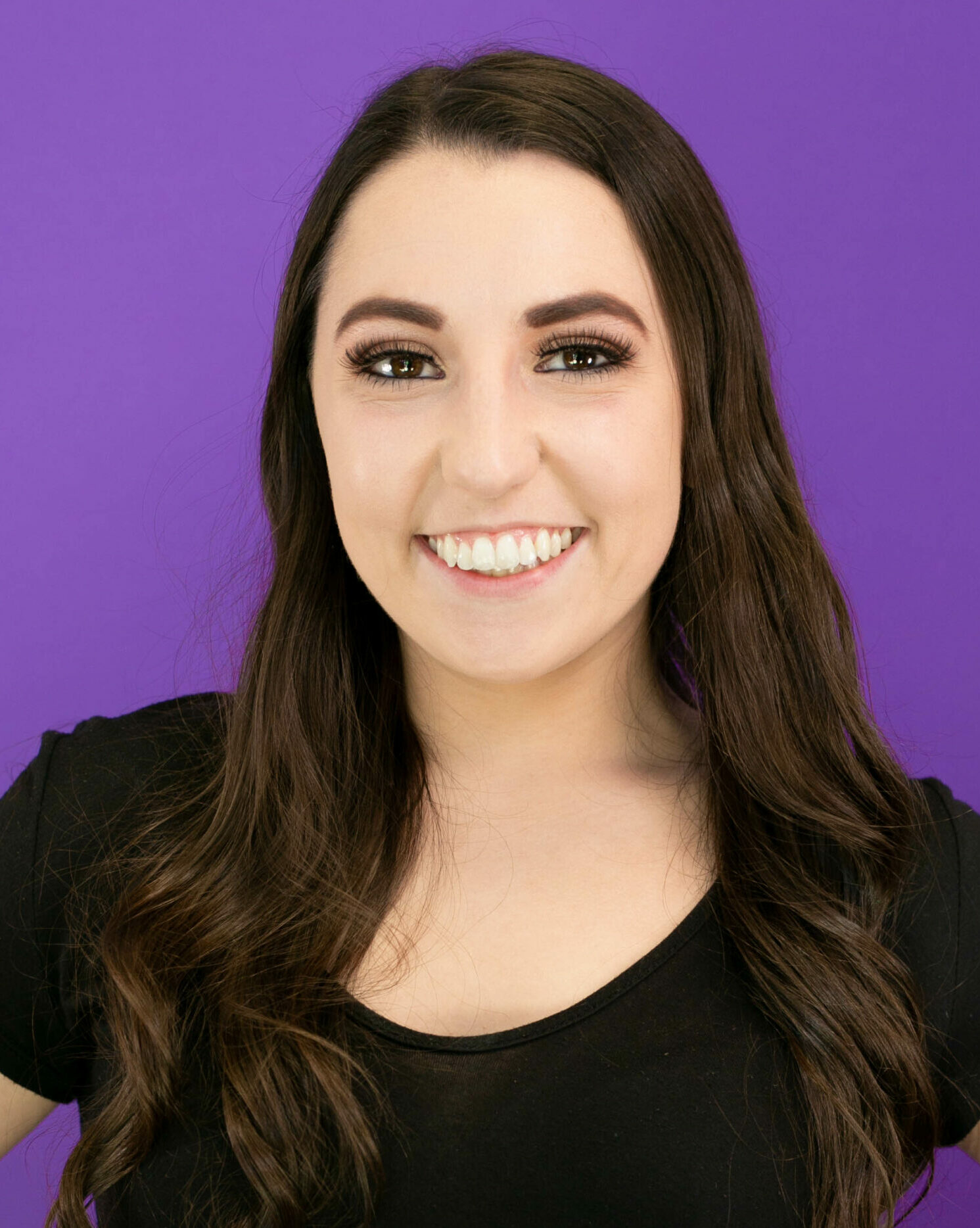 Cara McMahon is a young dance professional, who was born in Long Island, New York and raised in Raleigh, North Carolina. She has studied and trained in various dance genres since the age of 2 years old, and has been teaching for several years. Cara attended UNC-Charlotte where she obtained her Bachelor's Degree in Dance Education, with a certification in grades K-12. During her time in college, she was named the Artistic Director of "Range of Motion Dance Ensemble" as well as a member of the UNC-Charlotte dance team. While on the dance team, she placed 3rd in the nation at NDA's Collegiate Nationals. In 2017, Cara trained with the Paul Taylor Dance Company in a residency program. During the residency, she was chosen by members of the Paul Taylor Dance Company to be in a restagement of Paul Taylor's famous work: Esplanade. Some of her professional credits include The Macy's Thanksgiving Day Parade, Elevate Performance Company, and dancing for "The Village People's" Randy Jones. Cara is constantly striving to become a better teacher and dance educator. She continues to train, perform, and choreograph all throughout the United States. With her extensive dance knowledge and experience, Cara hopes to inspire the next generation of dancers and help them to achieve their full potential.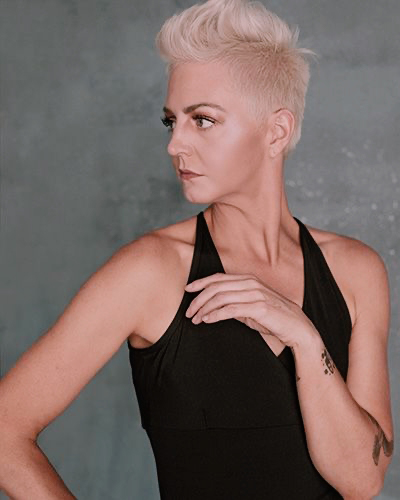 Megan Montgomery, now residing in Orlando Florida, is originally from Detroit Michigan, where she received her early dance training at Juliana's Academy of Dance. She holds a Bachelor of Fine Arts in Dance from Wayne State University and was a recipient of the Harriet Berg Endowed Scholarship for Choreography. Megan was next a company member of the over 40-year-old Limon-based modern dance company, DDCdances. She's performed work by Biba Bell, Sidra Bell, Harriet Berg, Flint Eastwood, Stephanie Laipis, Chris Masters, Addison O'Day, Barb Selinger, Sonya Tayeh, Colleen Thomas, Ronnie Todorowski and the late Marcus White. Megan studied on scholarship in Chicago at Giordano's Dance School, on scholarship in Detroit at Complexions Contemporary Ballet Intensive, and in Detroit at Sidra Bell Dance NY. Aside from concert dance, Megan performed in the NFL with recording artists Boyz II Men, and Enrique Iglesias, and in the NBA as a member of the Detroit Pistons Dance Team. There she was recognized for leadership, outstanding performance quality, and Rookie of the Year. Upon relocating to central Florida Megan took a position with Windermere High School, where she was the Head Coach and creator of the Varsity Competitive Dance Team. She is a UDA Credentialed Coach and SafeSport trained. Next, she will launch Central Florida's first competitive All-Star Dance Team, Unity Dance All-Stars! Megan continues to guest teach at studios and adjudicate for various dance competitions. She teaches Dance Camp all over the states with Dance Team Union and is a 200-hour Certified Regional Yoga Teacher. You'll find Megan on her yoga mat, walking her dog Dolly, and at her neighborhood Starbucks!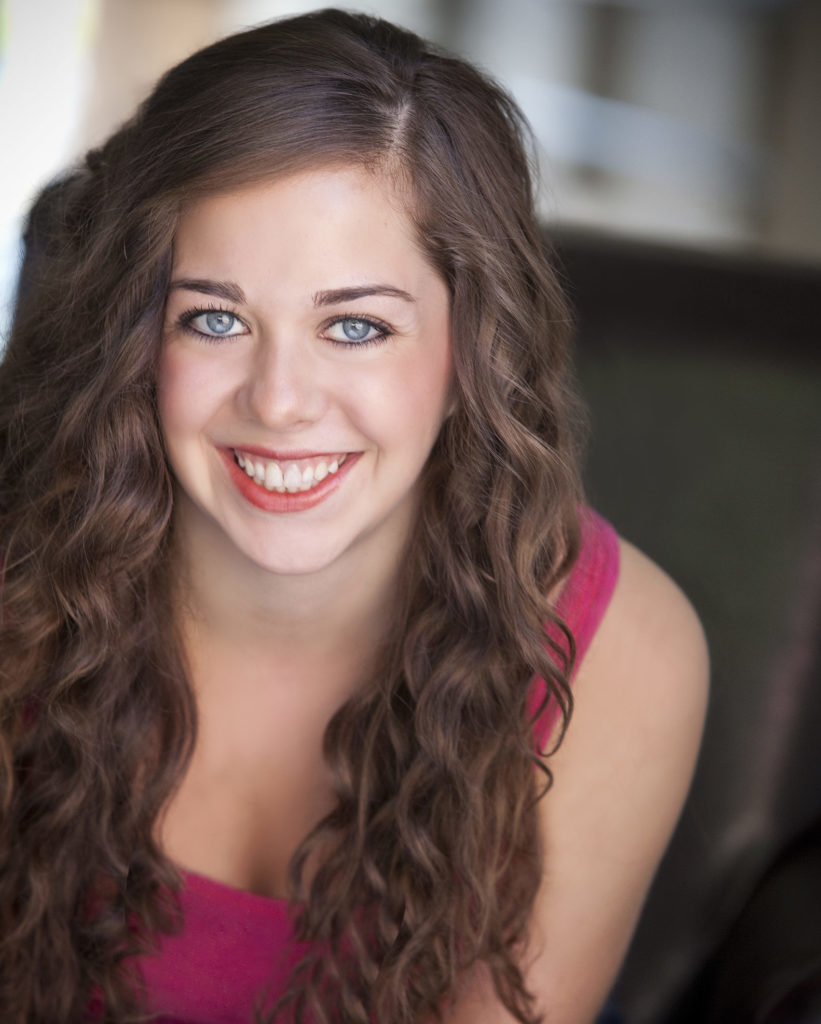 Brittany Noltimier is the proud founder of Entr'acte Dance Prep, LLC; a private coaching service for the serious dancer. Her goal is to help performers find their niche and bring it to the stage. As a national judge, she gets to see many talented performers dance their hearts out but she wants to give back more than just talking to a headset. Brittany's passion is to build connections with dancers worldwide and bring those critiques to a reality; allowing our inner artist to become vulnerable for corrections and improvement.
Brittany grew up on a farm in Devils Lake, ND where she danced and taught at her mother's dance studio, Miki's School of Dance. For Brittany dance was her passion so she presumed it professionally at the prestigious Oklahoma City University, specializing in Performance and Pedagogy, and graduating with a Bachelors in Fine Arts. Under the direction of Jo Rowan, she is professionally trained in ballet, tap, jazz, musical theater, contemporary, and dance pedagogy. After graduating college, Brittany worked as a dancer in NYC in productions such as West Side Story and taught for Dance Olympus. Currently, she resides in Orlando, Florida and was just seen dancing at Walt Disney World's Magic Kingdom for the Christmas event. She also performs at Universal Studios, Legoland FL, and Seaworld. Brittany is a proud member of JunNK; a percussion/tap/variety arts show of 4 people that will be debuting in Orlando in 2019. She also serves as both a regional and national judge for several dance competitions.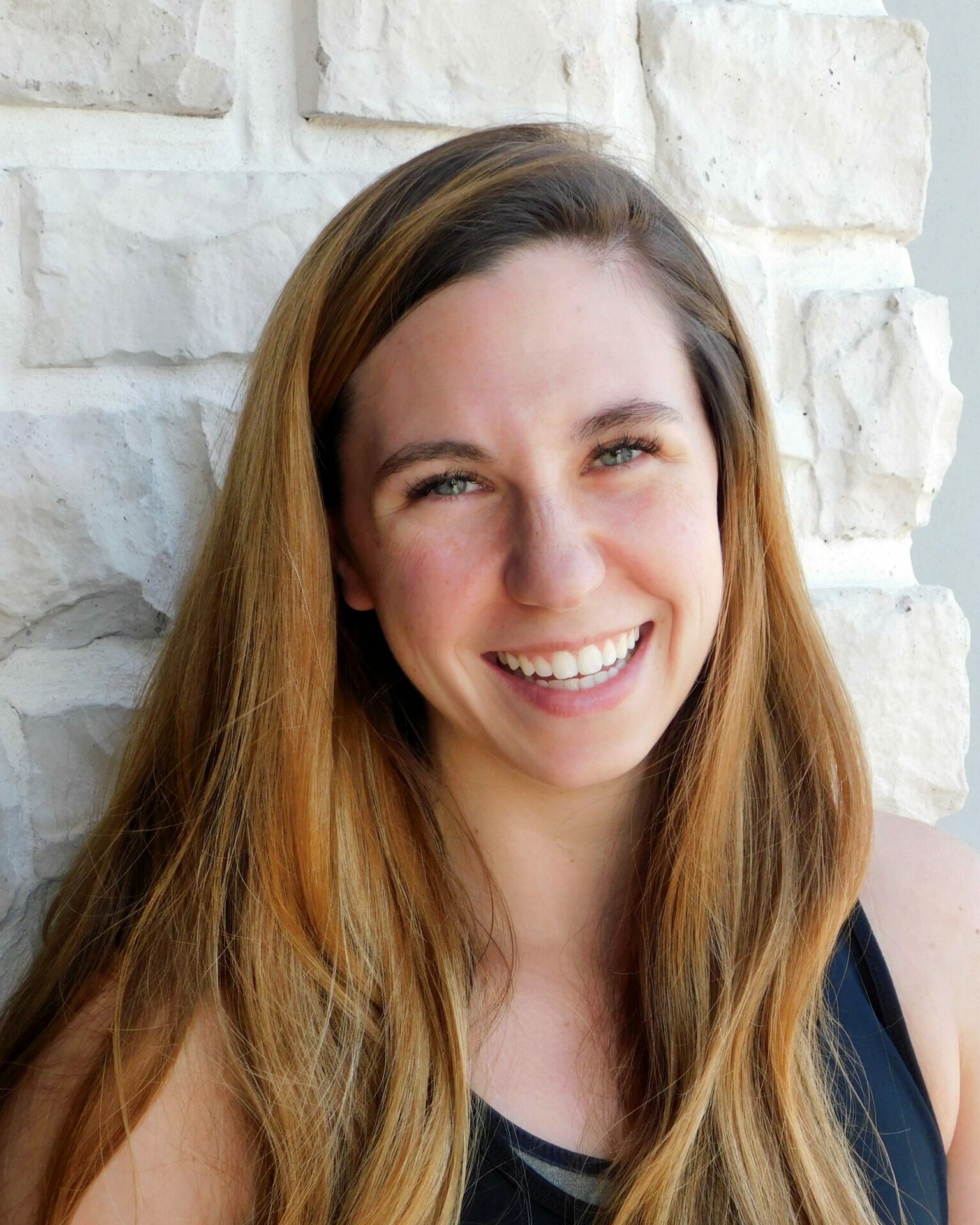 Laura Norton began her training at the age of two in Boston, Massachusetts, dancing under the direction of Susan Montrond, Jennifer Freeman, and Rennie Gold. For over a decade, Laura has been living in Orlando, FL working and performing for the Walt Disney Company and Universal Studios as well as teaching at studios across central Florida. While teaching, Laura also worked with Walt Disney Imagineering as a part of the ride development, production, and testing team, bringing new attractions to the parks and resorts. Her favorite parts of teaching include building a strong technical foundation while instilling confidence in dancers of all ages and levels. Laura is a National Academy of Sports Medicine certified personal trainer and holds a Bachelor's Degree in degree in Dance from Wheaton College (MA).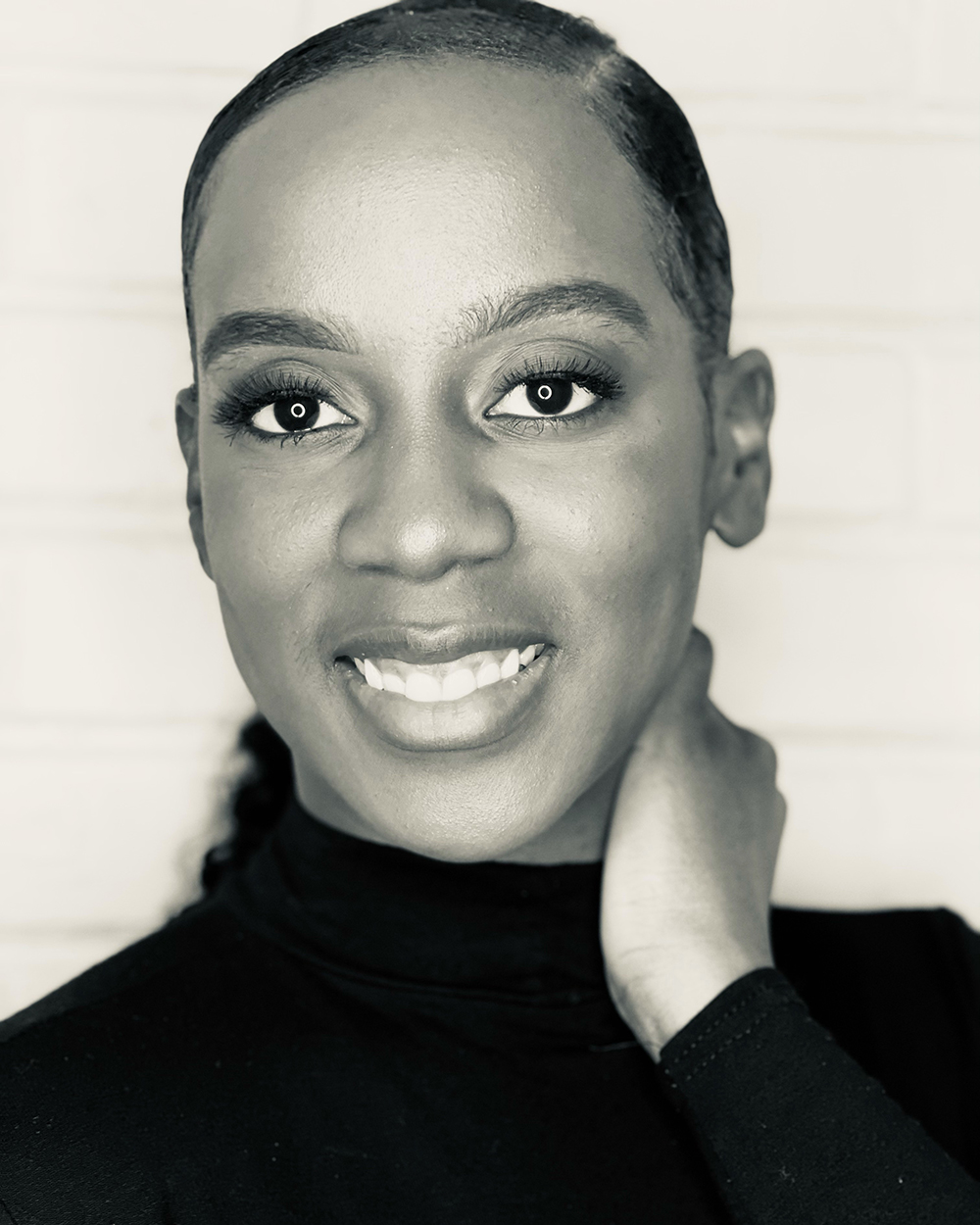 Elycia Phelps is an Atlanta-based dance maker, performer, and educator. While working mostly in competitive dancing, her passion for technique & artistry enriches her unique approach to storytelling. She is proud to have shared this viewpoint with many dancers at studios and competitions around the country. Throughout her youth Elycia was trained by master instructors, including Chet Walker, Kevin "Tokyo" Inouye, and Trina Parks, in Ballet, Jazz, Tap, Lyrical, and Modern, performing nationally and internationally. While in college, Elycia danced for four years with UGA's Dance Department, and dedicated volunteer hours teaching dance to underprivileged youth in the East Athens community. Having been graced with the opportunities to perform for Jennifer Holiday, MC Hammer, TLC's Rozonda "Chilli" Thomas, and Travis Tritt to name a few, Elycia was also fortunate to redefine and exhibit her talents in New York City at Broadway Dance Center. Combining her education and performance background, Elycia continues to choreograph and teach around the country, instilling artistic expression, confidence, and knowledge into aspiring dancers.
Ashley Pritchett has been dancing since she was a child and grew up training and performing in the competitive realm. Ashley has been classically trained in many different styles of dance including Cecchetti and Vaganova methods of Ballet, Pointe, Contemporary, Lyrical, Jazz, Tap, Canadian/Buck style Clogging, as well as tumbling and acrobatics. She has been the student, assistant, teacher, choreographer, studio director, and competition judge within the years of her dance career. Her experiences include but are not limited to; assisting alongside Paul Franklin during his time working for Cirque De Soleil in Master classes and Choreography, performing as entertainment for the Miss South Carolina and Miss South Carolina Teen pageants, being casted in roles for productions such as The Nutcracker and The Enchanted Toy Shop, filmed and appeared in a country music video, has experience as the director/choreographer for collegiate dance teams in South Carolina, and has worked with other well-known competitions as a judge and a tabulator.
Ashley currently works with students of all ages, teaching competitive Jazz, Tap, Contemporary, Flexibility, Strength, and Technique.
Her students have been invited to Los Angeles and attended Krista Miller's Summer Intensive at the Brea Space, have performed in Nashville Tennessee at the Grand Ole Opry, and have won numerous overall placements and special awards and recognitions at regional and national competitions. Several of Ashley's competitive routines have won choreography awards, cash prizes, and special judges awards. Many of her students have moved on to participate in their Collegiate dance teams, modeling careers, filming, and more. Ashley enjoys sharing her passion of dance with others and strives to bring out the best in young dancers and is excited to spread positivity and encouragement as a judge this season.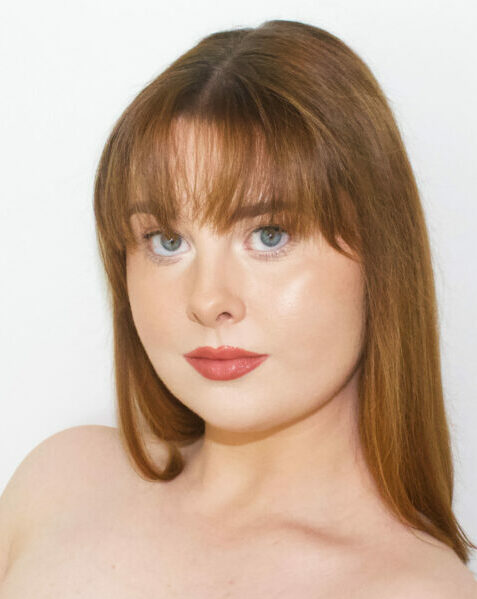 Taylor Randolph is a dance artist born and raised in Huntsville, Alabama. Randolph graduated Summa Cum Laude from Troy University with a BFA in Dance and a Minor in Public Relations, in May of 2020. As a student of the Department of Dance, she was a company member of Troy Repertory Dance Ensemble, a group of dancers chosen by audition to represent the BFA in Dance program. While at Troy University, Randolph was chosen to participate in various masterclasses and workshops, including a ballet masterclass from Edward Villela and a week-long choreographic workshop with Thang Dao. Too, she was chosen to perform works by Takehiro Ueyama, José Limón set by Dante Puleio, James Boyd, Nicki Loud, Lisa Bauford, Caitlin Parishand London Brison. Seeking further dance education, Randolph attended the American Dance Festival in 2018, where she trained under Ramón Flowers (ballet), Christian Von Howard(contemporary) and Charles O. Anderson (kinetic storytelling). While at ADF, she took master classes from Paul Taylor Dance Company, Pilobolus and Rosie Herrera Dance Theatre. In2019, Randolph accepted two highly competitive internships in New York City, New York, including the José Limón Dance Foundation as the Education Intern and RIOULT Dance NY as the Development Intern. During the year2021-2022, Randolph was employed by Huntsville City Schools as the Dance Magnet Director at the Academy for Academics and Arts. Randolph currently operates as a guest teacher and guest choreographer to studios around the Southeast, as well as a staff member of Impulse Performing Arts Studios, directing both their community and competition companies. Too, she performs as a company artist for Nashville Dance Collective. Her original choreographic work has been accepted into various national and international choreographic festivals, including Body Logic Dance Festival, Catharsis Series II& III, CDC Fest, IWD Showcase, New Century Dance Project, New Wave Dance Festival, New Works Dance Concert, and most recently at the DAP festival in Pietrasanta, Italy. Randolph is excited for her first year of judging for Inspire and Empire National Dance Competition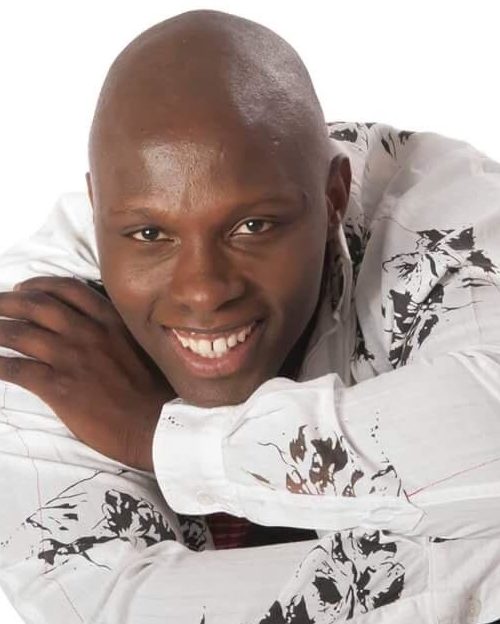 Stephan Reynolds is already a seasoned veteran of stage performances. His dance training includes Alvin Ailey American Dance Center, Dance Theater of Harlem, Paul Taylor, and the Martha Graham School. To list but some of his credits: Celine Dion's A New Day, Michael Jackson' 30th Anniversary Celebration, "O" with Cirque du Soleil, Black Nativity with Penumbra Theatre and National Theater Company Dominion Entertainment. He has choreographed for Knick City Dancers, New York Liberty, Memphis State University, SUNY at Purchase College, the University of Nevada at Las Vegas, Las Vegas Gladiators, Southern Methodist University, Polish National Ballet, and has danced and taught Master Classes in over 50 major cities and all throughout Europe. Many may remember him for his work in Cirque du Soleil's "Love" show at the Mirage Hotel and Casino in Vegas, Married to Medicine, The Braxton Family Values, Housewives of Atlanta. He is also a Principal Dancer in the HBO movie Bessie starring Queen Latifah, World's Away Directed by James Cameron, and Bolden starring Gary Carr and Robert Ri'chard. And most recently, went back to school to earn his Ph.D. in Expressive Therapies, where he will continue to use the arts as a means of healing and understanding.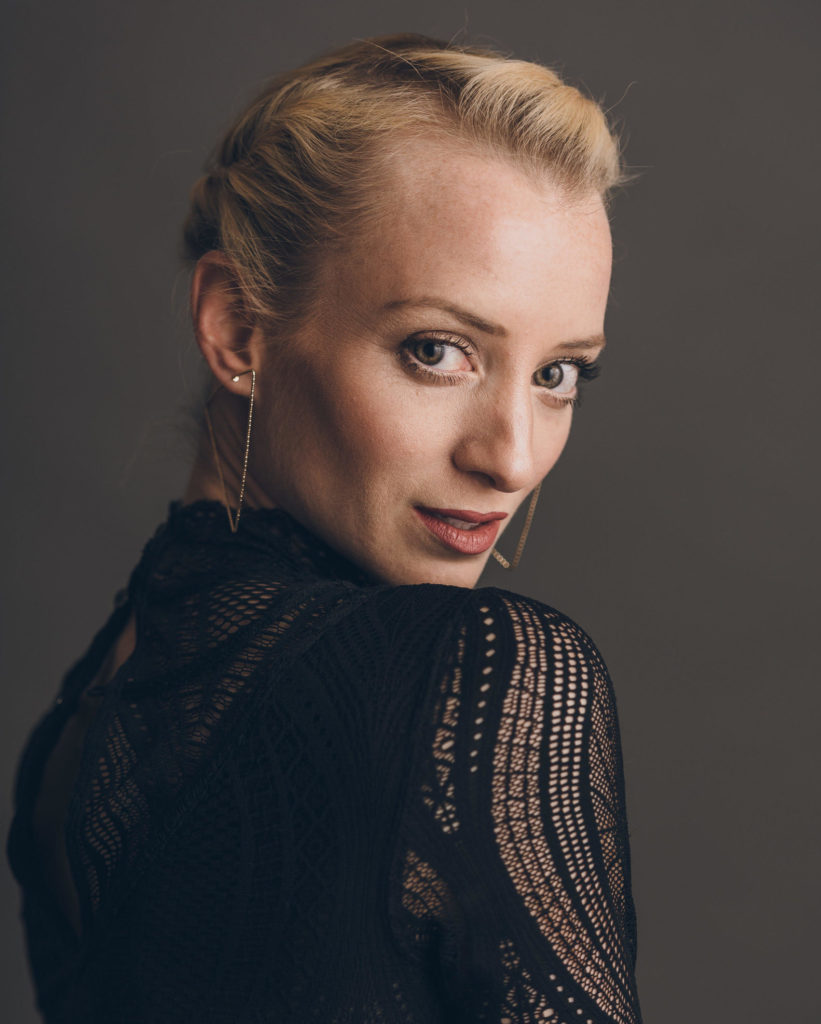 Karen Ritchie is a Canadian-born dancer from Regina, Saskatchewan who fell in love with movement at a young age. Her dedicated technical training helped lead to a worldly career dancing, tumbling, and flying throughout the Caribbean on cruise ships and performing multiple contracts in Japan at Tokyo Disney Resorts. Her career trajectory took form in 2005 when she landed the dream job of becoming a Radio City Rockette. Since then, Karen has performed across the United States and Canada in the Radio City Christmas Spectacular and has also performed in both the New York Spring Spectacular and the New York Spectacular at Radio City Music Hall. Karen has appeared on the Tony Awards, the MTV VMA's, the Macy's Thanksgiving Day parade, the Today Show, the Tonight Show starring Jimmy Fallon, the Rockefeller Tree Lighting, America's Got Talent, the NBA All-Star Game and the Life Ball in Vienna, Austria, and she can be seen in the Kasey Musgraves Christmas Show, Fantastic Four: Rise of the Silver Surfer, as well several television commercials. Karen has taught master classes and workshops at Radio City Music Hall and Broadway Dance Center, as well as in Chicago, Atlanta, Miami, and Canada. She also holds multiple certifications in Progressing Ballet Technique and Acrobatic Arts. Karen is so excited to join the Inspire National Dance Competition family!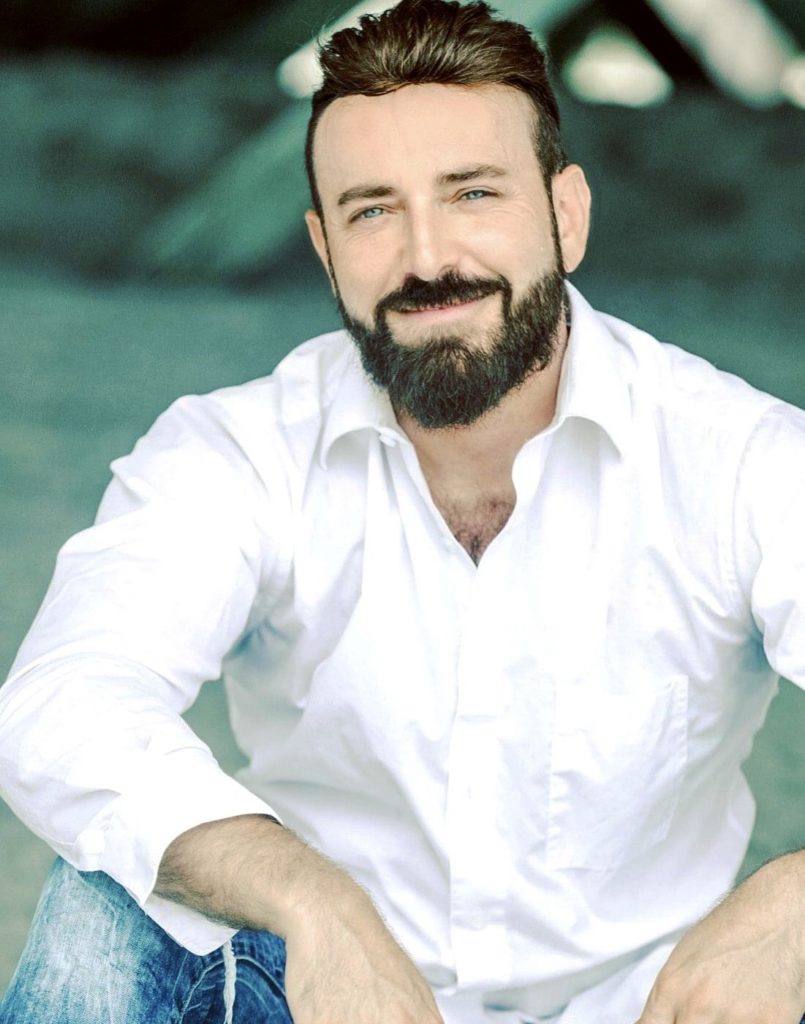 Christopher Robbins is an adjunct professor in the Theatre and Dance Dept at College of Charleston; he also guest teaches at several other colleges, one of which being USC. Chris has had a storied career, working with many titans of industry, dance, film, and music. He currently works for four different dance competitions as a director, judge, choreographer, MC, and master teacher. He privately trains students across the US, using his specialized Kinesiology & WSI licensed coaching. Chris currently acts as the artistic director for Star Experience, is a co-choreographer for Dream Team, and master teaches for InspireNDC, Encore Extreme, EncoreDCS, StarTalent, FusionNDC, Endless Talent & DMA touring the US. Chris is the CEO/ artistic director of E'clatez Production Co. LLC based in Myrtle Beach, SC.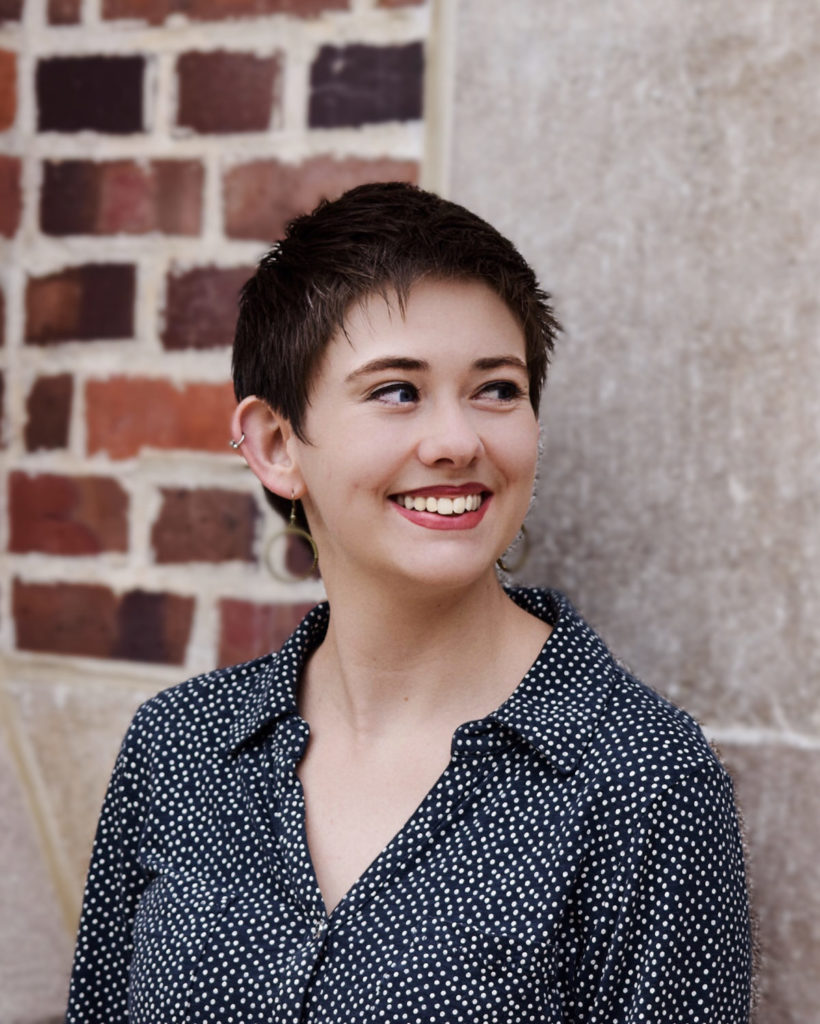 Carlee Sachs-Krook moves fluidly between the roles of educator, scholar, writer, and performer within the dance field. An eclectic groover with a background in ballet, contemporary, jazz, tap, and Pilates, she holds a BFA in dance from Sam Houston State University (SHSU) and an MA in American Dance Studies from Florida State University (FSU). Drawing on her embodied experience as a mover and groover in popular and concert dance contexts, she balancés between research and practice related to dance pedagogy, dance in popular culture, and performance politics related to gender. She has shared her scholarship, writing, and performances on a variety of physical and digital platforms. Her written work has appeared in The Dancer-Citizen, Dance Informa Magazine, and The Tallahassee Democrat. She has presented original research on competitive pole dance at the Popular Culture Association's national conference and at the Ringling Museum in Sarasota, FL as an invited lecturer. Her performance credits include contemporary and ballet works by Dana Nicolay, Erin Reck, Dionne Noble, and Alexis Anderson as well as Kobe College's and SHSU 2018 production of Dido and Aeneas in Nishinomiya, Japan. Moving forward, Carlee aims to pursue a PhD in dance and teach at university where she can continue to further weave together her passion for dance education, scholarship, writing, and performance.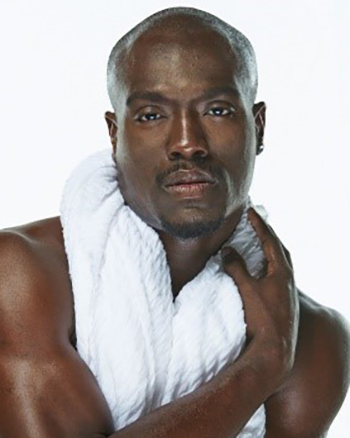 Antwan Sessions, native of Charleston, South Carolina started his dancing career while attending North Springs High School in Sandy Springs, Georgia. There he found his passion for dance. While searching for outside training, Antwan joined "Total Dance" in Adamsville, Georgia where he studied Ballet, Modern, & Jazz dance. Since then, he has attended several dance schools under full scholarships, which included Renaissance International School of Performing Arts (RISPA) in Milton, Georgia, Atlanta's Resource for Entertainment & Arts (AREA) in Atlanta, Georgia, and Metropolitan Ballet Theatre in Alpharetta, Georgia to name a few. Antwan's passion for dance has allowed him to perform and teach in places like Denver, San Francisco, Mexico, Canada, China, Europe, Africa and so many more. Some of Antwan's credits include Assisting for Georgina Louchiey who's the Artistic Director/Co-Owner of RISPA. He's danced for Tracy Vogt of Philadanco, Kim Robards of Kim Robards Dance, Kiki Ely of ATLA, Stephan Reynolds of Cirque Du Soleil, and Jeffrey Page former choreographer for So You Think You Can Dance and Beyonce. Not limiting himself to concert dance, Antwan was the principal dancer for Sea Beach Resort in Egypt for a year, and he also danced with former Danity Kane member D. Woods in her music video "Best You Got". He toured China with pop artist Christah Ray as well as artist Nikki Jane. He is now the Founder of his own Contemporary Ballet Company Lamorris Namari, and Artistic Director/Owner of Namari Dance Center.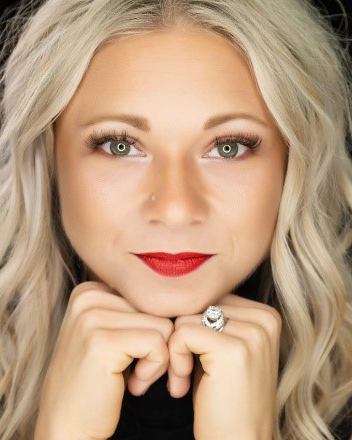 Heather Parker Schumacher began dancing at the age of two in metro Atlanta under the direction of Pamela Mitchell Lambert. As a member of a competitive dance company for 14 years, Heather won numerous awards as a dancer and student choreographer. Heather is trained and teaches in the disciplines of Ballet, Tap, Jazz, Lyrical, Contemporary, and Hip Hop. She is a graduate of Barbizon School of Modeling, holds several pageant titles, has modeled throughout the metro Atlanta area for children's fashion shows, and has performed on Good Day Atlanta. While a student at the University of West Georgia, Heather began her professional career in the Atlanta area dancing for promotional events, and as a dancer, singer, and show supervisor for Six Flags Over Georgia. Heather has choreographed for multiple competitive studios, dance teams, and independent groups at the University of West Georgia. Heather continues to teach and choreograph at her own studio where she has been owner and director for over ten years. In such a short time she has provided a premier dance education center where students have graduated and received scholarships at the collegiate level, won hundreds of high scoring and top honors throughout the dance competition circuit, and has been awarded numerous choreography awards. Heather loves nothing more than to teach and choreograph for dancers of all ages.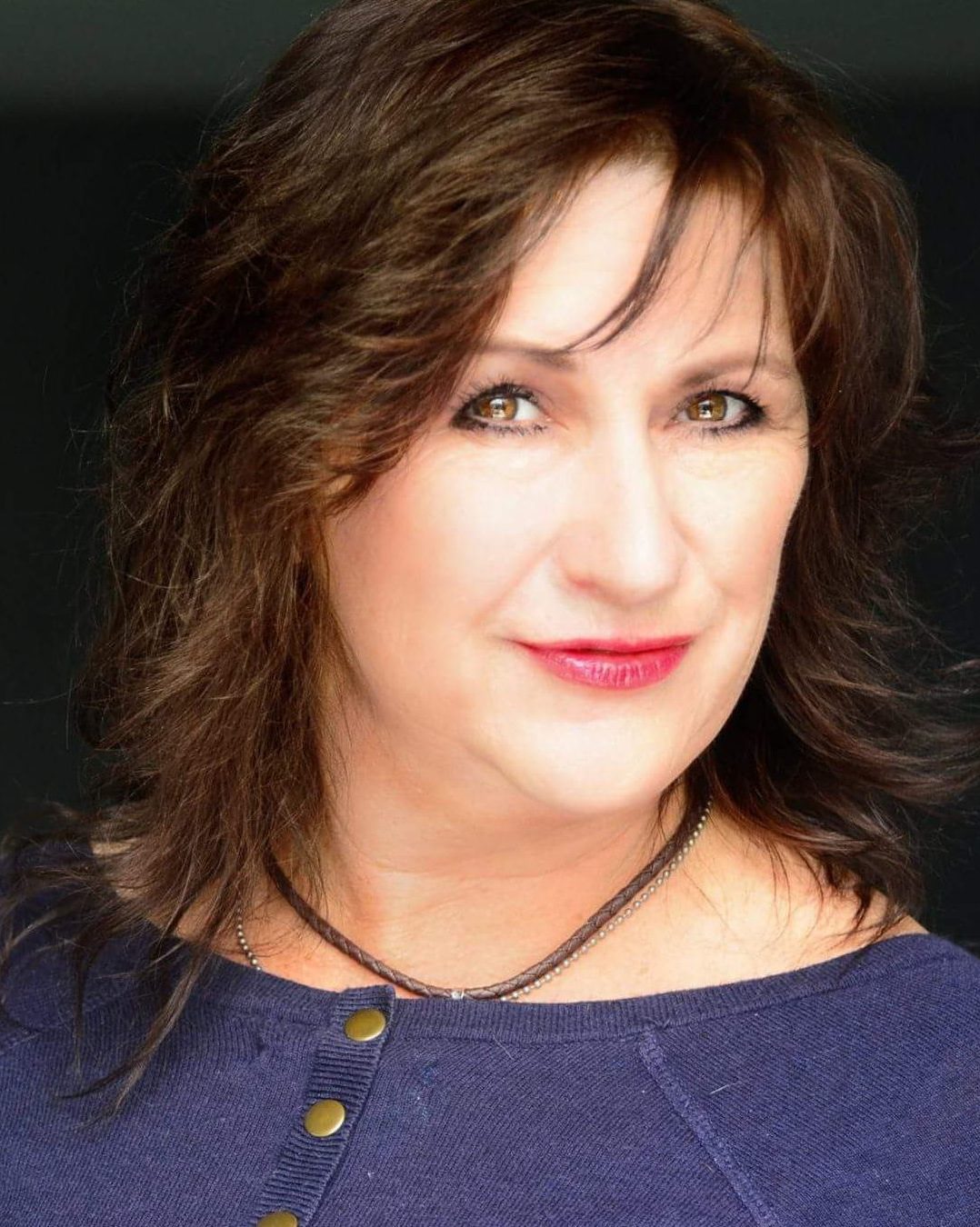 Janis A. Sherwood, originally from the San Francisco Bay Area, received her early dance and theater training, performing, and teaching experience on the West Coast. She studied at East Bay music center, Richmond Ballet, Contra Costa College, and private studios. She relocated to the Southeast in the mid-1980s to further her education with the Montgomery School of Fine Arts and the University of Alabama in Birmingham. During this time, she studied Ballet, Modern, Jazz and Tap with many notable teachers and choreographers including, the renowned Stephan Grebel, Edith Barnes, Melanie Grebel, Fred Sieretta, Martin Freedman and Marcus Alford. Janis was awarded a fellowship for the UAB master's program and was selected to teach in area High Schools. Janis's credits include a studio owner, performer, choreographer, and master teacher for over 43 years. Janis has recently returned to acting and is also a visual artist. Janis and her husband currently reside outside of Birmingham, AL and have 5 children and 6 grandchildren.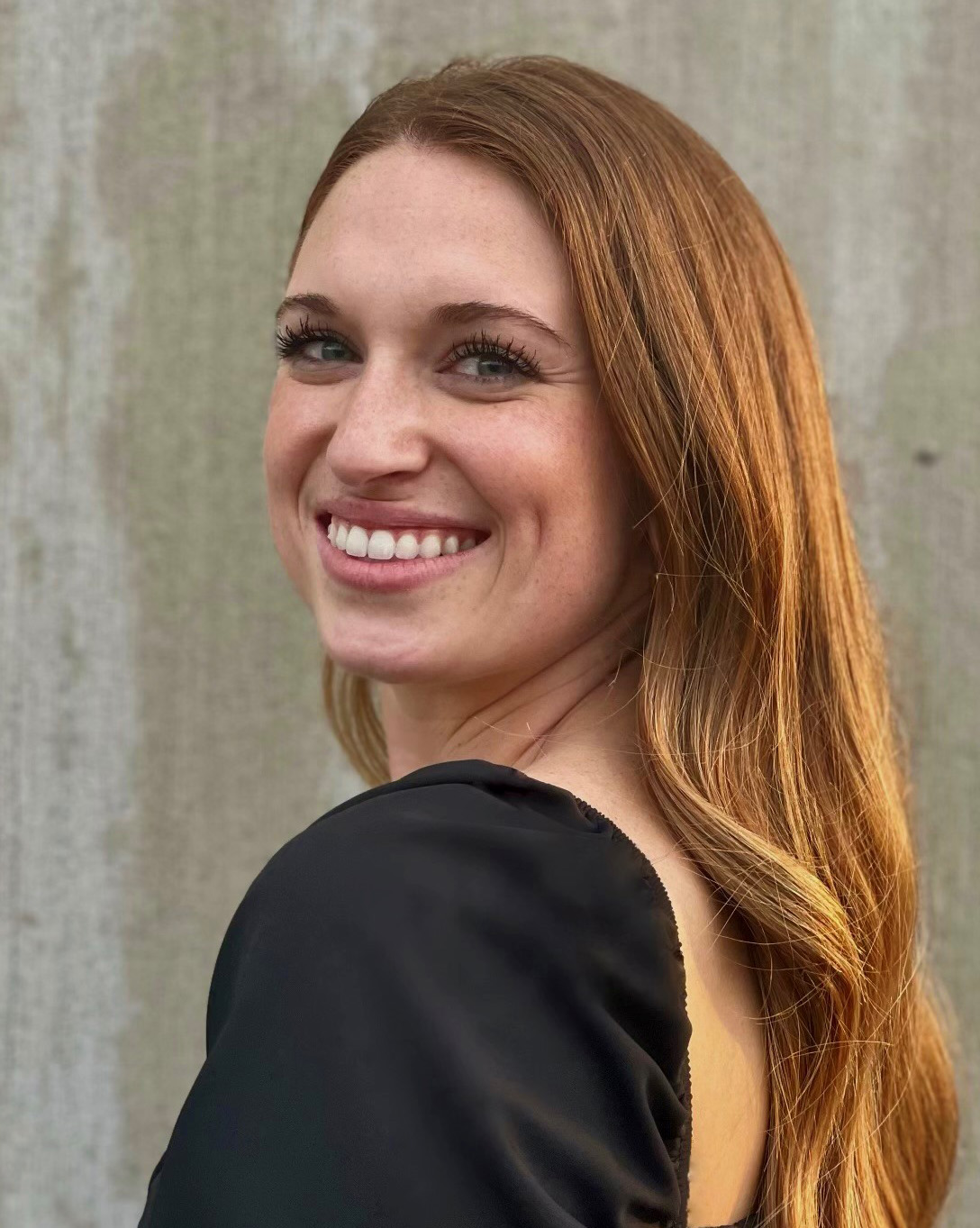 Madison Shepherd was raised in Brunswick, GA where she started dancing at the age of 3. As a young girl, she was a successful competitive dancer, training in all styles, where she won many different local and national judges awards, and many 1st place overall awards. Madison had the privileges of taking many classes from world renowned choreographers. She attended Georgia Southern University where she continued her dance training being a part of the GSU Dance Team. They danced at basketball games and competed at NDA Nationals in Daytona Beach, Florida. Two of the four years, she served as the team's co-captain. She got the privilege to be a pro for Dancing with Augusta Stars after college. She currently lives in Augusta, GA where she is in her fifth-year teaching and choreographing at Pulse Dance Center. Dance has been a part of her life for 24 years, and there is northing she would rather do than continue teaching and sharing her knowledge and love for the art of dance.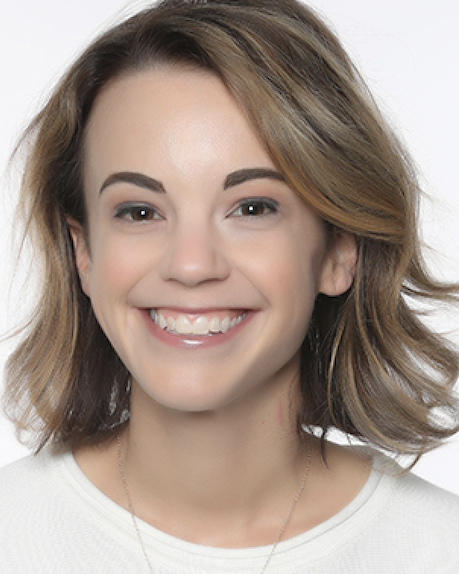 Katie E. Tribble is the owner of an elite training program for serious dancers called Competitive Edge Coaching, LLC (CEDC).Through CEDC, she has helped studios and individual dancers grow to achieve their goals whether it being accepted onto a college dance team, overall top 3 placements in competition, or simply growing in their confidence in class. She  has a degree in Dance Performance and Dance Education from the University of South Carolina and has taught in many local studios and schools over the past decade.  She is a graduate of the residential dance program at the South Carolina Governor's School for the Arts and Humanities. There, she studied Vaganova and Graham technique with Stanislav Issaev, Irina Ushakova, and Miriam Barbosa. Four years ago, Katie began developing her love for private technique and acrobatics coaching. She is a certified Acrobatics teacher through Acrobatic Arts and works with several local dance companies and competition/convention organizations sharing her love and knowledge of dance with dancers. Katie's biggest passion is truly coaching dancers by developing mentoring relationships that enable them to grow exponentially  through her systematic program to reach their fullest potential.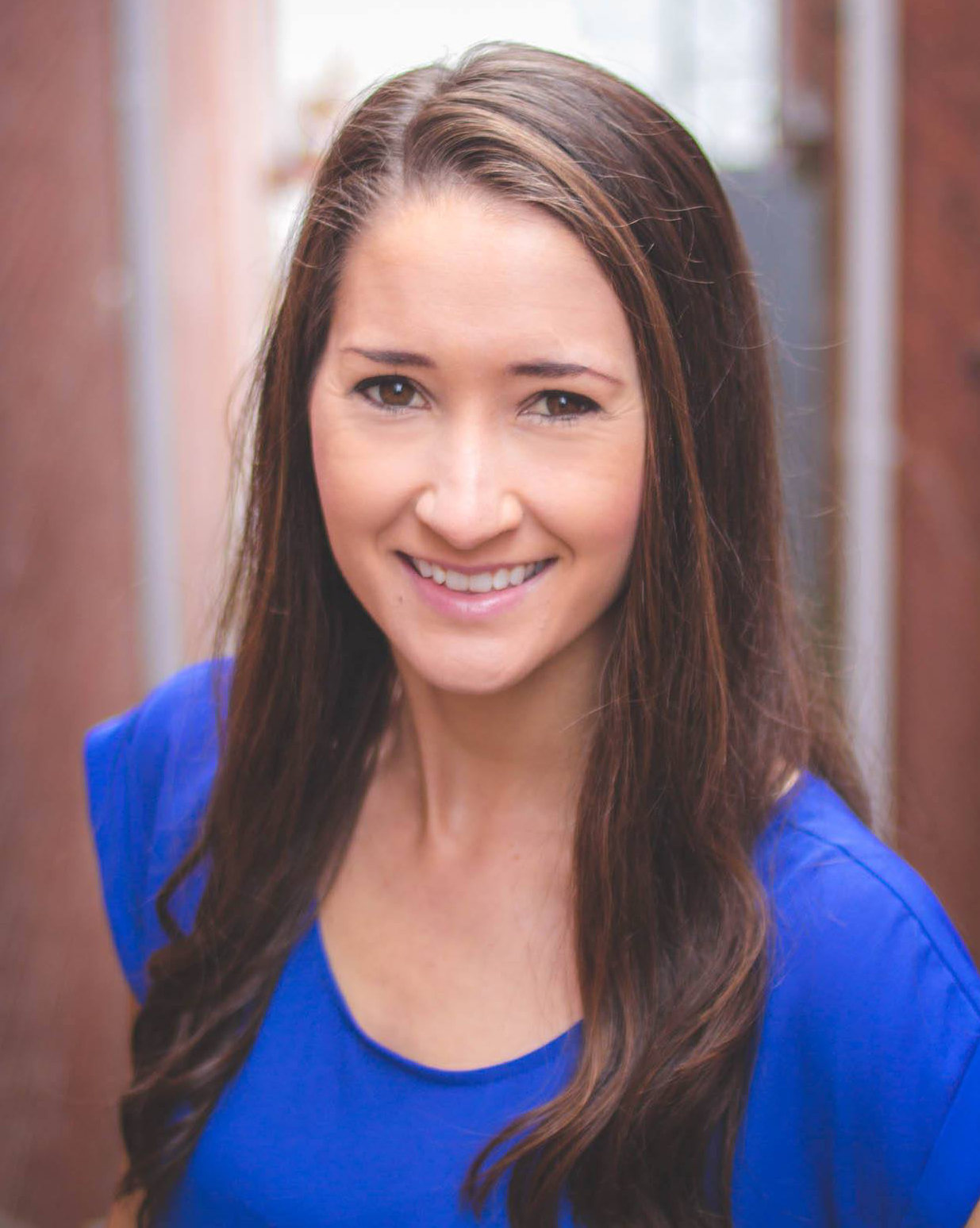 Brandilyn Stroup is a Georgia–based teacher and choreographer. She has extensive training in ballet, pointe, jazz, lyrical, and modern. In addition to instruction under various professionally trained teachers, she attended summer dance intensives throughout high school and continued her dance training with various master classes throughout college. Brandilyn has performed lead roles in The Nutcracker, Sleeping Beauty, Peter and the Wolf, and Alice and Wonderland. As ac ompetitive dancer, Brandilyn received numerous awards and was a member of the Georgia Southern University Dance Team. Her choreography has won numerous awards, including top overalls, best choreography, and judges choice awards at regio